Gourmet Getaway to Portugal
The Tree & Vine Gourmet Tour 2023
October 9 – 17, 2023
Group Size: 14 participants
Join us for a gourmet getaway that will take us on a flavor filled voyage from Porto to Lisbon, as we discover Portugal's fabled wine traditions and singular gastronomic heritage from north to south. Our palates will dance with exquisite wines from the UNESCO World Heritage vineyards of the Douro Valley and iconic port wine lodges of Vila Nova de Gaia to the lush quintas of the Vinho Verde DOC and boutique cellars of coastal Colares. Together we will appreciate the farm to fork roots of Portugal's cuisine and its Atlantic inspired delights, before savoring the soul of Lisbon from its classic tasca flavors to its fine dining surprises, as we sip sparkling Espumante from Bairrada and celebrate taste traditions that honor the Portuguese terroir from vine to sea.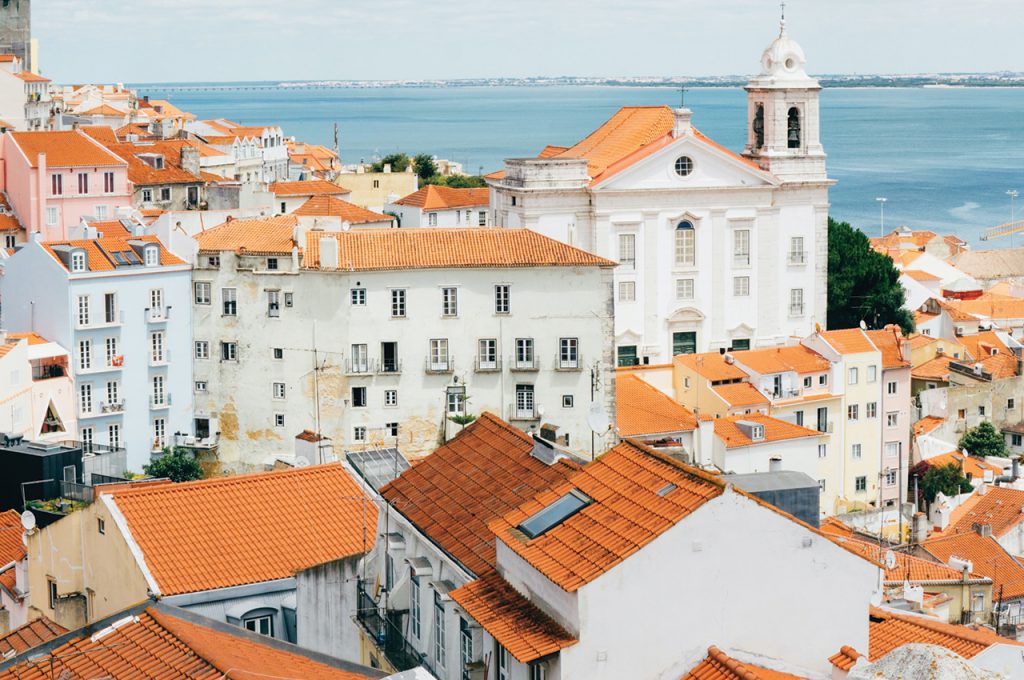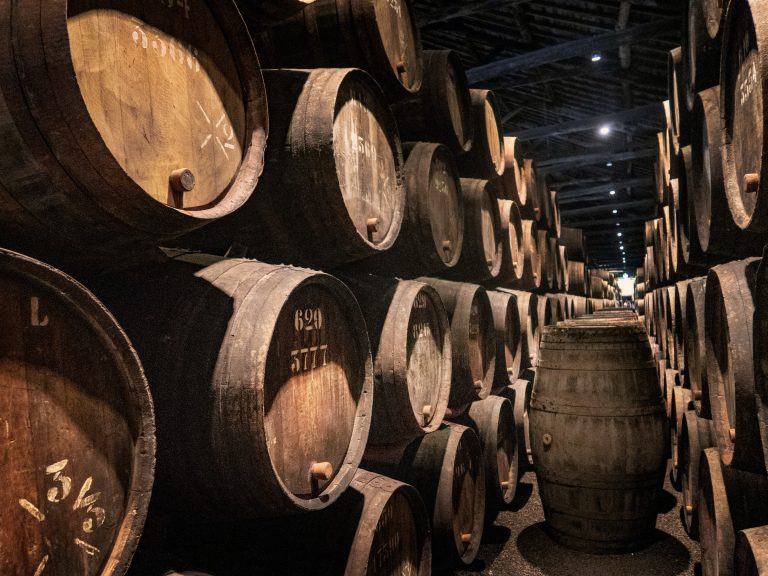 October 9, 2023 (Arrival to Porto)
Pre-Tour Hotel Option in Porto
It is strongly recommended that tour participants arrive in Porto prior to the commencement of the tour, to allow for any delays or rerouting that may occur while in transit to Porto. For tour participants wishing to arrive in Porto on October 7th and/or October 8th, 2023, a pre-tour hotel option with rates has been outlined in "Additional Tour Information" under the "Pre-Tour Hotel Option" section.
Our gourmet getaway to Portugal will begin at our rendezvous point, five-star Hotel Infante Sagres, a legendary luxury retreat nestled in the heart of Porto, where the CountryBred Tour Manager will be waiting to welcome everyone as they arrive. Once all participants have arrived, we will complete check-in before enjoying free time to settle into our refined stay and get ready for this evening's elegant welcome to the city's fabled Port wine heritage. We will toast to the start of our epicurean adventure in Vila Nova de Gaia within the exclusive setting of one of the city's most legendary port wine houses where a cellar visit and vertical tasting of distinguished Tawny Ports awaits, along with and a warm welcome by owners of The Tree & Vine, Terri and Paul Karlsson. Our welcome celebration will continue with a sumptuous dinner of traditionally inspired Portuguese cuisine highlighting the flavors of the Douro, Trás-os-Montes, Minho, and the Atlantic, at the lodge's acclaimed gourmet restaurant and wine bar.
Stay: Hotel Infante Sagres
Meals: D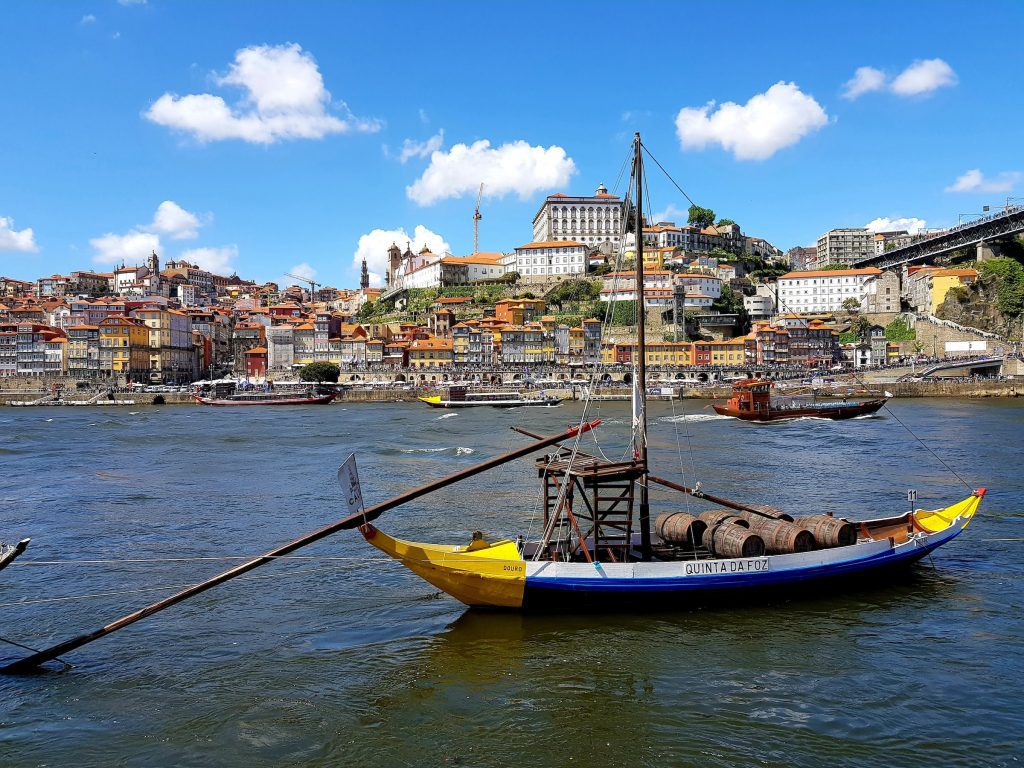 This morning we will delve into the distinct culture of Porto while appreciating a guided exploration of the city's historic downtown, the Baixa, from the architectural splendor of the Avenida dos Aliados and Clerigos Church to the spectacular Azulejos of São Bento train station. We'll next traverse the sinewy streets of the medieval Ribeira district leading to colorful Praça da Ribeira, accented by the historic jewel-tone houses of Porto's iconic riverfront, before experiencing the grandeur of Porto's former Stock Exchange, the 19th century Palacio de Bolsa, a masterpiece of Neoclassical architecture. Our day in Porto will continue with a delicious visit to the noted shop of a gourmet purveyor of culinary delights for an in-depth tasting of regional Portuguese delicacies from charcutaria (cured meats) like presunto de Porco Preto and local cheeses from the north, to rustic fresh baked breads and typical desserts, including the emblematic pasteis de nata. The afternoon will be free to relax at our sophisticated stay, shop for treasures to take home, or continue exploring Porto's many sights independently. Tonight will be a Michelin-starred ode to the city and its traditional flavors reimagined for the modern palate at one of Porto's finest gastronomic destinations.
Stay: Hotel Infante Sagres
Meals: B, Light Lunch, D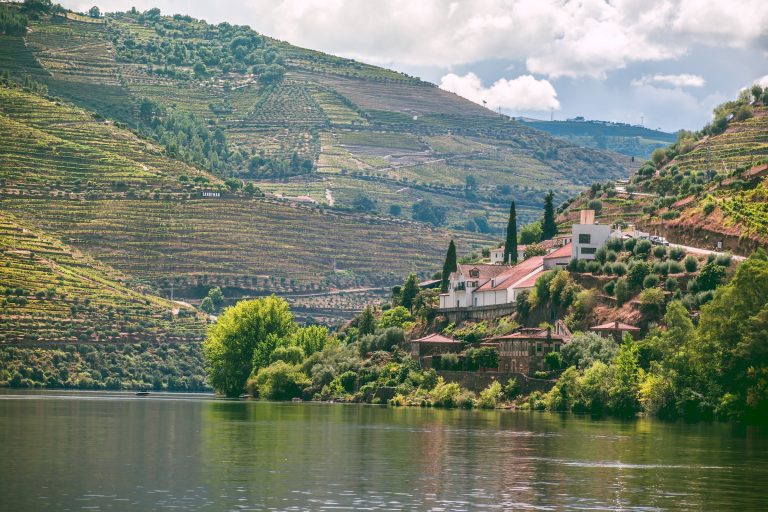 October 11, 2023 (Douro Valley)
Today we will uncover the dramatic winemaking heritage of the Douro DOC appellation while exploring the UNESCO World Heritage vineyards of the Douro Valley. Our morning will begin with an Agronomist-led hike through the vines to learn firsthand about the unique terroir of the Douro, punctuated by a private tasting of premium Tinta Francisca and Touriga Nacional red blends at one of the region's most renowned wine estates. We will next embark aboard an authentic wooden Rabelo Boat for a private, captain-led cruise along the Douro River to learn how these antique boats were once used to transport wine from the valley to Porto. For lunch we'll savor a tasting menu of contemporary Portuguese cuisine with wine pairing at one of the Douro Valley's most celebrated gastronomic restaurants, acclaimed for its exceptional cuisine and sublime riverfront setting. Our glorious day in the vineyards will be crowned with a private visit to the fabled 17th century estate of a fourth generation winemaking family, where we'll be welcomed into their historic aging cellars for a tasting of acclaimed Douro DOC vintages. Following return to Hotel Infante Sagres, a leisurely free evening will be ours to continue discovering the heart of Porto and enjoy dinner independently.
Stay: Hotel Infante Sagres
Meals: B, L
October 12, 2023 (TÂMEGA E SOUSA DISTRICT, AMARANTE & VINHO VERDE DOC)
This morning we will find ourselves in Matosinhos, legendary center of Porto's fish trade, where we'll delve into Portugal's rich fishing traditions while visiting a historic cannery to learn the art of Portuguese conservas (tinned fish), culminating with a tasting of the producer's signature canned sardines and mackerel. Our journey will continue as we travel to the countryside of the Tâmega e Sousa District for an introduction to the agricultural traditions of Portugal's north at the organic estate of a local farming family dedicated to the 100% organic cultivation of local vegetables and legumes. We'll appreciate a guided visit of the farmstead before being welcomed into the kitchen for a hands-on cooking class of farm to fork Portuguese cuisine culminating with a delectable lunch of our creations, paired with locally produced wines. The afternoon will lead us to the ancient riverside town of Amarante, located on the Rio Tâmega, for a guided walk highlighting the town's enchanting Renaissance architecture and cultural charms, such as the medieval Ponte de São Gonçalo bridge. Today's voyage will continue in the Vinho Verde DOC producing sub-region surrounding Amarante, where we'll visit the estate of a renowned family of winemakers whose sustainable approach to cultivation and innovative winemaking philosophy blends centuries old techniques and modern production technology in crafting their exceptional Vinho Verde wines. During our exclusive estate visit we'll enjoy a tasting flight of the family's coveted vintages produced from such local grapes as Alvarinho, Azal, Padeiro and Vinhão, accented by breathtaking views of the vines. Our evening in Vinho Verde country will be complemented with a dinner of vineyard inspired flavors reinterpreted with modern elegance at a sophisticated culinary retreat considered to be one of the Tâmega e Sousa region's most charming gourmet hideaways.
Stay: Hotel Infante Sagres
Meals: B, L, D
OCTOBER 13, 2023 (BAIRRADA WINE COUNTRY, LISBON)
In the morning we will bid adieu to our sumptuous Porto stay and depart for the vineyards of the Bairrada DOC where a private cellar visit awaits at a legendary family-owned winery that has been producing top vintages from the appellation for more than a century. During our exclusive experience, we'll appreciate the Bairrada terroir and its unique viticultural offerings during a tasting flight featuring the region's signature Baga red grape varietal, Bical white grape varietal, and fabled méthode champenoise style Espumante. Lunch will be an ode to Atlantic-inspired flavors accented by elegant Bairrada wines at a beloved wine country eatery, before departing for Portugal's vibrant capital of Lisbon. Our first glimpse of the city will have us stepping back in time with a guided exploration of Lisbon's monumental district of Belem, including a visit of the 16th century Manueline-style fortress, the Belem Tower, a UNESCO World Heritage Site, and the Padrão dos Descobrimentos (Monument of Discoveries), immortalizing some of Portugal's most important navigators and historical figures. An authentic taste of Belem, we will stop at a storied local bakery for a sampling of the city's most beloved traditional pastry, the Pastéis de Belém, crafted from a secret recipe. The afternoon will lead us to our chic, five-star stay, The Vintage Hotel Lisbon, nestled within one of the city's poshest neighborhoods, for check-in followed by free time to settle into our stylish Lisbon accommodation. This evening's welcome to the city will be a sophisticated aperitif of tasty gourmet bites and Portuguese wine hosted at our hotel's stunning rooftop bar, offering one of a kind panoramic views overlooking Lisbon.
Stay: The Vintage Hotel Lisbon
Meals: B, L, Light Dinner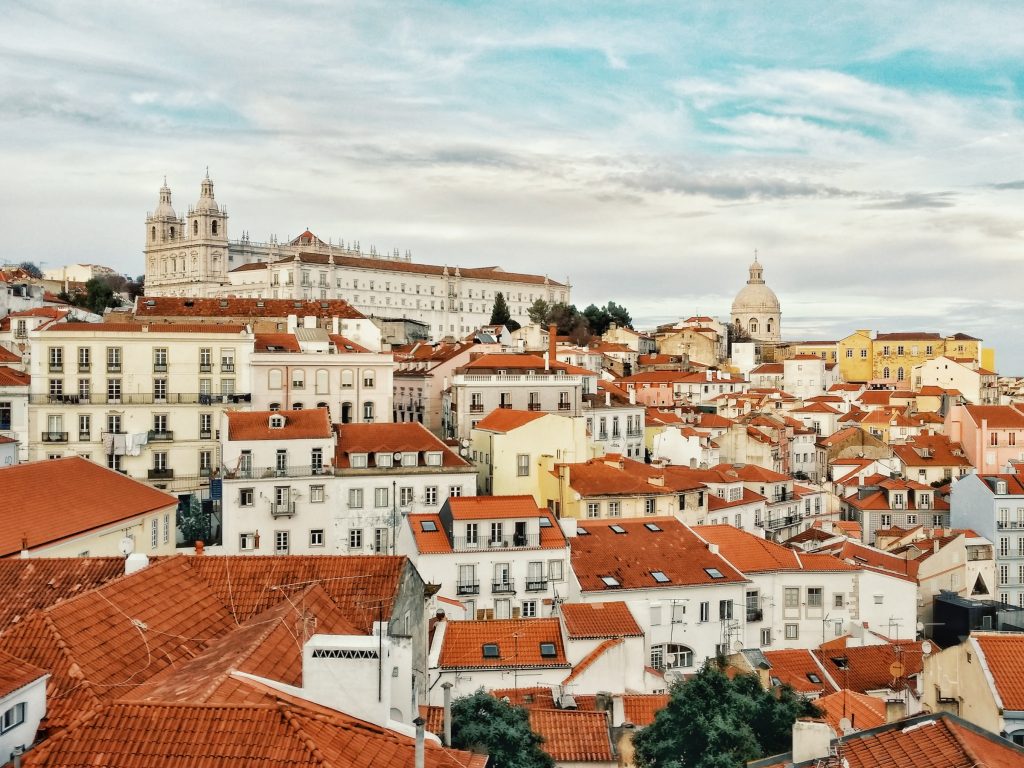 OCTOBER 14, 2023 (Lisbon)
Our celebration of Lisbon will next introduce us to the city's historic Baixa district and its exquisite Pombaline splendors, such as the Praça do Comércio and Pedro IV Square, commonly known as Rossio Square. We will appreciate panoramic views overlooking the Castle of São Jorge and the Tagus River from one of Lisbon's most enchanting vantage points, before continuing our exploration of the city in the atmospheric Barrio Alto, as we appreciate its narrow sloping streets, 16th century architecture, and distinctly Bohemian vibe. Today's lunch will be a celebration of Portugal's traditional small plate delicacies, petiscos, followed by a free afternoon to explore Lisbon independently, perhaps shopping along lovely tree lined Avenida da Liberdade with its many designer boutiques, or spending time appreciating vibrant Lisbon life while strolling along the grand pedestrian boulevard, Rua da Augusta. Tonight's dinner will be an ode to contemporary Portuguese cuisine and the art of bistronomie at one of Lisbon's chicest gourmet destinations.
Stay: The Vintage Hotel Lisbon
Meals: B, L, D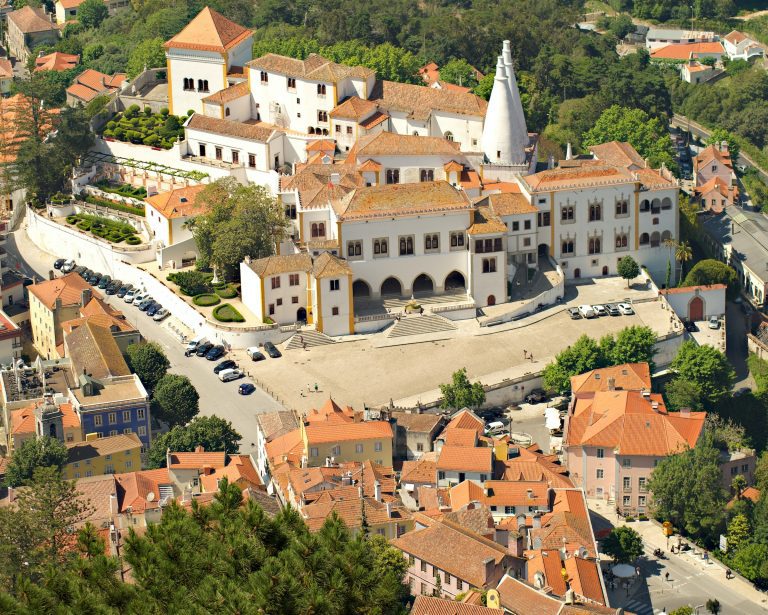 OCTOBER 15, 2023 (Sintra)
Today we will venture to the aristocratic town of Sintra, former retreat of the Portuguese monarchs and an UNESCO World Heritage Site. Our guided exploration of Sintra will highlight its magnificent Old Town, an ode to the Romanticism of the 19th century, punctuated by stately manor houses and palatial marvels, such as the medieval Palacio Nacional de Sintra, former residence of the Portuguese monarchy from the 15th to 19th century. Along the way, we'll stop at a historic artisan bakery for a warm refreshment and a tasting of typical, local pastries. Our day in Sintra will continue as we discover the whimsical Quinta da Regaleira estate and its stunning gardens built at the turn of the 20th century, before enjoying free time to dine independently for lunch in the center of Sintra's Old Town. In the afternoon we will return to The Vintage Hotel Lisbon to get ready for a special evening in Lisbon's oldest quarter, the Alfama, where we'll experience the soulful saudade of Portugal's enthralling Fado musical tradition during a dinner of typical Lisboa cuisine with performance at an authentic Fado house.
Stay: The Vintage Hotel Lisbon
Meals: B, D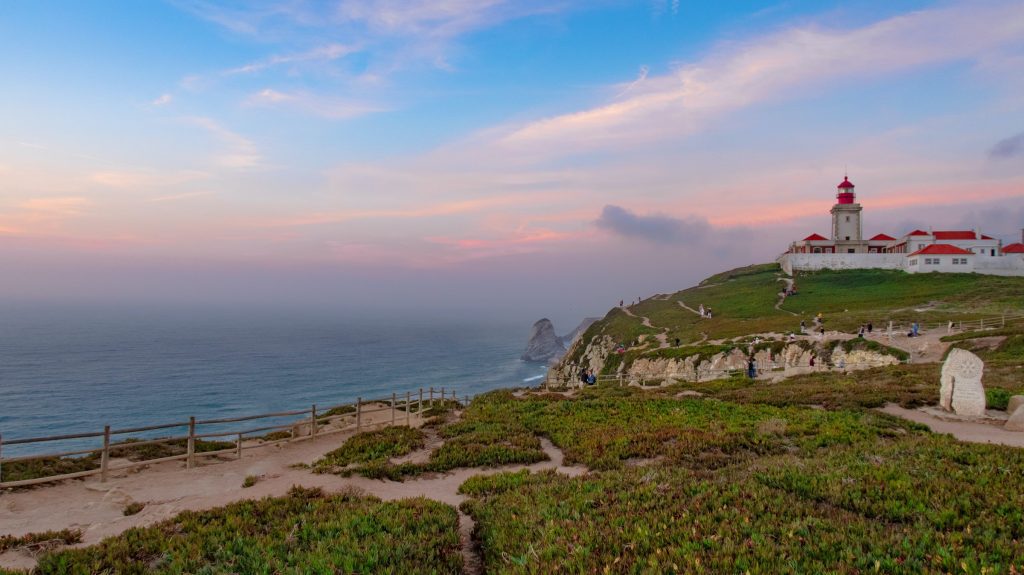 OCTOBER 16, 2023 (Colares DOC)
A free morning in Lisbon will be ours to appreciate the sights and sounds of the city independently, before setting off for the awe-inspiring, Atlantic coastline of the petit coastal appellation of Colares DOC. Our introduction to the singular wines of Colares will begin at a storied 18th century winemaking estate renowned as having the westernmost vineyards in all of Europe. An exclusive tasting flight of the producer's elegant interpretations of the Colares DOC terroir awaits, accompanied by a light lunch of local tapas and other gourmet appetizers. The day will lead us to the boutique cellar of a historic Colares winemaker revered for their distinct vintages reflecting the region's signature sandy terroir and coastal climate. A private cellar visit will culminate with a tasting of the winemaker's covetable reds produced from the Ramisco grape and crisp white Malvasia wines kissed by the salty sea air. This evening we'll raise a glass to our culinary journey together with an elegant homage to Atlantic inspired recipes prepared with gastronomic flair at an acclaimed fine dining destination situated along the coast.
Stay: The Vintage Hotel Lisbon
Meals: B, Light Lunch, D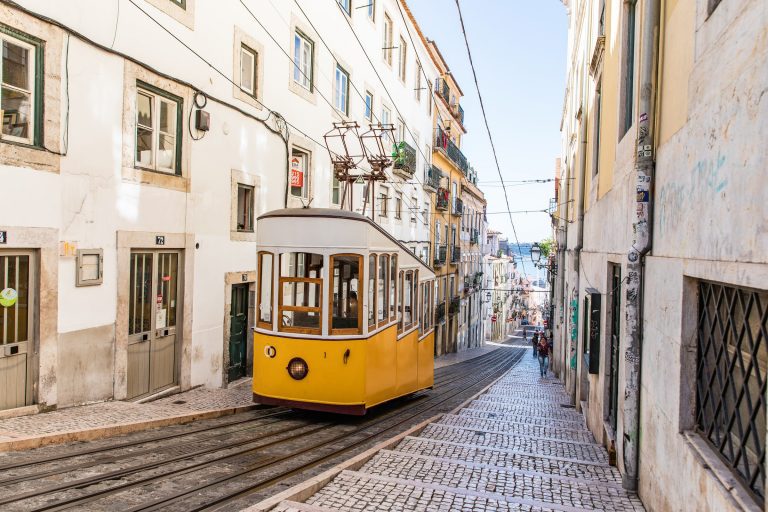 OCTOBER 17, 2023 (Departure from Lisbon)
This morning we'll get an early start as we check-out from The Vintage Hotel Lisbon and depart for our scheduled drop-off at Lisbon Portela Airport, and the end of the tour.
Pricing is $5,999 per person, based on double occupancy*
*Prices subject to change. Airfare not included.
8 night stays at deluxe accommodations hand-selected by CountryBred, including five-star Hotel Infante Sagres in Porto & five-star The Vintage Hotel Lisbon
All ground transportation from pick-up to drop-off in private, air-conditioned bus
Group transfer from Lisbon to designated drop-off point of Lisbon Airport, at the end of tour
Full-time assistance of a CountryBred Tour Leader 
Select touring with CB Regional Ambassadors & local culinary experts, where indicated
Two representatives from The Tree & Vine on tour
Signature cultural touring & all associated ticket/entrance fees exclusively organized by CountryBred
Hands-on farm to fork cooking experience highlighting heritage Portuguese recipes at organic farm estate in Portugal's northern Tâmega e Sousa District
Premium winery visits & tastings in the Douro Valley, the Vinho Verde DOC, Bairrada DOC & Colares DOC appellations
Special visits with food artisans & tastings of local specialties unique to each region, including in-depth tasting of regional Portuguese delicacies at noted gourmet purveyor in Porto, exclusive visit to historic canning factory in Matosinhos with tasting of producer's signature Portuguese conservas (tinned fish) & tasting of Lisbon's most beloved traditional pastry, the Pastéis de Belém, at storied Belem bakery
Welcome Port wine lodge cellar visit & tasting experience in Porto's Vila Nova de Gaia
Daily hotel breakfast
Seasonally inspired dining experiences showcasing regional gastronomy & wines of Portugal, including Michelin-starred dinner at one of Porto's finest gastronomic restaurants, lunch of typical petiscos (small plates) in Lisbon's Barrio Alto, dinner of contemporary Portuguese cuisine at one of Lisbon's hottest epicurean destinations & elegant closing dinner of Atlantic inspired recipes at an acclaimed fine dining institution situated along the coast
Traveler Welcome Package in advance of departure
International or regional airfare

Alcoholic beverages, wines or a-la-carte food orders outside of pre-arranged menus during organized meals

Any meals or beverages during free time

Hotel incidentals including room service, laundry services and hotel bar tabs

Hotel room upgrade requests and/or fees/supplements incurred from any room changes

Personal expenditures and personal spending money

Expenses for activities/excursions not included in the tour itinerary

Transportation expenses incurred during free time, such as taxi or bus fares

Travel insurance including health, accidents, lost baggage and trip cancellation

Passport and Visa expenses

All other items that are not mentioned or included in the tour itinerary
additional tour information
The tour will commence on October 9th, 2023. The group rendezvous point for the start of the tour is Hotel Infante Sagres, the designated pre-tour hotel option. It is strongly recommended that you arrive in Porto one to two days prior to the commencement of the tour, to allow for any delays or rerouting that may occur while in transit to Porto. Please note that all participants must arrive at Hotel Infante Sagres by the identified rendezvous time of 3:00 PM on October 9th, 2023, in preparation for the scheduled welcome experience in Vila Nova de Gaia.
Tour Start Date: October 9th, 2023
Suggested Airport: Porto Airport
Rendezvous Location: Hotel Infante Sagres
Rendezvous Time: 3:00 PM
Tour participants choosing to arrive to Porto on October 7th and/or October 8th, 2023, prior to the commencement of the tour, have the option to book the following pre-tour hotel rates at Hotel Infante Sagres in Porto:
Superior Room
$420 per night, per room, based on double occupancy, with breakfast and city tax included
Deluxe Room*
$440 per night, per room, based on double occupancy, with breakfast and city tax included
*The number of Deluxe Rooms is extremely limited and subject to availability at time of booking.

To book your pre-tour hotel stay at Hotel Infante Sagres in Porto on October 7th and/or October 8th, 2023, please contact CountryBred at info@countrybred.com. 
The tour will end on October 17th, 2023 with group drop-off at Lisbon Airport. If planning to depart from Lisbon Airport on October 17th, 2023, tour participants will need to book a departing flight that leaves no earlier than 10:00 AM, to allow for ample time following the scheduled group drop-off.
Tour End Date: October 17th, 2023
Suggested Airport: Lisbon Airport
Drop-off Location: Lisbon Airport
Drop-off Time: 8:00 AM
Changes to Tour Itinerary
CountryBred has designed this exclusive gourmet tour for The Tree & Vine to highlight seasonal vinicultural and gastronomic experiences of the highest caliber. As this tour has been specially crafted to take you off the beaten path and introduce you to authentic local food and wine experiences, it may require that necessary adjustments be made to the tour schedule either prior to departure or during the tour. Rest assured, we will make every effort to provide you with the touring experience outlined in the itinerary. Please be advised that we cannot provide refunds for any touring days, activities, excursions, tastings, etc.,in which you have chosen not to participate, or any costs associated with opting out of a planned activity or excursion (i.e. taxi or bus fare).
Optional travel insurance is available to provide peace of mind during your travels in the event of accident, sickness or unexpected cancellation. In evaluating travel insurance options you may want to review all forms of insurance coverage for your upcoming trip, such as your credit card or medical and homeowner's insurance company benefits, in addition to other third party insurance providers. Trip insurance can also be purchased through CountryBred's preferred provider AIG Travel Guard®, the nation's leading travel insurance carrier. If you are interested in obtaining a quote or purchasing a Travel Guard policy, you can contact CountryBred at 1-800-615-3543 or info@countrybred.com.
Today's travel landscape offers many resources available for booking airfare. As such, we encourage you to explore your options, such as booking your airfare through a trusted ticketing agent, an online airline resource, or using your frequent flier miles or credit card rewards points. As you research your preferred flights, you will want to review your pre-tour and post-tour travel plans, and select airline routes that make sense logistically with regard to the start and end dates of the tour.
Passports, Visas & Travel Documents
All CountryBred Encounters require a valid passport, with a minimum 6 months validity. As visa and entry requirements can change with little or no notice, it is your responsibility to carry the proper travel documents, and to contact your local embassy or consulate for the most up-to-date information on visa and entry requirements, along with information about country specific quarantine and testing requirements.
Each tour participant is allowed a total of one medium sized suitcase (25" to 27" inches) and one standard carry-on. Please note that this luggage allowance will be strictly enforced, as the size of the tour vehicle will only accommodate the set number of tour participants and the outlined luggage allowance per participant. Any deviation from the outlined luggage allowance will result in unnecessarily cramped tour bus conditions.
This tour is designed to celebrate the regional culinary traditions, seasonal produce, and local food products that makes Portugal such a dynamic gastronomic destination. During the tour you will enjoy a diversity of gourmet foods and typical dishes, intended to delve deep into the authentic food landscapes we will be exploring. This means that you can look forward to sampling regional delicacies that highlight a cornucopia of ingredients, from the familiar to the unfamiliar. As culinary experiences and the menus for organized meals are planned well in advance, it is important that you advise The Tree & Vine and CountryBred of any food allergies and/or dietary restrictions you may have, as soon as possible, so that we can do our very best to meet your needs.
This tour will be physically active and interactive, so you must be in good health to participate. While the pace of walking will be monitored by the Tour Leader and local guides in accordance with the natural pace of the tour group, participants can expect to be on their feet for an extended period of time for specific touring activities, such as during guided walking tours, which may require climbing stairs to access sites or dining locations, experiencing uneven terrain, and walking up or down hilly streets, etc. If you have any physical, mental, visual, or other medical impairment that may hinder your ability to successfully complete this CountryBred small group tour, you must submit a letter from your physician stating that you are able to safely participate in the tour at least 90 days prior to departure. CountryBred reserves the right to decline any Participant whose condition, in CountryBred's opinion, may negatively affect the health or safety of that Participant, other Participants, our staff/agents, or third parties.
Digital Traveler Portfolio
You can look forward to receiving an online link to your digital Traveler Portfolio approximately two weeks prior to departure. Your digital Traveler Portfolio will include the final, detailed tour itinerary, providing a more granular portrait of your travel experience, including daily touring schedules with times and all pertinent details, as well as other supplemental travel information.
Your Traveler Welcome Package will include some special surprises to get you dreaming about your upcoming Encounter, and if applicable, supplemental documentation pertaining to your trip.
To reserve your spot on this exclusive tour for The Tree & Vine, please refer to the following steps. The group size for this tour is 14 participants.
Please contact Terri Karlsson of The Tree & Vine at terri@thetreeandvine.com or Terri's mobile 828-577-1848, to make arrangements for submitting your trip deposit. A deposit of 50% of the total trip cost ($2,999.50/per person) will be required as the first step in reserving your spot on the trip.
After your trip deposit has been submitted to Terri at The Tree & Vine, you will need to complete and submit CountryBred's online Group Traveler Booking Form. You can fill out and submit the form by clicking the "Book Now" buttons on this page, or by visiting https://countrybred.com/group-traveler-booking-form/.
Once your trip deposit and Group Traveler Booking Form have been received, your spot will be reserved on the trip. Should you have any additional questions regarding your reservation and the submitting of your deposit to The Tree & Vine, please contact Terri Karlsson at terri@thetreeandvine.com or 865-985-0524.
Should you have any questions regarding the submitting of your online Group Traveler Booking Form, you can contact CountryBred at info@countrybred.com or 1-800-615-3543.
Trip balance is due to Terri Karlsson of The Tree & Vine by no later than July 15th, 2023 (approximately 90 days prior to tour departure).
Payments may be made by MasterCard, Visa, American Express, Discover, or by check made payable to The Tree & Vine.
If you cancel by or before February 1st, 2023: You will receive a 100% refund of your paid deposit
If you cancel between February 2nd, 2023 and May 1st, 2023: You will receive a 50% refund of your paid deposit
If you cancel between May 2nd, 2023 and July 15th, 2023: You will receive a 25% refund of your paid deposit
If you cancel after July 15th, 2023 all monies paid will be non-refundable
Trip cancellation must be made by calling Terri Karlsson, at The Tree & Vine at 828-577-1848, and must be followed up by written confirmation via email or mail.
"A work colleague recommended CountryBred for my milestone birthday trip and we were thrilled with our travel experience. The trip exceeded our expectations- filled with one of a kind experiences. We are already talking about our next CountryBred journey!"
"I don't know how one could ask for better experiences than we receive from CountryBred."
"If you're looking to put together that 'best trip ever' adventure to Europe for family or friends, nobody does it better than CountryBred. Carefully curated trips a specialty! "
Interested in a 100% tailor-made experience?
Perfectly handcrafted just for you. Our Couture Encounters are artfully designed start to finish according to your cultural interests, preferred travel pace, and ideal length.