Intriguing, unexpected and dramatically coastal, Portugal is a hand painted timeline of sensory treasures, from cuisine kissed by the sea and abundant gifts from the land to the striking storytelling of an azulejo and soul stirring echoes of saudade. Ready to experience Portugal like never before? We're here to inspire your next getaway, awaken your inner Lusitanian, and capture the nuances that will make for your most unforgettable experience through the República Portuguesa.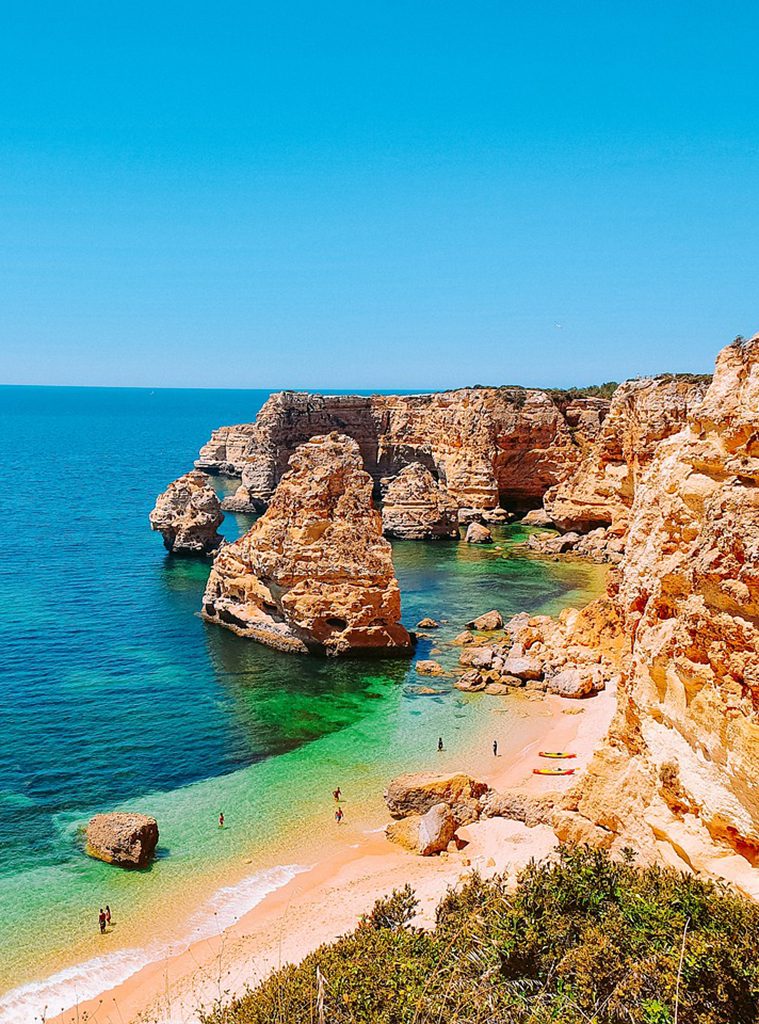 Best Time of Year to Visit
Cities:
Year Round
Coastal Areas:
Mid-April to Mid-October
Wine Country:
March to November
Predominantly Atlantic throughout
Continental influence through the interior
Mediterranean in the south
Galicia
Andalucia
Extremadura
Castilla y Leon
Whether dining on seafood treasures along the Atlantic coast or sampling farm forward fare in the Alentejo, Portugal's culinary heritage is a tantalizing tale of fabled seafaring and rural tradition. From Alicante Bouschet, Touriga Nacional, Vinho Verde, and Vintage Port, to caldo verde and arroz de marisco, sardinhas assadas and bacalhau, francesinha and bifana, porco preto and queijo de Serra da Estrela, Portuguese cuisine is an artisanal feast honoring hearth and home.
"Olha que não há mais metafísica no mundo senão chocolates."
("Look, there's no metaphysics on earth like chocolates.")
– Fernando Pessoa
The fanciful palaces of the Serra de Sintra
Soulful saudade of Fado music
Dramatic vineyard terraces & regal wine quintas of the Douro Valley
Bustling tascas o Lisbon's Bairro Alto
Port wine lodges of Vila Nova de Gaia
Manueline & Pombaline architecture
Sweeping herdades of the Alentejo
Emerald vineyards of the Minho
Discover Our Ready to Book Collection
Scroll through to see all of our ready-to-book Encounters to this destination.
Interested in a 100% tailor-made experience?
Perfectly handcrafted just for you. Our Couture Encounters are artfully designed start to finish according to your cultural interests, preferred travel pace, and ideal length.