Delight in the fine wine traditions and singular gastronomic heritage of Portugal on an epicurean voyage from Porto to Lisbon. Taste history within the antique cellars of Vila Nova de Gaia's legendary Port wine houses, visit the Vinho Verde quintas of the Minho, and glide along the Douro River as you delve into the dramatic viticulture of the valley's UNESCO world heritage vineyard terraces. Behold the beauty of quaint medieval villages and Baroque towns, before appreciating ancient olive groves interwoven with Aragonez and Trincadeira vineyards in the sun drenched Alentejo. Savor the soul of Lisbon from fine dining surprises to classic tasca flavors, and hear the lullaby of lapping waves as you sail along the Tagus River, before sipping small batch wines in the boutique cellars of Colares.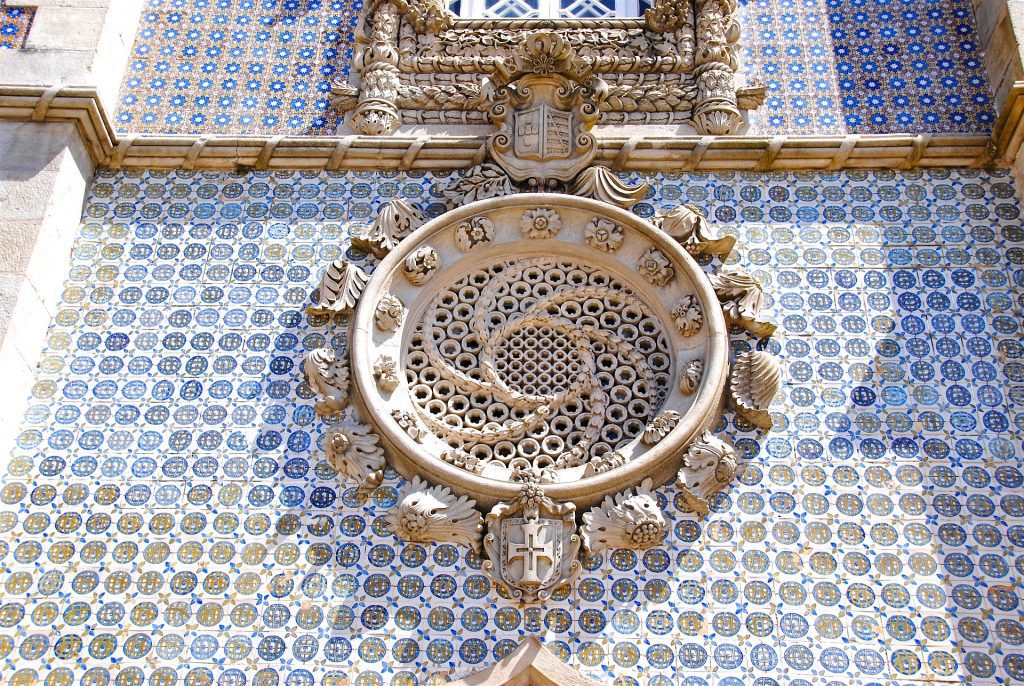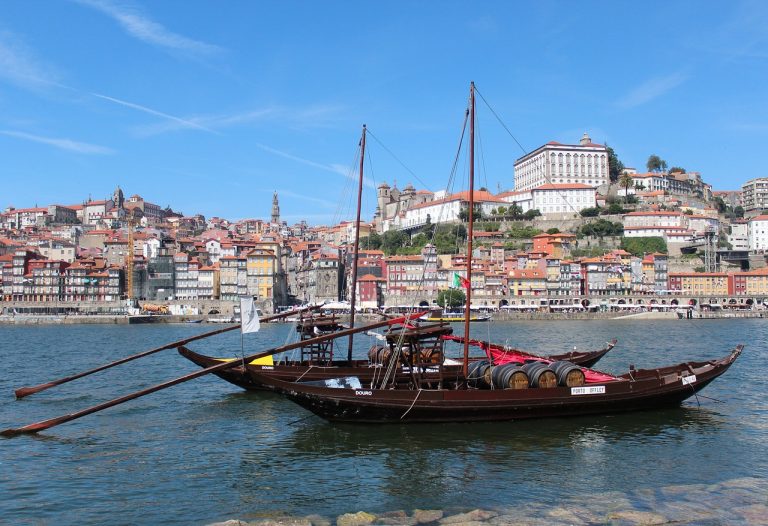 Begin your epicurean journey through Portugal with arrival to Lisbon Portela Airport where your awaiting chauffeur will be there to welcome you. Set off for the legendary wine city fo Porto for arrival to your sumptuous, five-star stay, Hotel Infante Sagres, a legendary retreat nestled in the heart of the city. Tonight celebrate the start of your Encounter with a tasting menu of Porto flavors reimagined for the modern palate at one of the city's finest gastronomic destinations.
Stay: Hotel Infante Sagres
Meals: Dinner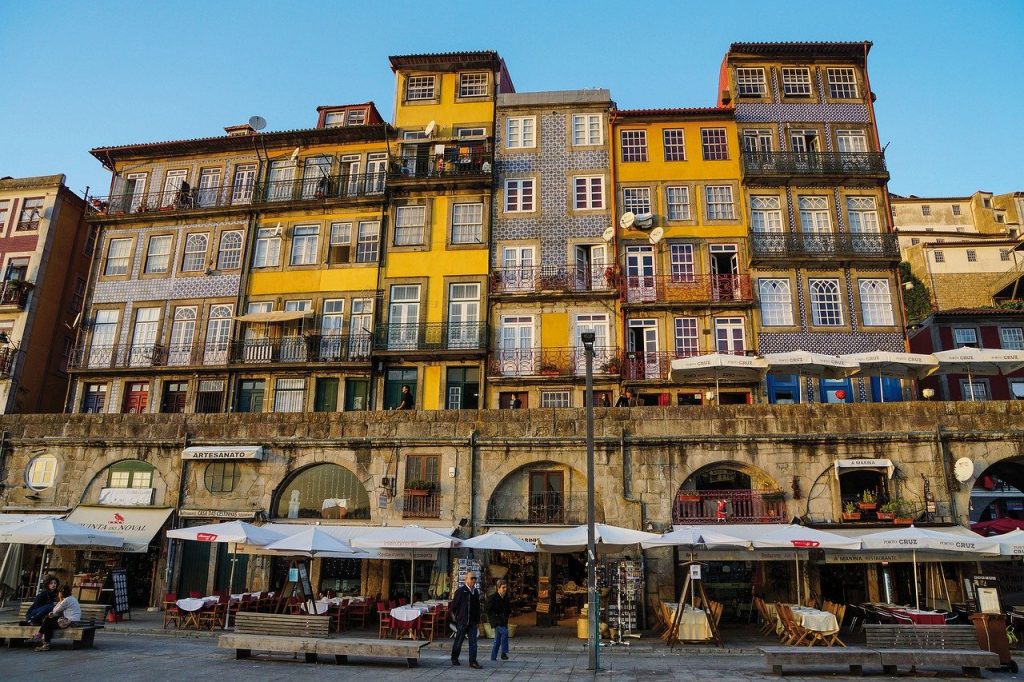 Today your CB Regional Ambassador will help you delve into the distinct culture of Porto while guiding you through the city. Experience Porto's historic downtown, the Baixa, from the architectural splendor of the Avenida dos Aliados and Clerigos Church to the spectacular Azulejos of São Bento train station. Appreciate the Neoclassical grandeur of Porto's former Stock Exchange, the 19th century Palacio de Bolsa, and traverse the sinewy medieval streets of the Ribeira district leading to colorful Praça da Ribeira, accented by the historic jewel-tone houses of Porto's iconic riverfront. Travel across the Dom Luís I Bridge to Vila Nova de Gaia for a gourmet lunch featuring panoramic city views at an esteemed Port wine house. This afternoon you'll sip the finest Ruby and Tawny Ports paired with artisan chocolates within the cellars of a distinguished Port wine lodge.
Stay: Hotel Infante Sagres
Meals: Breakfast, Lunch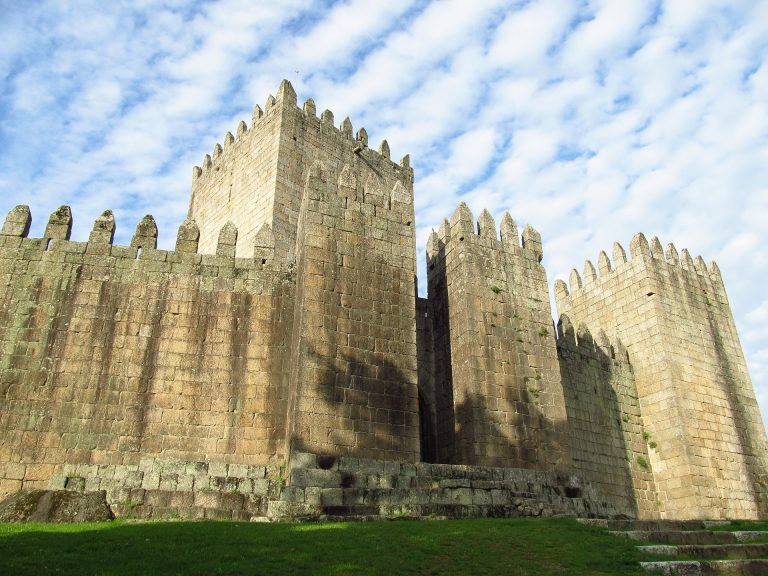 This morning whisk away to the emerald green vineyards of the Vinho Verde DOC producing region of Minho to tickle your tastebuds with crisp and slightly effervescent vintages vinified from the Loureiro grape, during a private visit and tasting at a noted producer's enchanting 17th century estate. Travel to the ancient Roman city of Braga to savor a lunch of fire roasted creations at a restaurant that has been a beloved institution for generations. Set off for an insider's look at the Baroque masterpiece and UNESCO World Heritage Site, the Santuário do Bom Jesus do Monte, known for its unique zig-zag staircase, adorned with intricate sculptures and fountains. The afternoon will lead you to the UNESCO World Heritage city of Guimarães, the first capital of Portugal, where you'll discover its exquisitely preserved medieval architecture and historic charms, such as the 10th century Castelo de Guimarães and sublime squares like the Largo da Oliveira and Largo de São Tiago, with their distinct wooden houses typical of Northern Portugal
Stay: Hotel Infante Sagres
Meals: Breakfast, Lunch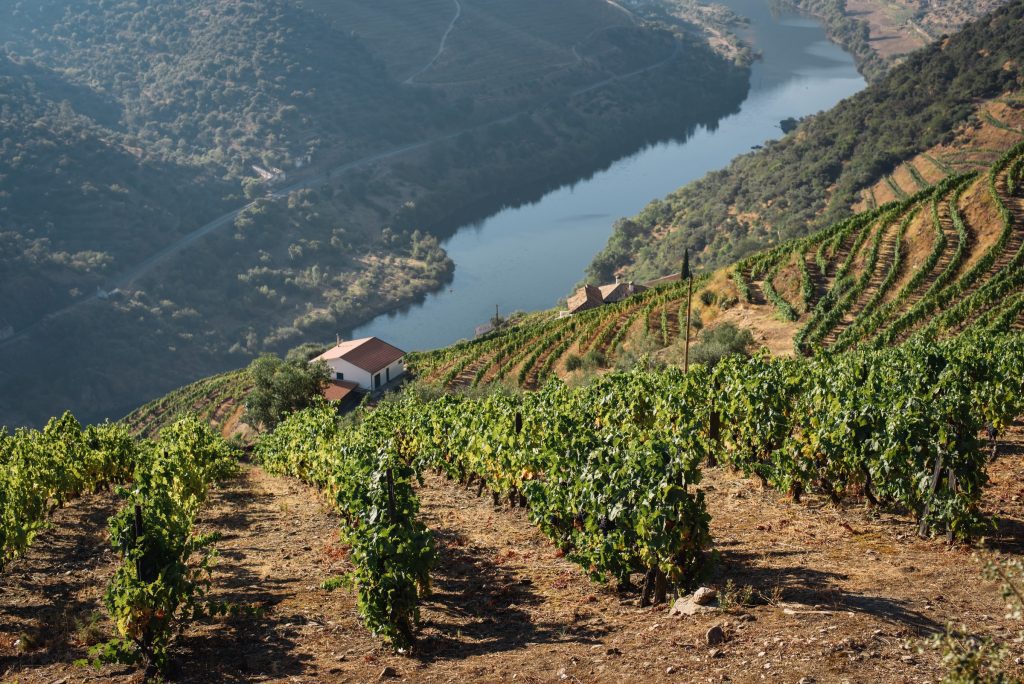 Delve into the dramatic winemaking heritage of the UNESCO World Heritage vineyards of the Douro Valley with a day in the vines. Be introduced to the stellar reds of the region as you sip Touriga Nacional and Tinta Roriz at a former 18th century royal residence turned legendary wine estate of an esteemed family of winemakers, before delighting in the flavors of the season with a gourmet lunch accompanied by stunning views of the valley's breathtaking vineyard terraces. Privately cruise along the Douro River aboard an authentic wooden Rabelo Boat, as your knowledgeable captain describes how these antique boats were once used to transport wine from the valley to Porto. End your glorious day in the Douro tasting acclaimed Douro DOC vintages in the historic aging cellars of a fabled 17th century estate of a family that has been producing fine wines for four generations.
Stay: Hotel Infante Sagres
Meals: Breakfast, Lunch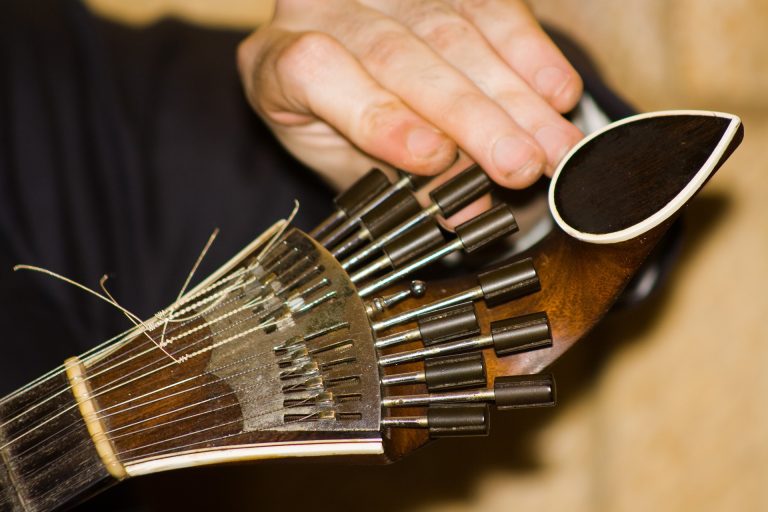 From the vibrant splendors of Porto depart for the ancient wine appellation of DOC Bairrada. Taste the region's signature tannic reds produced from the local Baga grape and brut nature espumantes during a private visit to the estate of a celebrated third generation producer dedicated to natural winemaking methods that highlight the terroir. Continue by chauffeur to the hilltop town of Coimbra, a tumble of glorious medieval neighborhoods spiraling toward the 13th century University of Coimbra. Be welcomed by your CB Regional Ambassador and appreciate an inspired introduction to authentic Coimbra style Fado music before enjoying a taste of the local culinary offerings at a quaint tasca. Afterward, discover the university's Baroque Chapel of São Miguel and 18th century Biblioteca Joanina housing over 300,000 books. The afternoon will lead you to the ancient town of Tomar, a former Roman settlement turned 12th century stronghold of the Order of the Knights Templar, for some free time to explore at your leisure. Travel onward to the sweeping landscapes of the majestic Alentejo region for check-in to your 14th century noble house turned stylish, five-star wine country retreat, Torre de Palma Wine Hotel.
Stay: Torre De Palma
Meals: Breakfast, Lunch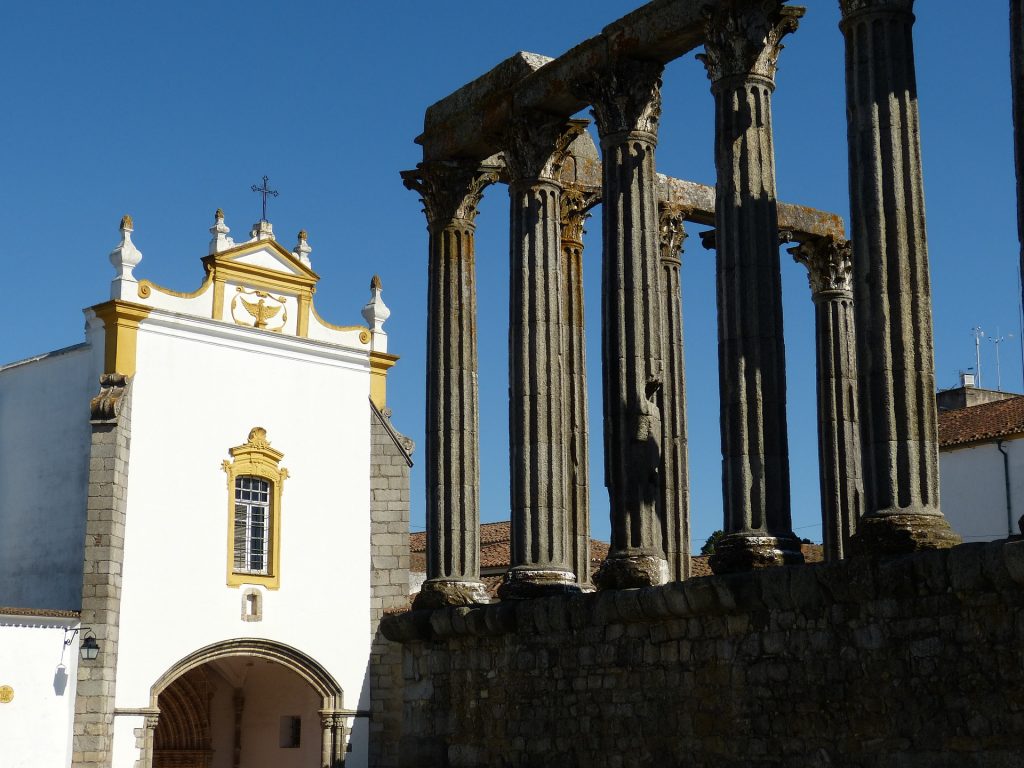 Enjoy a true taste of the Alentejo's legendary viticulture during a private visit to the picturesque estate of a boutique winemaker, where you will sip their exquisite wines crafted from robust local varietals like Aragonez, Alicante Bouschet, Trincadeira, Arinto, Antão Vaz and Verdelho. Travel to the fortified medieval old town of Estremoz for a lunch inspired by the flavors of the Alentejo at a noted gourmet eatery, before arriving to the ancient Roman city of Evora, a UNESCO World Heritage site. With the help of your CB Regional Ambassador, an expert Historian, embark on a historical exploration of its precious hilltop center of whitewashed buildings and age old treasures like the 1st century AD Templo Romano, medieval Cathedral of Evora, and lovely Praça do Giraldo.
Stay: Torre De Palma
Meals: Breakfast, Lunch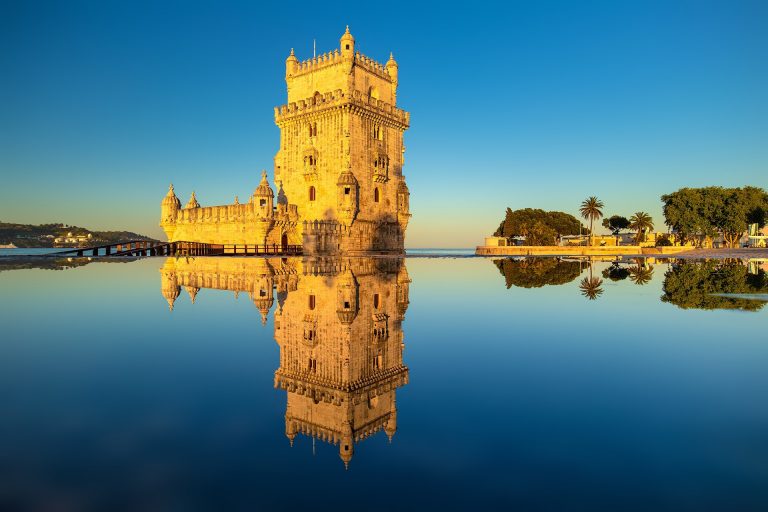 From the sun kissed vines of the Alentejo you will be chauffeured to Portugal's vibrant capital of Lisbon for check-in to your chic, five-star stay, Valverde Hotel, situated within one of the city's poshest neighborhoods. Be transported to Lisbon's monumental district of Belem and embark on a private boat voyage along the Tagus River to admire stunning views of Lisbon's vibrant cityscape with the Ponte 25 de Abril Bridge in the distance. Lunch will be enjoyed on board before returning to port where your CB Regional Ambassador will welcome you to a sampling of the sweet local specialty, pasteis de nata, a heavenly custard tart, at a legendary pastelaria before helping you explore Lisbon's Barrio Alto, with its narrow sloping streets, 16th century architecture and distinctly Bohemian vibe. Experience the city's historic Baixa district and its exquisite Pombaline splendors, such as the Praça do Comércio and Pedro IV Square, before having a free afternoon to explore independently. This evening you'll dine at one of the city's most heralded Michelin-starred restaurants, where the history of Portuguese cuisine is reimagined with contemporary ingenuity.*

*Please note this exclusive dining experience is subject to availability at time of booking.
Stay: Valverde Hotel
Meals: Breakfast, Lunch, Dinner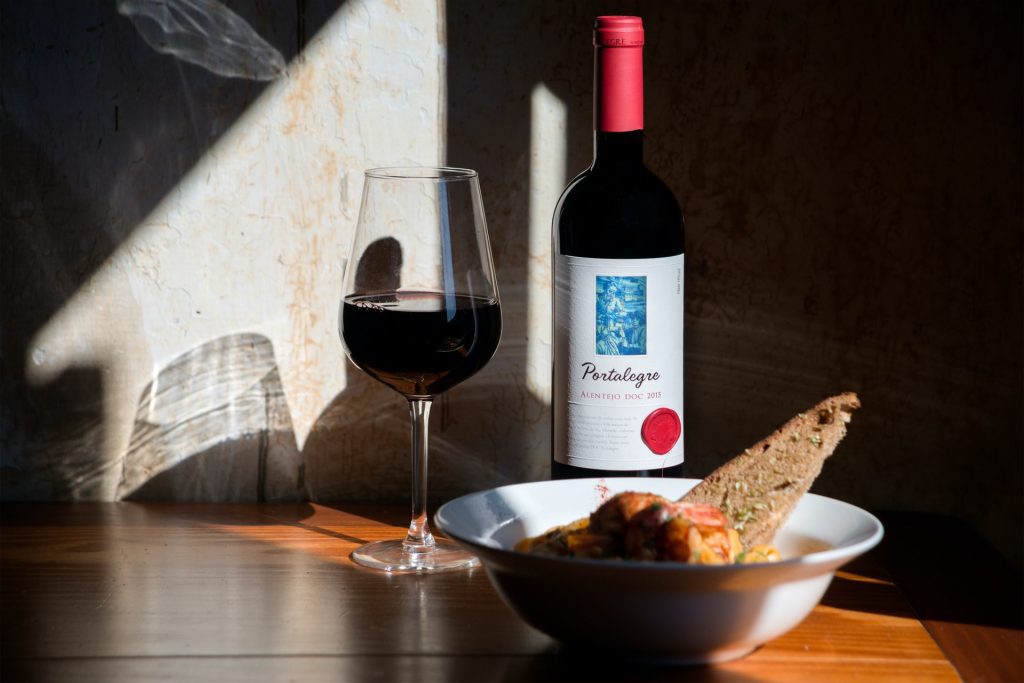 This morning be welcomed by a local culinary expert who will lead you through a wonderland of produce and Portuguese ingredients at a market frequented by the Lisbon locals, before welcoming you into their unique culinary space for a hands-on cooking workshop. Learn about family recipes and folkloric food traditions that have been passed down for generations as you prepare classic Portuguese recipes, followed by a convivial lunch of your handmade creations. The rest of the day will be yours to independently explore Lisbon's most scenic districts at your leisure, such as the elegant Chiado to shop for treasures to take home along its graceful avenues of upscale boutiques, or Lisbon's oldest quarter, the Alfama, known for its medieval labyrinth of narrow streets and charming whitewashed homes accented by intricate tile work.
Stay: Valverde Hotel
Meals: Breakfast, Lunch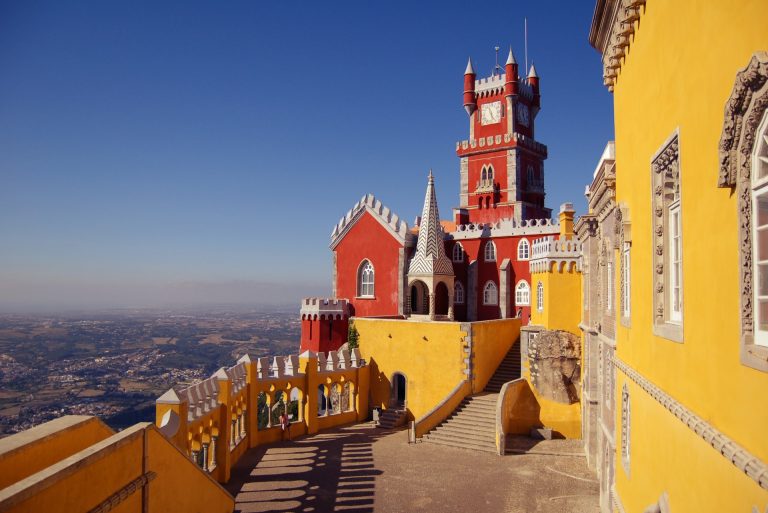 Today discover the enchanting aristocratic town of Sintra, a jewel set within the forested foothills of the dramatic Serra de Sintra, and former retreat of the Portuguese monarchs. With the help of your CB Regional Ambassador you will appreciate the fairy-tale allure of Pena Palace, a watercolor vision of architectural styles from medieval and Moorish to Manueline, before meandering along Sintra's cobblestone center, a celebration of 19th century Romanticism. Travel to the petit coastal appellation of Colares DOC for a scrumptious seaside lunch of local seafood and exquisite views, before visiting the boutique cellar of a historic producer for a private tasting of their covetable reds produced from the Ramisco grape, and crisp white Malvasia wines kissed by the salty sea air.
Stay: Valverde Hotel
Meals: Breakfast, Lunch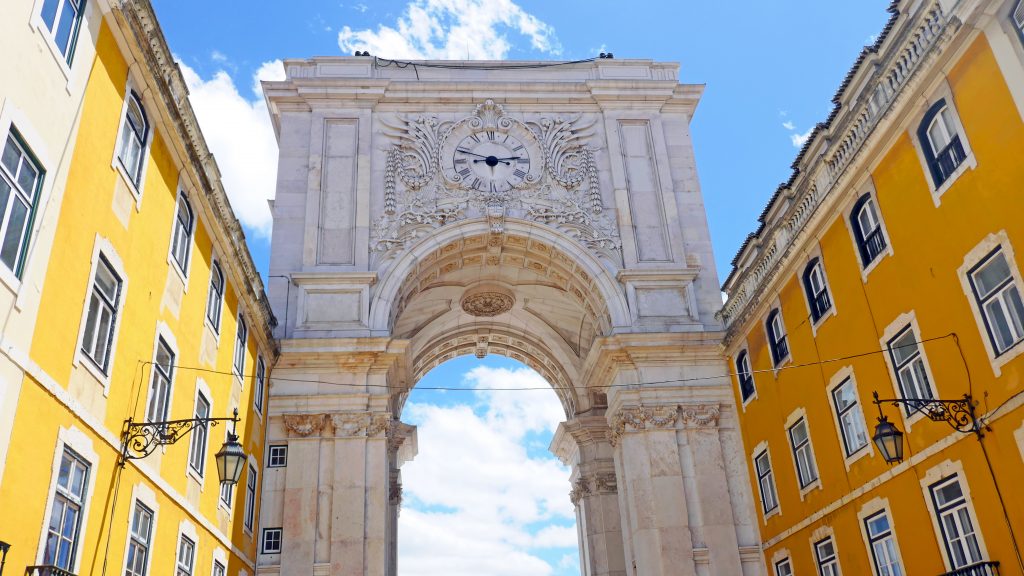 Bid adeus to your lovely Lisbon stay, and depart by chauffeur to Lisbon Portela Airport for departure, and the end of your Encounter.
The price of this Crafted Encounter begins at $12,000/per person*, based on double occupancy and a travel party of two.
Groups of four or more are eligible for our small group preferred pricing, and will enjoy 25% off the total trip price.
*The price of your Crafted Encounter will be determined by your travel party size and requested dates. This Encounter is also available for solo travelers at an additional cost.
A seamless travel experience from arrival to departure
Firsthand local knowledge & insights by our expert team
24/7 support during your Encounter
Chauffeured, private transportation for touring & transfers
Private touring with our professionally licensed & English speaking Regional Ambassadors
Stays at five & four-star boutique luxury accommodations
Engaging activities led by our family of cultural experts
Signature experiences with insider access
All tickets/entrance fees associated with touring
Organized dining experiences celebrating regional cuisine
Traveler Welcome Package
Taxes & base gratuities
International or regional airfare
Airport taxes and charges, airport parking or excess baggage charges
Expenses for activities/excursions not included or identified in the Encounter itinerary
Transportation expenses incurred during free time
A-la-carte food orders, alcoholic beverages or wines outside of pre-arranged menus during organized meals
Any meals or beverages during free time
Personal expenditures and personal spending money
Hotel incidentals including room service, laundry services and hotel bar tabs
Hotel room upgrade requests and/or fees/supplements incurred from any room changes
Travel insurance including health, accidents, lost baggage and trip cancellation
Passport and Visa expenses
All other items that are not mentioned or included in your Encounter itinerary
Once you submit your Booking Request, our team will get to work confirming whether your preferred travel dates are available. Within 72 hours of receiving your Booking Request, we will provide you with a quoted trip price for your preferred dates and travel party size, along with booking instructions that will include steps on how to submit your required trip deposit.
Why is my quoted trip price different than the published starting price per person?
While our Crafted Encounters are pre-designed and ready to book travel experiences, there are important factors that may impact the quoted trip price, namely hotel availability, number of travelers in your party, and whether you are requesting to travel during high or low season in a specific region or during a national holiday/special event.
What happens if my requested travel dates are not available?
Should your requested travel dates not be available, or if they happen to encompass a national holiday or special event that will significantly impact your quoted trip price, we will certainly let you know and work with you to identify alternate travel dates.
April
May 
June
July
August
September 
October
This Crafted Encounter includes a chauffeured private transfer from Lisbon Portela Airport upon arrival, and a chauffeured private transfer to Lisbon Portela Airport for departure.
Private transfers to and from alternate locations not included as part of this Crafted Encounter, such as a residence, hotel, car rental office, etc., can be requested at an additional cost.
"CountryBred does a great job of putting together a wonderful itinerary with top notch guides and drivers who make the experience hassle free."
"I don't know how one could ask for better experiences then we receive from CountryBred."
"A work colleague recommended Countrybred for my milestone birthday trip and we were thrilled with our travel experience. The trip exceeded our expectations- filled with one of a kind experiences. We are already talking about our next CountryBred journey!"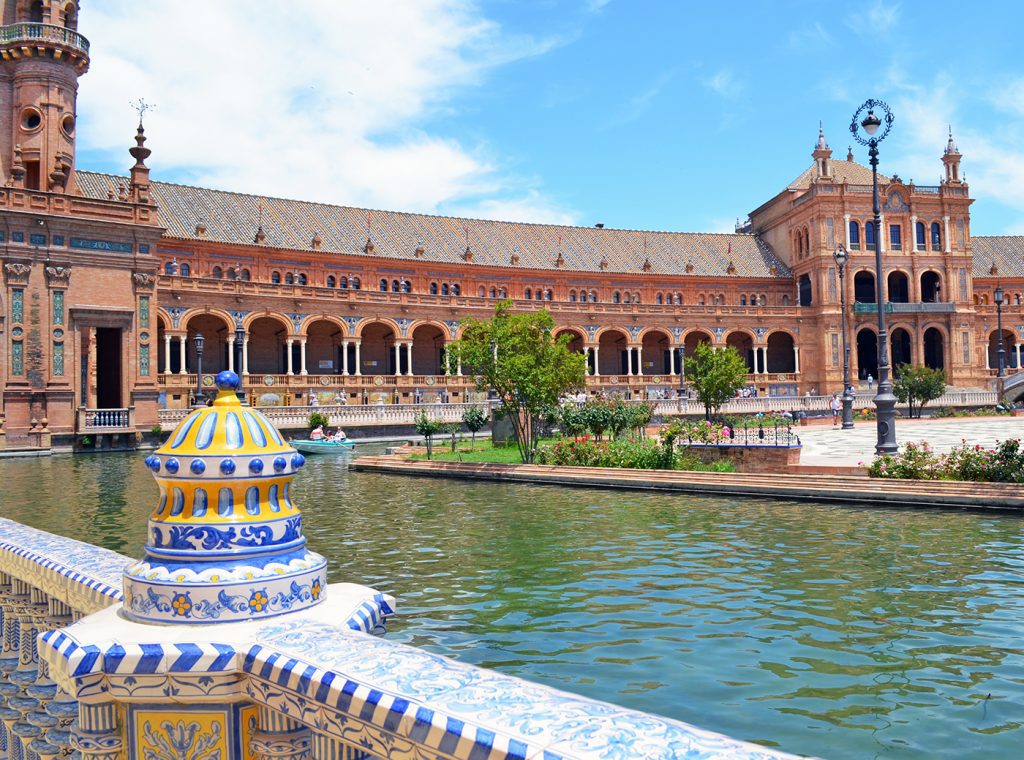 Be inspired by the bold soul of Southern Spain as you journey through Andalucia's most majestic cities and alluring landscapes.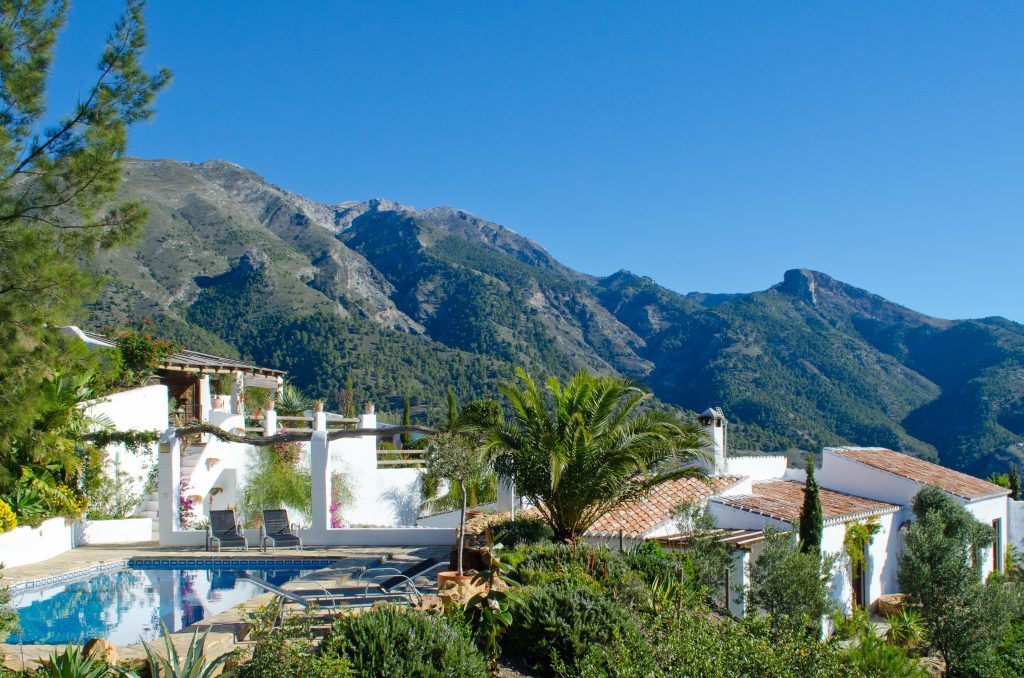 Soak up the golden rays of the Andalucian sun while experiencing the region's vibrant heritage and prismatic Mediterranean charms from the sumptuous comfort of your exquisite, private villa escape.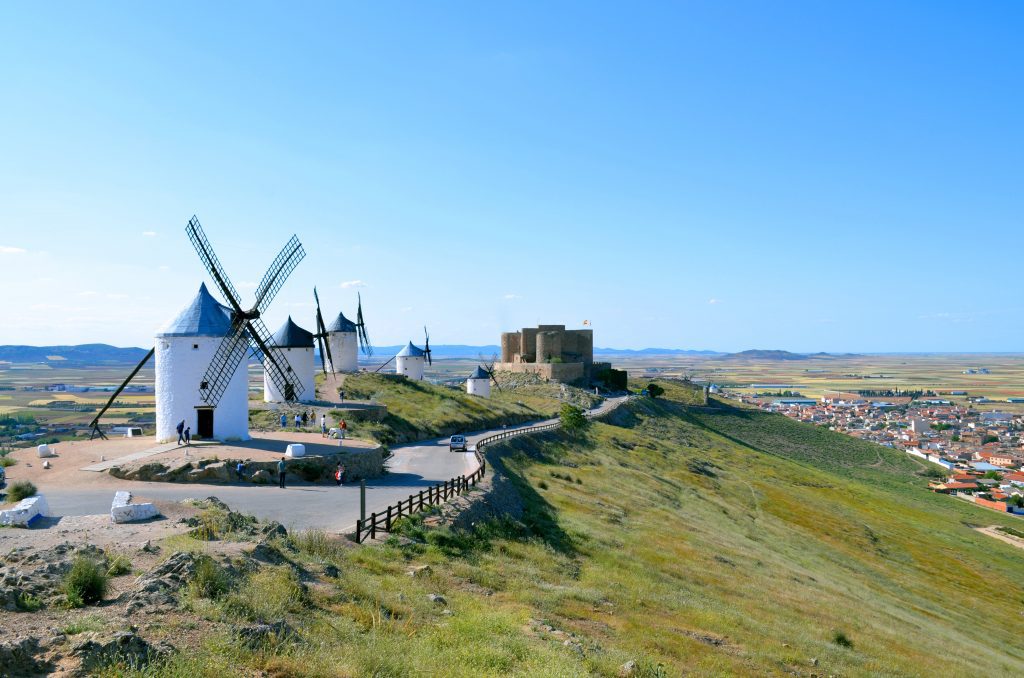 Cellars & Kitchens of Castilian Spain
Delve into the singular gastronomy and fabled wine culture of Castilian Spain as you are introduced to the winemakers blending old world varietals into velvety vintages of note, while sipping your way through through boutique Tempranillo and Verdejo vineyards in Toro and Rueda, and the legendary bodegas of Ribera del Duero.
Interested in a 100% tailor-made experience?
Perfectly handcrafted just for you. Our Couture Encounters are artfully designed start to finish according to your cultural interests, preferred travel pace, and ideal length.