Soak up the golden rays of the Andalucian sun while experiencing the region's vibrant heritage and prismatic Mediterranean charms from the sumptuous comfort of your exquisite, private villa escape. Meander among medieval Moorish neighborhoods and admire architectural marvels from Granada to Cordoba, shop for culinary treasures and sip fine sherry before admiring the works of Picasso in Málaga, taste the rare vintages of La Axarquía wine country, and feel the raw emotion of flamenco, all while luxuriating within the delicious calm of your chic hilltop retreat.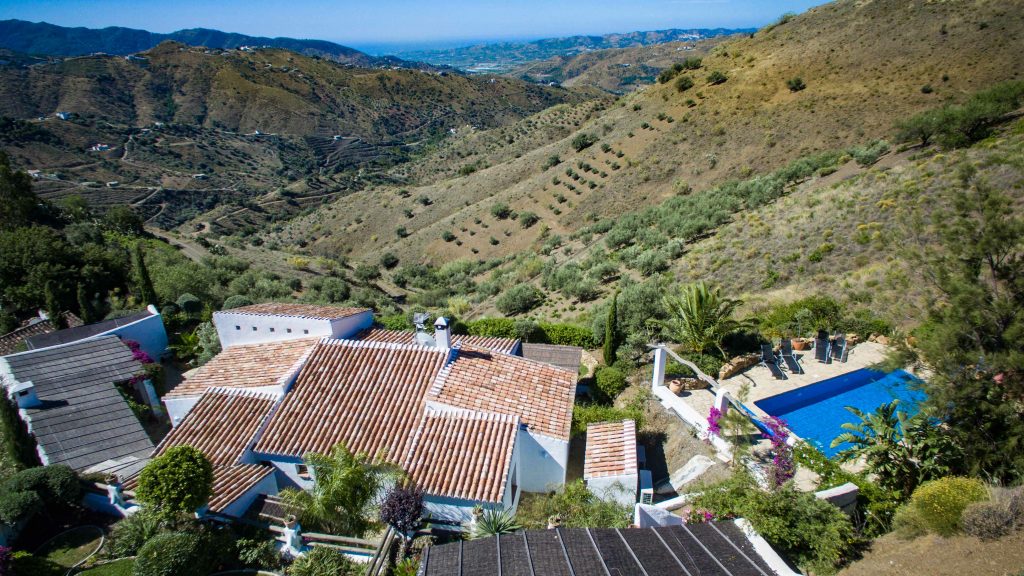 Casita: 6 Guests / 3 Bedrooms / 3 Bathrooms
Casa Grande: 8 Guests / 4 Bedrooms / 3 Bathrooms (2 en suite & 1 shared)
Casa Grande & Casita: 10 to 14 Guests / 7 Bedrooms / 6 Bathrooms
Perched atop a magnificent hilltop overlooking the Mediterranean and the Moroccan coast, your private Andalucian villa escape awaits, offering the ultimate in luxury and effortless style. This exclusive 10 acre estate offers two exquisite private villas that capture the essence of the region while accommodating guests with the plushest of comforts in sublime seclusion.
The elegant Casa Grande is a former Andalucian farmhouse restored into a sumptuous abode featuring sophisticated modern touches, handcrafted details and elegant furnishings. Two double en-suite bedrooms and two double bedrooms with shared bathroom are all adorned with bespoke furniture, plush bedding and colorful linens, and a separate family style bathroom ensures added convenience. The outdoor spaces are as divine as the impressive interiors, with a private outdoor pool and panoramic terrace with adjacent summer kitchen, grassy poolside garden, tranquil water garden, and covered spa cabana.
The chic Casita is a bohemian dream of local art, modern touches and hand-picked art deco furnishings with the flavor of southern Spain. Offering three double en-suite bedrooms as well as a guest bathroom, the private villa boasts top amenities, including its own private outdoor pool, secluded garden terraces offering unbelievable views, and spaciously stylish living areas.
Arrive to Málaga-Costa del Sol Airport or Málaga María Zambrano Train Station where you will be welcomed by your CB Regional Ambassador and set off by chauffeur for your resplendent Andalucian retreat. Following arrival, you'll be introduced to your private Spanish sanctuary by the villa's Property Manager, who will help you settle in for the day. This evening you'll celebrate your sojourn through the south of Spain with a gourmet multi-course dinner and wine pairing prepared exclusively for you by the estate's professional in-house chef in the comfort of your villa.

MEALS: Dinner
Wake to sunshine and the welcoming aroma of breakfast prepared for you at the villa, before being greeted by your CB Regional Ambassador and setting off for the ancient city of Granada. Enjoy reserved entrance to the spectacular 9th century palace of the Alhambra, and embark on a guided exploration of its architectural marvels, such as the Alcazaba fortress, wondrous Nasrid palaces, and serene courtyards of the Generalife. Savor a typical taste of Andalucia with a lunch of tapas in the medieval Moorish neighborhood of the Albacin, before discovering the Gothic, 16th century Capilla Real de Granada (Royal Chapel of Granada), final burial place of the Catholic Monarchs Queen Isabella and King Ferdinand of Spain. The afternoon will lead you back to the villa for free time to relax, enjoy the pool and take in stunning views of the surrounding landscapes. Dinner will be a tantalizing mosaic of local flavors prepared just for you by the chef.

MEALS: Breakfast, Lunch, Dinner
Following breakfast as the villa your CB Regional Ambassador will arrive and you will depart by chauffeur for the bold coastal city of Málaga. Begin your guided visit of the city at the Mercado Central de Atarazanas, one of Southern Spain's most colorful markets, to experience its lively atmosphere of market stalls selling a rainbow of fresh produce and local products. With reserved entrance, you'll next explore the illustrious permanent collection of the Museo Picasso Málaga, with works spanning the prolific career of Málaga-born art icon, Picasso. A tasting of regional sherries at one of the city's most antique bodegas will prime your appetite for a lunch of Andalusian fare revisited with a contemporary touch at notable eatery in the heart of Málaga. An afternoon return to the villa will have you delving into the signature recipes of the Andalucian kitchen as you enjoy a private, chef-led cooking class that will culminate with a delectable dinner of your handmade creations.

MEALS: Breakfast, Lunch, Dinner
Today you can look forward to a leisurely breakfast and a full free day to call you own. Revel in the beauty of your villa surroundings, take a swim, indulge in some much deserved relaxation, or enjoy up to 8 hours with the chauffeur at your disposal to explore the area independently. Perhaps spend time visiting the whitewashed village of Frigiliana, enjoying a seaside lunch in Nerja, or sunbathing at one of the famed Nerja beaches, such as Papagayo or Capistrano Playa. Tonight you will experience the emotive passion of flamenco with an exclusive performance hosted at the villa, before savoring a multi-course dinner with wine pairing prepared for you by the chef

MEALS: Breakfast, Dinner
After breakfast at the villa, your CB Regional Ambassador will arrive and you will depart by chauffeur for the UNESCO designated heart of Córdoba, the second largest old town in all of Europe. Embark on a guided visit of the city's 8th century Mezquita de Córdoba (Mosque-Cathedral of Córdoba) followed by a private walking tour of the city's captivating Old Town, including its historic Jewish neighborhood of medieval streets accented by Moorish architecture and flower-lined balconies. Today's lunch will be a gastronomic homage to the heritage flavors of Andalucia at a celebrated Michelin-starred* restaurant. Upon return to the estate, spend time relaxing at your leisure before settling into the evening with a dinner prepared for you at the villa.

*This exclusive dining experience is subject to availability at time of booking.

MEALS: Breakfast, Lunch, Dinner
Greet the morning with a leisurely breakfast at the villa and free time to relax and prepare for tomorrow's departure, before setting off by chauffeur to experience the boutique wine country of La Axarquía in the afternoon. Be welcomed to the modern vineyard estate of a small batch winemaker renowned for crafting an intriguing red using a rare indigenous varietal, where you will enjoy a private winery visit and tasting of their fine wine produced from old vines. You will next travel to a stunning wine estate where age-old winemaking techniques meet modern technology in the creation of exceptional vintages reflecting the native Axarquía terroir and varietals. Delight in a private visit of the vineyards and production area, before crowning your journey through Andalucia with a multi-flight tasting of the estate's fine, old vine wines paired with a seasonally inspired gourmet dinner created by the winery's chef.

MEALS: Breakfast, Lunch, Dinner
Savor one more bountiful breakfast while admiring the serenity of your villa sanctuary, before meeting with your villa's Property Manager to complete check-out. Be greeted by your CB Regional Ambassador and depart by chauffeur for either Málaga-Costa del Sol Airport or Málaga María Zambrano Train Station, and the end of your Encounter.

MEALS: Breakfast
Pricing for this CountryHouse Encounter begins at:
$6,400/per person*, based on double occupancy and a travel party of 6 (in Casita)
$6,000/per person*, based on double occupancy and a travel party of 8 (in Casa Grande)
$6,000/per person*, based on double occupancy and a travel party of 10 (in Casita & Casa Grande)
$5,750/per person*, based on double occupancy and a travel party of 12 (in Casita & Casa Grande)
$5,500/per person*, based on double occupancy and a travel party of 14 (in Casita & Casa Grande)
*The price of your CountryHouse Encounter will be determined by your travel party size, requested dates, and any additions or overages as related to daily incidentals, organized meals & snacks, and/or scheduled chauffeured transportation.
A seamless travel experience from arrival to departure
24/7 support during your CountryHouse Encounter & the dedicated local assistance of a CountryBred Regional Ambassador
Chauffeured, private transportation for arrival & departure transfers & all touring activities, as indicated in the itinerary
Daily private chauffeur service, as indicated in the itinerary
Private touring with our professionally licensed & English speaking Regional Ambassador, as indicated in the itinerary
A curated selection of signature local experiences & engaging expert-led activities, exclusively developed to showcase the culture and cuisine of your home away from home
All entrance fees, required reservations & tickets associated with touring during your CountryHouse Encounter
In-residence dining highlighting seasonal ingredients and regional flavors, including daily breakfast & one in-house meal per day
Organized dining experiences outside of residence, as indicated in your itinerary
Daily assortment of snacks and refreshments, including wine, beer, soft drinks, water, coffee & tea
Daily housekeeping service with midweek changing of linens & towels
Laundry service at one load per person, is included during your stay
All electricity, water & gas
Unlimited internet access
Traveler Welcome Package
Taxes & base gratuities for the staff of the residence, private chauffeur & Regional Ambassador
International or regional airfare
Airport taxes and charges, airport parking or excess baggage charges
Expenses for activities/excursions not included or identified in the Encounter itinerary
Transportation expenses incurred during free time
A-la-carte food orders, alcoholic beverages or wines outside of pre-arranged menus during organized meals
Any meals or beverages during free time, not indicated in the Encounter Itinerary
Personal expenditures and personal spending money
In residence incidentals not indicated in the Encounter Itinerary
Travel insurance including health, accidents, lost baggage and trip cancellation
Passport and Visa expenses
All other items that are not mentioned or included in your Encounter itinerary
Once you submit your Booking Request, our team will get to work confirming whether your preferred travel dates are available. Within 72 hours of receiving your Booking Request, we will provide you with a quoted trip price for your preferred dates and travel party size, along with booking instructions that will include steps on how to submit your required trip deposit.
What is the minimum & maximum occupancy for the property featured in this CountryHouse Encounter?
The property featured in this CountryHouse Encounter is available for exclusive rental only. The property rental requires a minimum occupancy of 6 guests, and can accommodate a maximum of 14 guests.
Why is my quoted trip price different than the published starting price per person?
While our CountryHouse Encounters are pre-designed and ready to book travel experiences, there are important factors that may impact the quoted trip price, namely property availability, number of travelers in your party, the minimum stay required, and whether you are requesting to travel during high or low season in a specific region or during a national holiday/special event.
What happens if my requested travel dates are not available?
Should your requested travel dates not be available, or if they happen to encompass a national holiday or special event that will significantly impact your quoted trip price, we will certainly let you know and work with you to identify alternate travel dates.
This CountryHouse Encounter includes a chauffeured private transfer from Málaga-Costa del Sol Airport or Málaga María Zambrano Train Station upon arrival, and a chauffeured private transfer to Málaga-Costa del Sol Airport or Málaga María Zambrano Train Station for departure.
Private transfers to and from alternate locations not included as part of this CountryHouse Encounter, such as a residence, hotel, car rental office, etc., can be requested at an additional cost.
Upon arrival, you will be welcomed by your CountryBred Regional Ambassador who will introduce you to your CountryHouse, be available to answer any questions you may have, and ensure that you are able to settle into your accommodation with ease.
Prior to departure, your CountryBred Regional Ambassador will facilitate a final walk through of your accommodation, and go over any charges or incidental charges you may have incurred during your stay, which are not included as part of your CountryHouse Encounter.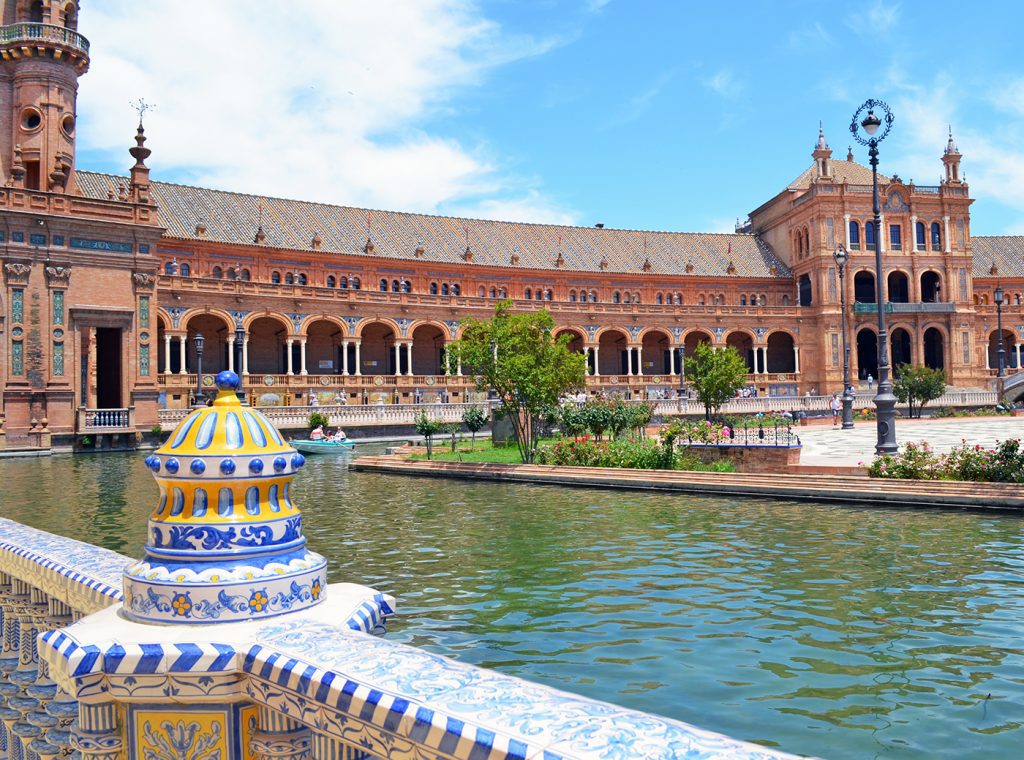 Be inspired by the bold soul of Southern Spain as you journey through Andalucia's most majestic cities and alluring landscapes. Delve into the region's dynamic Roman and North African history as you visit rare ruins and discover the Moorish, Renaissance and Baroque architecture of its inspired palaces and hilltop Pueblos Blancos.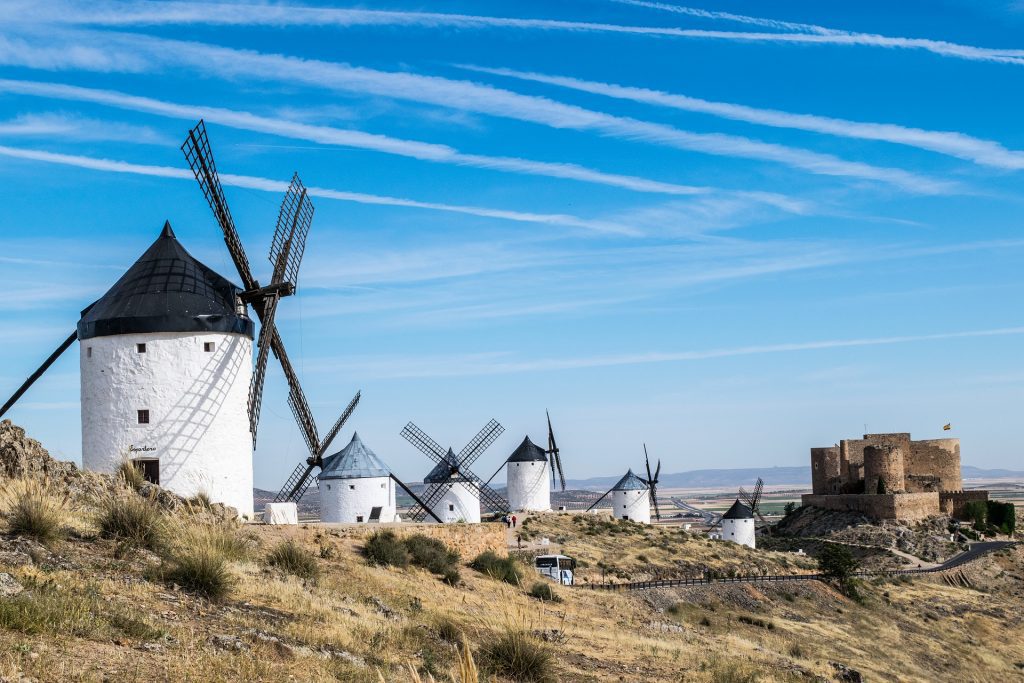 Cellars & Kitchens of Castilian Spain
Delve into the singular gastronomy and fabled wine culture of Castilian Spain as you are introduced to the winemakers blending old world varietals into velvety vintages of note, while sipping your way through through boutique Tempranillo and Verdejo vineyards in Toro and Rueda, and the legendary bodegas of Ribera del Duero.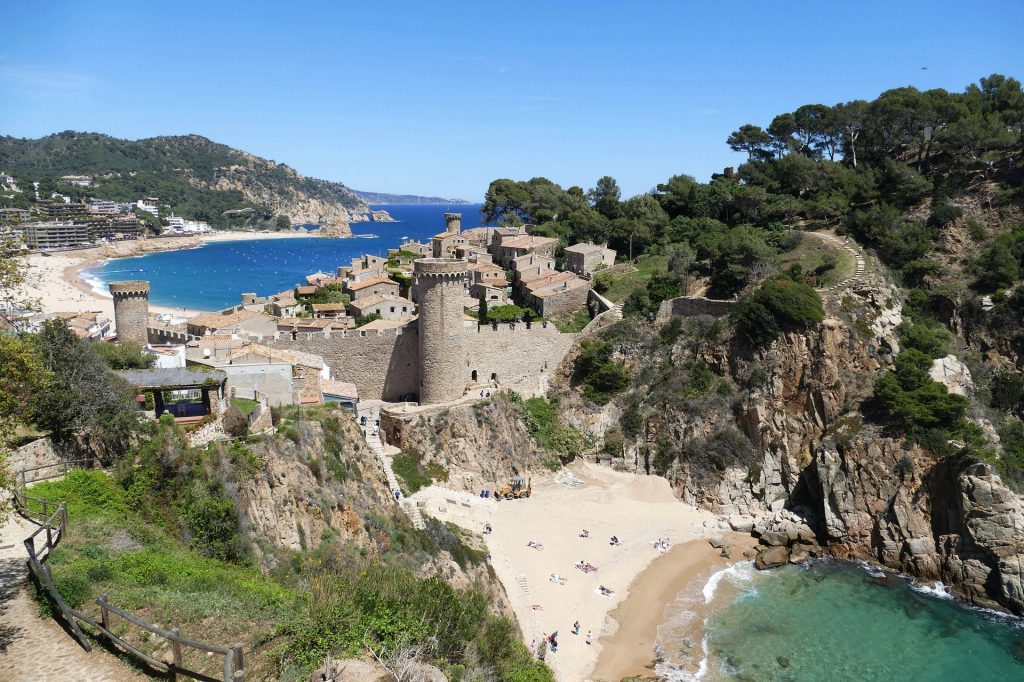 Embark on a captivating journey along Eastern Spain's sparkling Mediterranean shores, from the beguiling coves of Catalonia's Costa Brava and medieval villages of the Empordà to the Balearic Island beauty of Mallorca and the sun kissed spirit of vibrant Valencia
"Our week in Andalucia Spain was amazing. From the Flamenco performance in Seville to the breathtaking scenery in Ronda and Cordoba and Granada/The Alhambra by day and night we felt we had seen the best of the best in Spain. CountryBred arranged a tour with knowledgeable guides and delicious food not to mention 5 star accommodations . Everyone associated with our tour was timely, courteous and very thoughtful. We look forward to our next adventure with the careful planning of CountryBred."
"We were thrilled with our experience in Seville, Granada and Cordoba Spain. It could not have been better. The Hotels, Food, Drivers and our Local Guides were all first class. This was our first experience with CountryBred and it won't be our last. Thank you CountryBred"



"The CountryBred team always finds at least one experience we would never have thought of to excite and educate us. We've traveled with them for several trips and look forward to many more."
Interested in a 100% tailor-made experience?
Perfectly handcrafted just for you. Our Couture Encounters are artfully designed start to finish according to your cultural interests, preferred travel pace, and ideal length.