Encounter the South of France
Experience the Mediterranean allure of Southern France as you journey from the Luberon's winsome villages and sunkissed fields of Provençal lavender to the medieval hilltop towns of Provence Verte and the ancient Roman treasures and mystical Cathar castles of Occitanie, before delighting in the watercolor splendors of the stunning Côte d'Azur.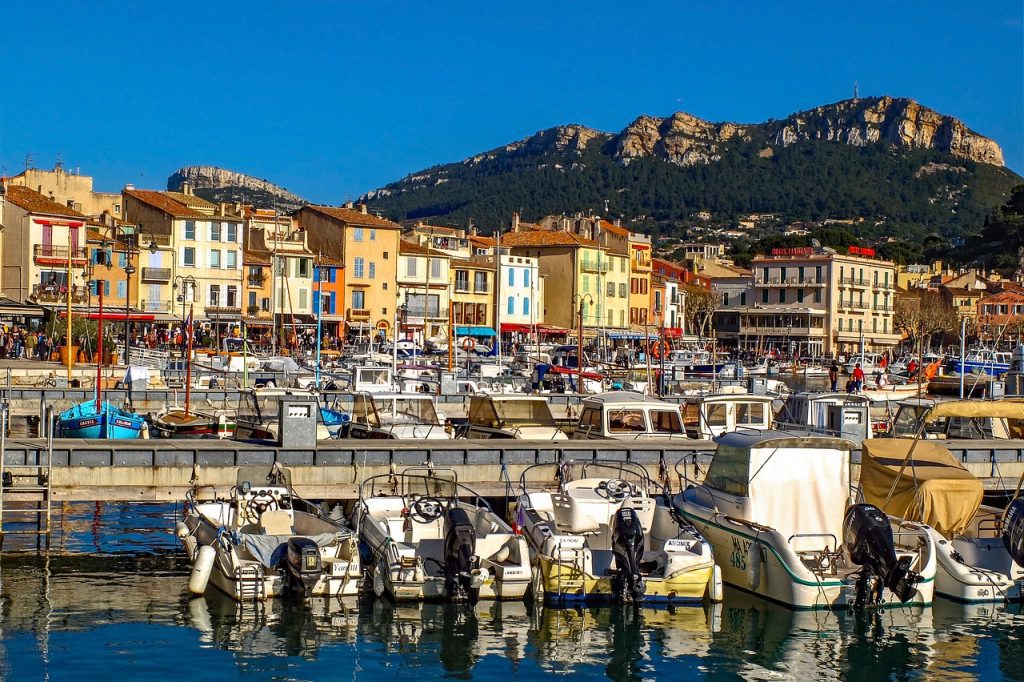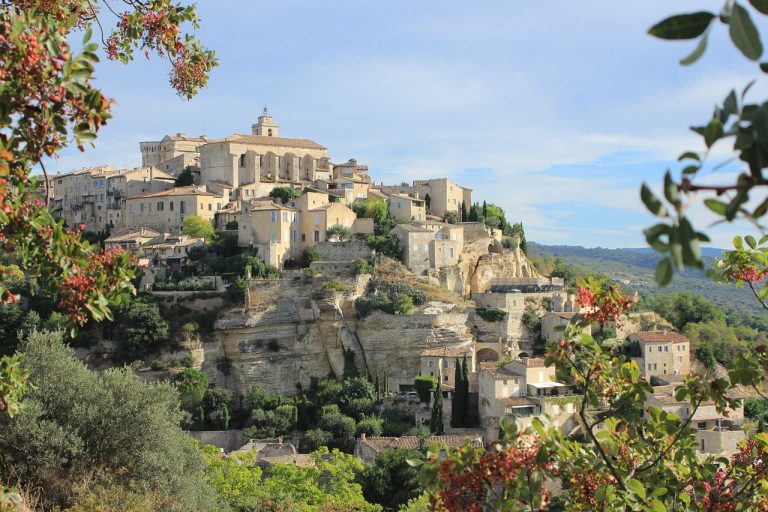 Begin your sojourn to Southern France with a welcome at either Nice Cote d'Azur Airport or Gare de Nice Ville Train Station by your private chauffeur. Set off for the mesmerizing landscapes of the Lubéron for check-in to antique stone farmhouse turned sumptuous five-star stay, Le Phebus & Spa, where tonight you'll celebrate with a Michelin-starred dinner at the estate's La Table de Xavier Mathieu.
Stay: Le Phebus & Spa
Meals: Dinner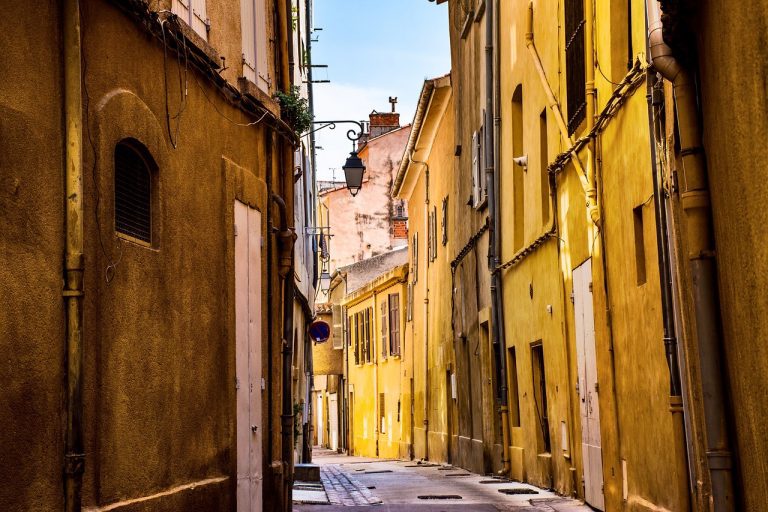 Spend the day exploring the mesmerizing hilltop villages of the Lubéron with the local insights of your CB Regional Ambassador. Admire the 12th century beauty of the medieval Abbaye Notre Dame de Senanque, meander along the scenic cobblestone calades of the enchanting Vieille Ville de Gordes, and experience the labyrinthine passageways of Roussillon radiating in sunset shades of rosy pink. This afternoon you'll sip fine AOC Luberon rosé and reds in the cellar of a boutique estate while uncovering the unique characteristics of the terroir.
Stay: Le Phebus & Spa
Meals: Breakfast, Lunch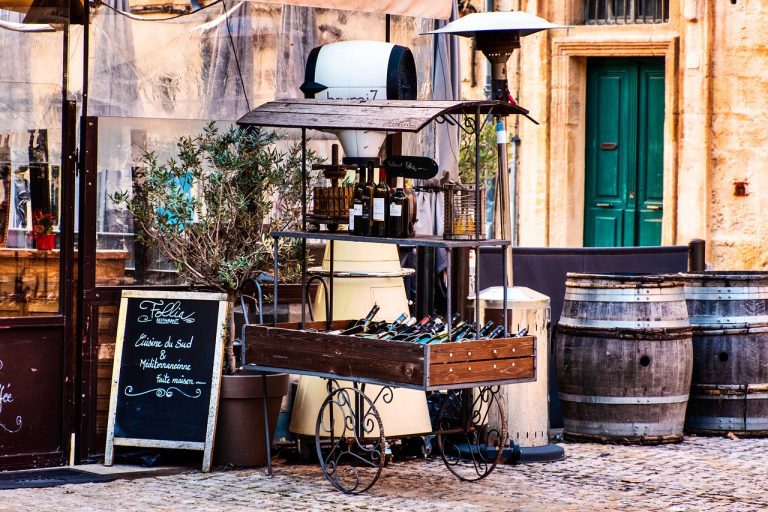 Journey to one of France's premier wine producing appellations, Châteauneuf-du-Pape, for a day spent discovering the Granache based beauties of the region. Delight in a private visit of the aging cellars of a storied wine estate nestled in the vineyards, before enjoying a tasting of their elegant Cotes du Rhone wines. Be welcomed into the private cave of a Master Sommelier who lead you through an overview of Southern Rhone wines during a premium tasting flight of regional vintages. Lunch will be Provençal flavors beautifully reinterpreted within a unique wine country setting, before setting off for the Occitanie region, a sublimely secret jewel of Southern France, for arrival to your plush countryside retreat, plush four-star hotel, Le Vieux Castillon.
Stay: Le Vieux Castillon
Meals: Breakfast, Lunch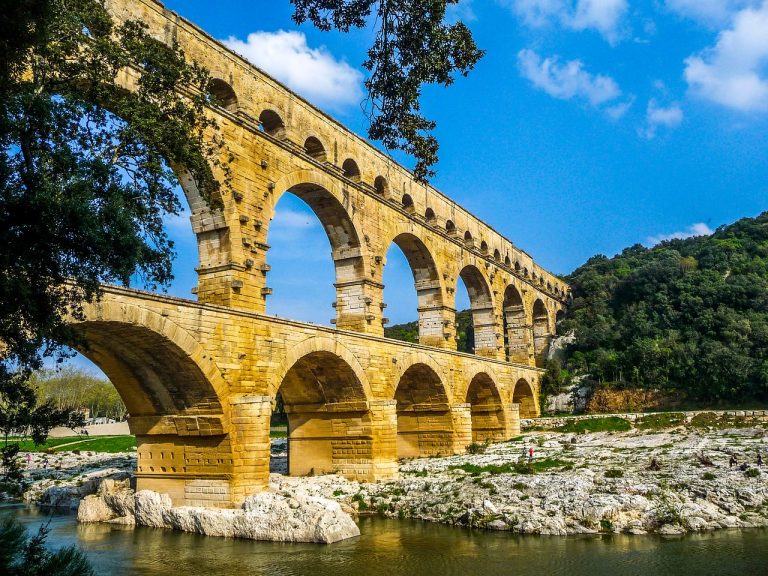 This morning you will experience the town of Uzès, a fascinating open air museum of medieval and 17th century treasures. Along the way your CB Regional Ambassador will introduce you to the town's Roman heritage and noteworthy architecture immortalized in limestone, as you visit the Romanesque tower of Fenestrelle and Duchy of Uzès, an intriguing melange of medieval, Renaissance and 17th century styles. Sample the region's signature black truffle at a gourmet truffle purveyor before exploring the UNESCO World Heritage site, the Pont du Gard aqueduct, a nearly 2,000 year old feat of Roman engineering.
Stay: Le Vieux Castillon
Meals: Breakfast, Lunch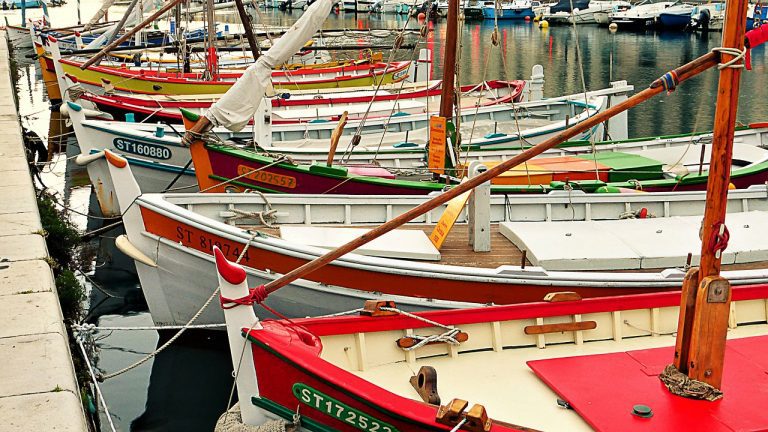 From your idyllic country retreat you will travel onward by chauffeur to the ancient city of Nîmes where vestiges of its Roman past will be brought to life by your CB Regional Ambassador. Experience the grandeur of the Arena of Nîmes, a Roman amphitheater dating back to 70 AD and admire the magnificent Maison Carrée temple, an architectural wonder built to honor the grandsons of Emperor Augustus in 2 AD. Your afternoon will be spent sampling treasures from the sea at the lagoon hideaway of an oyster farming family renowned for their cultivation of the region's coveted bivalve. This evening admire sunset across a landscape of gilded vineyards at the luxurious chateau hideaway of your dreams, the Château St. Pierre de Serjac.
Stay: Chateau St. Pierre de Serjac
Meals: Breakfast, Lunch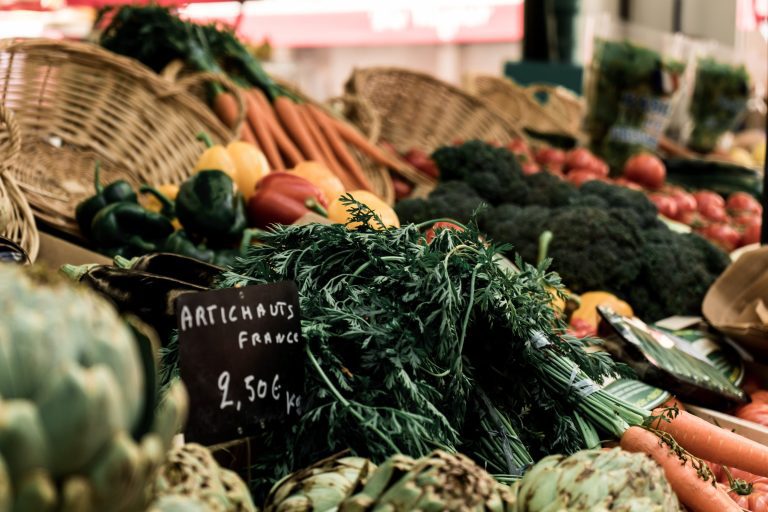 Set off for lovely Narbonne, a former Roman colony and medieval jewel box of a town, intersected by the serene Canal de la Robine. Discover the town's bustling Les Halles market brimming with a rainbow of epicurean finds, before embarking on a private walking tour its historic center. The day will next lead you to the chic seaside hamlet of Collioure, a muse for Matisse and his les Fauves contemporaries, and a mere 15 minutes from the Spanish border. Delight in a Michelin-starred* lunch celebrating the region's Catalan culinary roots, before appreciating the town's breezy coastal energy and atmospheric old town. Your afternoon will be spent exploring the historic city of Perpignan for a guided glimpse into its Roman roots and historic Catalan heritage.
*Please note this exclusive dining experience is subject to availability at time of booking.
Stay: Chateau St. Pierre de Serjac
Meals: Breakfast, Lunch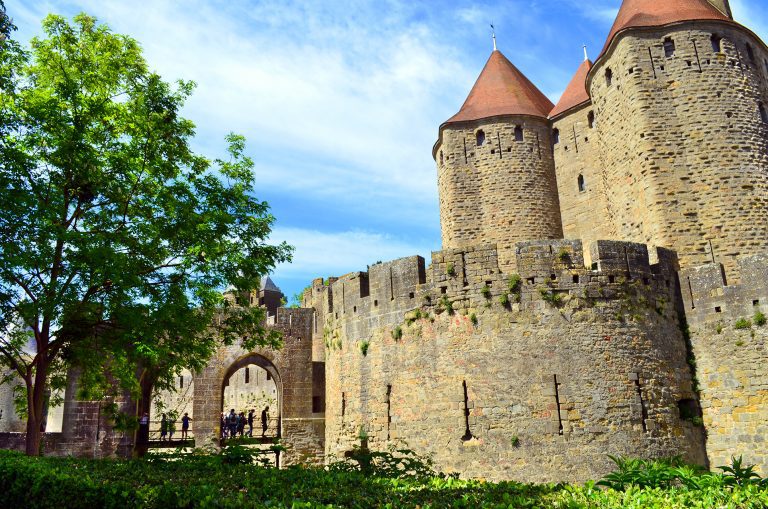 Discover the UNESCO designated Cité de Carcassonne, a fortified hilltop city and former Roman settlement dating back to the 6th century BC that would become a treasure of the medieval period. Your CB Regional Ambassador will help you step back in time during a guided visit of Carcassonne's 13th century castle and stroll along its ramparts offering stunning views of the countryside. Uncover the fine wines of the Corbières Boutenac AOC appellation at a family owned winery known for their old vine Carignan "Cru" vintages, before savoring wine country inspired dishes within the unique setting of a 1,000 year old abbey.
Stay: Chateau St. Pierre de Serjac
Meals: Breakfast, Lunch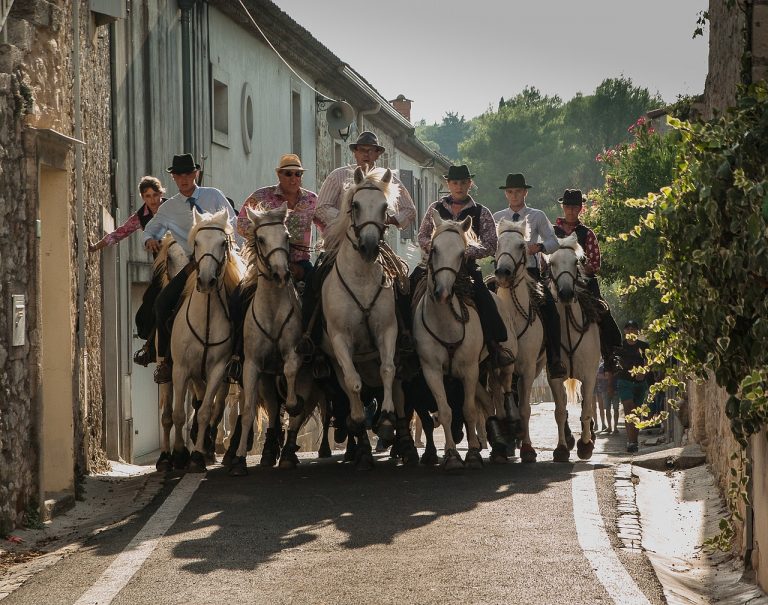 Today you will encounter a rare treasure of Southern France while touring one of the most intriguing corners of the Camargue. Spend time appreciating the medieval walled town of Aigues-Mortes, know for its curious red etangs (saltwater lagoons), historic ties to the Crusades, and magnificently preserved 13th century fortified architecture. From the majestic wetlands of the Camargue, you will next experience the ancient Roman city of Arles. Savor local flavors at a quaint brasserie before discovering the city's Roman Baths and impressive Amphitheater built in 90 AD. Your guided visit will continue as you follow in the footsteps of Van Gogh to places immortalized by the artist, such as the scenic Place du Forum, which inspired his masterpiece "Café Terrace at Night." This evening you will arrive to stately five-star estate in the heart of Provence, Villa Baulieu.
Stay: Villa Baulieu
Meals: Breakfast, Lunch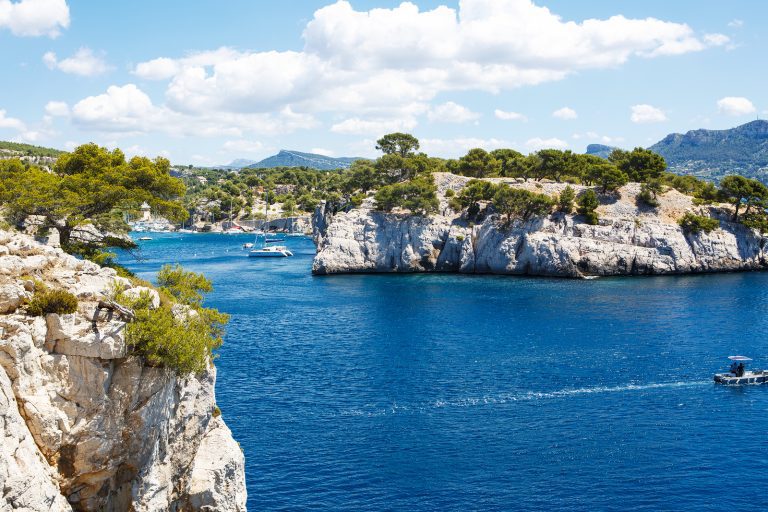 Set off for the stunning waterfront of a medieval fishing village known for its distinctly local feel, where your CB Regional Ambassador will help you explore the town's fabled Marché, a cornucopia of seasonal produce stalls and purveyors of epicurean delights, from local cheeses and charcuterie to fresh fish and seafood. An exclusive wine estate visit awaits in the hillside vineyards of the Bandol AOC wine appellation, during which you'll taste lush red vintages produced from the region's signature Mourvèdre grape. Journey to the quaint seaside village of Cassis for lunch and a scenic boat voyage along the coast to admire its breathtaking calanques and stark limestone cliffs rising dramatically from the sea.
Stay: Villa Baulieu
Meals: Breakfast, Lunch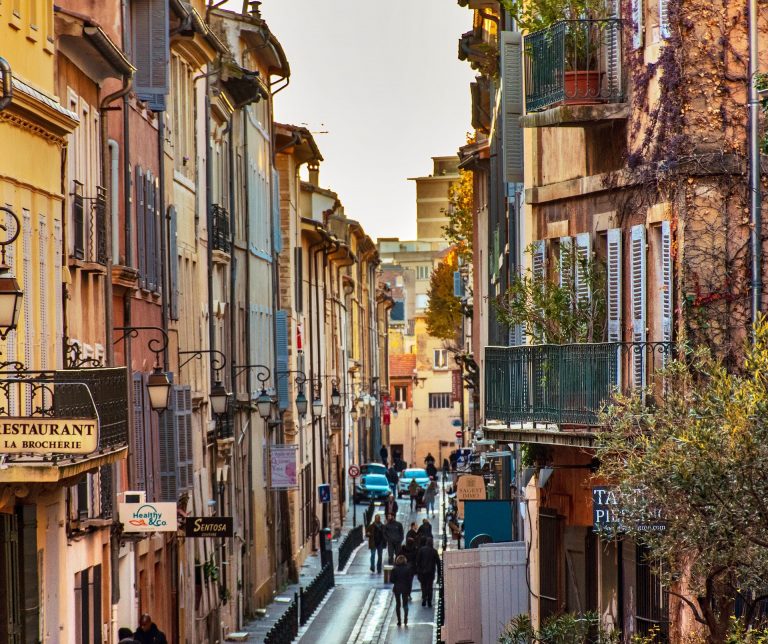 Experience a slice of daily Provençal life in lovely Aix-en-Provence, with free time to explore its romantic Old Town of picture perfect squares like Place de l'Hotel de Ville and Place Richelme, where a daily farmers market bustles with a bounty of regional delicacies from buttery olives and local honey to lavender goods and savory cheeses. Stroll along the marvelous Cours Mirabeau, and admire the noble architecture of the Mazarin district. The day will lead you to the verdant Var department of Provence for a Michelin-starred* ode to the gorgeous seasonal produce of the region, before savoring aromatic Extra Virgin Olive Oils while visiting a boutique family owned mill. Spend time discovering the medieval fortified village of Seillans, one of the most beautiful villages of France, before arriving to your enchanting five-star stay in the green heart of the Côte d'Azur, La Bastide Saint-Antoine.
*Please note this exclusive dining experience is subject to availability at time of booking.
Stay: La Bastide Saint-Antoine
Meals: Breakfast, Lunch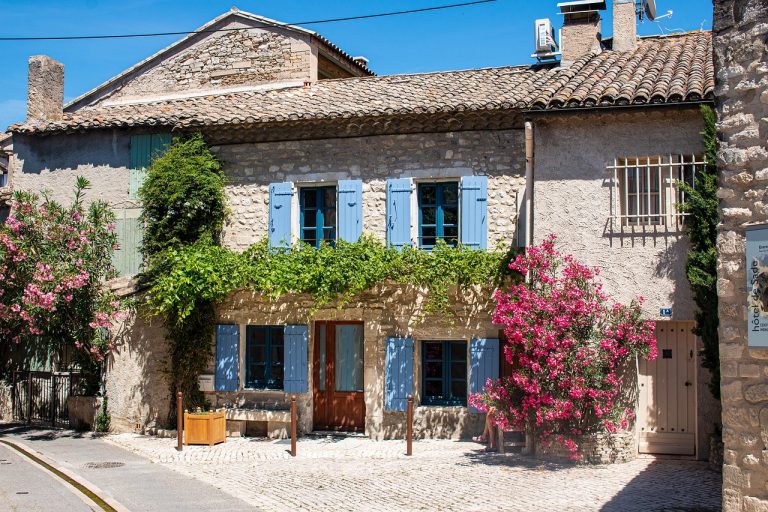 Begin the day in the medieval village of Mougins, a bastion of culture along the Côte d'Azur art trail. Take time to explore the narrow, serpentine streets of this vibrant Riviera town beloved for its colorful art galleries and absorbing beauty, where most notably Pablo Picasso would spend his final years painting. The day will continue with a special visit to the legendary flower fields of Grasse, before enjoying the sensory ritual of having your own custom fragrance expertly blended in the atelier of a premier perfumer. Following free time to fall in love with the charming Old Town of Grasse, the evening will be crowned with a Michelin starred dining experience created by Chef and Owner, Jacques Chibois, at your hotel's acclaimed restaurant.
Stay: La Bastide Saint-Antoine
Meals: Breakfast, Dinner
Be welcomed by your CB Regional Ambassador in the sparkling French Riviera town of Antibes and set off to experience its lovely covered market, the Marché Provençal, brimming with fresh produce and fine gourmet goods. Sample the signature french cheeses of a gourmet fromagerie within a very unique setting before appreciating the scenic Old Town of Antibes, including the elegant Place Nationale and seaside Promenade Amiral de Grasse. Be inspired by a visit to the radiant Chapelle du Rosaire de Vence, a stunning glimpse into the artistic genius of Matisse. Discover the hilltop treasure that is historic Saint-Paul-de-Vence and enjoy a lunch of traditional Provençal cuisine at a sophisticated spot once frequented by iconic artists such as Picasso and Matisse.
Stay: La Bastide Saint-Antoine
Meals: Breakfast, Lunch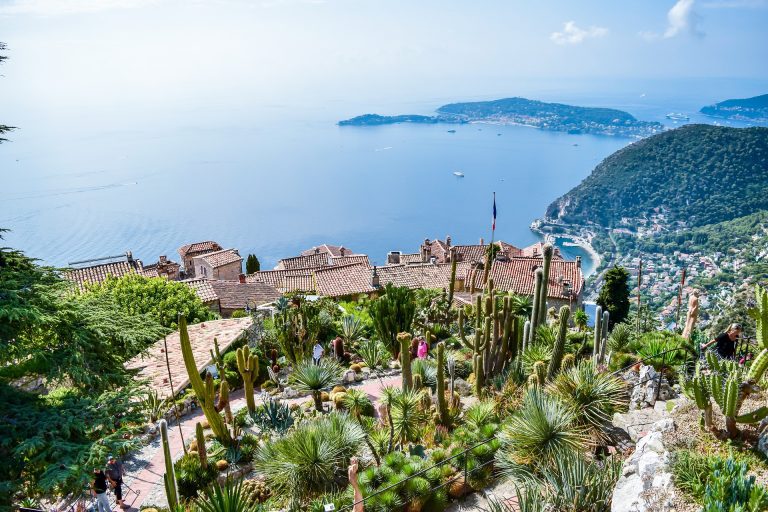 Your journey along the sparkling French Riviera will continue in the jeweled toned heart of Vieux Nice for a taste of typical Nicois life. During your guided visit you'll admire the Old Town's Baroque architecture, colorful Marche aux Fleurs Cours Saleya, and glorious squares like the Place Massena, before walking along the waterfront Promenade des Anglais. Enjoy a seaside lunch in a glamorous former fishing village and spend the afternoon visiting the fanciful gardens of Villa Ephrussi de Rothschild on the promontory of Cap Ferrat.
Stay: La Bastide Saint-Antoine
Meals: Breakfast, Lunch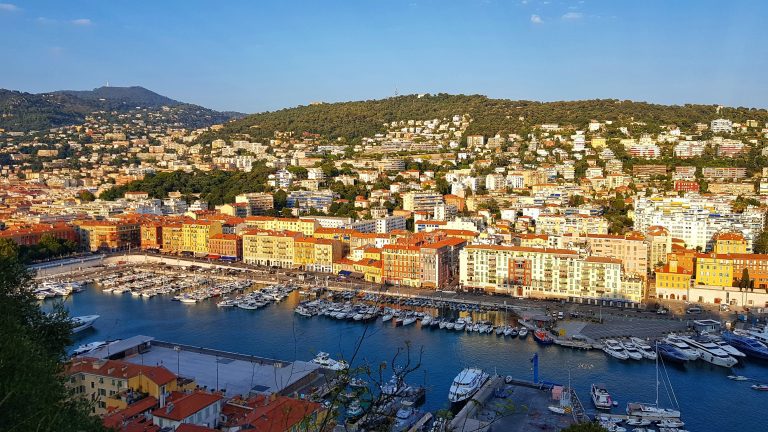 Bid adieu to the French Riviera as you are transported by chauffeur to either Nice Cote d'Azur Airport or Gare de Nice Ville Train Station for departure.
The price of this Crafted Encounter begins at $17,490/per person*, based on double occupancy and a travel party of two.
Groups of four or more are eligible for our small group preferred pricing, and will enjoy 25% off the total trip price.
*The price of your Crafted Encounter will be determined by your travel party size and requested dates. This Encounter is also available for solo travelers at an additional cost.
A seamless travel experience from arrival to departure
Firsthand local knowledge & insights by our expert team
24/7 support during your Encounter
Chauffeured, private transportation for touring & transfers
Private touring with our professionally licensed & English speaking Regional Ambassadors
Stays at five & four-star boutique luxury accommodations
Engaging activities led by our family of cultural experts
Signature experiences with insider access
All tickets/entrance fees associated with touring
Organized dining experiences celebrating regional cuisine
Traveler Welcome Package
Taxes & base gratuities
International or regional airfare
Airport taxes and charges, airport parking or excess baggage charges
Expenses for activities/excursions not included or identified in the Encounter itinerary
Transportation expenses incurred during free time
A-la-carte food orders, alcoholic beverages or wines outside of pre-arranged menus during organized meals
Any meals or beverages during free time
Personal expenditures and personal spending money
Hotel incidentals including room service, laundry services and hotel bar tabs
Hotel room upgrade requests and/or fees/supplements incurred from any room changes
Travel insurance including health, accidents, lost baggage and trip cancellation
Passport and Visa expenses
All other items that are not mentioned or included in your Encounter itinerary
Once you submit your Booking Request, our team will get to work confirming whether your preferred travel dates are available. Within 72 hours of receiving your Booking Request, we will provide you with a quoted trip price for your preferred dates and travel party size, along with booking instructions that will include steps on how to submit your required trip deposit.
Why is my quoted trip price different than the published starting price per person?
While our Crafted Encounters are pre-designed and ready to book travel experiences, there are important factors that may impact the quoted trip price, namely hotel availability, number of travelers in your party, and whether you are requesting to travel during high or low season in a specific region or during a national holiday/special event.
What happens if my requested travel dates are not available?
Should your requested travel dates not be available, or if they happen to encompass a national holiday or special event that will significantly impact your quoted trip price, we will certainly let you know and work with you to identify alternate travel dates.
April
May
June
July
August
September
This Crafted Encounter includes a chauffeured private transfer from Nice Cote d'Azur Airport or Gare de Nice Ville Train Station upon arrival, and a chauffeured private transfer to Nice Cote d'Azur Airport or Gare de Nice Ville Train Station for departure.
Private transfers to and from alternate locations not included as part of this Crafted Encounter, such as a residence, hotel, car rental office, etc., can be requested at an additional cost.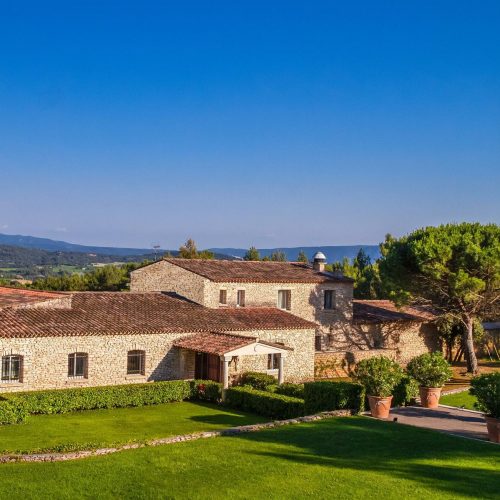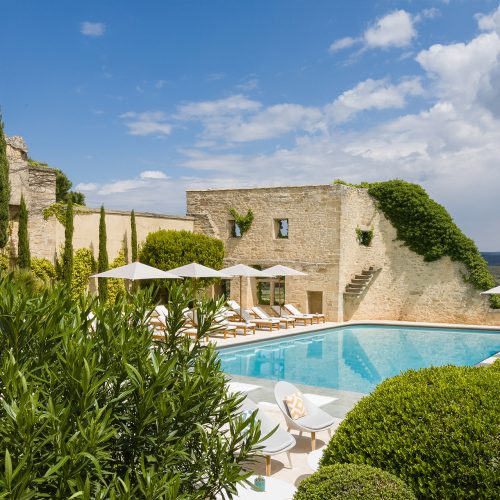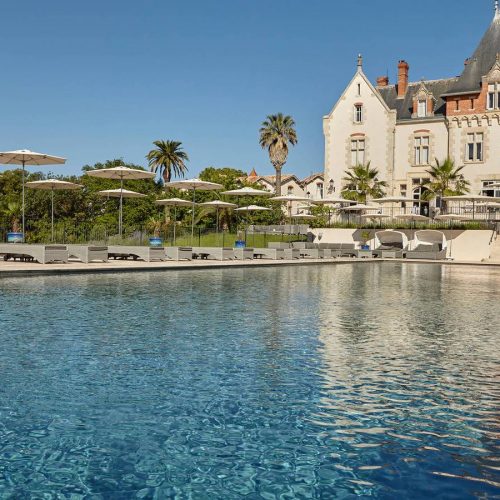 Chateau St. Pierre de Serjac
"CountryBred went above and beyond. From the moment we stepped out of the plane and met our driver, we knew we were in for a treat. Every single detail was accounted for and taken care of, leaving my husband and I to just sit back and relax. Each experience and hotel, every single meal, driver, tour guide, exceeded any sort of expectation we had. On our last day, my husband said "I don't think I ever want to travel any other way. CountryBred is the only way to go". I second that!"

"Well planned and very fun agenda scheduled by CountryBred. The local drivers and guides were very knowledgeable, excellent, punctual, fun to be with and gave us an understanding of the places that we visited far above what we would have learned on our own."

"We have traveled with CountryBred three years in row. Each experience has been well thought out and has exceeded our expectations. They knows us and customize our trips with us. The team in Europe has been phenomenal each year; their ability to add the local flavor is beyond any group we have worked with before. Attention to detail is beyond compare. We will travel with CountryBred again; it's easy."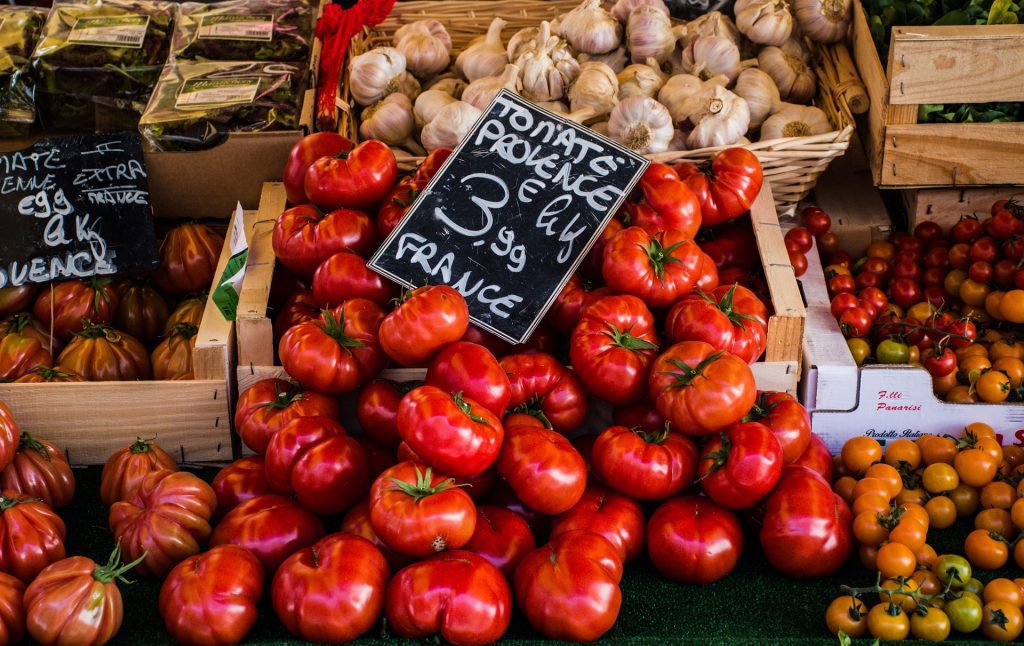 Journey to the iconic culinary capitals of France on this flavorsome feast for the senses, from Provence and Lyon to Paris and Bordeaux.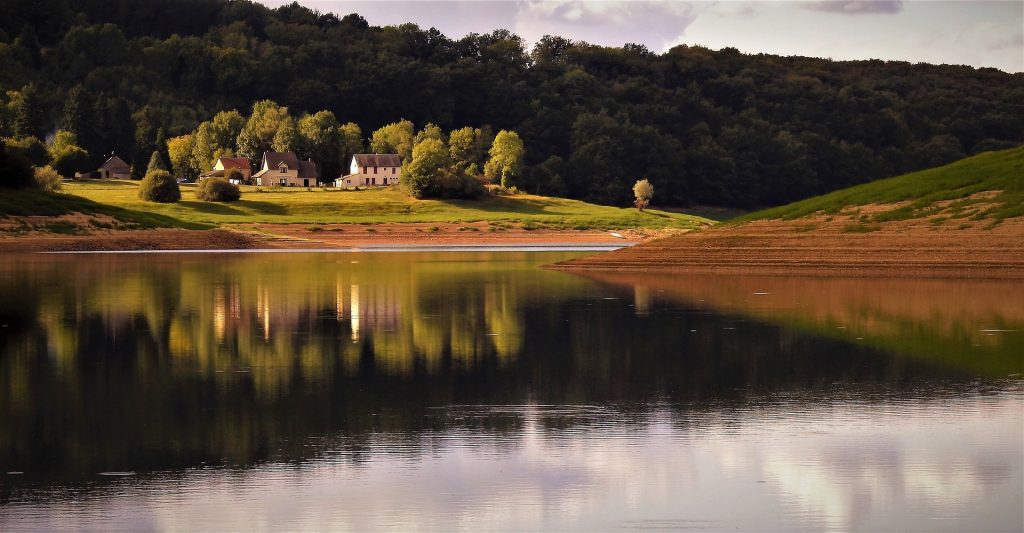 Chartered Burgundy by Barge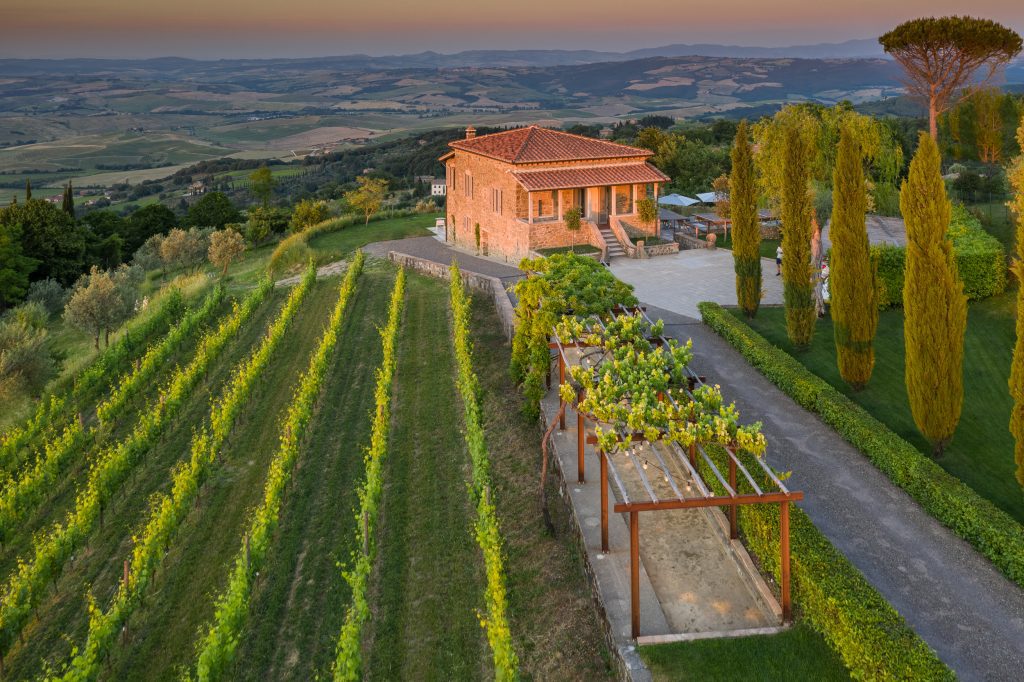 Celebrate the fine flavors and majestic beauty of Tuscany's enchanting Val d'Orcia from your sumptuous private villa escape.
Interested in a 100% tailor-made experience?
Perfectly handcrafted just for you. Our Couture Encounters are artfully designed start to finish according to your cultural interests, preferred travel pace, and ideal length.