Celebrate the fine flavors and majestic beauty of Tuscany's enchanting Val d'Orcia from your sumptuous private villa escape. Delve into the illustrious viticulture and medieval heritage of the valley, and feel the region's fabled allure come to life as you luxuriate with leisurely days spent sipping ruby vintages and admiring sun-drenched vistas from Montalcino and Montepulciano to Siena.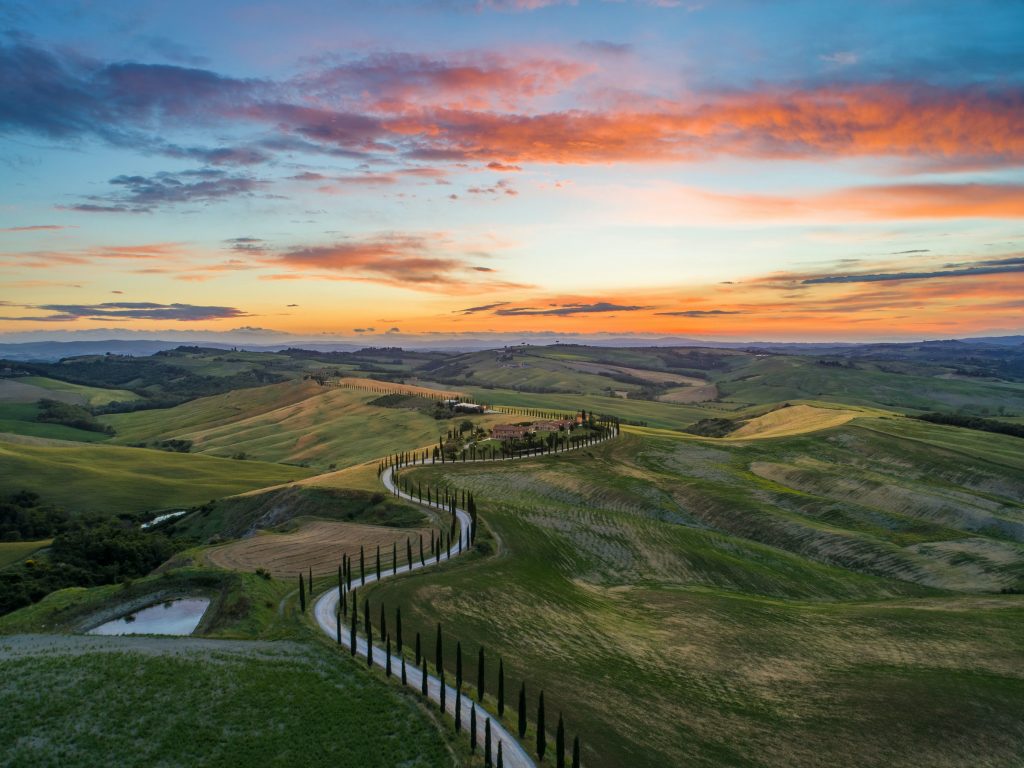 6 to 8 Guests / 4 Bedrooms / 4 Bathrooms
Serenely located on a panoramic bluff overlooking the hilltowns of the Val d'Orcia, the villa originally dates back to the 17th century, and has been lovingly restored by its owners into a sumptuous Tuscan retreat where key historic details have been preserved and contemporary touches have been used to create the ultimate sophisticated stay. Nestled on a five-acre property complete with idyllic vineyards and an olive orchard, the villa is an ideal place from which to appreciate the majestic changing light that caresses the landcapes of the Val d'Orcia. Featuring a state-of-the-art in floor heating and cooling system, four spacious guest suites with modern private bathrooms, a gourmet "chef's kitchen", and private cantina and wine cellar, the splendid interiors are matched by exquisite exterior spaces, including a solar-heated swimming pool, bocce ball court, outdoor dining area, barbeque, wood burning pizza oven, and fire pit. A completely private sanctuary of calm, the villa is also conveniently located within walking distance to one of the region's most historic wine towns, perfect for accessing the town's shops, fine restaurants and antique charms at your leisure.
Arrive to Florence Peretola Airport or Santa Maria Novella Train Station where you will be welcomed by your CB Regional Ambassador and set off by private chauffeur for your sumptuous villa stay in the magical Val d'Orcia. Following arrival, you'll be introduced to your Tuscan home away from home by the villa's Property Manager, who will help you settle in for the day. This evening you'll toast to your sojourn through the Val d'Orcia with a gourmet four-course dinner and wine pairing prepared exclusively for you by private chef in the comfort of the villa.
MEALS: Dinner
Following a delectable breakfast at the villa, set off to experience the winemaking heritage of one of the region's most esteemed estates. During your exclusive visit you will tour the vineyards while learning about the unique terroir and microclimate of the Montalcino appellation, and experience the cellars where the estate's fine wines are aged, before delighting in a seated, six-flight tasting including an exquisite Brunello di Montalcino, accompanied by artisan cheeses and salumi. From the vine to the table, you will next savor a gastronomic lunch of contemporary Tuscan fare at one of the finest gourmet destinations in Montalcino. The afternoon will lead you to the beautiful Abbazia Sant'Antimo, a Benedictine monastery originating from the 9th century, where your CB Regional Ambassador will introduce you to the abbey's fascinating history connected to the Holy Roman Emperor Charlemagne and its bucolic countryside setting. This evening you will savor a relaxing dinner hosted in the privacy of your villa.
MEALS: Breakfast, Lunch, Dinner
Today you can look forward to a leisurely breakfast and free morning to revel in the beauty of your villa surroundings, take a swim and most importantly, indulge in some much deserved relaxation. Lunch at the villa will be a casual meal of country-inspired cuisine, offering plenty of time to appreciate your meal and the Tuscan sun. In the afternoon your chauffeur will transport you to the respelendent gardens of Villa La Foce, a treasure of Renaissance architecture and garden grandeur. Embark on a private visit of La Foce's magnificent gardens designed for Iris Origo by English architect Cecil Pinsent, renowned the world over for their beautiful blend of Italian and English styles, and sublime contrast between the natural Val d'Orcia landscape and 20th century architecture. From La Foce you will travel to the scenic village of Pienza for free time to explore its UNESCO designated center offering sweeping views over the Val d'Orcia landscape. Dinner will be a meal of sophisticated Tuscan creations at a charming family-owned ristorante nestled in a medieval hilltop village.
MEALS: Breakfast, Lunch, Dinner
Following breakfast at the villa, set off for a day exploring the sweeping landscapes of the Crete Senesi. Discover regional cheese making traditions while tasting farm fresh Toscano cheeses at an artisan creamery, before traveling to the stunning town of Siena. Led by your CB Regional Ambassador, embark on a private exploration of Siena's historic core to experience such wonders as its iconic medieval square, the Piazza del Campo, punctuated by the 13th century Palazzo Pubblico and its striking Torre del Mangia. Be welcomed into an invite only contrada neighborhood to learn about their storied participation in Siena's annual Palio, and savor a lunch of authentic Sienese cuisine at a delightful osteria in the heart of the city. In the afternoon you'll appreciate a scenic drive through the undulating golden hills of the Crete Senesi, before discovering one of the region's most picturesque, fortified villages with the help of your Ambassador. Tonight a relaxing dinner awaits you at the villa.
MEALS: Breakfast, Lunch, Dinner
Today enjoy free time to savor breakfast and lunch at the villa, and make full use of the property's plush amenties, before being transported by chauffeur to the fabled vineyards of Montalcino in the afternoon. Be welcomed to the stunning wine estate of an esteemed producer renowned for their biodynamic winemaking practices, exceptional vintages, and idyllic wine country setting. Delight in a private vineyard walk followed by a unique cellar tour that will culminate with a very special barrel tasting of a signature estate wine. Your exclusive winery experience will be crowned with a multi-course gastronomic ode to the wines of the estate, prepared privately for you by a noted Michelin-starred chef.
MEALS: Breakfast, Lunch, Dinner
After this morning's breakfast, your chauffeur will transport you to the vineyards of Montepulciano wine country for a truly exceptional culinary experience. Arrive to the estate of one of the region's most influential producers of Vino Nobile di Montepulciano, where you will roll up your sleeves for a private, chef-led cooking class of traditional Tuscan cuisine using locally sourced, seasonal ingredients. From the kitchen to the vines, you'll next embark on a guided visit of the winery and its historic aging cellars, before delighting in a gourmet lunch paired with the winemaker's stellar wines at the lovely estate restaurant. This afternoon enjoy free time to explore the historic heart of fabled wine town Montepulciano, with its quaint wine taverns and gourmet shops. Tonight you will celebrate your delicious time in the Val d'Orcia with a four-course feast and wine pairing, prepared by private chef and hosted in the villa.
MEALS: Breakfast, Lunch, Dinner
Wake to one more bountiful breakfast before meeting with your villa's Property Manager to complete check-out. Be greeted by your CB Regional Ambassador and depart by private chauffeur for either Florence Peretola Airport or Santa Maria Novella Train Station, and the end of your Encounter.
MEALS: Breakfast
Pricing for this CountryHouse Encounter begins at:
$7,500/per person*, based on double occupancy and a travel party of 6
$6,500/per person*, based on double occupancy and a travel party of 8
*The price of your CountryHouse Encounter will be determined by your travel party size, requested dates, and any additions or overages as related to daily incidentals, organized meals & snacks, and/or scheduled chauffeured transportation.
A seamless travel experience from arrival to departure
24/7 support during your CountryHouse Encounter & the dedicated local assistance of a CountryBred Regional Ambassador
Chauffeured, private transportation for arrival & departure transfers & all touring activities, as indicated in the itinerary
Daily private chauffeur service, as indicated in the itinerary
Private touring with our professionally licensed & English speaking Regional Ambassador, as indicated in the itinerary
A curated selection of signature local experiences & engaging expert-led activities, exclusively developed to showcase the culture and cuisine of your home away from home
All entrance fees, required reservations & tickets associated with touring during your CountryHouse Encounter
In-residence dining highlighting seasonal ingredients and regional flavors, including daily breakfast & one in-house meal per day
Organized dining experiences outside of residence, as indicated in your itinerary
Daily assortment of snacks and refreshments, including wine, beer, soft drinks, water, coffee & tea
Daily housekeeping service with midweek changing of linens & towels
Laundry service at one load per person, is included during your stay
All electricity, water & gas
Unlimited internet access
Traveler Welcome Package
Taxes & base gratuities for the staff of the residence, private chauffeur & Regional Ambassador
International or regional airfare
Airport taxes and charges, airport parking or excess baggage charges
Expenses for activities/excursions not included or identified in the Encounter itinerary
Transportation expenses incurred during free time
A-la-carte food orders, alcoholic beverages or wines outside of pre-arranged menus during organized meals
Any meals or beverages during free time, not indicated in the Encounter Itinerary
Personal expenditures and personal spending money
In residence incidentals not indicated in the Encounter Itinerary
Travel insurance including health, accidents, lost baggage and trip cancellation
Passport and Visa expenses
All other items that are not mentioned or included in your Encounter itinerary
Once you submit your Booking Request, our team will get to work confirming whether your preferred travel dates are available. Within 72 hours of receiving your Booking Request, we will provide you with a quoted trip price for your preferred dates and travel party size, along with booking instructions that will include steps on how to submit your required trip deposit.
WHAT IS THE MINIMUM & MAXIMUM OCCUPANCY FOR THE PROPERTY FEATURED IN THIS COUNTRYHOUSE ENCOUNTER?
The property featured in this CountryHouse Encounter is available for exclusive rental only. The property rental requires a minimum occupancy of 6 guests, and can accommodate a maximum of 8 guests.
Why is my quoted trip price different than the published starting price per person?
While our CountryHouse Encounters are pre-designed and ready to book travel experiences, there are important factors that may impact the quoted trip price, namely hotel availability, number of travelers in your party, and whether you are requesting to travel during high or low season in a specific region or during a national holiday/special event.
What happens if my requested travel dates are not available?
Should your requested travel dates not be available, or if they happen to encompass a national holiday or special event that will significantly impact your quoted trip price, we will certainly let you know and work with you to identify alternate travel dates.
May
June
July
August
September
November
December
This CountryHouse Encounter includes a chauffeured private transfer from Florence Peretola Airport or Florence Santa Maria Novella Station Train Station upon arrival, and a chauffeured private transfer to Florence Peretola Airport or Florence Santa Maria Novella Station Train Station for departure.
Private transfers to and from alternate locations not included as part of this CountryHouse Encounter, such as a residence, hotel, car rental office, etc., can be requested at an additional cost.
Upon arrival, you will be welcomed by your CountryBred Regional Ambassador who will introduce you to your CountryHouse, be available to answer any questions you may have, and ensure that you are able to settle into your accommodation with ease.
Prior to departure, your CountryBred Regional Ambassador will facilitate a final walk through of your accommodation, and go over any charges or incidental charges you may have incurred during your stay, which are not included as part of your CountryHouse Encounter.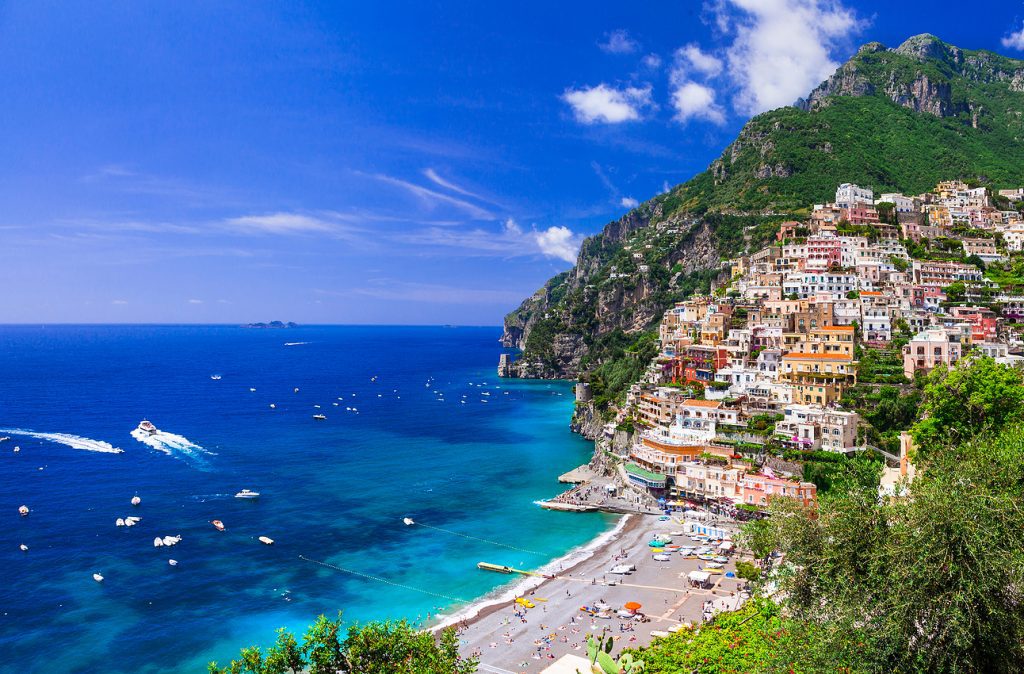 Chartered Amalfi Coast By Sea
Let the siren song of the Amalfi Coast lull you into the sweetest of dreams as you set sail for an exclusive voyage along the Costiera aboard your luxurious private yacht.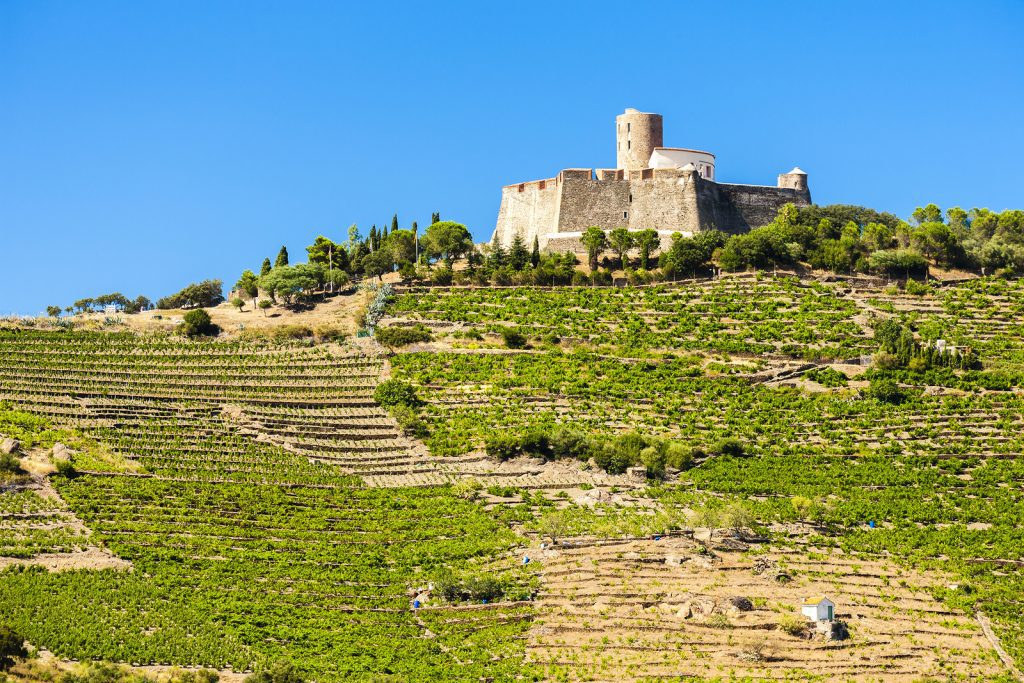 Experience the Mediterranean allure of Southern France as you journey from the Luberon's winsome villages and sunkissed fields of Provençal lavender to the medieval hilltop towns of Provence Verte.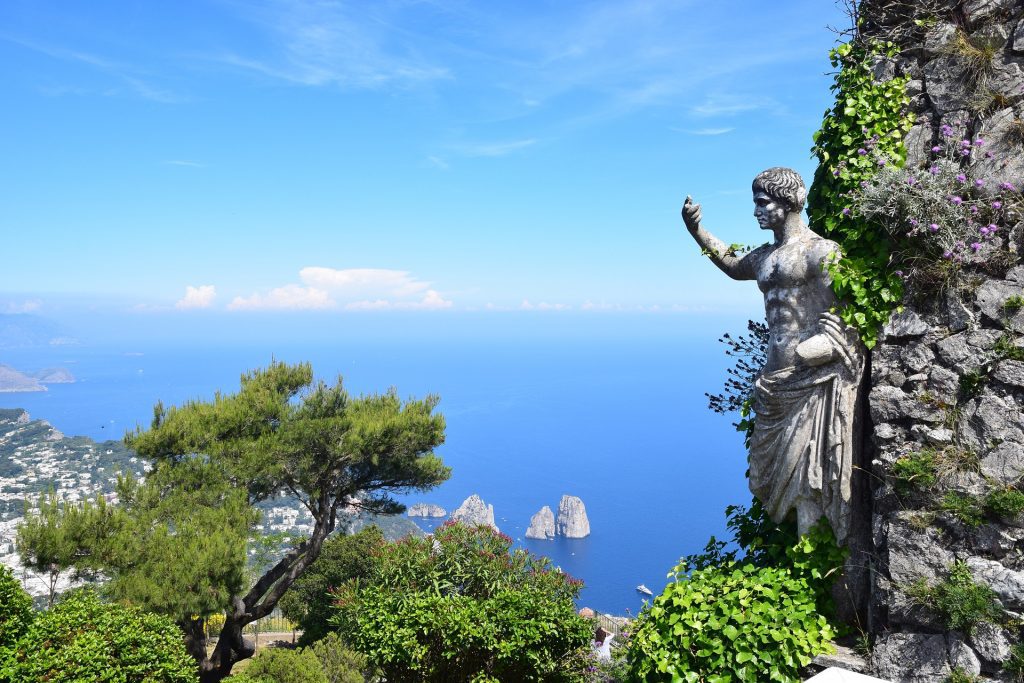 Let Italy's southern Mediterranean enthrall your senses as you experience the intoxicating allure of the Amalfi Coast, from the timeless wonders of the Sorrentine Peninsula to the enchanting treasures of the Phlegraean islands.


"This trip was beyond all expectations. The Countrybred team was able to create a life-long memory in their selections of locations and experiences as this was our first trip to Italy. So remarkable was this trip, we started planning our next trip on the way home on the plane! "


"CountryBred went above and beyond. From the moment we stepped out of the plane and met our driver, we knew we were in for a treat. Every single detail was accounted for and taken care of, leaving my husband and I to just sit back and relax."


"The CountryBred team always finds at least one experience we would never have thought of to excite and educate us. We've traveled with them for several trips and look forward to many more."
Interested in a 100% tailor-made experience?
Perfectly handcrafted just for you. Our Couture Encounters are artfully designed start to finish according to your cultural interests, preferred travel pace, and ideal length.