Ancient, rugged and breathtaking, Greece is a cerulean celebration of human history and natural beauty, from seaside towns suspended in time and farm forward feasts to inspiring vestiges from the past and the warmth of heartfelt hospitality. Ready to experience Greece like never before? We're here to inspire your next getaway, awaken your inner Hellenes, and capture the nuances that will make for your most unforgettable experience through the Hellenic Republic.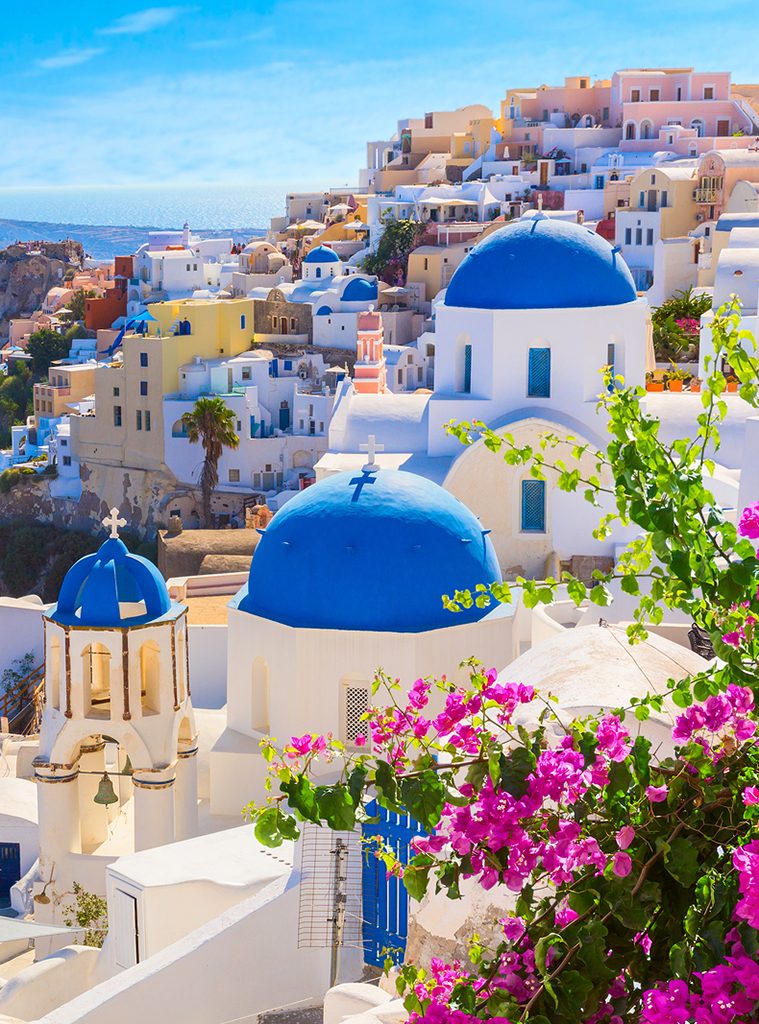 Best Time of Year to Visit
Predominantly Mediterranean
Unspoiled, Blue Flag beaches of Crete
Lapis blue waters of Santorini's caldera
Greek Archipelago of over 6,000 Aegean & Ionian islands
Vestiges of the ancient Minoan & Cycladic civilizations
Organic treasures of the Peloponnese, from Extra Virgin Olive Oil to honey
Farm to fork influenced cuisine
Boutique wine appellations crafting Assyrtiko & Agiorgitiko wines
A celebration of the earth and sea, Greece's table abounds with delights made possible by nature's generosity and human ingenuity. From Nemea Wine Country and the rugged vineyards of Santorini to the ancient bread basket of the Peloponnese and Crete, the flavors of Greece are a delectable crossroads of civilization further enriched by millenia of artisan and agricultural know-how.
"History is Philosophy teaching by examples."
– Θουκυδίδης (Thucydides)
Puglia
Basilicata
Campania & the Amalfi Coast
Sicily
Discover Our Ready to Book Collection
Scroll through to see all of our ready-to-book Encounters to this destination.
Interested in a 100% tailor-made experience?
Perfectly handcrafted just for you. Our Couture Encounters are artfully designed start to finish according to your cultural interests, preferred travel pace, and ideal length.