Journey to the captivating island of Crete, caressed by secluded coastal splendors and enriched with an enticing culinary heritage of Greek legend. Delve into the ancient winemaking heritage of Peza and the Archanes Wine Route, before savoring the healthful benefits of the Cretan diet with a cooking class amongst an idyllic countryside setting. Uncover vestiges of the ancient Minoan civilization in Knossos and discover the island's intriguing cultural blend of Venetian and Turkish influences in seaside Rethymno, all while luxuriating along the pristine beaches of enchanting Mirabello Bay.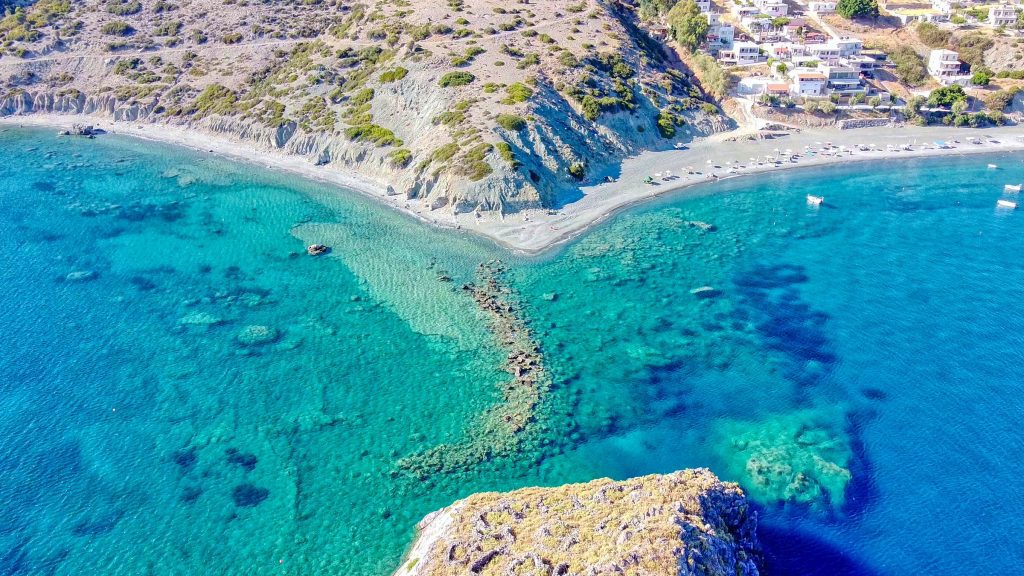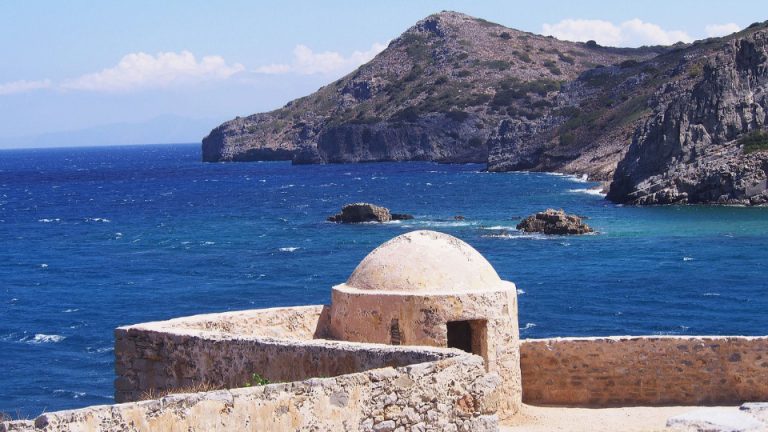 Begin your voyage through captivating Crete with arrival to Heraklion Airport. Your private chauffeur will be waiting to whisk you away to your sanctuary of seaside bliss, one of the island's most sumptuous five-star stays. Savor a warm welcome to Crete with gastronomic creations inspired by classic Cretan cuisine at your hotel's fine dining, seaview restaurant.
Stay: Elounda Mare Hotel
Meals: Dinner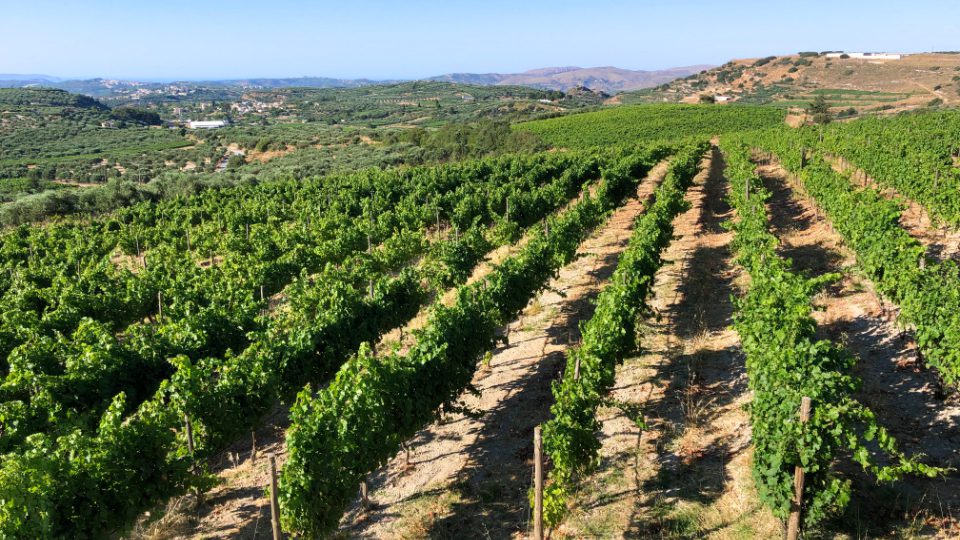 Today will be an immersion into the ancient winemaking heritage of Crete. Begin your viticultural voyage in the stunning wine region of Peza for a private walk through the vineyards followed by a tasting flight featuring native varietals like Kotsifali at the estate of an esteemed family of winemakers, awarded for their organic vintages and sustainable approach to winemaking. Next, be transported to an organic farmstead dedicated to the cultivation of heirloom Cretan produce and ancient ingredients, from fruits and vegetables to legumes and olives. Be introduced to an ancient pillar of the healthy Cretan diet, olive oil, with a private olive oil tasting experience, followed by a lunch of traditional Cretan dishes highlighting farm fresh produce. The afternoon will lead you to the Archanes Wine Route with a winemaking heritage that dates back to the Minoan civilization, for a private tasting at the winery of a vintner renowned for their exquisite Mandilari based vintages.
Stay: Elounda Mare Hotel
Meals: Breakfast, Lunch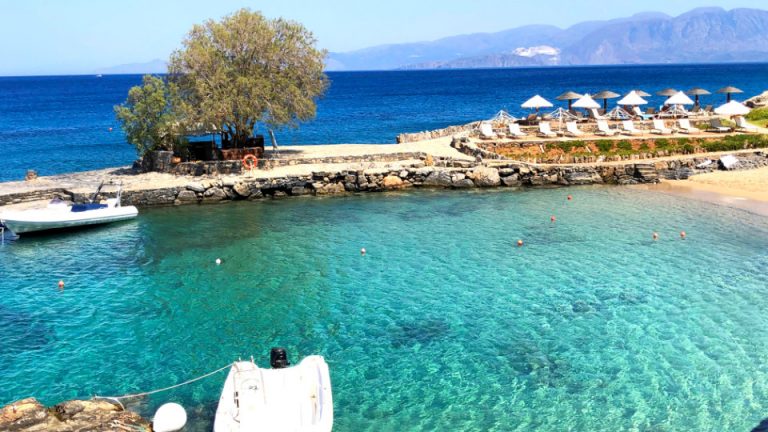 A full free day is your to be enjoyed. Luxuriate in the luminous cyan waters of your hotel's spectacular Blue Flag beach, sunbathe poolside, or lull the day away on a cloud of pure relaxation with a wellness experience at your resort's world class Six Senses Spa.
Stay: Elounda Mare Hotel
Meals: Breakfast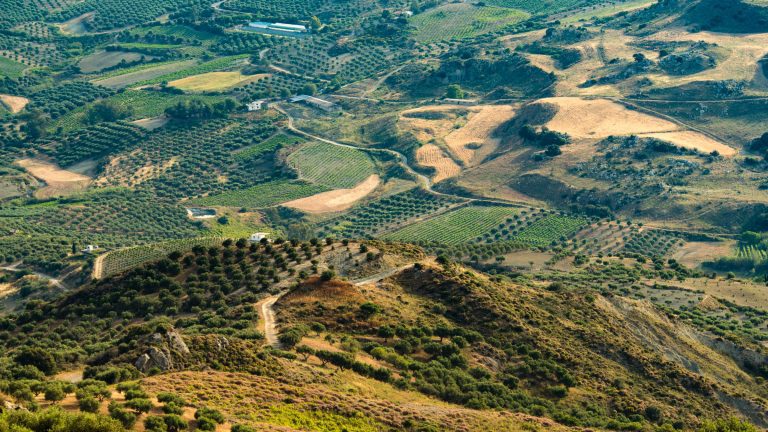 This morning be welcomed into the countryside home of a local family to uncover the sustainable ingredients and heritage recipes that have made the Cretan diet world famous for its healthful benefits. You'll forage for herbs and pick fresh fruits and vegetables from the family's idyllic garden, before rolling up your sleeves for a hands-on cooking lesson of typical Cretan recipes, followed by a lunch of your handmade creations. This afternoon you'll continue your exploration of Crete's Mediterranean flavors with a food focused walking tour of ancient Heraklion, stopping to visit unique purveyors of epicurean specialties. Along the way, appreciate some of the city's most intriguing historical sites showcasing vestiges from its Venetian era.
Stay: Elounda Mare Hotel
Meals: Breakfast, Lunch
Set off for a day of archaeological discovery in Europe's oldest city, the Bronze Age settlement of Knossos, a cultural treasure offering an incredible glimpse into the heart of the Minoan civilization. With the help of your Regional Ambassador, an expert archaeologist, you will journey back to the age of the ancient Minoans as you discover the incredible array of artifacts on display at the Heraklion Archaeological Museum, before traversing the Palace Complex site at Knossos. You will next travel to another jewel of the Minoan civilization, the romantic seaside town of Rethymno. Savor a lunch of traditional Cretan cuisine at a lovely family owned eatery, and explore the town's scenic old town peppered with architectural wonders from its Venetian and Turkish past, before embarking on a guided visit of the 16th century Venetian citadel, the Fortezza of Rethymno.
Stay: Elounda Mare Hotel
Meals: Breakfast, Lunch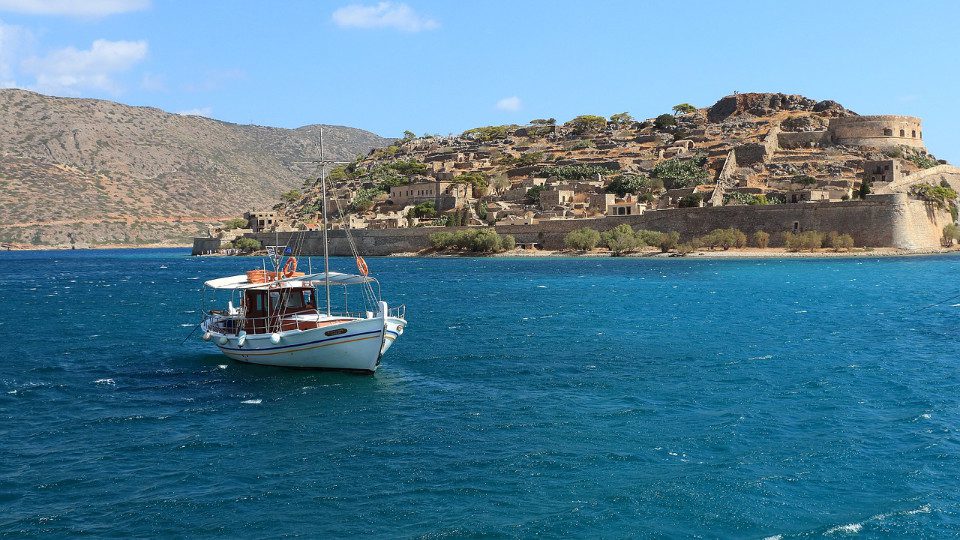 Today embark for a day of private boating along the azure waters of Crete. Along the way, your captain will help you discover the island of Spinalonga with its Venetian fortifications and hidden coves perfect for swimming. Enjoy a lunch of freshly prepared dishes while on board, before snorkeling to an ancient sunken city to witness remnants of the area's mysterious past. This afternoon you'll arrive in the sparkling coastal town of Agio Nikolaos along the Gulf of Mirabello, for free time to browse its many shops selling local wares and stroll along its scenic old town harbor. Dinner will be an ode to Mediterranean flavors at a storied restaurant with splendid views onto the town's enigmatic Lake Voulismeni.
Stay: Elounda Mare Hotel
Meals: Breakfast, Lunch, Dinner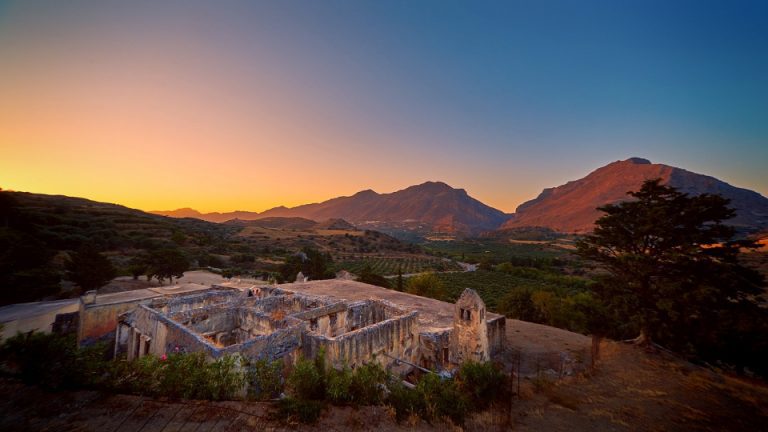 Bid farewell to your Cretan coastal retreat as you are transported by chauffeur to Heraklion Airport for departure, and the end of your Encounter.
The price of this Crafted Encounter begins at $7,950/per person*, based on double occupancy and a travel party of two.
Groups of four or more are eligible for our small group preferred pricing, and will enjoy 25% off the total trip price.
*The price of your Crafted Encounter will be determined by your travel party size and requested dates. This Encounter is also available for solo travelers at an additional cost.
A seamless travel experience from arrival to departure
Firsthand local knowledge & insights by our expert team
24/7 support during your Encounter
Chauffeured, private transportation for touring & transfers
Private touring with our professionally licensed & English speaking Regional Ambassadors
Stays at five & four-star boutique luxury accommodations
Engaging activities led by our family of cultural experts
Signature experiences with insider access
All tickets/entrance fees associated with touring
Organized dining experiences celebrating regional cuisine
Traveler Welcome Package
Taxes & base gratuities
International or regional airfare
Airport taxes and charges, airport parking or excess baggage charges
Expenses for activities/excursions not included or identified in the Encounter itinerary
Transportation expenses incurred during free time
A-la-carte food orders, alcoholic beverages or wines outside of pre-arranged menus during organized meals
Any meals or beverages during free time
Personal expenditures and personal spending money
Hotel incidentals including room service, laundry services and hotel bar tabs
Hotel room upgrade requests and/or fees/supplements incurred from any room changes
Travel insurance including health, accidents, lost baggage and trip cancellation
Passport and Visa expenses
All other items that are not mentioned or included in your Encounter itinerary
Once you submit your Booking Request, our team will get to work confirming whether your preferred travel dates are available. Within 72 hours of receiving your Booking Request, we will provide you with a quoted trip price for your preferred dates and travel party size, along with booking instructions that will include steps on how to submit your required trip deposit.
Why is my quoted trip price different than the published starting price per person?
While our Crafted Encounters are pre-designed and ready to book travel experiences, there are important factors that may impact the quoted trip price, namely hotel availability, number of travelers in your party, and whether you are requesting to travel during high or low season in a specific region or during a national holiday/special event.
What happens if my requested travel dates are not available?
Should your requested travel dates not be available, or if they happen to encompass a national holiday or special event that will significantly impact your quoted trip price, we will certainly let you know and work with you to identify alternate travel dates.
May 
June
July
August
September 
This Crafted Encounter includes a chauffeured private transfer from Heraklion Airport upon arrival, and a chauffeured private transfer to Heraklion Airport for departure.
Private transfers to and from alternate locations not included as part of this Crafted Encounter, such as a residence, hotel, car rental office, etc., can be requested at an additional cost.
"A work colleague recommended CountryBred for my milestone birthday trip and we were thrilled with our travel experience. The trip exceeded our expectations- filled with one of a kind experiences. We are already talking about our next CountryBred journey!"
"I don't know how one could ask for better experiences than we receive from CountryBred."
"If you're looking to put together that 'best trip ever' adventure to Europe for family or friends, nobody does it better than CountryBred. Carefully curated trips a specialty! "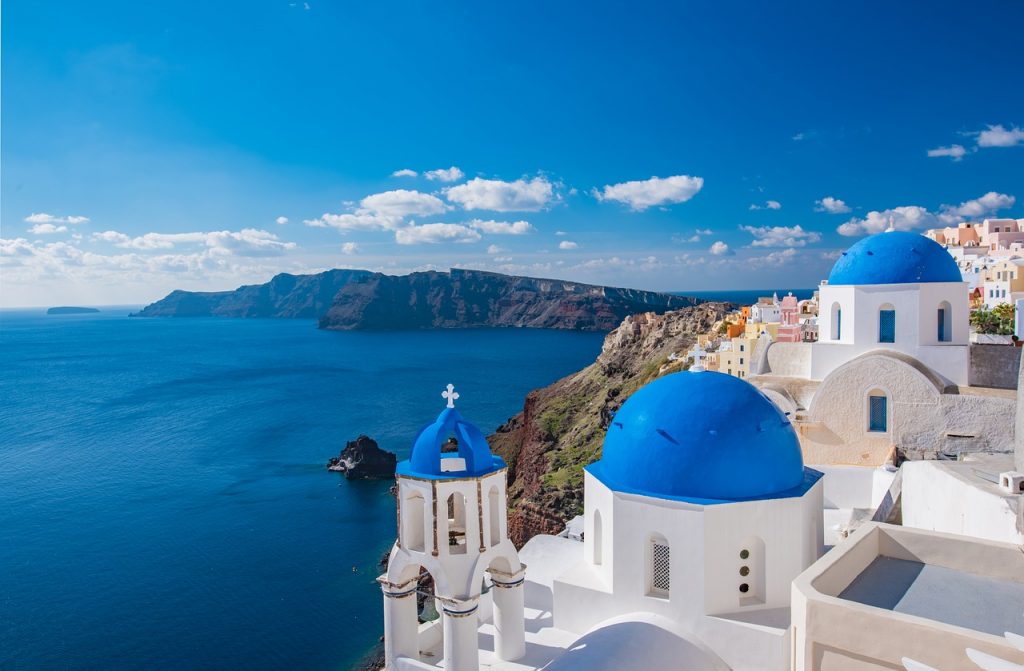 Voyage to the bewitching Cyclades Islands of Greece as you discover their Aegean allure from Santorini and Mykonos to Delos and Naxos.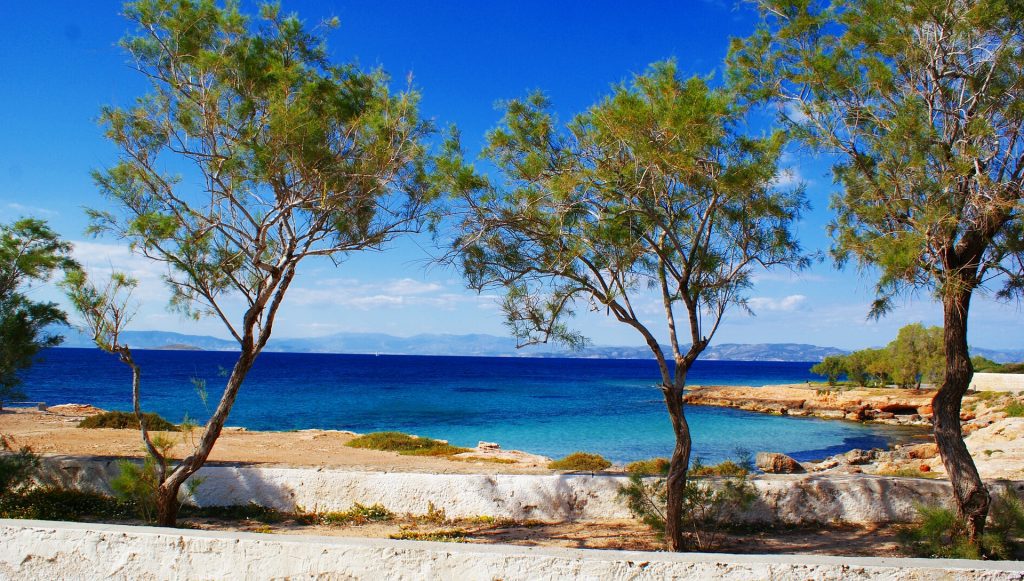 Chartered Greek Saronic Islands
Fall in love with the serenity and sophistication of the Saronic Islands as you set sail by luxury catamaran for an enchanting odyssey to some of the most unspoiled beaches, secluded coves and blissfully vintage seaside villages in all of Greece.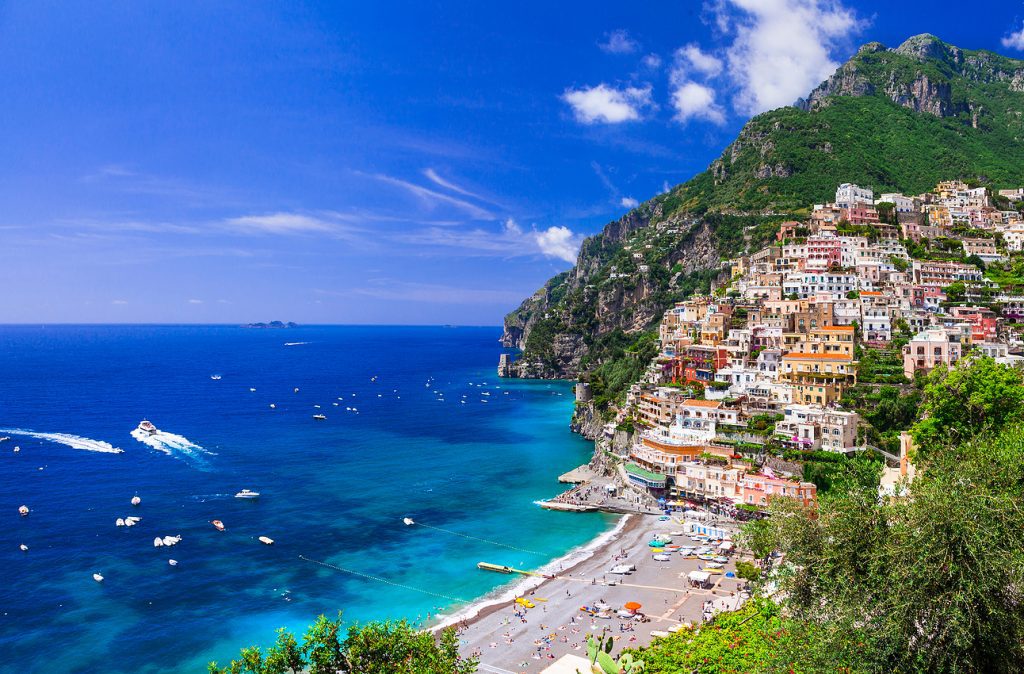 Chartered Amalfi Coast By Sea
Let the siren song of the Amalfi Coast lull you into the sweetest of dreams as you set sail for an exclusive voyage along the Costiera aboard your luxurious private yacht.
Interested in a 100% tailor-made experience?
Perfectly handcrafted just for you. Our Couture Encounters are artfully designed start to finish according to your cultural interests, preferred travel pace, and ideal length.