Encounter the Greek Cyclades
Voyage to the bewitching Cyclades Islands of Greece as you discover their Aegean allure from Santorini and Mykonos to Delos and Naxos. Boat along the sapphire waters of Santorini's spellbinding Caldera and sip crisp Assyrtiko amongst ancient vines, before venturing to cosmopolitan Mykonos to traverse the whitewashed labyrinth of Mykonos Town and taste a slice of historic Mykonian life. Appreciate the sacred archaeological island of Delos and ruggedly beautiful Rineia by private boat, and journey to the lush landscapes of Naxos to be enchanted by its Cycladic charms.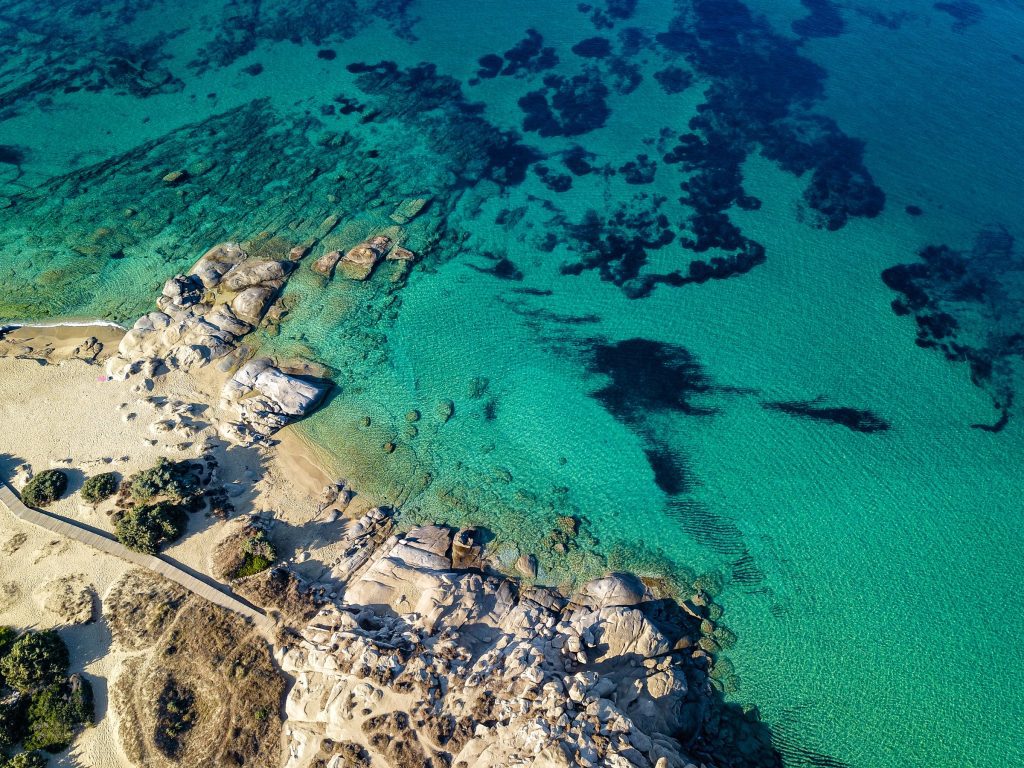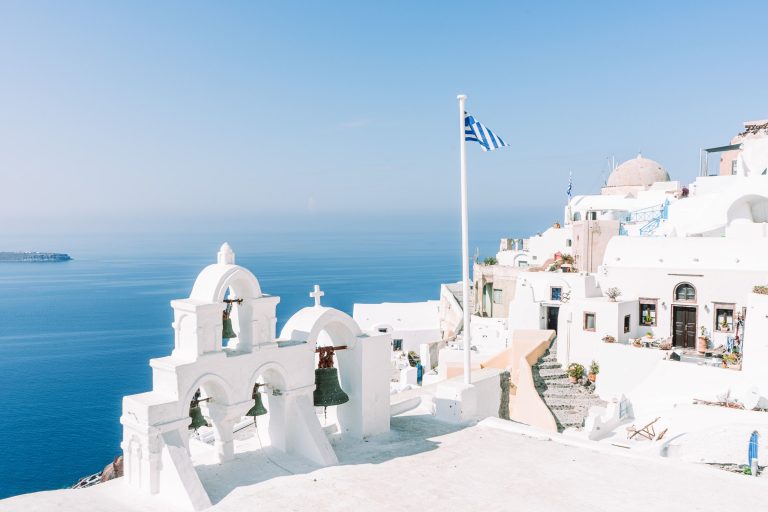 Begin your Greek Islands escape with arrival to Santorini International Airport, on the island of Santorini. Be welcomed by your private chauffeur and set off for the spectacular village of Oia, a tumble of whitewashed dwellings carved majestically into the slopes of the Caldera. Your home away from home will be Katikies Santorini, a sumptuous, five-star retreat renowned for its idyllic location offering stunning views of the sapphire waters of the Caldera. This evening you will be transported to a charming village to savor a gastronomic welcome dinner inspired by the flavors of the Cyclades, while toasting to Santorini's legendary sunset from the unique vantage point of one of the island's best restaurants.
Stay: Katikies Santorini
Meals: Dinner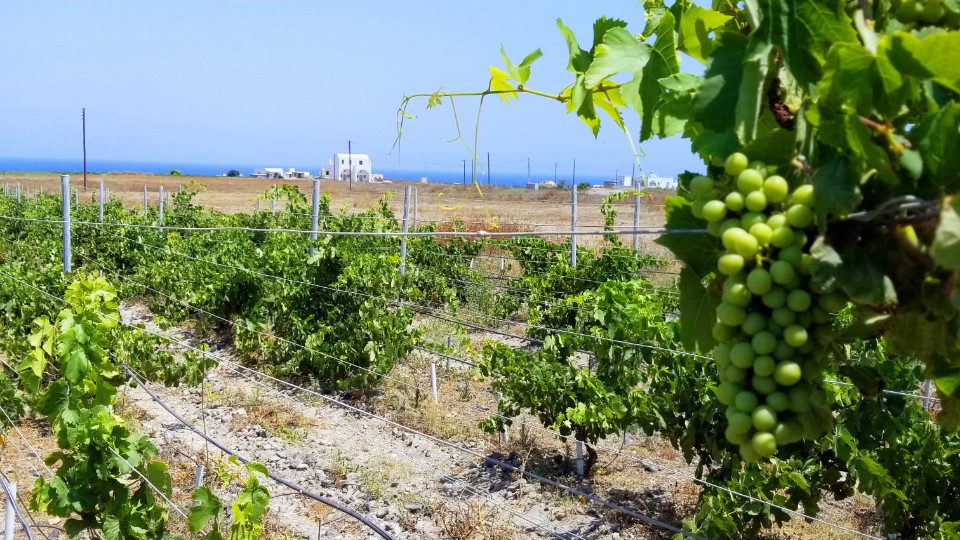 Today will be a salute to Santorini's ancient viticultural heritage. Learn about the origins of winemaking on the island and experience some of its oldest vineyards with a private winery visit that will introduce you to native varietals and local cultivation practices, before delighting in a multi-course lunch highlighting seasonal produce and paired with the estate's critically acclaimed wines reflecting Santorini's volcanic terroir. Your day of wine appreciation will continue with a visit to one of the most contemporary wineries on the island, renowned for its exquisite vintages matched by scenic views. Enjoy an oenologist-led tasting flight showcasing the winemaker's award-winning wines crafted from indigenous grape varietals, such as their exceptional Assyrtiko. The afternoon will lead you to a hidden gem of the island, a medieval village offering an authentic glimpse of historic Santorini. Dinner will be an elegant affair with a modern tasting menu revisiting traditional Greek flavors accented by the golden glow of sunset as twilight paints your panoramic view shades of tangerine and plum.
Stay: Katikies Santorini
Meals: Breakfast, Lunch, Dinner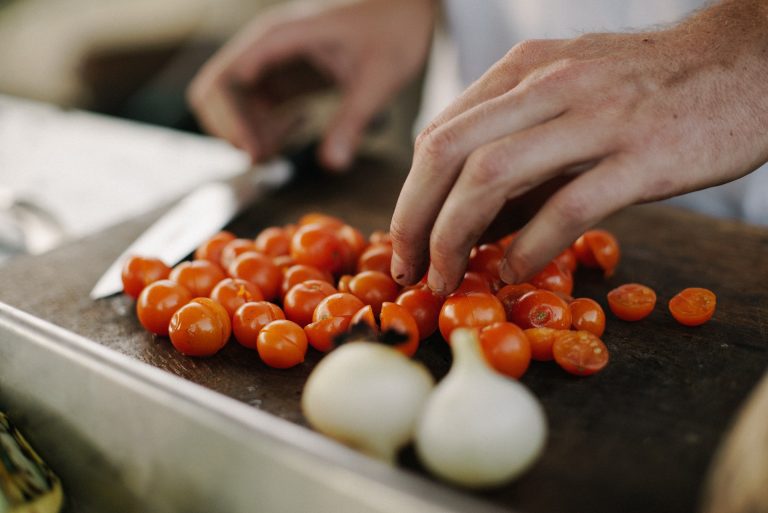 This morning you will set off to appreciate local Greek culture through its most typical flavors and ancient heritage. A local family will welcome you into their traditional cave home for a chef-led cooking lesson of classic, home-style Greek recipes using locally sourced ingredients, and crowned with a convivial lunch of your handmade creations. You will next experience the vibrant town of Fira, the capital of Santorini, for some free time to discover its colorful clifftop swirl of shops, cafes and museums set high atop the Caldera. Your afternoon will be spent exploring the archaeological site of Akrotiri, one of the Aegean's most important Bronze Age settlements, with the help of your CB Regional Ambassador. Destroyed during a volcanic explosion in the 17th century BC and thought to have inspired Plato's description of Atlantis, Akrotiri's intriguing past as an important port of the Minoan civilization can still be witnessed today as a result of its preservation in volcanic ash.
Stay: Katikies Santorini
Meals: Breakfast, Lunch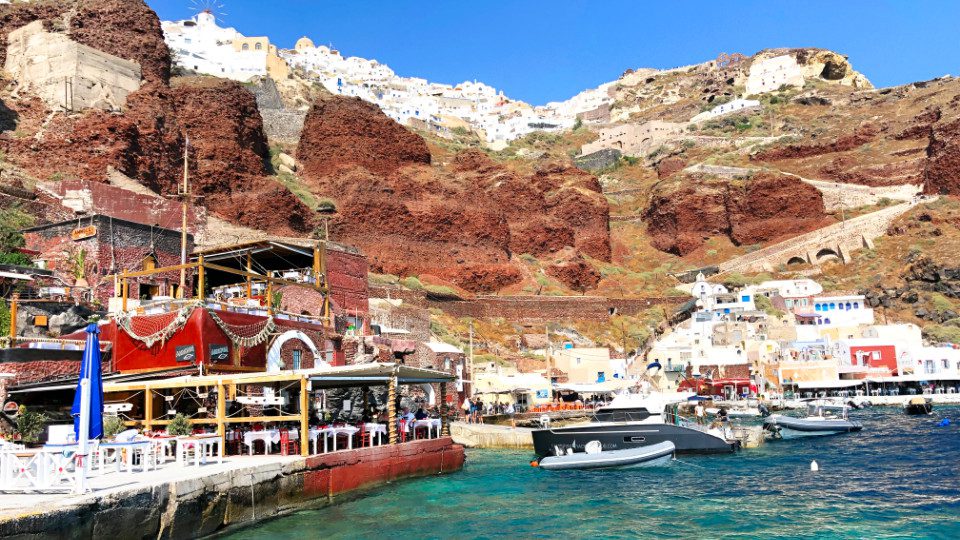 Your sojourn to Santorini will continue with an exclusive day of private boating on the Aegean. During your captain-led journey, admire the striking volcanic landscapes of Santorini as you experience some of the finest secret beaches for swimming in the cobalt waters of the Caldera. Lunch will be a celebration of fresh fare prepared for you on board before enjoying more time to worship the sun and sea. The afternoon will lead you to breathtaking Ammoudi Bay, the historic fishing port of Oia, for a seaside sunset dinner of the freshest local catch at a beloved taverna. Following your chauffeured return to the hotel, enjoy a free evening to relax under the stars at your hotel's breathtaking infinity pool overlooking the midnight blue waters of the Caldera.
Stay: Katikies Santorini
Meals: Breakfast, Lunch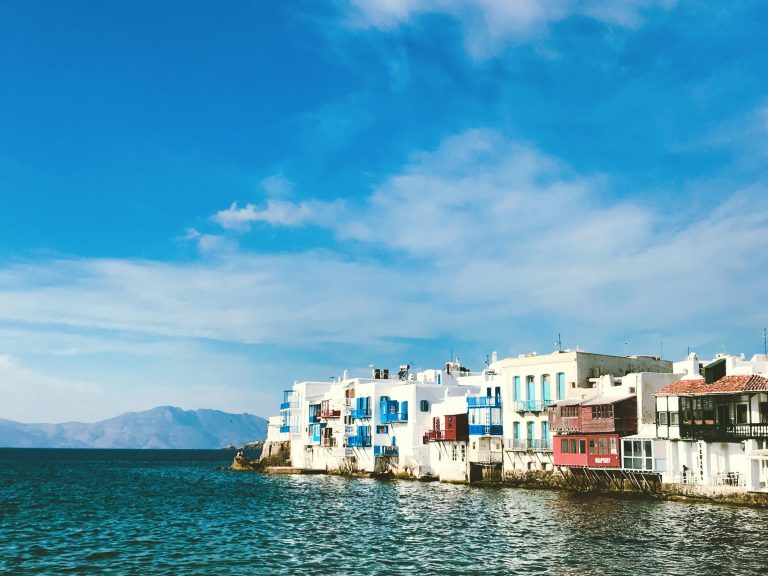 Your escape to the Cyclades will next take you from Santorini to the cosmopolitan island of Mykonos via an independently booked regional flight. You'll be greeted in Mykonos by your private chauffeur and whisked away to your chic, five-star sanctuary with splendid sea views, Katikies Mykonos. Delight in free time to rejuvenate at your hotel's luxurious spa or lounge at one of the property's divine pools with views onto the azure waters of Mykonos. This evening you will savor an elegant dinner of contemporary creations at one of the island's most sophisticated restaurants.
Stay: Katikies Mykonos
Meals: Breakfast, Dinner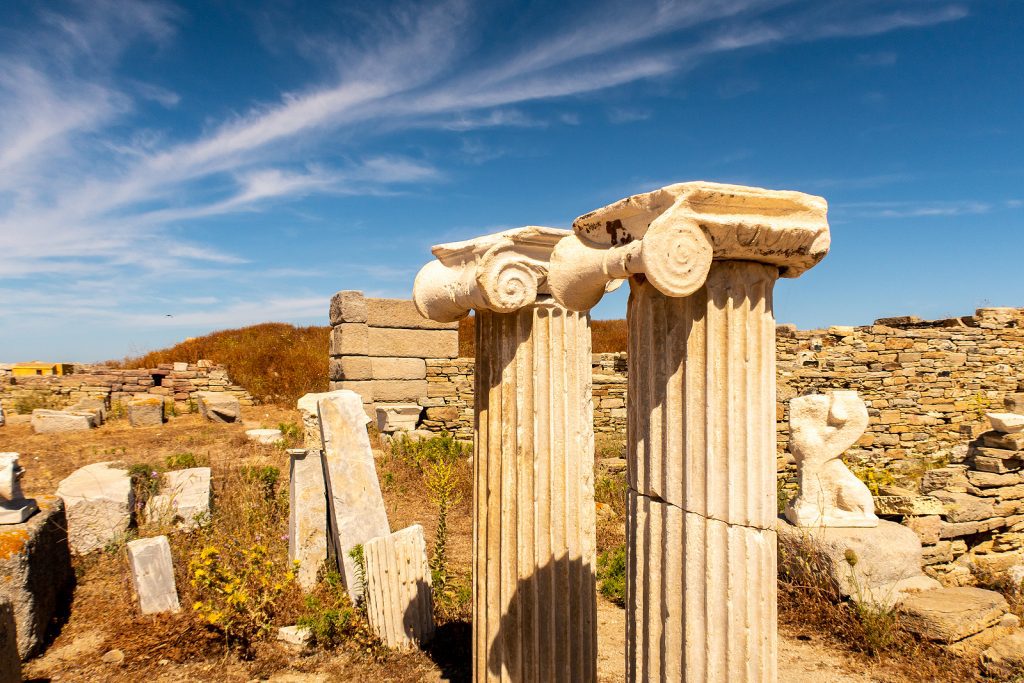 Today be welcomed by your CB Regional Ambassador, an expert archaeologist, and set off by private boat for the sacred island of Delos, mythological birthplace of Apollo and Artemis, for an in depth exploration of its spectacular archaeological site. A compelling walk through the ages of Greek civilization, you will examine the island's astonishing antiquities as you learn about its importance as a powerful center for trade, commerce and spirituality in the ancient Greek world. From Delos you will embark by private boat for a captain-led voyage to the ruggedly beautiful, uninhabited island of Rineia. Enjoy lunch hosted on board before spending the afternoon swimming in mesmeric turquoise waters and experiencing the island's secluded beaches untouched by time.
Stay: Katikies Mykonos
Meals: Breakfast, Lunch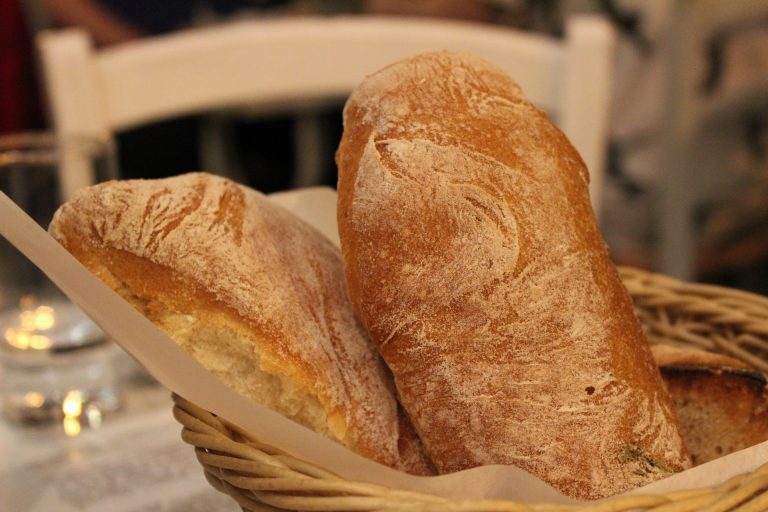 This morning you will appreciate a true slice of local life by visiting a traditional Mykonian village, far off the beaten track. From the village's delightful square of white washed buildings and blooming bougainvillea, you'll be transported to a family farm estate for a glimpse of how life once was for the historic inhabitants of Mykonos. Uncover the island's agrarian heritage while visiting the estate's vegetable garden, vineyard and stables, before rolling up your sleeves for a bread making experience using the farm's traditional oven. Your time at the farm will culminate with a special lunch celebrating estate crafted wine and farm fresh produce. You will next experience stunning Chora, or Mykonos Town, with its whitewashed cubic dwellings and meandering stone lanes adorned with balconies, doors and shutters in vivid aqua, cobalt and crimson. Set off for a guided stroll along the town's picturesque harbor and explore the old seafaring neighborhood of 18th century Little Venice, with its colorful seafront houses, before being inspired by sunset at the iconic Mykonos windmills. Your afternoon in Mykonos Town will end on a delicious note with dinner at a scenic fish tavern beloved for its fresh catch of the day.
Stay: Katikies Mykonos
Meals: Breakfast, Lunch, Dinner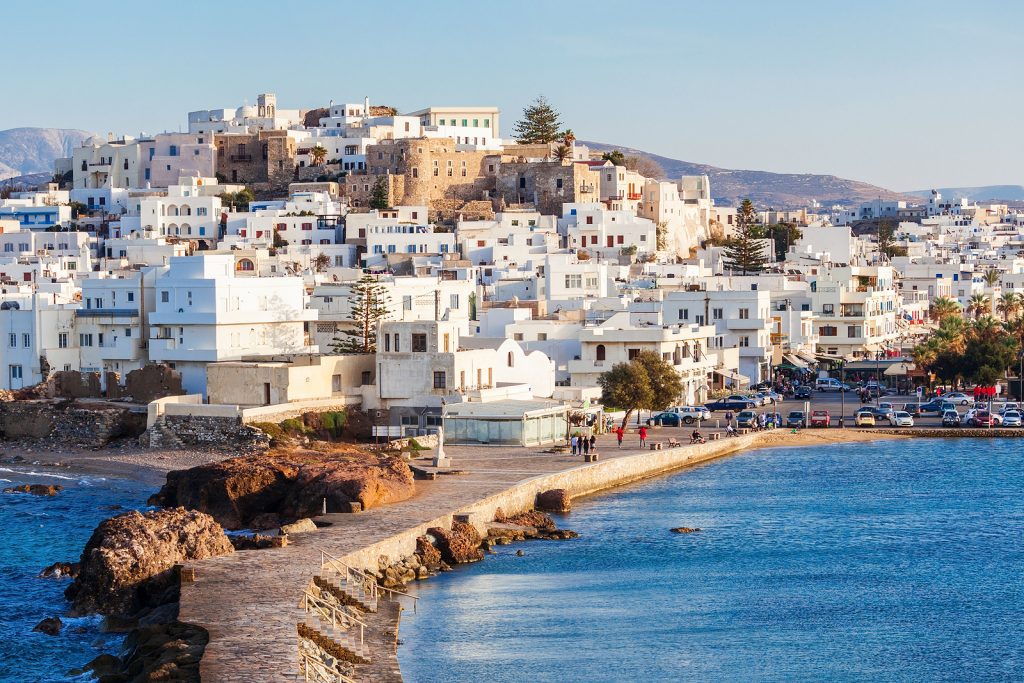 Today your CB Regional Ambassador will help you discover the gorgeous garden island of Naxos, rich with Cycladic charms and culinary treasures. Set off on a private boat voyage from Mykonos to Naxos, where you will admire its 6th century Portara, a marble gate that stands as a reminder of a former temple dedicated to Apollo. You will explore the medieval Chora of Naxos, an intriguing blend of Venetian and Cycladic architecture, followed by an examination of the island's Mycenaean roots at a unique site. From the ancient soul of Naxos you will next discover one of its most enduring epicurean traditions, cheesemaking, with a visit to an artisan cheese farm to witness how island cheeses like graviera and mizithra are produced from local cow's milk. Lunch will be a rustic countryside meal inspired by the fertile plains and verdant valleys of Naxos. Your afternoon will be spent enjoying some of the most pristine beaches of the island by private boat, before returning to Mykonos for the evening..
Stay: Katikies Mykonos
Meals: Breakfast, Lunch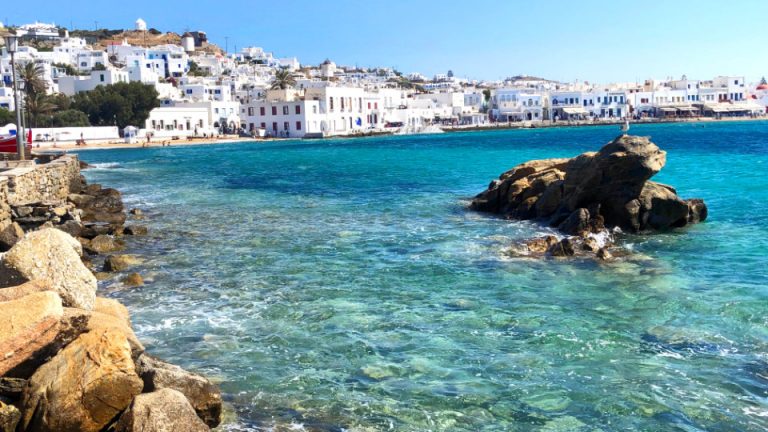 Luxuriate with a day of sun kissed fun at one of the island's most sophisticated and serene beach clubs. Let the lush breezes of the island lull you into sublime repose as you enjoy your exclusive beach retreat and its privileged position along spectacular cerulean waters. Lunch will be light, fresh and accented by sea views at the beach club's gourmet restaurant, before returning by chauffeur to your hotel in the afternoon, for continued relaxation at the spa or poolside.
Stay: Katikies Mykonos
Meals: Breakfast, Lunch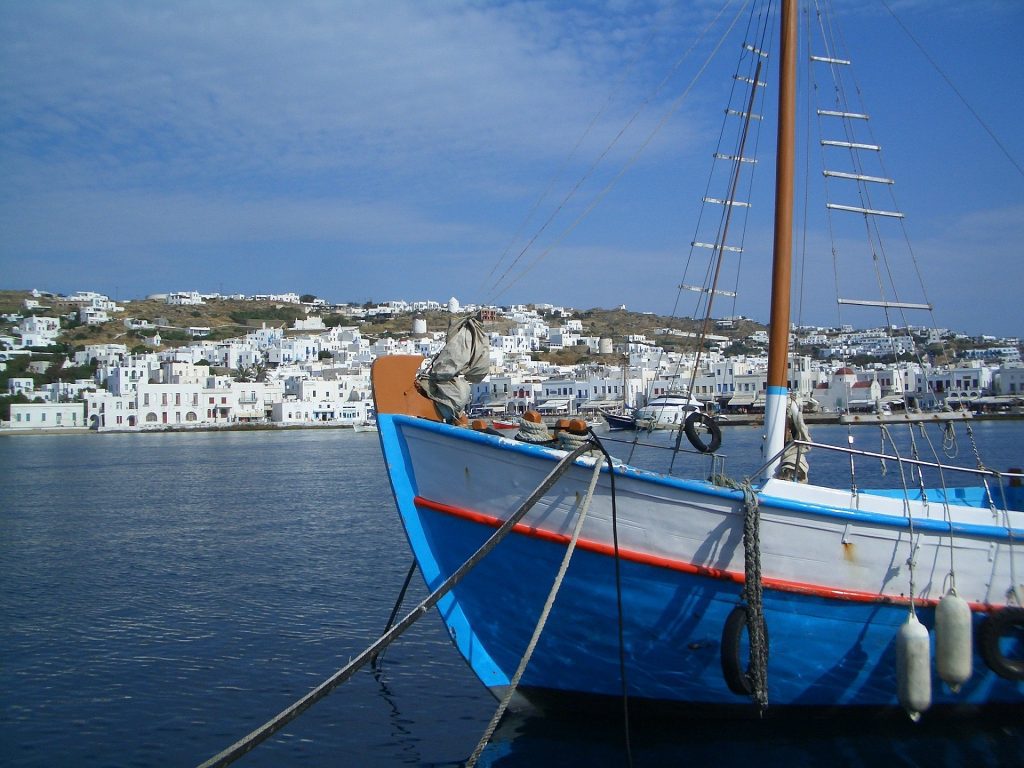 Bid adieu to your serene island stay as you are transported by chauffeur to Mykonos International Airport for departure, or the next leg of your Encounter.
The price of this Crafted Encounter begins at $14,900/per person*, based on double occupancy and a travel party of two.
Groups of four or more are eligible for our small group preferred pricing, and will enjoy 25% off the total trip price.
*The price of your Crafted Encounter will be determined by your travel party size and requested dates. This Encounter is also available for solo travelers at an additional cost.
A seamless travel experience from arrival to departure
Firsthand local knowledge & insights by our expert team
24/7 support during your Encounter
Chauffeured, private transportation for touring & transfers
Private touring with our professionally licensed & English speaking Regional Ambassadors
Stays at five & four-star boutique luxury accommodations
Engaging activities led by our family of cultural experts
Signature experiences with insider access
All tickets/entrance fees associated with touring
Organized dining experiences celebrating regional cuisine
Traveler Welcome Package
Taxes & base gratuities
International or regional airfare
Airport taxes and charges, airport parking or excess baggage charges
Expenses for activities/excursions not included or identified in the Encounter itinerary
Transportation expenses incurred during free time
A-la-carte food orders, alcoholic beverages or wines outside of pre-arranged menus during organized meals
Any meals or beverages during free time
Personal expenditures and personal spending money
Hotel incidentals including room service, laundry services and hotel bar tabs
Hotel room upgrade requests and/or fees/supplements incurred from any room changes
Travel insurance including health, accidents, lost baggage and trip cancellation
Passport and Visa expenses
All other items that are not mentioned or included in your Encounter itinerary
Once you submit your Booking Request, our team will get to work confirming whether your preferred travel dates are available. Within 72 hours of receiving your Booking Request, we will provide you with a quoted trip price for your preferred dates and travel party size, along with booking instructions that will include steps on how to submit your required trip deposit.
Why is my quoted trip price different than the published starting price per person?
While our Crafted Encounters are pre-designed and ready to book travel experiences, there are important factors that may impact the quoted trip price, namely hotel availability, number of travelers in your party, and whether you are requesting to travel during high or low season in a specific region or during a national holiday/special event.
What happens if my requested travel dates are not available?
Should your requested travel dates not be available, or if they happen to encompass a national holiday or special event that will significantly impact your quoted trip price, we will certainly let you know and work with you to identify alternate travel dates.
May 
June
July
August
September 
This Crafted Encounter includes a chauffeured private transfer from Santorini International Airport upon arrival, and a chauffeured private transfer to Mykonos International Airport for departure.
Private transfers to and from alternate locations not included as part of this Crafted Encounter, such as a residence, hotel, car rental office, etc., can be requested at an additional cost.
"A work colleague recommended CountryBred for my milestone birthday trip and we were thrilled with our travel experience. The trip exceeded our expectations- filled with one of a kind experiences. We are already talking about our next CountryBred journey!"
"I don't know how one could ask for better experiences than we receive from CountryBred."
"If you're looking to put together that 'best trip ever' adventure to Europe for family or friends, nobody does it better than CountryBred. Carefully curated trips a specialty! "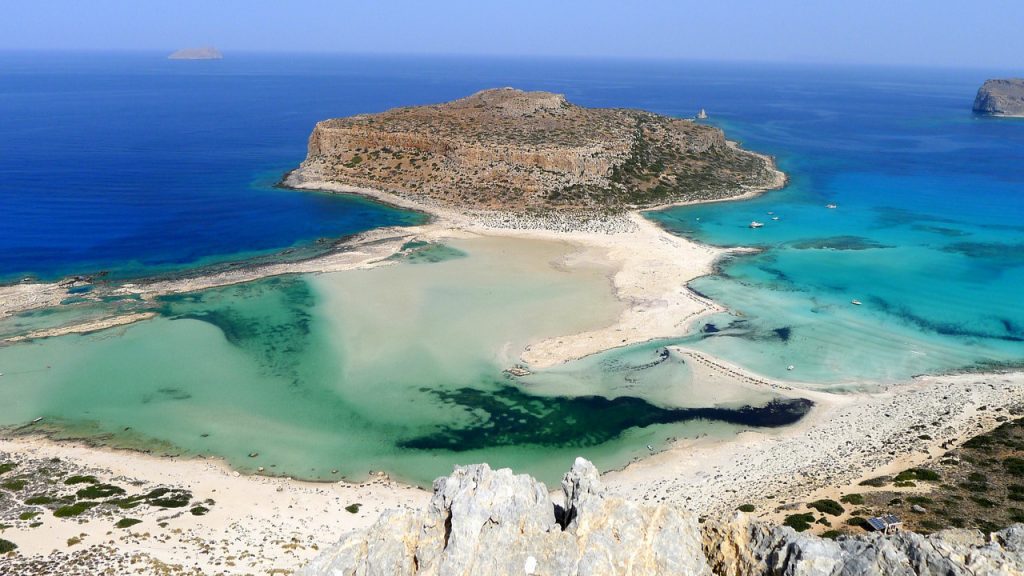 Journey to the captivating island of Crete, caressed by secluded coastal splendors and enriched with an enticing culinary heritage of Greek legend.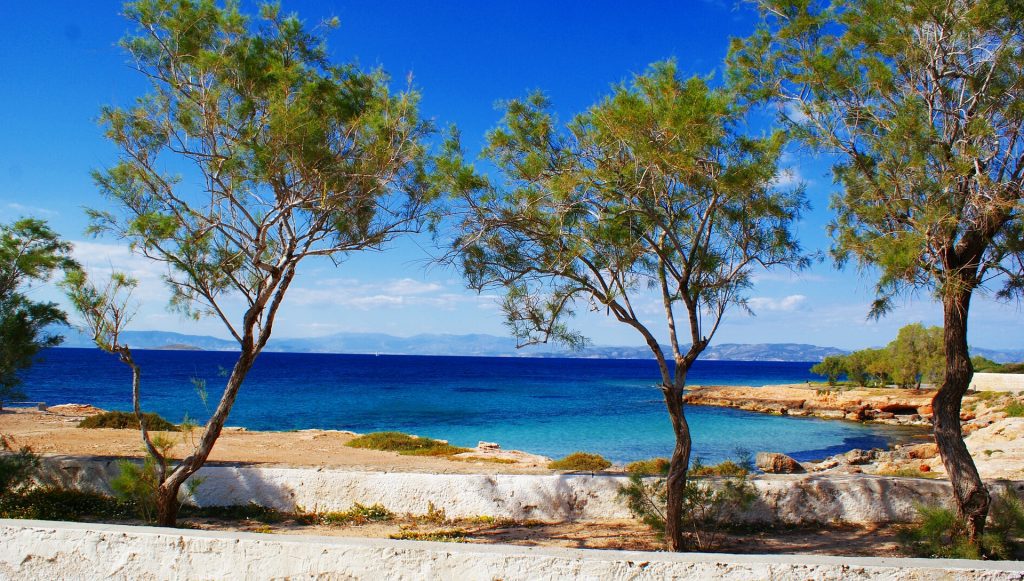 Chartered Greek Saronic Islands
Fall in love with the serenity and sophistication of the Saronic Islands as you set sail by luxury catamaran for an enchanting odyssey to some of the most unspoiled beaches, secluded coves and blissfully vintage seaside villages in all of Greece.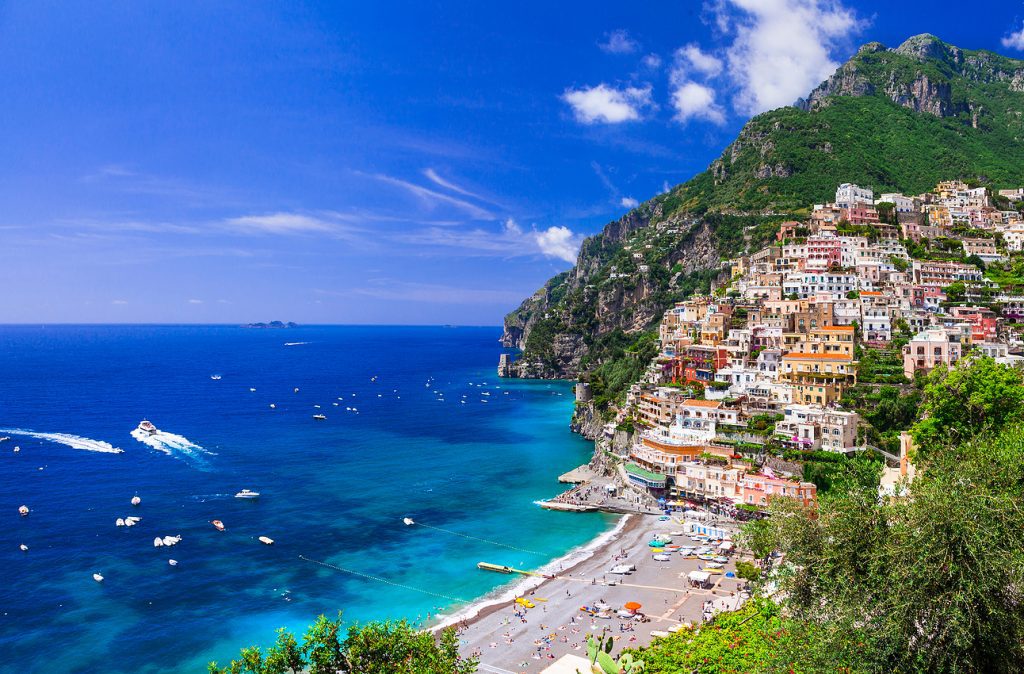 Chartered Amalfi Coast By Sea
Let the siren song of the Amalfi Coast lull you into the sweetest of dreams as you set sail for an exclusive voyage along the Costiera aboard your luxurious private yacht.
Interested in a 100% tailor-made experience?
Perfectly handcrafted just for you. Our Couture Encounters are artfully designed start to finish according to your cultural interests, preferred travel pace, and ideal length.