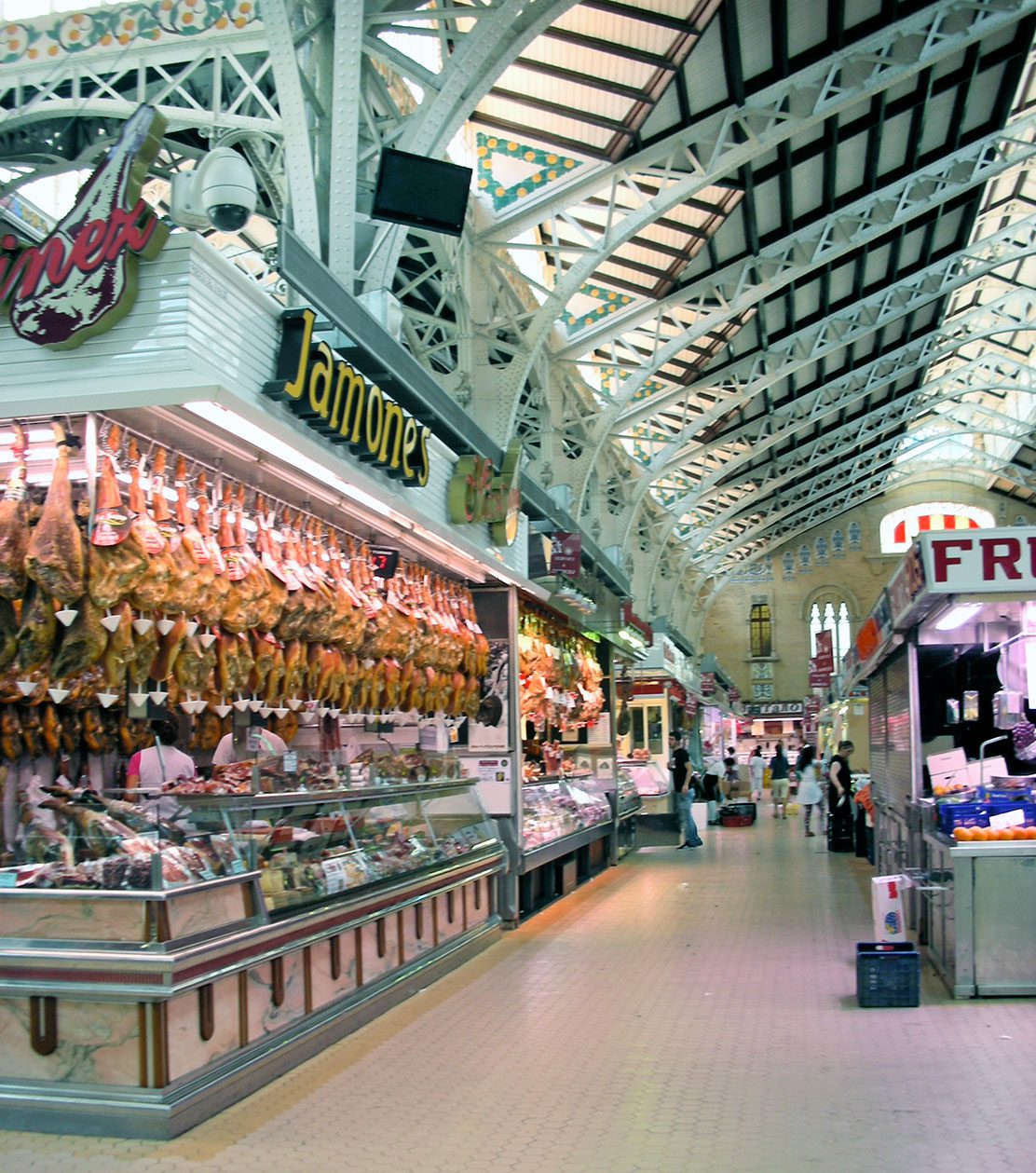 On the banks of the great river Turia, medieval Gothic towers stand majestically at the entrance to an ancient city center, while a group of futuristic structures gaze quietly from afar. In the city of Valencia, a rich history and vivid modern personality have collided to produce a vibrant cultural scene that calls travelers to take notice.
An emblematic symbol of Valencia's commercial prosperity under the crown of Aragon, the late-Gothic style, 15th century La Lonja (Silk Exchange) is an exceptional example of the city's stunning civic architecture. While wandering the grandiose Sala de Contratación (Contract Hall), surrounded by its tall, twisted columns, one can easily be transported back in time to the Valencian Golden Age, when the sound of European merchants' unceasing footsteps filled the entire hall and countless silk trading contracts were worked out under its richly decorated ceiling.
A few steps across the way, with an architectural style that radiates Gothic-Baroque elements contrasted against modern, industrial materials, the Mercat Central de Valencia (Valencia Central Market), showcases fabulous food finds of the most regional kind.
Beneath the market's vast domes of iron and glass, purveyors of local produce and fine gourmet delicacies offer up their gastronomic bounty with colorful flair, from prismatic pyramids of fresh fruit and jars of horchata, a tigernut milk drink originating from the time of Arab rule, to seafood showcases and olives, jamones and embutidos as far as the eye can see.

On the southeast side of the city, at the end of what was formerly the riverbed of the Turia River, stands the whimsical Ciutat de les Arts i de les Ciències (City of Arts and Sciences). Designed by famed architects Santiago Calatrava and Félix Candela, the complex is comprised of a series of futuristic structures dedicated to exploring the themes of plant and marine life, science, and the natural world. L'Hemisfèric, an IMAX cinema and planetarium, serves as the centerpiece of the complex, resembling an opened, giant eye as it gazes at lively city scenes from across a pool of water. L'Umbracle is an elongated promenade adorned by local, seasonal plant life and a sculpture garden featuring the works of contemporary artists. Perhaps most notably, the complex hosts the largest oceanarium in Europe, L'Oceanogràfic, representing diverse aquatic ecosystems inside an exterior designed to resemble the shape of a water lily. Other structures include an interactive science museum and expansive performing arts center. When night falls, the giant eye of L'Hemisfèric and the entire complex lights up in mesmerizing color, offering a uniquely innovative backdrop to a dynamic city that honors its golden past with a glorious nod to the future.