Chartered Burgundy by Barge
Set off for a scenic voyage through the blissful heart of the Upper Burgundy region, from Chablis and Noyers to Vézelay. Sip the finest Chardonnay and Pinot Noir vintages in age old Burgundian cellars, explore the artistic jewels of a resplendent Renaissance château, sample epicurean wonders from AOP Époisses to dishes prepared by Michelin starred chefs, and meander among medieval hilltop towns, as you glide along the serene waters of the Canal de Bourgogne by luxury barge.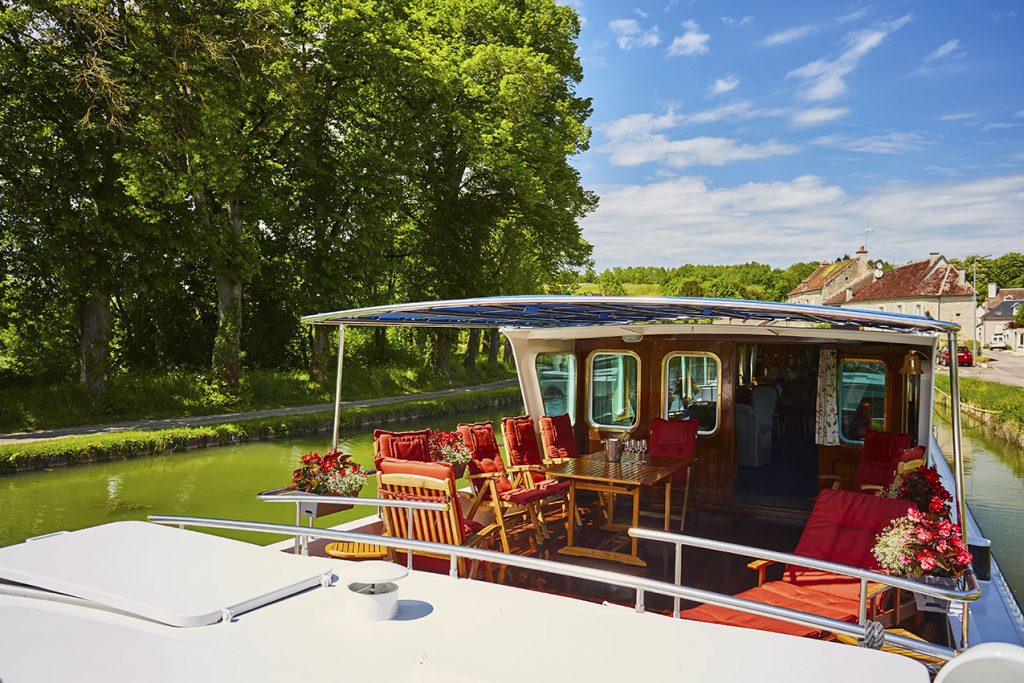 6 to 8 Guests / 4 Cabins / 4 Bathrooms
One of the newest luxury hotel barges, this waterbound stunner is fully equipped with plush modern amenities that will have you cruising in style. Large windows offer panoramic views of the surrounding countryside, and an air conditioned upper deck lounge and dining areas ensure the utmost comfort. An outside sun deck with teak floor and furniture is the perfect spot to dine alfresco or relax under an adjustable sun canopy, providing ample shade on the deck or plenty of space to bathe in the warmth of the sun. The boat's four cabin suites are spaciously designed with Cherry wood panelled walls and ceilings edged in black Iron wood, and featuring three windows on each side to provide light throughout the day. Each room offers an en suite bathroom with marble topped vanity units, king size or twin beds, air-conditioning, a desk, 220 & 110 volts, plenty of luggage space, and Bluetooth speakers for your own music choice. Sipping and savoring while aboard is a sheer delight, with a fabulous selection of wines, a well stocked bar with a large selection of drinks, and a galley that is well equipped for the boat's professional chef to prepare gourmet meals during your journey.
Be welcomed at your Paris hotel or Paris Gare du Nord Train Station by your CB Regional Ambassador and depart for the lovely village where your luxury barge in moored. A champagne welcome by the Captain and crew awaits as you board the barge, and enjoy free time to unpack before getting ready to set off for the town of Flogny la Chapelle, famed for its Fête de la Gougère (choux pastry with cheese). Relax on the sundeck or take a walk along the river banks as you follow the barge to its mooring, before toasting to the start of your adventure through Burgundy during tonight's gourmet dinner hosted on board.

MEALS: Dinner
This morning a delicious breakfast will be savored on board as the boat embarks for the next mooring in Tonnerre. While cruising onward, take time to walk or ride along the tow path to uniquely appreciate the region's beautiful scenery. Lunch will be an ode to French cuisine served on the sun deck, ushering in the afternoon arrival of your CB Regional Ambassador. Embark for a scenic drive through the verdant Chardonnay vineyards of northern Burgundy before arriving in the historic wine town of of Chablis. A private, owner led visit of one of the region's most historic cellars awaits, followed by a multi-flight tasting of the winemaker's elegant Chablis vintages. Taste another dimension of the terroir with a sampling of artisan terrines and andouillette at an awarded charcuterie shop. Take time to explore the heart of Chablis at your own pace, free to shop for culinary finds and step back in time while admiring its historic architecture, such as the Church of St. Martin, decorated by horseshoes from passing travelers including Joan of Arc, who is said to have visited in the 15th century on her way to Orleans. Your afternoon in Chablis will culminate with a gastronomic dining experience featuring modern Bourguignonne cuisine, before returning to the boat for the evening.

MEALS: Breakfast, Lunch, Dinner
Following a beautiful breakfast on board, your CB Regional Ambassador will arrive and you will set off for a day spent exploring Noyers, one of the most enchanting towns in France. Enjoy a guided visit of the town's quaint farmer's market before discovering the medieval center of Noyers, a cobblestone journey back to the 15th and 16th century with its half timbered architecture and old ramparts. Enjoy a lunch highlighting regional flavors at a charming restaurant, before returning to the boat through a bucolic landscape of wheat fields and grazing animals. This afternoon you will cruise along the Burgundy Canal to Tanlay with time to take a walk or bike ride along the poplar lined banks, before settling in for the evening with a relaxing dinner hosted on board.

MEALS: Breakfast, Lunch, Dinner
After today's breakfast, the boat will meander along scenic countryside canals punctuated by sunflower fields as you enjoy free time to lounge on the sun deck, or take a leisurely stroll or bike ride along the riverbank. After the boat has moored in the town of Ancy le Franc, you will be welcomed by your CB Regional Ambassador and stop for lunch at a quaint local eatery, before visiting the magnificent Renaissance Château d'Ancy-le-Franc, renowned for its series of exquisite 16th century murals and masterful blend of both French and Italian architectural influences. Said to rival the grandeur of the Château de Fontainebleau, today visitors can appreciate the sublime architecture of Sebastiano Serlio and interior design of Francesco Primaticcio while admiring the opulent chambers, corridors and rare art works of the Château d'Ancy-le-Franc, along with its historic park and gardens in the French style. Following return to the boat, you will savor a casual evening with dinner on board.

MEALS: Breakfast, Lunch, Dinner
Enjoy breakfast on board before traveling by chauffeur to the village Époisses, legendary namesake of the creamy, washed rind AOP cheese that has become a beloved delicacy of Burgundy and beyond. Savor a private cheese tasting in a distinctly historic locale while learning about the origins of this luscious cow's milk cheese and how it is crafted only in the region. Travel to the lovely hilltop town of Vézelay for free time to explore its medieval charms, including the Basilica of Saint-Marie-Madeleine, a UNESCO World Heritage Site and important historical stop along the Camino de Santiago pilgrimage route. Lunch will be a Michelin-starred* ode to the gastronomic riches of Bourgogne within an antique setting that dates back centuries. The afternoon will lead you to the cellars of an esteemed winemaking family that have been artisans of the vine since the 15th century, for a private tasting showcasing Burgundian varietals reflecting the region's ancient winemaking heritage and Kimméridgien terroir. Arrive back to the boat now moored in Ravières where tonight you will celebrate your journey through Burgundy with a special Captain's dinner hosted on board.
*Please note this exclusive dining experience is subject to availability at time of booking.
MEALS: Breakfast, Lunch, Dinner
Savor an early breakfast on board before the arrival of your chauffeur, who will transport you to either Paris Charles de Gaulle Airport or Paris Gare du Nord Train Station for departure, and the end of your Encounter.
*Please note: Route runs in reverse on selected cruise dates.
MEALS: Breakfast
Pricing for this Chartered Encounter begins at:
$9,250/per person*, based on double occupancy and a travel party of 6 

$7,500/per person*, based on double occupancy and a travel party of 8 
*The final price of your Chartered Encounter will be determined by your travel party size, requested dates, and any additions or overages as related to daily incidentals, organized meals & snacks, and/or scheduled chauffeured transportation.
A seamless travel experience designed by CountryBred from arrival to departure
An expertly prepared route determined by the captain, taking into consideration weather, water and safety conditions, time of year & length of voyage. Please note routes can be adjusted according to daily weather & water conditions, at the discretion of the captain and crew.
24/7 support during your Chartered Encounter by certified boat crew
Chauffeured, private transportation for arrival & departure transfers & all on shore touring activities, as indicated in the itinerary
Private touring with our professionally licensed & English speaking Regional Ambassadors, as indicated in the itinerary
A curated selection of signature local experiences & engaging expert-led activities, exclusively developed to showcase the culture and cuisine of the on shore regions you will be exploring
All entrance fees, required reservations & tickets associated with on shore touring during your Chartered Encounter
On board dining highlighting seasonal ingredients and regional flavors, including daily breakfast & one signature meal per day
Organized on shore dining experiences, as indicated in your itinerary
Daily assortment of snacks and refreshments, including select alcoholic beverages, wine, beer, soft drinks, water, coffee & tea
Daily cabin cleaning service with midweek changing of linens & towels
Fuel & docking fees
On board internet access
Traveler Welcome Package
Taxes & base gratuities for captain and boat crew, private chauffeurs & Regional Ambassadors
International or regional airfare
Airport taxes and charges, airport parking or excess baggage charges
Expenses for activities/excursions not included or identified in the Encounter itinerary
Transportation expenses incurred during free time
A-la-carte food orders, alcoholic beverages or wines outside of pre-arranged menus during organized meals
Any meals or beverages during free time, not indicated in the Encounter Itinerary
Personal expenditures and personal spending money
On board incidentals not indicated in the Encounter Itinerary
Travel insurance including health, accidents, lost baggage and trip cancellation
Passport and Visa expenses
All other items that are not mentioned or included in your Encounter itinerary
Once you submit your Booking Request, our team will get to work confirming whether your preferred travel dates are available. Within 72 hours of receiving your Booking Request, we will provide you with a quoted trip price for your preferred dates and travel party size, along with booking instructions that will include steps on how to submit your required trip deposit.
What is the minimum & maximum occupancy for the boat featured in this Chartered Encounter?
The boat featured in this Chartered Encounter is available for exclusive charter only. The boat charter requires a minimum occupancy of 6 guests, and can accommodate a maximum of 8 guests.
Why is my quoted trip price different than the published starting price per person?
While our Chartered Encounters are pre-designed and ready to book travel experiences, there are important factors that may impact the quoted trip price, namely boat availability, number of travelers in your party, the minimum charter required, and whether you are requesting to travel during high or low season in a specific region or during a national holiday/special event.
What happens if my requested travel dates are not available?
Should your requested travel dates not be available, or if they happen to encompass a national holiday or special event that will significantly impact your quoted trip price, we will certainly let you know and work with you to identify alternate travel dates.
April
May 
June
July
August
September 
October
This Chartered Encounter includes a chauffeured private transfer from your hotel in Paris or Paris Gare du Nord Train Station upon arrival, and a chauffeured private transfer to Paris Charles de Gaulle Airport or Paris Gare du Nord Train Station for departure.
Private transfers to and from alternate locations not included as part of this Chartered Encounter, such as a residence, hotel, car rental office, etc., can be requested at an additional cost.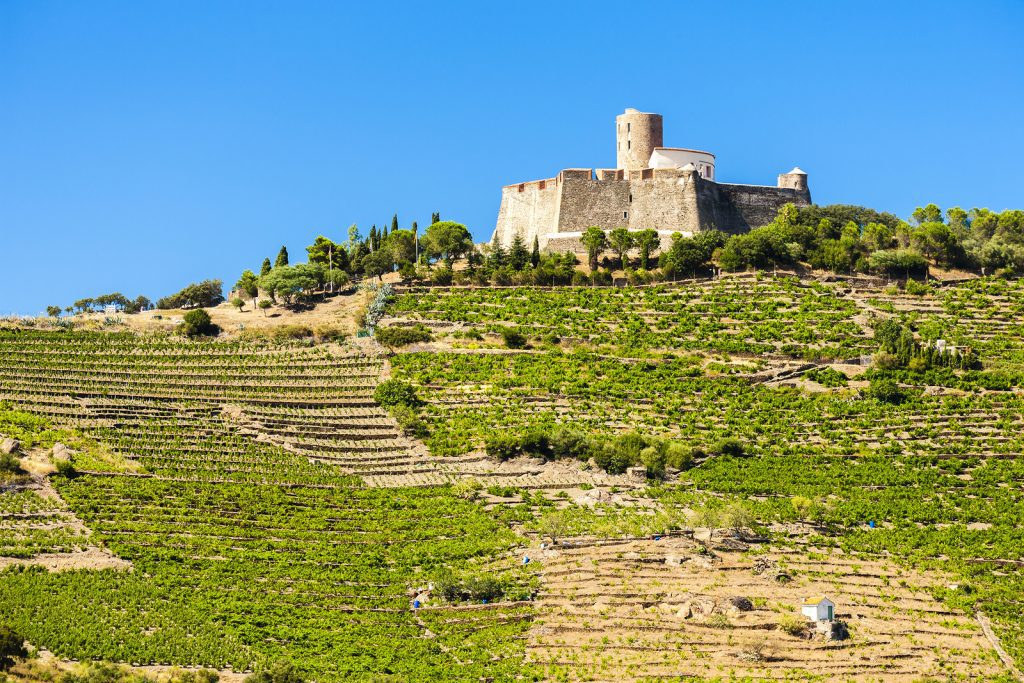 Experience the Mediterranean allure of Southern France as you journey from the Luberon's winsome villages and sunkissed fields of Provençal lavender to the medieval hilltop towns of Provence Verte.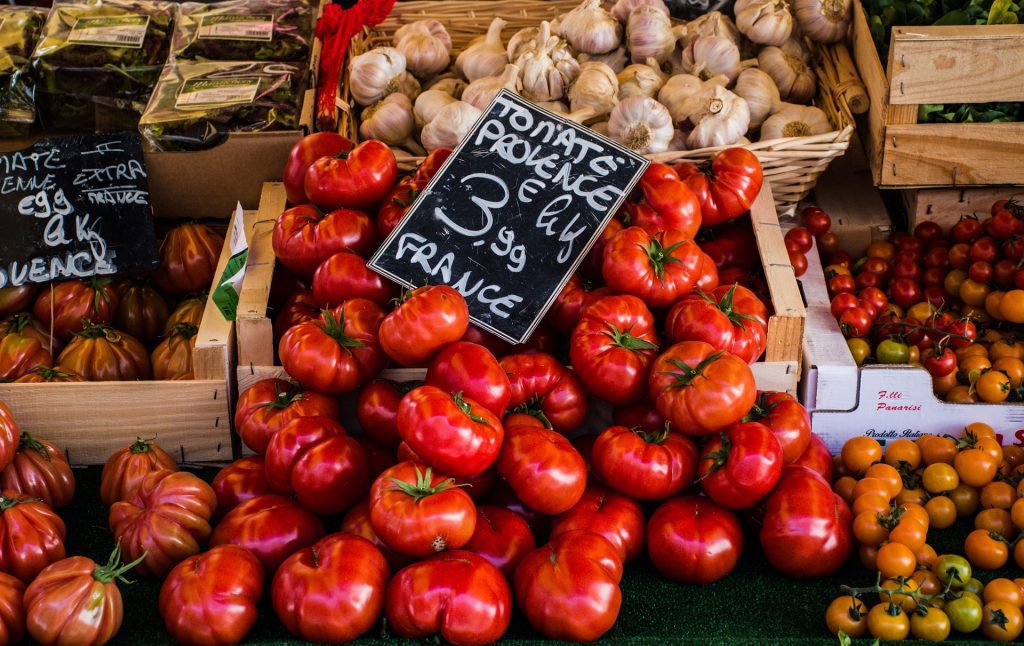 Journey to the iconic culinary capitals of France on this flavorsome feast for the senses, from Provence and Lyon to Paris and Bordeaux.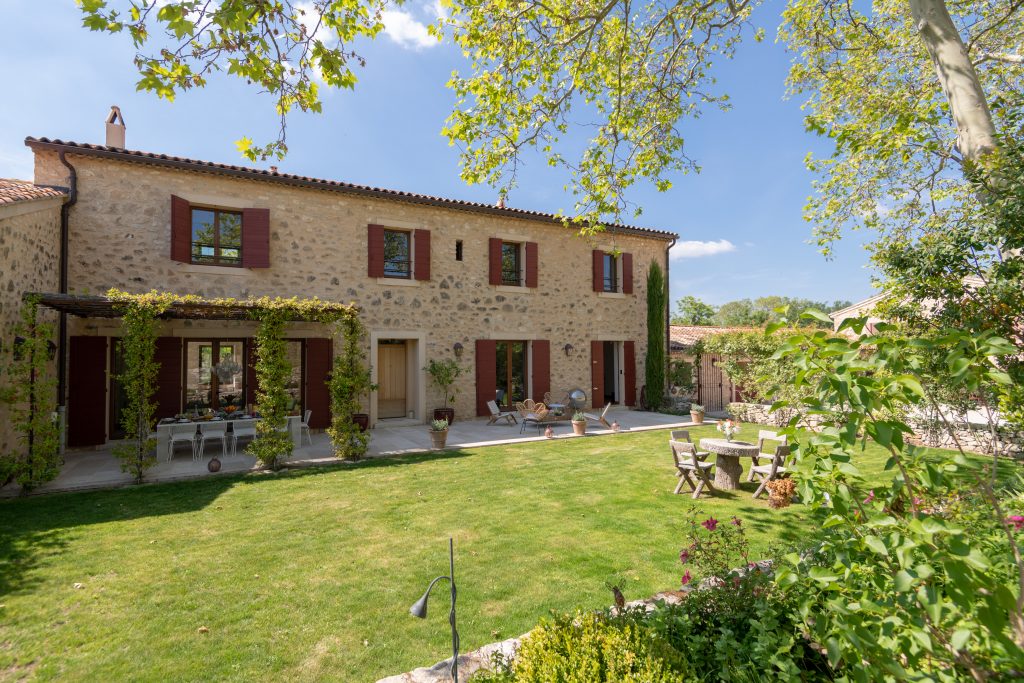 Swoon over the lush landscapes and Mediterranean colors of Provence as you uncover its most sensorial riches from the privacy of your chic villa in the vineyards.

"If you're looking to put together that 'best trip ever' adventure to Europe for family or friends, nobody does it better than CountryBred. Carefully curated trips are a specialty!"
"A work colleague recommended CountryBred for my milestone birthday trip and we were thrilled with our travel experience. The trip exceeded our expectations- filled with one of a kind experiences. We are already talking about our next CountryBred journey!"

"The trip overall was amazing and the logistics were executed flawlessly which allowed for a level of relaxation and unpretentious luxury that resulted in a truly memorable vacation."
Interested in a 100% tailor-made experience?
Perfectly handcrafted just for you. Our Couture Encounters are artfully designed start to finish according to your cultural interests, preferred travel pace, and ideal length.