Swoon over the lush landscapes and Mediterranean colors of Provence as you uncover its most sensorial riches from the privacy of your chic villa in the vineyards. Appreciate the medieval hilltop villages of the Lubéron and the Var, taste the sun kissed bounty of the region while cooking in Aix and sip elegant AOP vintages at boutique cellars, before beholding the majesty of the Camargue wetlands and the ancient Roman heritage of Arles.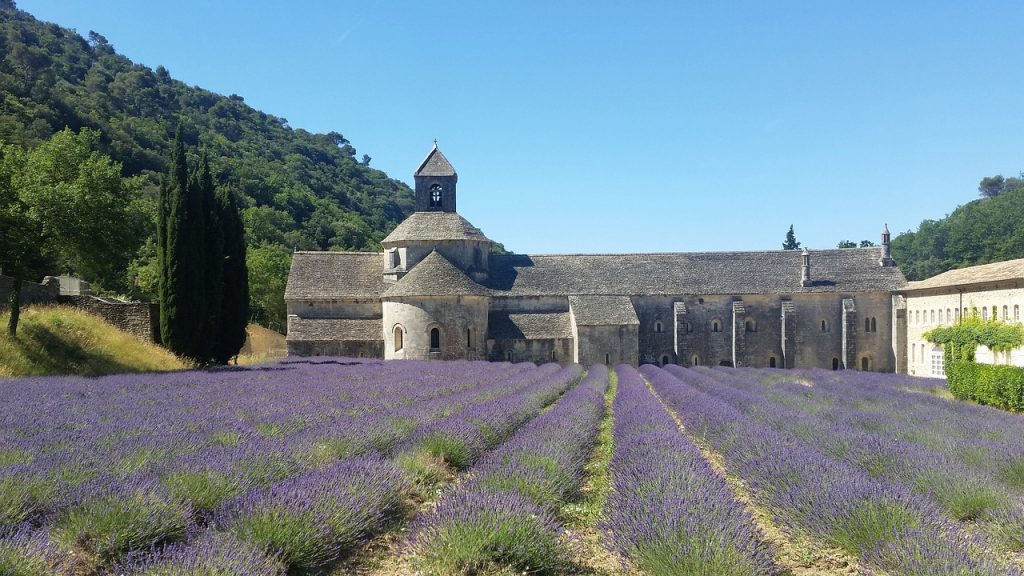 8 to 10 Guests / 5 Bedrooms / 5 Bathrooms
Provençal style at its chicest, this fully renovated 310 m² private villa is a sanctuary of calm and relaxation amongst the verdant vineyards of Provence wine country. Perfect for friends and families of up to 10 people, the villa offers a 111-m² lounge and modern, open kitchen on the ground floor, with a total of 5 well appointed and spacious guest rooms and 5 bathrooms, including a fully-equipped studio. Decorated by the works of contemporary artists and outfitted with plush, sophisticated furnishings, the villa also boasts a private swimming pool bordered by a large terrace affording stunning views of the majestic Alpilles and Luberon.
Arrive to Nice Cote d'Azur Airport or Gare de Nice Ville Train Station where you will be welcomed by your CB Regional Ambassador and set off by private chauffeur for your dreamy villa stay in the enchanting Provençal countryside. Following arrival, you'll be introduced to your plush sanctuary before settling in for the day with free time to unpack and unwind at your leisure. This evening you will celebrate that start of your escape to Southern France with a gourmet, multi-course dinner and wine pairing prepared exclusively for you in the comfort of your villa.

MEALS: Dinner
Today you'll start the morning with a sumptuous breakfast served at the villa before enjoying a special winery experience that will commence with a private walk through the vineyards to discover the estate's unique terroir influenced by an ancient marine volcano, followed by a cellar tasting of the winery's sustainably produced wines crafted from such varietals as Grenache, Cabernet Sauvignon, Syrah, Sauvignon, Rolle and Semillon. Lunch will be a casual meal of Mediterranean inspired local dishes enjoyed back at the villa. This afternoon you'll be transported to one of the region's most sophisticated wine estates, known for its contemporary structures designed by a noted French architect. Be introduced to the singular art treasures of the estate before delighting in an exclusive private tour of the winery to learn about the estate's organic wine making philosophy followed by a tasting flight of the producer's signature Provençal vintages. You winery experience will culminate with a dinner celebrating Provençal flavors and flame kissed creations at the estate's gourmet restaurant.

MEALS: Breakfast, Lunch, Dinner
Following breakfast at the villa, you will set off for a day spent exploring the ethereal hilltop villages of the Lubéron with the local insights of your CB Regional Ambassador. Experience the true aromas of the region while visiting a farm dedicated to the cultivation of authentic Herbs de Provence, such as Thyme, Rosemary, Sage, Oregano, and Lavandin. You'll next meander along the scenic cobblestone calades of the enchanting Vieille Ville de Gordes and savor lunch at a culinary gem in the heart of the village, before embarking for the lovely and lesser known village of Goult, a charming hilltop swirl of well preserved stone architecture crowned by an 18th century windmill. In the afternoon you'll hunt for the region's prized Provencal black truffle within the forests of the Lubéron, before sampling hors d'oeuvres featuring the local treasured tuber, paired with Champagne. Tonight dinner will be a relaxed affair hosted back at your private villa.

MEALS: Breakfast, Lunch, Dinner
After enjoying a fine breakfast served at the villa, your chauffeur will transport you to the elegant Provencal town of Aix-en-Provence for an immersive culinary experience led by a local food expert. Delve into the gastronomic traditions of Southern France with a guided visit of the town's lively farmer's market to experience its bounty of fresh produce and regional delicacies like buttery olives, local honey and savory cheeses. Roll up your sleeves for a hands-on cooking class of Provencal classics hosted within the professional kitchen of your local culinary expert, culminating with a lunch of your delicious creations paired with regional wines. Discover an esteemed collection of over 12,000 paintings, sculptures and antiquities spanning from the 14th through 20th century during a guided visit of the famed Musée Granet, and while away the afternoon with free time to explore Aix's marvelous shops and squares, such as the Place de l'Hotel de Ville and Place Richelme. Tonight a casual dinner awaits you at the villa.

MEALS: Breakfast, Lunch, Dinner
Today you can look forward to a leisurely breakfast and a full free day to call you own. Revel in the beauty of your villa surroundings, take a swim, indulge in some much deserved relaxation, or enjoy up to 8 hours with the chauffeur at your disposal to explore the area independently. This evening you will savor a relaxing dinner hosted in the privacy of your villa.

MEALS: Breakfast, Dinner
Start the day with breakfast at the villa before being transported to emerald Var department of Provence to explore its winemaking and historical heritage with the insights of your CB Regional Ambassador. Embark on a private visit of the vineyards and intriguing wine cave of an esteemed AOC Coteaux Varois en Provence domaine, before sipping the winemaker's award winning Rosé and Syrah-blend Rouge vintages. The day will lead you to lovely TourTour, designated as one of Les Plus Beaux Villages de France (one of the most beautiful villages of France), to admire stunning views of Mont Sainte-Victoire while discovering the historic heart of town. Spend the remainder of the afternoon exploring the charming medieval village of Barjols, adored for its distinct affinity for water celebrated by an interesting series of fountains. Following your return from the Var, you'll enjoy a leisurely dinner served at the villa.

MEALS: Breakfast, Lunch, Dinner
After this morning's breakfast, embark for the majestic Camargue, situated between the Mediterranean Sea and two branches of the Rhone River. Be welcomed to the sprawling estate of a storied family of manadiers (herders) who have been guardians of the Camargue and its singular cowboy culture for three generations. Set off on a private exploration of the estate, offering unparalleled access to the stunning Camargue landscape of wetlands, salt marshes and distinct flora and fauna, experience an exhilarating close up glimpse of the estate's free range bulls while learning about the region's traditional course camarguaise, and appreciate a moving introduction to the captivating Camargue horses, an ancient breed wild in spirit and indigenous to the rugged wetlands of the region, before enjoying lunch on the range. Your afternoon will be spent exploring the ancient Roman city of Arles, including its Roman Baths and impressive Amphitheater built in 90 AD. Tonight you will raise a glass to your sojourn through Southern France with a celebratory dinner prepared for you at the villa.

MEALS: Breakfast, Lunch, Dinner
Wake to one more bountiful breakfast before completing check-out. Be greeted by your CB Regional Ambassador and depart by chauffeur for either Nice Cote d'Azur Airport or Gare de Nice Ville Train Station, and the end of your Encounter.

MEALS: Breakfast
Pricing for this CountryHouse Encounter begins at:
$7,300/per person*, based on double occupancy and a travel party of 8 

$6,500/per person*, based on double occupancy and a travel party of 10
*The price of your CountryHouse Encounter will be determined by your travel party size, requested dates, and any additions or overages as related to daily incidentals, organized meals & snacks, and/or scheduled chauffeured transportation.
A seamless travel experience from arrival to departure
24/7 support during your CountryHouse Encounter & the dedicated local assistance of a CountryBred Regional Ambassador
Chauffeured, private transportation for arrival & departure transfers & all touring activities, as indicated in the itinerary
Daily private chauffeur service, as indicated in the itinerary
Private touring with our professionally licensed & English speaking Regional Ambassador, as indicated in the itinerary
A curated selection of signature local experiences & engaging expert-led activities, exclusively developed to showcase the culture and cuisine of your home away from home
All entrance fees, required reservations & tickets associated with touring during your CountryHouse Encounter
In-residence dining highlighting seasonal ingredients and regional flavors, including daily breakfast & one in-house meal per day
Organized dining experiences outside of residence, as indicated in your itinerary
Daily assortment of snacks and refreshments, including wine, beer, soft drinks, water, coffee & tea
Daily housekeeping service with midweek changing of linens & towels
Laundry service at one load per person, is included during your stay
All electricity, water & gas
Unlimited internet access
Traveler Welcome Package
Taxes & base gratuities for the staff of the residence, private chauffeur & Regional Ambassador
International or regional airfare
Airport taxes and charges, airport parking or excess baggage charges
Expenses for activities/excursions not included or identified in the Encounter itinerary
Transportation expenses incurred during free time
A-la-carte food orders, alcoholic beverages or wines outside of pre-arranged menus during organized meals
Any meals or beverages during free time, not indicated in the Encounter Itinerary
Personal expenditures and personal spending money
In residence incidentals not indicated in the Encounter Itinerary
Travel insurance including health, accidents, lost baggage and trip cancellation
Passport and Visa expenses
All other items that are not mentioned or included in your Encounter itinerary
Once you submit your Booking Request, our team will get to work confirming whether your preferred travel dates are available. Within 72 hours of receiving your Booking Request, we will provide you with a quoted trip price for your preferred dates and travel party size, along with booking instructions that will include steps on how to submit your required trip deposit.
What is the minimum & maximum occupancy for the property featured in this CountryHouse Encounter?
The property featured in this CountryHouse Encounter is available for exclusive rental only. The property rental requires a minimum occupancy of 8 guests, and can accommodate a maximum of 10 guests.
Why is my quoted trip price different than the published starting price per person?
While our CountryHouse Encounters are pre-designed and ready to book travel experiences, there are important factors that may impact the quoted trip price, namely property availability, number of travelers in your party, the minimum stay required, and whether you are requesting to travel during high or low season in a specific region or during a national holiday/special event.
What happens if my requested travel dates are not available?
Should your requested travel dates not be available, or if they happen to encompass a national holiday or special event that will significantly impact your quoted trip price, we will certainly let you know and work with you to identify alternate travel dates.
April
May 
June
July
August
September 
October
This CountryHouse Encounter includes a chauffeured private transfer from Nice Cote d'Azur Airport or Gare de Nice Ville Train Station upon arrival, and a chauffeured private transfer to Nice Cote d'Azur Airport or Gare de Nice Ville Train Station for departure.
Private transfers to and from alternate locations not included as part of this CountryHouse Encounter, such as a residence, hotel, car rental office, etc., can be requested at an additional cost.
Upon arrival, you will be welcomed by your CountryBred Regional Ambassador who will introduce you to your CountryHouse, be available to answer any questions you may have, and ensure that you are able to settle into your accommodation with ease.
Prior to departure, your CountryBred Regional Ambassador will facilitate a final walk through of your accommodation, and go over any charges or incidental charges you may have incurred during your stay, which are not included as part of your CountryHouse Encounter.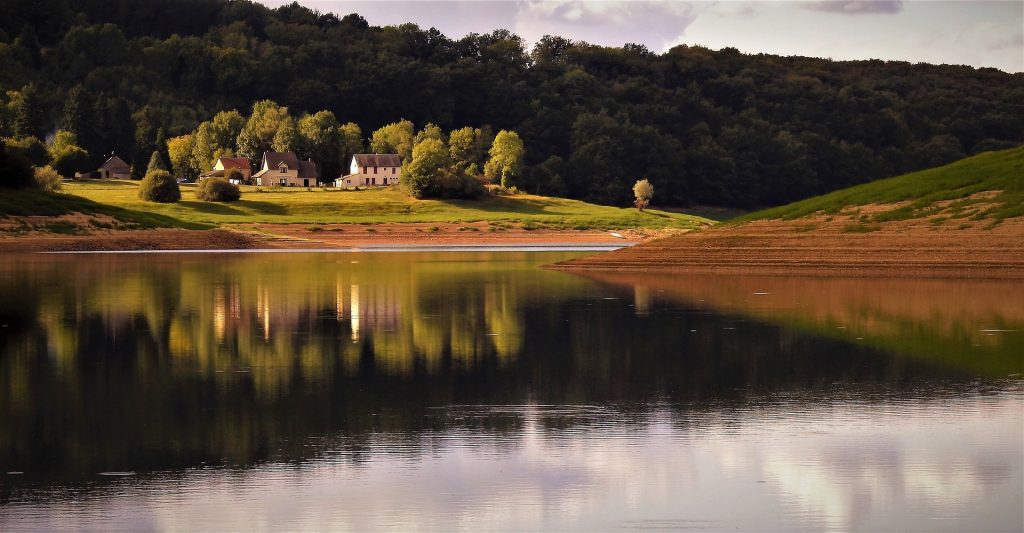 Set off for a scenic voyage through the blissful heart of the Upper Burgundy region, from Chablis and Noyers to Vézelay.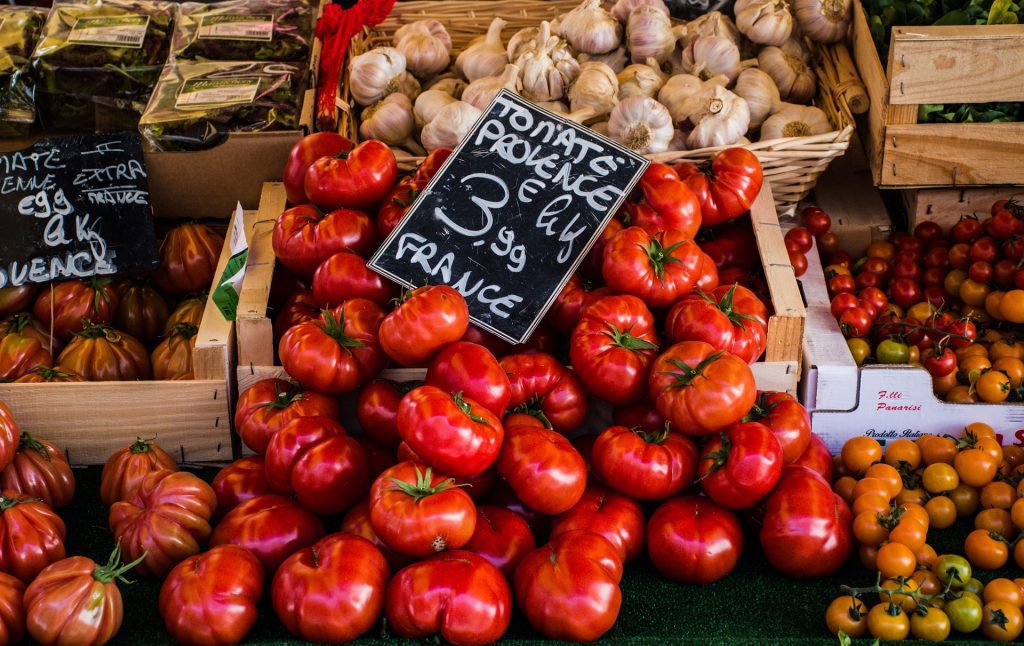 Journey to the iconic culinary capitals of France on this flavorsome feast for the senses, from Provence and Lyon to Paris and Bordeaux.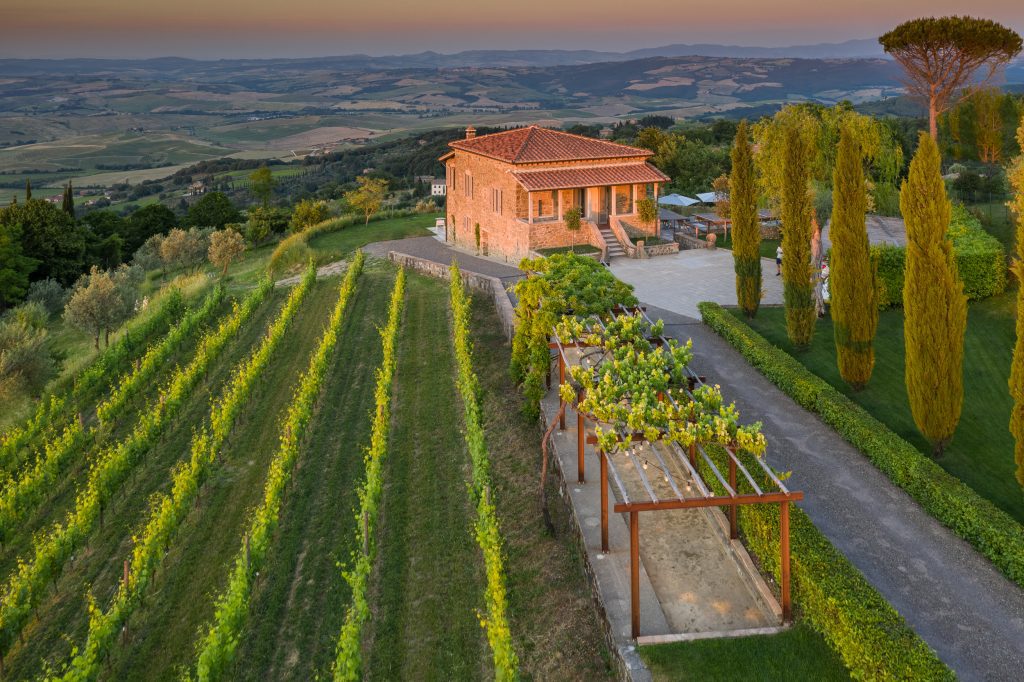 Celebrate the fine flavors and majestic beauty of Tuscany's enchanting Val d'Orcia from your sumptuous private villa escape.
"CountryBred went above and beyond. From the moment we stepped out of the plane and met our driver, we knew we were in for a treat. Every single detail was accounted for and taken care of, leaving my husband and I to just sit back and relax. Each experience and hotel, every single meal, driver, tour guide, exceeded any sort of expectation we had. On our last day, my husband said "I don't think I ever want to travel any other way. CountryBred is the only way to go". I second that!"
Well planned and very fun agenda scheduled by CountryBred. The local drivers and guides were very knowledgeable, excellent, punctual, fun to be with and gave us an understanding of the places that we visited far above what we would have learned on our own.
"We have traveled with CountryBred three years in row. Each experience has been well thought out and has exceeded our expectations. They knows us and customize our trips with us. The team in Europe has been phenomenal each year; their ability to add the local flavor is beyond any group we have worked with before. Attention to detail is beyond compare. We will travel with CountryBred again; it's easy."
Interested in a 100% tailor-made experience?
Perfectly handcrafted just for you. Our Couture Encounters are artfully designed start to finish according to your cultural interests, preferred travel pace, and ideal length.