Alluring Amalfi Coast & its Islands
Encounter Amalfi Coast & its Islands
Let Italy's southern Mediterranean enthrall your senses as you experience the intoxicating allure of the Amalfi Coast, from the timeless wonders of the Sorrentine Peninsula to the enchanting treasures of the Phlegraean islands. Explore the pastel island beauty of Ischia and Procida before relishing the glamorous spirit of Capri. Traverse the ancient ruins of Herculaneum and behold the timeless majesty of the Bay of Naples in Sorrento. Kiss the sky in splendid hilltop Ravello and bask in the radiant culture of Amalfi and Positano, as you revel in the sun-baked bliss of the Costiera.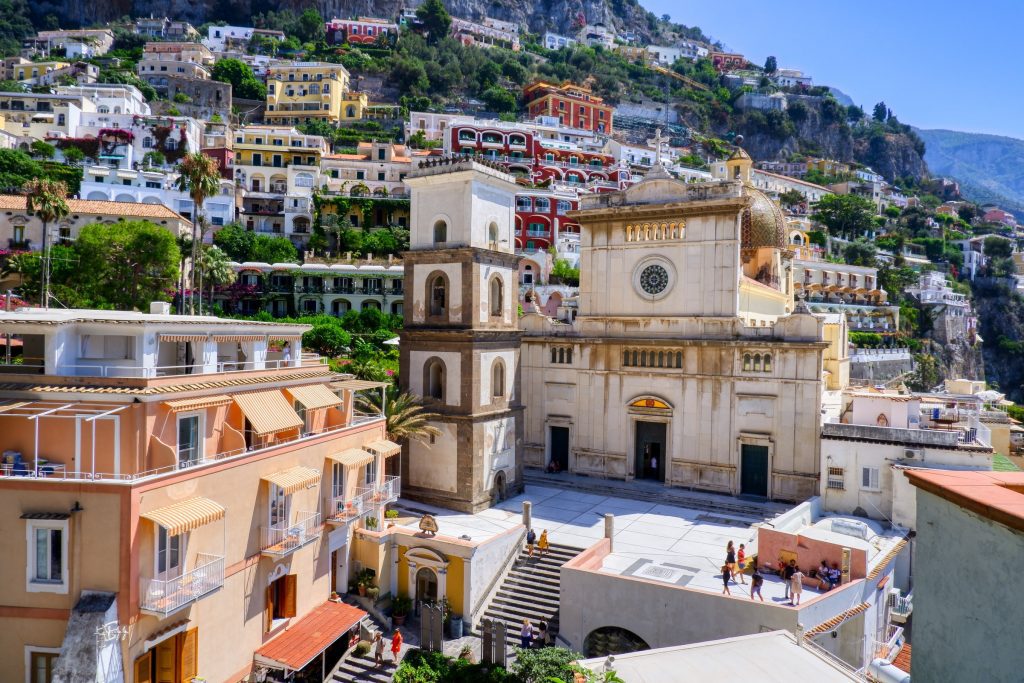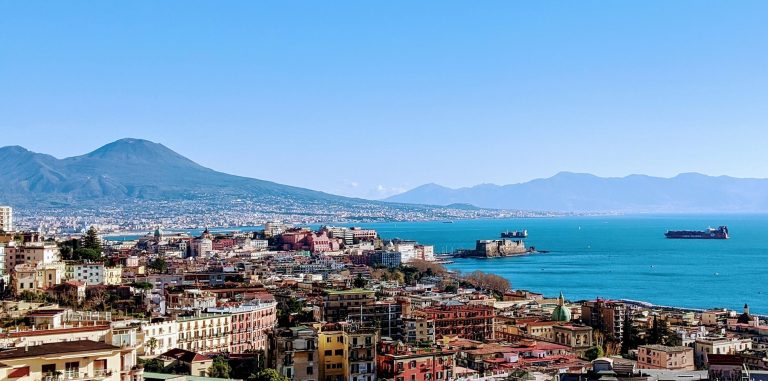 Begin your sumptuous odyssey along the Amalfi Coast with arrival to Naples Capodichino Airport or Napoli Centrale Train Station. Your chauffeur will be waiting to transport you to your iconic five-star stay, Grand Hotel Parker's, a beacon of hospitality in Naples since the 19th century. Toast to the start of your Costiera getaway with a gastronomic dinner of Neapolitan flavors reinterpreted with a contemporary touch and paired alongside captivating views of the Gulf of Naples, at your hotel's Michelin-starred George Restaurant.
Stay: Grand Hotel Parker's
Meals: Dinner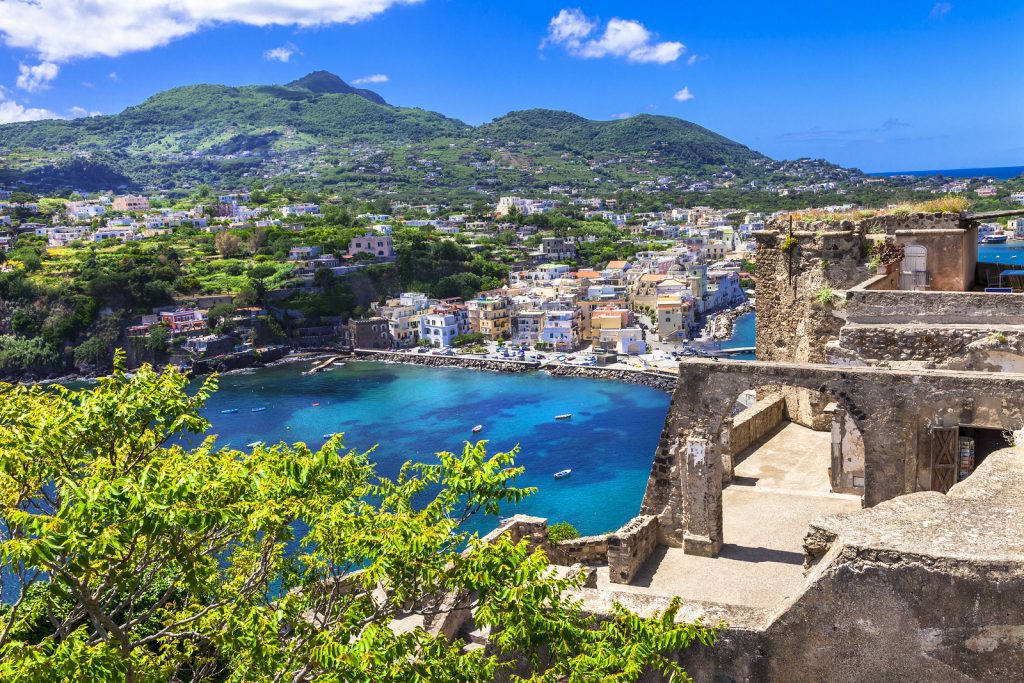 Greet the morning with a chauffeured transfer to the Port of Naples where you'll embark by private boat for idyllic Ischia, part of the Phlegraean archipelago of islands. Arrive to your exquisite, five-star stay, Mezzatorre Hotel & Thermal Spa, positioned upon a peaceful promontory offering dazzling views onto the Mediterranean. Your CB Regional Ambassador will welcome you with a guided exploration of Ischia's most splendid corners, from the seaside village of Lacco Ameno, an ancient colony of Magna Grecia to the watercolor seafront of Ischia Ponte before visiting the 15th century Castello Aragonese. Travel to a boutique family-owned winery to taste the island's famed Biancolella d'Ischia and other local varietals before savoring a lunch of authentic Ischitani recipes at the cantina's quaint vineyard restaurant. Enjoy a splendid free afternoon to settle in and get acquainted with your hotel's world class amenities.
STAY: Mezzatorre Hotel & Thermal Spa
Stay: Mezzatorre Hotel & Thermal Spa
Meals: Breakfast, Lunch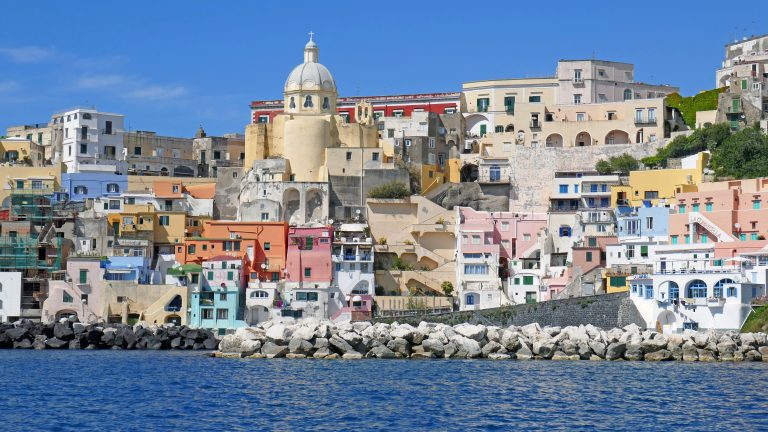 Today embark by private boat for an exclusive, captain-led voyage to the sherbet hued island of Procida, with free time along the way to sunbathe and swim in some of the Mediterranean's most crystalline waters. Delight in a delectable lunch prepared for you on board before setting anchor for free time to explore Procida's antique center and atmospheric 17th century Marina Corricella, independently. Following return to Ischia, delight in a free evening to continue discovering the island at your leisure.
Stay: Mezzatorre Hotel & Thermal Spa
Meals: Breakfast, Lunch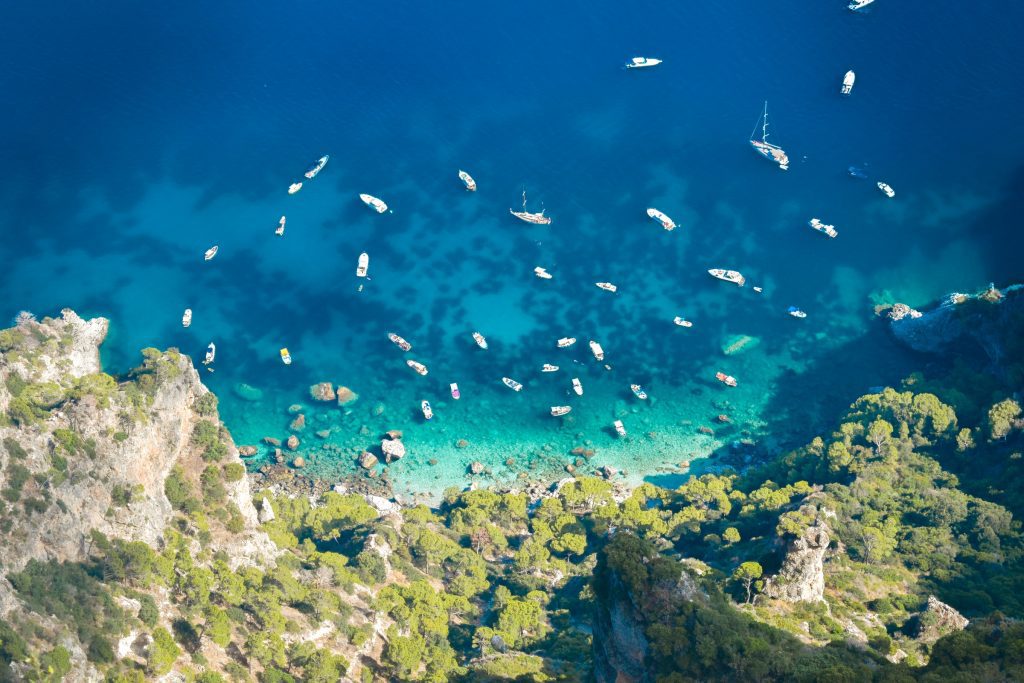 Set off by private boat for a dazzling, captain-led journey to the illustrious island of Capri. Discover the island's fabled coastline and grottoes, including the dramatic Faraglioni rock formations, as you enjoy plenty of time to sunbathe and swim in the sapphire sea along the way. Arrive to a famed cliffside hideaway suspended above Capri's signature azure waters for a Michelin-starred lunch highlighting coastal Neapolitan flavors.* Spend free time exploring Capri Town's dazzling Piazza Umberto I and perusing the many chic boutiques along Via Camarelle. Return to your private boat and enjoy a sparkling toast to Capri and a magnificent day at sea before returning to Ischia.

*Please note this exclusive dining experience is subject to availability at time of booking.
Stay: Mezzatorre Hotel & Spa
Meals: Breakfast, Lunch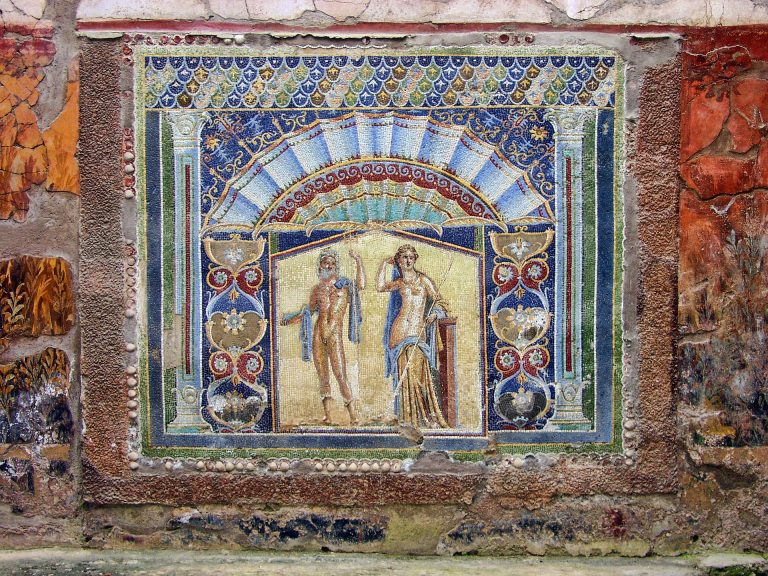 From your ideal Ischian retreat be transported to port before embarking by private boat for the Port of Naples on the mainland. Set off for the ancient archaeological site of Herculaneum where your CB Regional Ambassador will guide you on an intriguing examination of the exquisitely preserved archaeological site offering a rare glimpse of an ancient Roman town. Continue your journey along the Sorrentine Peninsula where a lunch of traditional recipes prepared using seasonal ingredients awaits you at a charming eatery in historic Sorrento, and free time to explore the town's central Piazza Tasso and main shopping avenue, Via San Cesareo. Enjoy an exclusive visit to a family-owned farm noted for their cultivation of prized Sorrentine lemons, to learn how their own artisan Limoncello is made, before tasting the sunny nectar along with homemade delicacies produced from estate grown lemons. End the afternoon with arrival to the splendid hilltop town of Ravello perched high above the Costiera, for check-in to former 12th century villa turned glorious, five-star retreat, Palazzo Avino.
STAY:
Stay: Palazzo Avino
Meals: Breakfast, Lunch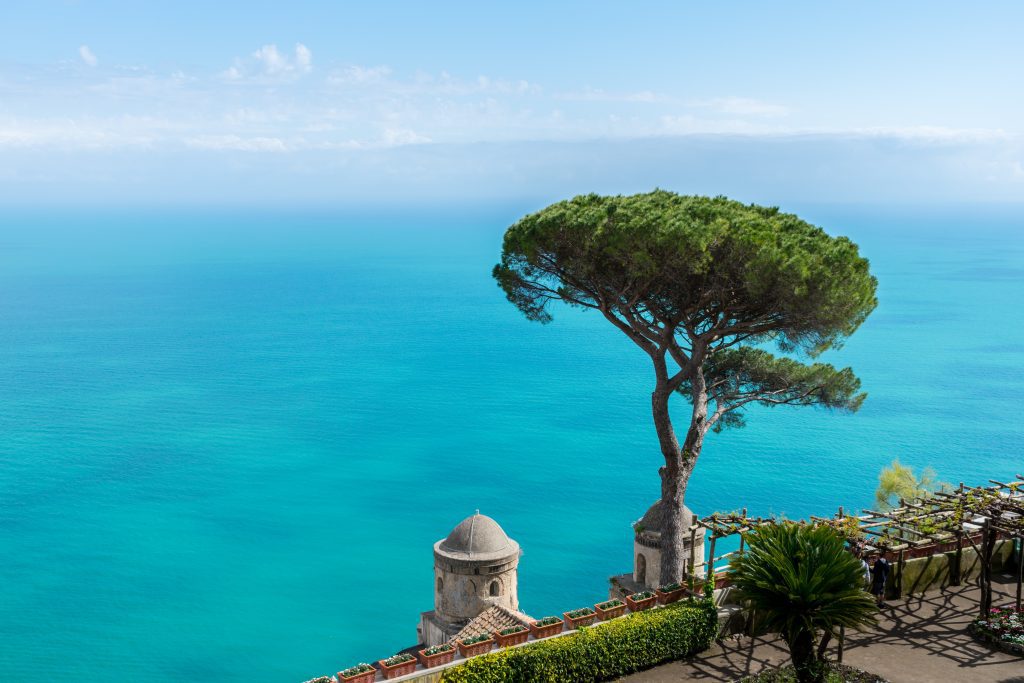 Experience true flavors of the Costiera from its cheesemaking roots to its terraced vines kissed by the sun and perfumed by the sea. Be welcomed at the caseificio of a noted cheese monger for a behind the scenes look at how traditional Mozzarella is made by hand, before delighting in a tasting of Campania's signature cheeses like Provola and Fior di Latte. Set off by chauffeur for the dramatic vineyards of the Monti Lattari where a family of winemakers will welcome you for a private visit of their boutique winery and expert-led tasting flight of the estate's small batch Costa D'Amalfi DOC vintages crafted from indigenous Costiera grape varietals, offered alongside a light lunch of artisan salumi and local products. Return to Ravello for a privately guided visit of the town and the splendid 19th century Villa Rufolo with its magnificent gardens. Tonight savor a gastronomic tasting menu of Neapolitan flavors elevated with contemporary creativity and paired with regional wines at Palazzo Avino's elegant Michelin-starred restaurant, Rossellini's.
Stay: Palazzo Avino
Meals: Breakfast, Light Lunch, Dinner
Travel to the captivating seaside town of Amalfi where your CB Regional Ambassador will help you experience its breathtaking medieval Duomo, a striking mosaic of Arab-Norman, Gothic, Renaissance, and Baroque influences, before appreciating the serenity and architectural beauty of the Chiostro del Paradiso (Cloister of Paradise). Savor a lunch of sophisticated coastal cuisine at an acclaimed eatery known for its locally caught fish and stunning sea views before continuing the day in the exquisite town of Positano, with its breathtaking terraces to the sparkling sea. Enjoy a free afternoon to discover Positano's beautiful beachfront and lovely Viale Pasitea, with its many stylish boutiques and artisan workshops.
Stay: Palazzo Avino
Meals: Breakfast, Lunch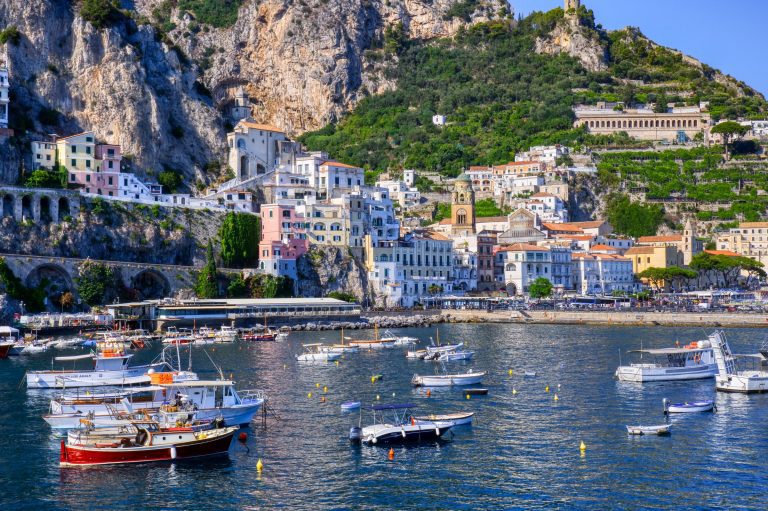 Bid adieu to your dreamy Ravello retreat as you are chauffeured to either Naples Capodichino Airport or Napoli Centrale Train Station for departure, and the end of your Encounter.
The price of this Crafted Encounter begins at $13,500/per person*, based on double occupancy and a travel party of two.
Groups of four or more are eligible for our small group preferred pricing, and will enjoy 25% off the total trip price.
*The price of your Crafted Encounter will be determined by your travel party size and requested dates. This Encounter is also available for solo travelers at an additional cost.
A seamless travel experience from arrival to departure
Firsthand local knowledge & insights by our expert team
24/7 support during your Encounter
Chauffeured, private transportation for touring & transfers
Private touring with our professionally licensed & English speaking Regional Ambassadors
Stays at five & four-star boutique luxury accommodations
Engaging activities led by our family of cultural experts
Signature experiences with insider access
All tickets/entrance fees associated with touring
Organized dining experiences celebrating regional cuisine
Traveler Welcome Package
Taxes & base gratuities
Regionally authentic dining
Traveler Welcome Package
Taxes & base gratuities
International or regional airfare
Airport taxes and charges, airport parking or excess baggage charges
Expenses for activities/excursions not included or identified in the Encounter itinerary
Transportation expenses incurred during free time
A-la-carte food orders, alcoholic beverages or wines outside of pre-arranged menus during organized meals
Any meals or beverages during free time
Personal expenditures and personal spending money
Hotel incidentals including room service, laundry services and hotel bar tabs
Hotel room upgrade requests and/or fees/supplements incurred from any room changes
Travel insurance including health, accidents, lost baggage and trip cancellation
Passport and Visa expenses
All other items that are not mentioned or included in your Encounter itinerary
Once you submit your Booking Request, our team will get to work confirming whether your preferred travel dates are available. Within 72 hours of receiving your Booking Request, we will provide you with a quoted trip price for your preferred dates and travel party size, along with booking instructions that will include steps on how to submit your required trip deposit.
Why is my quoted trip price different than the published starting price per person?
While our Crafted Encounters are pre-designed and ready to book travel experiences, there are important factors that may impact the quoted trip price, namely hotel availability, number of travelers in your party, and whether you are requesting to travel during high or low season in a specific region or during a national holiday/special event.
What happens if my requested travel dates are not available?
Should your requested travel dates not be available, or if they happen to encompass a national holiday or special event that will significantly impact your quoted trip price, we will certainly let you know and work with you to identify alternate travel dates.
May 
June
July
August
September 
This Crafted Encounter includes a chauffeured private transfer from Naples Capodichino Airport or Napoli Centrale Train Station upon arrival, and a chauffeured private transfer to Naples Capodichino Airport or Napoli Centrale Train Station for departure.
Private transfers to and from alternate locations not included as part of this Crafted Encounter, such as a residence, hotel, car rental office, etc., can be requested at an additional cost.
"This is our second trip we have taken with CountryBred and the attention to detail and the caring on every level is quite extraordinary. We love the company and the quality of everything they touch: the hotels, the level and selection of restaurants, the guides and drivers. We rate everything as "exceptional" because truly it is! We say, "Wherever CountryBred goes is where we want to travel." We sing the praises of the staff and their responsiveness to all. The trips always reflect who we are as people. We dream about going - and the trips live up to our expectations every time."

"My family of 9 decided to travel to Italy to have a family reunion and celebrate a few milestone birthdays. CountryBred created an amazing experience the moment we touched ground in Italy. With personal guides throughout the Amalfi Coast and Rome, divine meals with exquisite service, breathtaking locations, and surprise personal touches from CountryBred, our family will have a lifetime of memories. We are grateful to have been the recipients of such a well planned trip."


"CountyBred curated the best vacation we've ever had! We will never forget the private activities, excursions, and culinary experiences we had in the Amalfi Coast. The entire experience was life-changing. You are definitely in the best hands with the CountryBred team. Every detail and logistic was seamless. We look forward to the next trip with CountryBred!"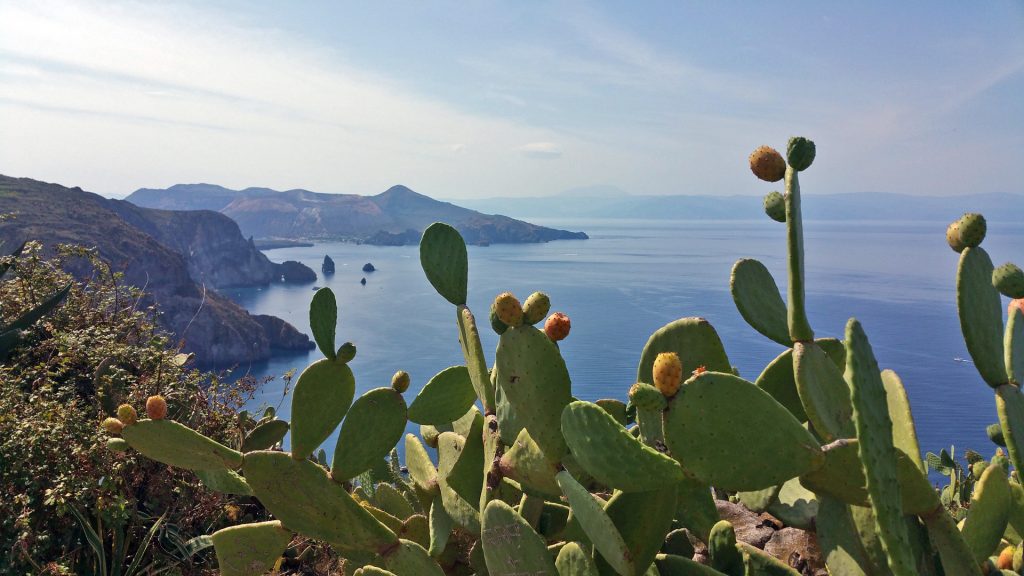 Discover the beguiling heritage of the Mediterranean's largest island as you getaway to Sicily's most secluded seaside stretches and stunning hideaways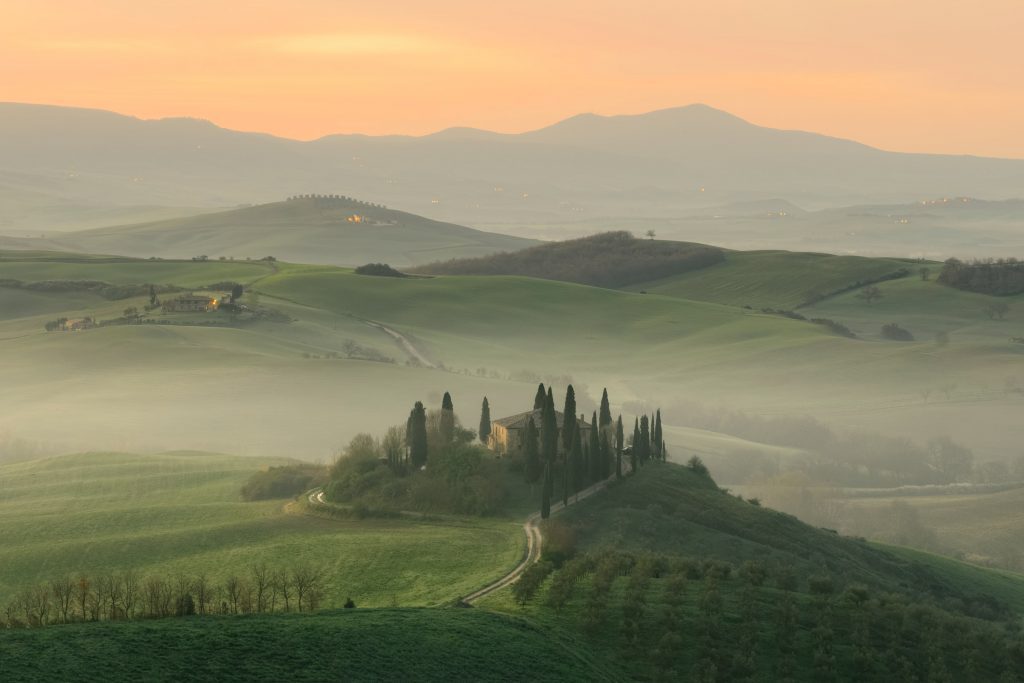 Hilltop Towns of Tuscany, Umbria & Rome
Set off for a unique exploration of Central Italy's fabled countryscapes and medieval hilltop treasures preserved by time, from the secret villas and gardens of the Castelli Romani and the emerald green heart of Umbria to the timeless beauty of Southern Tuscany.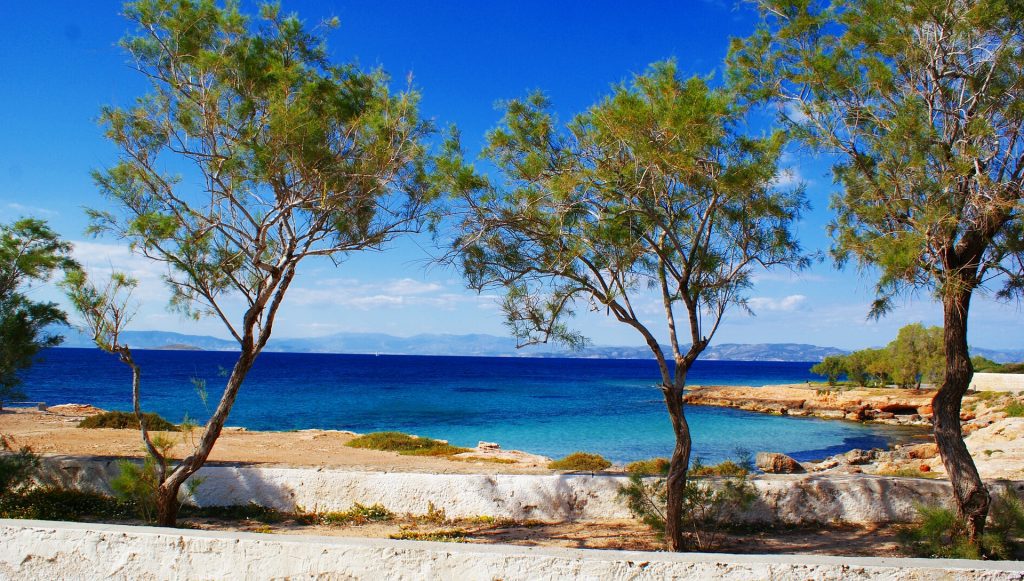 Chartered Greek Saronic Islands
Fall in love with the serenity and sophistication of the Saronic Islands as you set sail by luxury catamaran for an enchanting odyssey to some of the most unspoiled beaches, secluded coves and blissfully vintage seaside villages in all of Greece.
Interested in a 100% tailor-made experience?
Perfectly handcrafted just for you. Our Couture Encounters are artfully designed start to finish according to your cultural interests, preferred travel pace, and ideal length.