Discover the beguiling heritage of the Mediterranean's largest island as you getaway to Sicily's most secluded seaside stretches and stunning hideaways. Journey from the fertile vineyards of Mount Etna and ancient splendors of Siracusa's Ortigia Island to the unspoiled beauty of the Aeolian Islands and romantic panoramas of Taormina. Swim in azure waters beneath the dazzling Mediterranean sun and boat along the serene coves of Panarea and Stromboli, while experiencing the uniquely sublime paradise of Salina.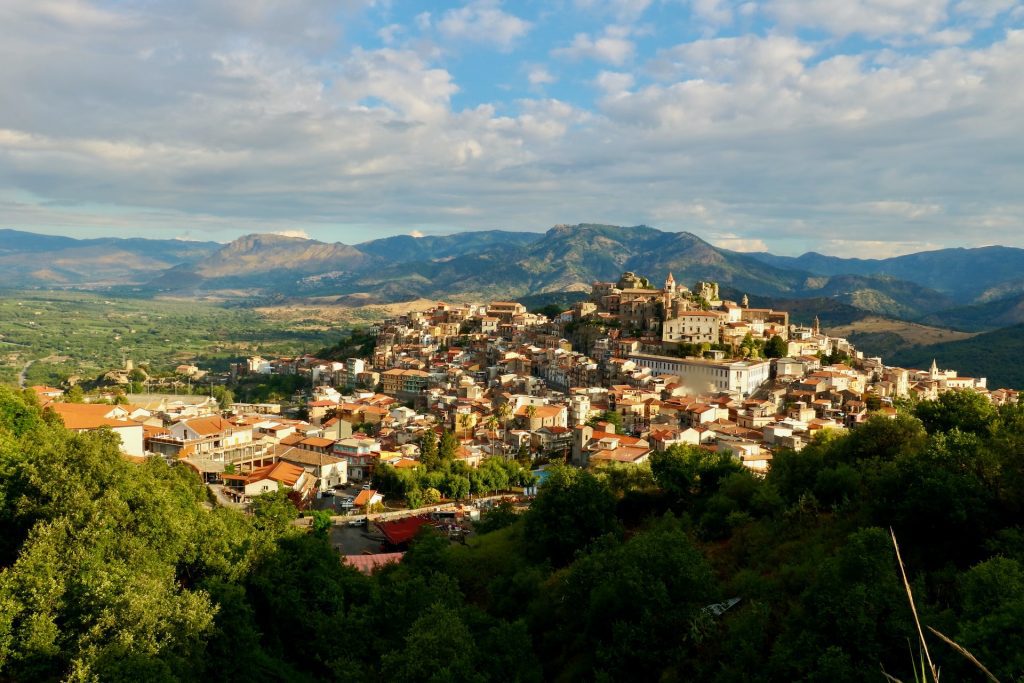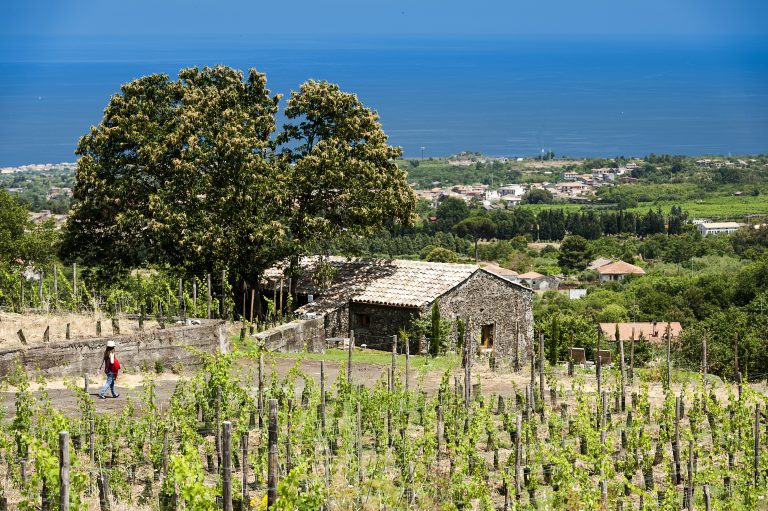 Your sublime sojourn through Sicily will begin with arrival to Catania-Fontanarossa Airport. Be welcomed by your chauffeur and set off for the dramatic vineyard landscapes of Etna Wine Country, for arrival to your chic wine country retreat, Monaci delle Terre Nere, nestled along the bucolic foothills of Mount Etna. Toast to the start of your island escape with a sophisticated dinner of traditional Sicilian flavors prepared using estate grown produce and seasonal 0km ingredients at your hotel's noted restaurant, Locanda Nerello.
Stay: Monaci Delle Terre Nere
Meals: Dinner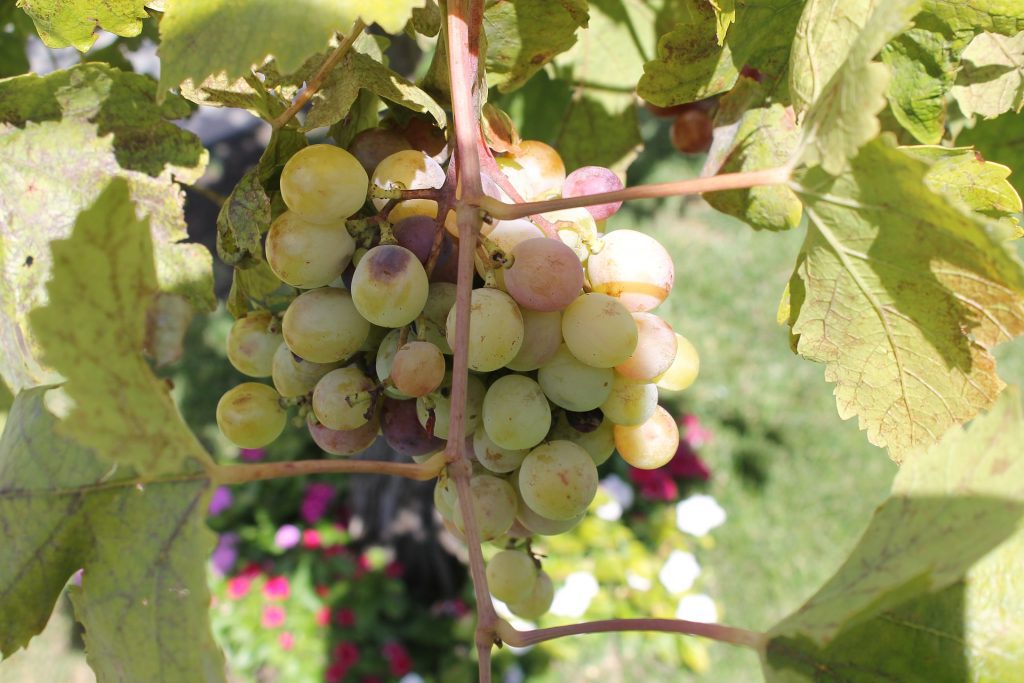 Arrive to the wine estate of a legendary producer renowned for crafting elegant vintages that showcase the Etna's singular volcanic terroir. Enjoy on a private winery visit and a tasting flight of the producer's coveted wines highlighting local marquee varietals like Carricante and Nerello Mascalese, before savoring a lunch featuring seasonal ingredients and typical Sicilian flavors. Your day of wine appreciation will continue at the estate of a preeminent Etna producer where an exclusive vineyard experience awaits. Visit a selection of the estate's prized single vineyards, including a pre-phylloxera parcel, while learning about the unique soil composition of the terroir, followed by a private tasting of the winemaker's esteemed Etna Bianca and Rosso vintages. In the afternoon, be welcomed into the charming home kitchen of a revered Etna chef for a private cooking lesson in how to prepare traditional Sicilian cuisine, culminating with a bountiful dinner of 
your creations accompanied by local wines.

Stay: Monaci Delle Terre Nere
Meals: Breakfast, Lunch, Dinner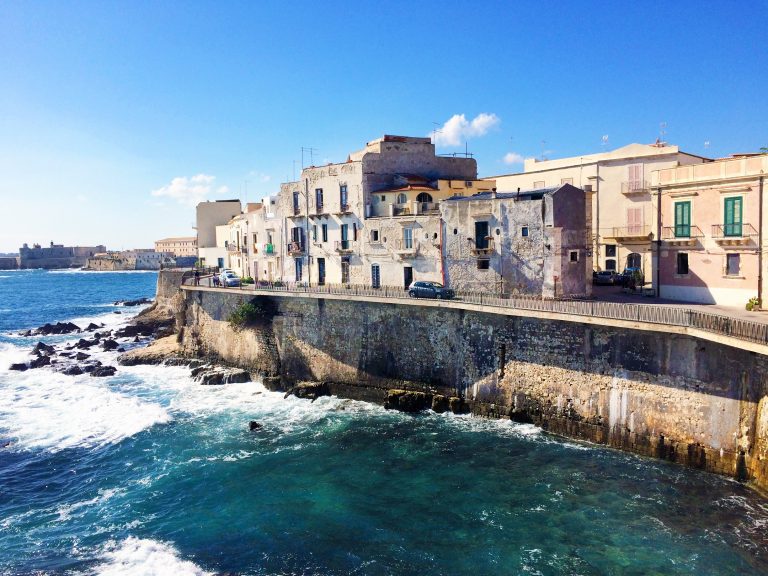 Today set off for Ortigia, the jewel that is the historic heart of Siracusa, where your CB Regional Ambassador will help you explore the town's panoramic waterfront and atmospheric core of medieval lanes and Baroque palaces, punctuated by the extraordinary Piazza Duomo. Stop to admire such treasures as the ancient Temple of Apollo and the Chiesa di Santa Lucia alla Badia housing Caravaggio's striking work, "The Burial of Santa Lucia" before enjoying a lunch of regional specialties with a modern twist at a chic eatery nestled within Ortigia.
Stay: Monaci Delle Terre Nere
Meals: Breakfast, Lunch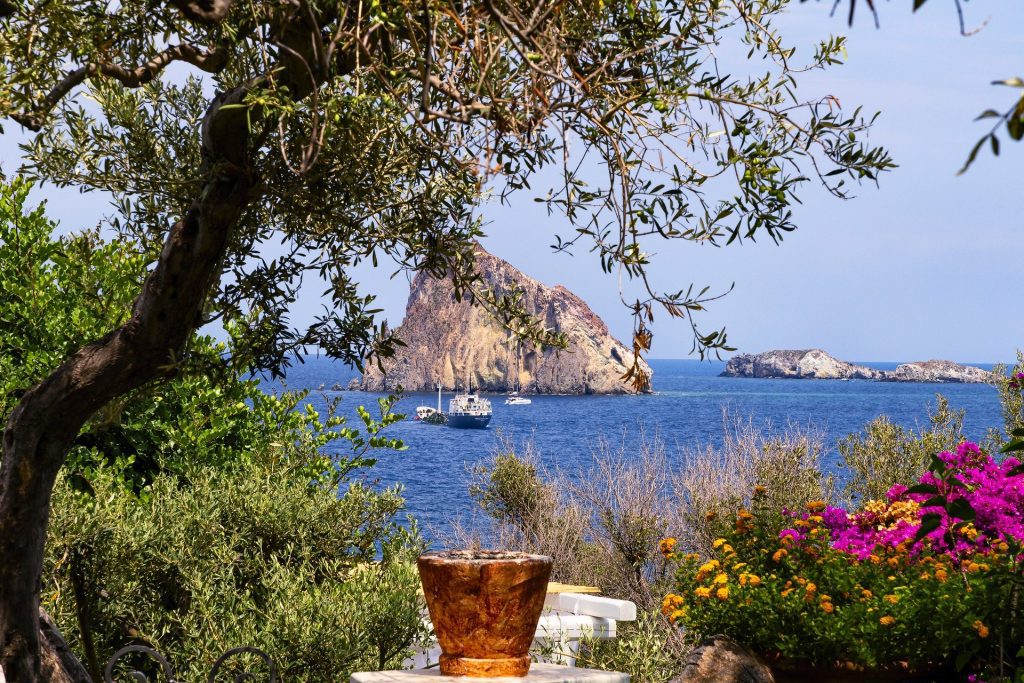 This morning depart your Etna wine country escape for the Port of Milazzo and embark by Hydrofoil for the lush Aeolian Island of Salina. Arrive to your luxurious, coastal vineyard retreat, five-star Capofaro Locanda & Malvasia Resort, a dreamy oasis of sea and vine. Enjoy an epicurean welcome to the island with an exclusive visit to the farm estate of a boutique producer of DOP Capperi Isole Eolie (Aeolian Island DOP Capers) and small batch island vintages, which will be crowned with a tasting of the farm's caper specialties accompanied by estate produced wines. This evening savor a Michelin-starred dinner of Aeolian cuisine artfully revisited with a contemporary twist at an acclaimed culinary destination on Salina.*

*Please note this exclusive dining experience is subject to availability at time of booking.
Stay: Capofaro Locanda & Malvasia Resort
Meals: Breakfast, Dinner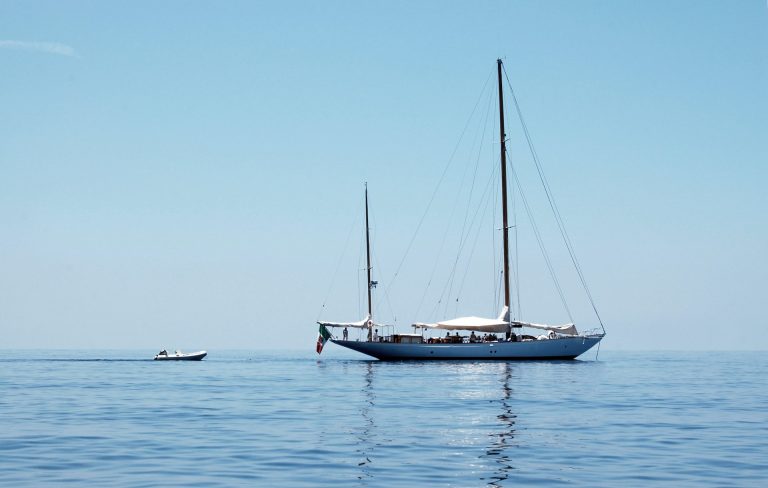 Today you will experience the spellbinding Aeolian Island of Panarea during a captain-led voyage by private boat. Discover the island's most idyllic coves, as you enjoy free time to swim in aquamarine waters and marvel at Panarea's rugged coastline. Enjoy a delicious lunch of fresh fish and seafood specialties prepared for you while on board, before returning to Salina for a relaxing free evening.
Stay: Capofaro Locanda & Malvasia Resort
Meals: Breakfast, Lunch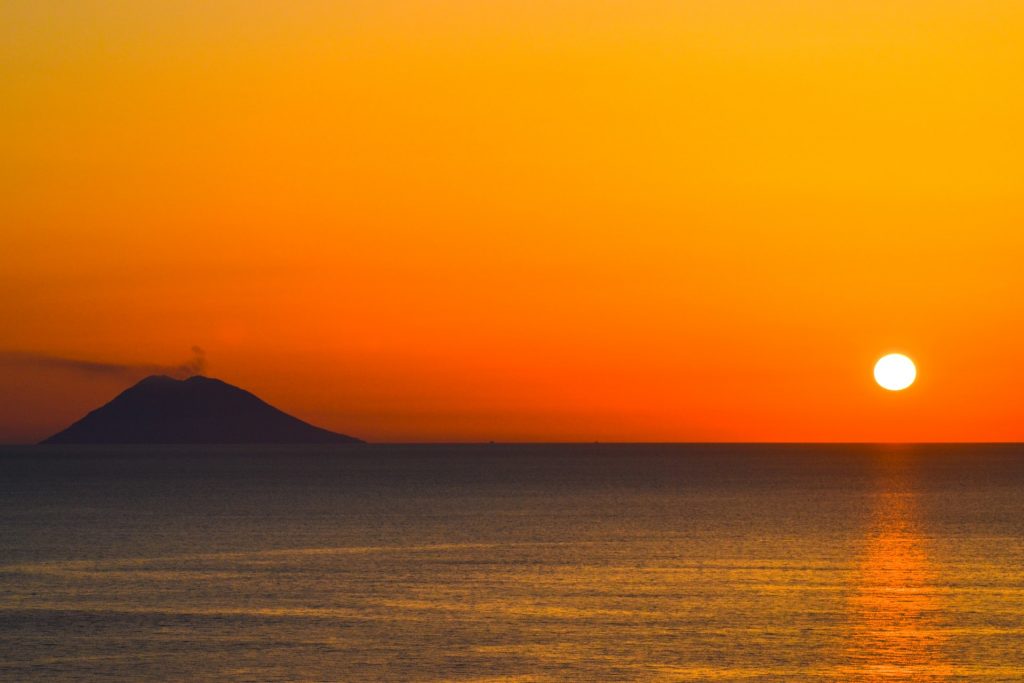 Delight in delicious free time to have a leisurely breakfast, relax at your own pace and enjoy your hotel's blissful amenities. In the late afternoon, be transported to a nearby port where your private boat will be waiting. Embark on an exclusive, captain-led boating experience around the volcanic Aeolian Island of Stromboli, a place of myth and legend since ancient times. Known as the "Lighthouse of the Mediterranean" for its continuous eye catching volcanic activity, you'll admire exquisite views of the island and its capricious craters from the sapphire blue of the water. Savor an enchanting dinner on board as you toast to the sunset, before returning to Salina for the evening.
Stay: Capofaro Locanda & Malvasia Resort
Meals: Breakfast, Dinner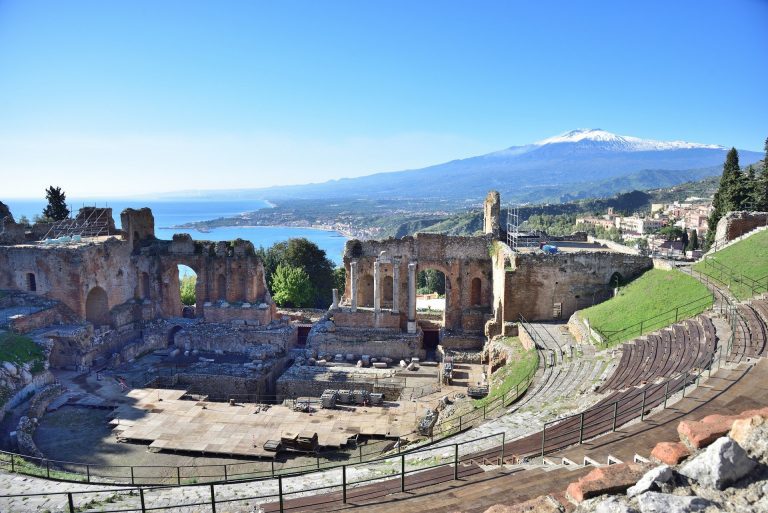 In the morning you'll depart your Aeolian island paradise for return by Hydrofoil to the Port of Milazzo on Sicily. Your chauffeur be waiting to transport you to Savoca, designated a Borghi più Belli d'Italia (one of Italy's most beautiful villages), where your CB Regional Ambassador will help you explore its lovely village center, immortalized in one of Hollywood's most iconic films. Set off for the stunning seaside town of Taormina where an elegant lunch of contemporary Sicilian cuisine awaits you at one of the region's most celebrated Michelin-starred restaurants.* Arrive to your exquisite early 20th century villa turned plush, five-star stay, The Ashbee, before exploring the ancient Greek Theater of Taormina, dating back to the 3rd century BC, to appreciate its dramatic mountainside position with magnificent views of the sea. Delight in a free evening to peruse Taormina's many eclectic boutiques offering an array of treasures, from handmade ceramics to Sicilian foodie finds.

*Please note this exclusive dining experience is subject to availability at time of booking.
Stay: The Ashbee
Meals: Breakfast, Lunch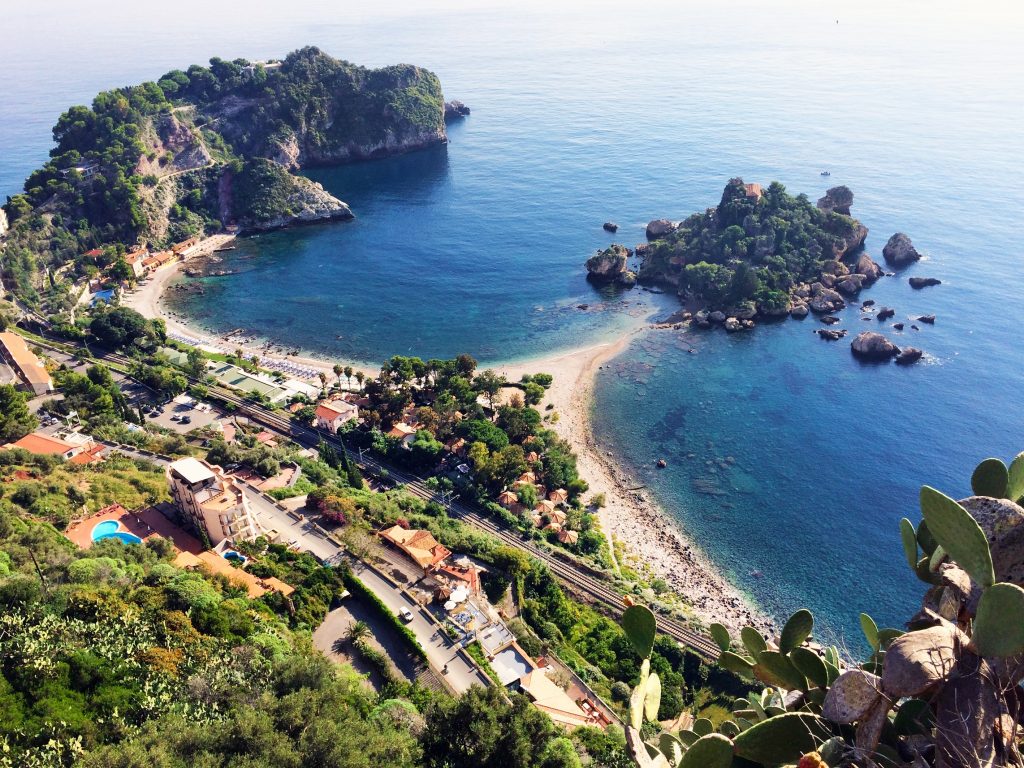 Bid arrivederci to your Taormina retreat as you travel by chauffeur to Catania-Fontanarossa Airport for departure, and the end of your Encounter.
The price of this Crafted Encounter begins at $9,990/per person*, based on double occupancy and a travel party of two.
Groups of four or more are eligible for our small group preferred pricing, and will enjoy 25% off the total trip price.
*The price of your Crafted Encounter will be determined by your travel party size and requested dates. This Encounter is also available for solo travelers at an additional cost.
A seamless travel experience from arrival to departure
Firsthand local knowledge & insights by our expert team
24/7 support during your Encounter
Chauffeured, private transportation for touring & transfers
Private touring with our professionally licensed & English speaking Regional Ambassadors
Stays at five & four-star boutique luxury accommodations
Engaging activities led by our family of cultural experts
Signature experiences with insider access
All tickets/entrance fees associated with touring
Organized dining experiences celebrating regional cuisine
Traveler Welcome Package
Taxes & base gratuities
International or regional airfare
Airport taxes and charges, airport parking or excess baggage charges
Expenses for activities/excursions not included or identified in the Encounter itinerary
Transportation expenses incurred during free time
A-la-carte food orders, alcoholic beverages or wines outside of pre-arranged menus during organized meals
Any meals or beverages during free time
Personal expenditures and personal spending money
Hotel incidentals including room service, laundry services and hotel bar tabs
Hotel room upgrade requests and/or fees/supplements incurred from any room changes
Travel insurance including health, accidents, lost baggage and trip cancellation
Passport and Visa expenses
All other items that are not mentioned or included in your Encounter itinerary
Once you submit your Booking Request, our team will get to work confirming whether your preferred travel dates are available. Within 72 hours of receiving your Booking Request, we will provide you with a quoted trip price for your preferred dates and travel party size, along with booking instructions that will include steps on how to submit your required trip deposit.
Why is my quoted trip price different than the published starting price per person?
While our Crafted Encounters are pre-designed and ready to book travel experiences, there are important factors that may impact the quoted trip price, namely hotel availability, number of travelers in your party, and whether you are requesting to travel during high or low season in a specific region or during a national holiday/special event.
What happens if my requested travel dates are not available?
Should your requested travel dates not be available, or if they happen to encompass a national holiday or special event that will significantly impact your quoted trip price, we will certainly let you know and work with you to identify alternate travel dates.
May 
June
July
August
September 
October
This Crafted Encounter includes a chauffeured private transfer from Catania-Fontanarossa Airport upon arrival, and a chauffeured private transfer to Catania Fontanarossa Airport for departure.
Private transfers to and from alternate locations not included as part of this Crafted Encounter, such as a residence, hotel, car rental office, etc., can be requested at an additional cost.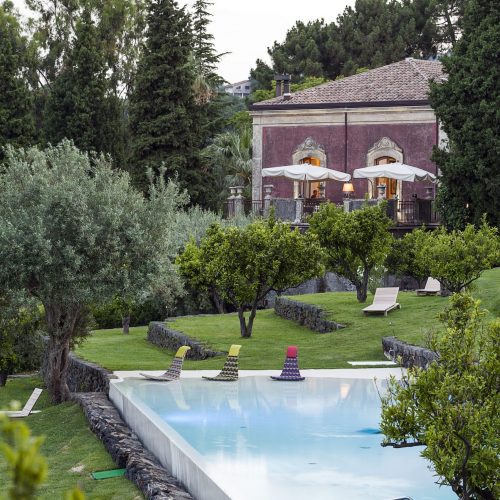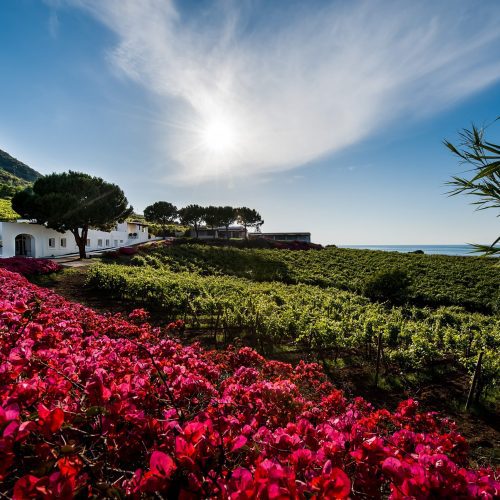 Capofaro Locanda & Malvasia Resort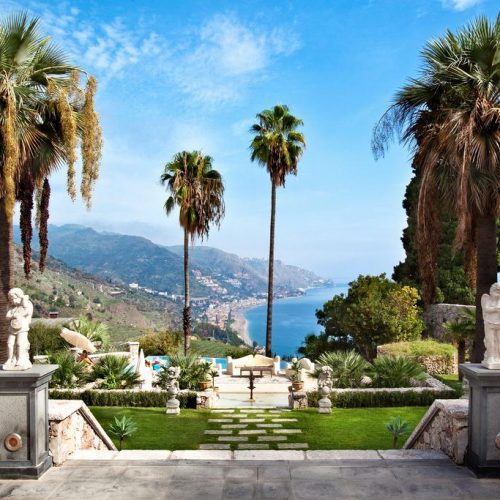 "For my wife and I this was our second trip to Italy but our first time to the Amalfi Coast and Sicily. CountryBred delivered an experience that was above our expectations. Hotels, Meals, Transportation, Tour Guides etc. were best in class. It was obvious that their team had hand picked the places and people that they had visited and met. We highly recommend using CountryBred to plan your next vacation."

"We wish we had discovered CountryBred before going on previous trips. Their incredible attention to matching our interests and preferences with their knowledge and experience made for a most enjoyable and satisfying experience."


"If you're looking to put together that "best trip ever" adventure to Europe for family or friends, nobody does it better than CountryBred. Carefully curated trips a specialty!"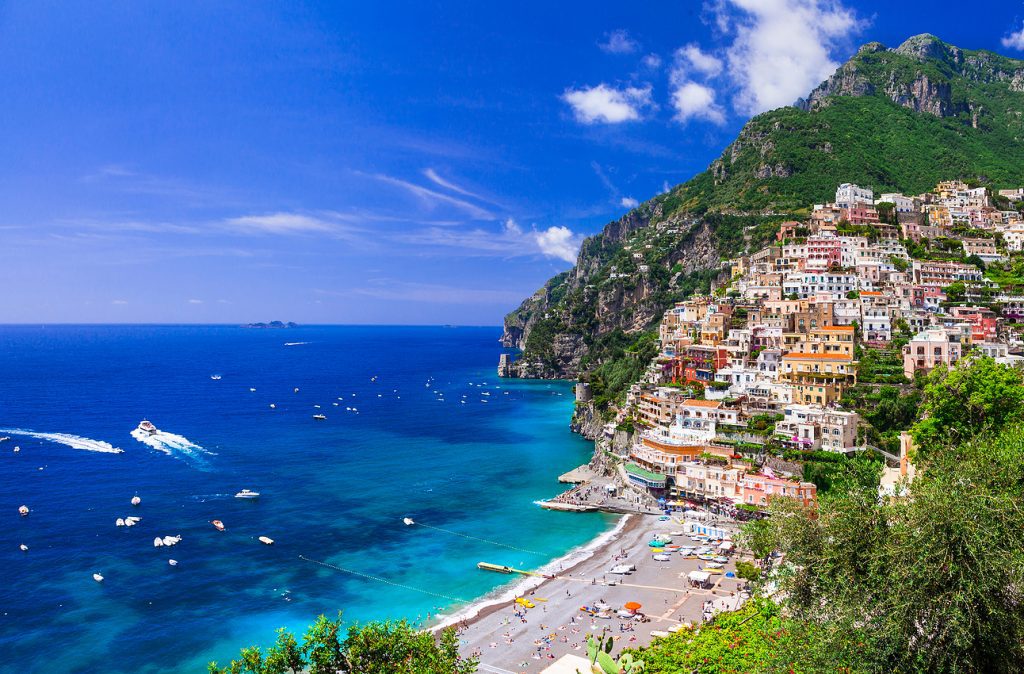 Chartered Amalfi Coast By Sea
Let the siren song of the Amalfi Coast lull you into the sweetest of dreams as you set sail for an exclusive voyage along the Costiera aboard your luxurious private yacht.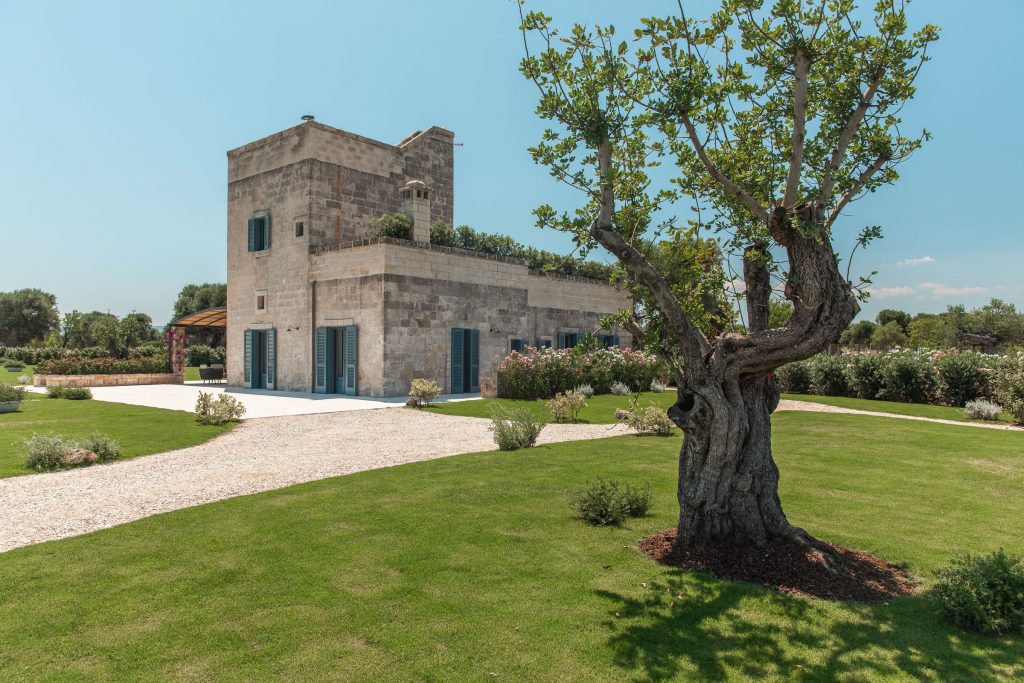 CountryBred Puglia Piccola
Let the beauty of Puglia's Adriatic splendors and Baroque wonders lull you into a state of sublime bliss while enjoying the superbly private comforts of your piccola masseria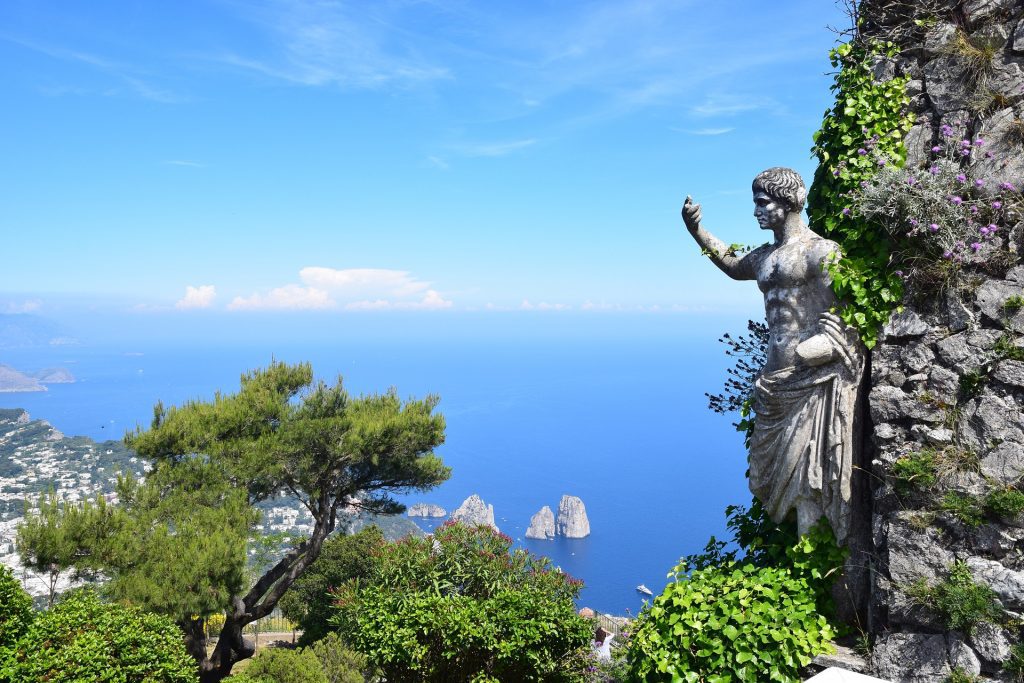 Let Italy's southern Mediterranean enthrall your senses as you experience the intoxicating allure of the Amalfi Coast, from the timeless wonders of the Sorrentine Peninsula to the enchanting treasures of the Phlegraean islands
Interested in a 100% tailor-made experience?
Perfectly handcrafted just for you. Our Couture Encounters are artfully designed start to finish according to your cultural interests, preferred travel pace, and ideal length.