Relive the dazzling opulence of the Belle Époque as you fall in love with luminous Lake Como from your 16th century aristocratic residence turned exquisitely private lakefront villa. Savor a rare taste of the Alto Lago and its Terre Lariane terroir and appreciate the antique elegance of one of the region's most stunning villas, before toasting to sunset on the lake aboard your private boat. Admire spectacular landscapes and explore enchanting Romanesque villages while meandering along panoramic paths, all while appreciating the sublime beauty of Lago di Como from your gilded stay.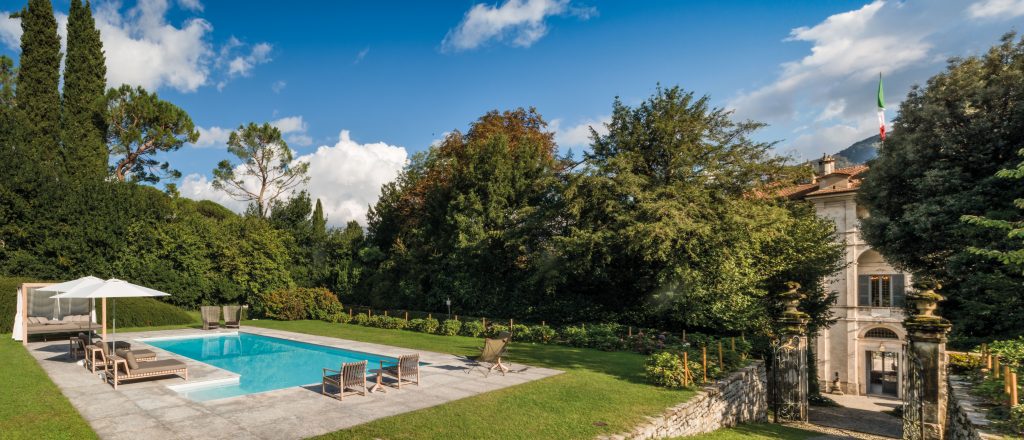 10 to 12 Guests / 6 Bedrooms / 6 Bathrooms
An artistic masterpiece harkening back to the grandeur of the Belle Époque, this sumptuous villa retreat nestled along the luminous banks of Lake Como is a feast for the eyes and the senses. A former aristocratic residence available for parties of up to twelve, the villa is a crown jewel of lavishly decorated halls, priceless tapestries, frescoes, and objets d'art, entirely yours to enjoy in total privacy. Six suites situated in the wings of the villa, each comprised of a spacious bedroom and ensuite bathroom, offer a unique décor that is as opulent as it is comfortable. The spirit of splendor extends to a flowering Italian garden with direct views over the lake, the park bursting with scented trees, and a beautifully secluded outdoor pool, making the villa an ideal place for reliving the glorious history of the lake. A fully dedicated staff, including Villa Manager, butler, chamber maid and housekeeper at your disposal throughout your stay, ensures the ultimate in luxury hospitality.
Arrive to Milan Malpensa Airport or Milan Centrale Train Station where you will be welcomed by your CB Regional Ambassador and depart by chauffeur for the illustrious shores of Lake Como. Upon arrival, be introduced to your lavish Lake Como home away from home by the Villa Manager, who will help you settle in. Relish a free afternoon to get acquainted with your plush residence and the scenic beauty of the lake, before celebrating the start of your Lombardy escape with an epicurean, multi-course welcome dinner with wine pairing hosted at your exclusive villa.

MEALS: Dinner
Greet the morning with a delectable breakfast at the villa before setting off for a day of epicurean discoveries in the Alto Lago. Start with a stroll along the scenic promenade of Menaggio, a lakefront treasure of ancient origin offering stunning water views and a glimpse into classic Lake Como culture. Travel to the boutique vineyards of a winemaking duo carrying on a family legacy of wine production in the region, perched high above the lapis waters of the Alto Lago. Delight in a private cellar tasting of their artfully crafted red and white Terre Lariane wines while admiring an inspired lake setting. From the vine to the orchard, you'll next taste the specialty products of a quaint farm beloved for their small batch olive oil, honey and fruit conserves. Lunch will be an ode to the terroir with panoramic lake views paired with elegant Terre Lariane blends and local dishes hosted at the hillside estate of a noted winemaking family. A leisurely free afternoon will be enjoyed back at the villa with plenty of free time for sunbathing poolside or enjoying the tranquility of the villa's garden, before savoring dinner a casa.

MEALS: Breakfast, Lunch, Dinner
Wake to a leisurely breakfast and free morning of delicious rest and relaxation before savoring a casual lunch hosted in the comfort of your villa. In the afternoon your CB Regional Ambassador will arrive and you'll embark by private boat for the captivating, 18th century Villa del Balbianello to discover its antique interiors and stunning waterfront gardens idyllically perched upon a private promontory. Toast to the sherbet colors of the setting sun across the lake with an exclusive aperitivo hosted aboard your private boat, before arriving to glamorous Bellagio for a dinner of seasonal Northern Italian cuisine with a contemporary touch at a romantic lakeside eatery.

MEALS: Breakfast, Lunch, Dinner
Following breakfast at the villa, spend an exhilarating morning appreciating the lake's stunning natural landscapes from a sensational vantage point. Led by your CB Regional Ambassador, embark on a leisurely hike along the spectacular Greenway del Lago di Como, during which you'll be mesmerized by magnificent vistas overlooking the lake, and enchanted by quaint Romanesque hamlets and lush Mediterranean gardens. Savor a rustic lunch of local lake inspired delights at a charming osteria before returning to the villa for a free afternoon to luxuriate in privacy and enjoy the property's sumptuous amenities. This evening you will toast to your special time on the lake with an epicurean dinner hosted at the villa.

MEALS: Breakfast, Lunch, Dinner
Take pleasure in one more blissful breakfast at the villa, before meeting with your villa's Manager to complete check-out. Be greeted by your CB Regional Ambassador and depart by chauffeur for either Milan Malpensa Airport or Milan Centrale Train Station, and the end of your Encounter.

MEALS: Breakfast
Pricing for this CountryHouse Encounter begins at:
$9,500/per person*, based on double occupancy and a travel party of 10

$8,500/per person*, based on double occupancy and a travel party of 12
*The price of your CountryHouse Encounter will be determined by your travel party size, requested dates, and any additions or overages as related to daily incidentals, organized meals & snacks, and/or scheduled chauffeured transportation.
A seamless travel experience from arrival to departure
24/7 support during your CountryHouse Encounter & the dedicated local assistance of a CountryBred Regional Ambassador
Chauffeured, private transportation for arrival & departure transfers & all touring activities, as indicated in the itinerary
Daily private chauffeur service, as indicated in the itinerary
Private touring with our professionally licensed & English speaking Regional Ambassador, as indicated in the itinerary
A curated selection of signature local experiences & engaging expert-led activities, exclusively developed to showcase the culture and cuisine of your home away from home
All entrance fees, required reservations & tickets associated with touring during your CountryHouse Encounter
In-residence dining highlighting seasonal ingredients and regional flavors, including daily breakfast & one in-house meal per day
Organized dining experiences outside of residence, as indicated in your itinerary
Daily assortment of snacks and refreshments, including wine, beer, soft drinks, water, coffee & tea
Daily housekeeping service with midweek changing of linens & towels
Laundry service at one load per person, is included during your stay
All electricity, water & gas
Unlimited internet access
Traveler Welcome Package
Taxes & base gratuities for the staff of the residence, private chauffeur & Regional Ambassador
International or regional airfare
Airport taxes and charges, airport parking or excess baggage charges
Expenses for activities/excursions not included or identified in the Encounter itinerary
Transportation expenses incurred during free time
A-la-carte food orders, alcoholic beverages or wines outside of pre-arranged menus during organized meals
Any meals or beverages during free time, not indicated in the Encounter Itinerary
Personal expenditures and personal spending money
In residence incidentals not indicated in the Encounter Itinerary
Travel insurance including health, accidents, lost baggage and trip cancellation
Passport and Visa expenses
All other items that are not mentioned or included in your Encounter itinerary
Once you submit your Booking Request, our team will get to work confirming whether your preferred travel dates are available. Within 72 hours of receiving your Booking Request, we will provide you with a quoted trip price for your preferred dates and travel party size, along with booking instructions that will include steps on how to submit your required trip deposit.
What is the minimum & maximum occupancy for the property featured in this CountryHouse Encounter?
The property featured in this CountryHouse Encounter is available for exclusive rental only. The property rental requires a minimum occupancy of 10 guests, and can accommodate a maximum of 12 guests.
Why is my quoted trip price different than the published starting price per person?
While our CountryHouse Encounters are pre-designed and ready to book travel experiences, there are important factors that may impact the quoted trip price, namely property availability, number of travelers in your party, the minimum stay required, and whether you are requesting to travel during high or low season in a specific region or during a national holiday/special event.
What happens if my requested travel dates are not available?
Should your requested travel dates not be available, or if they happen to encompass a national holiday or special event that will significantly impact your quoted trip price, we will certainly let you know and work with you to identify alternate travel dates.
April
May 
June
July
August
September 
October
This CountryHouse Encounter includes a chauffeured private transfer from Milan Malpensa Airport or Milan Centrale Train Station upon arrival, and a chauffeured private transfer to Milan Malpensa Airport or Milan Centrale Train Station for departure.
Private transfers to and from alternate locations not included as part of this CountryHouse Encounter, such as a residence, hotel, car rental office, etc., can be requested at an additional cost.
Upon arrival, you will be welcomed by your CountryBred Regional Ambassador who will introduce you to your CountryHouse, be available to answer any questions you may have, and ensure that you are able to settle into your accommodation with ease.
Prior to departure, your CountryBred Regional Ambassador will facilitate a final walk through of your accommodation, and go over any charges or incidental charges you may have incurred during your stay, which are not included as part of your CountryHouse Encounter.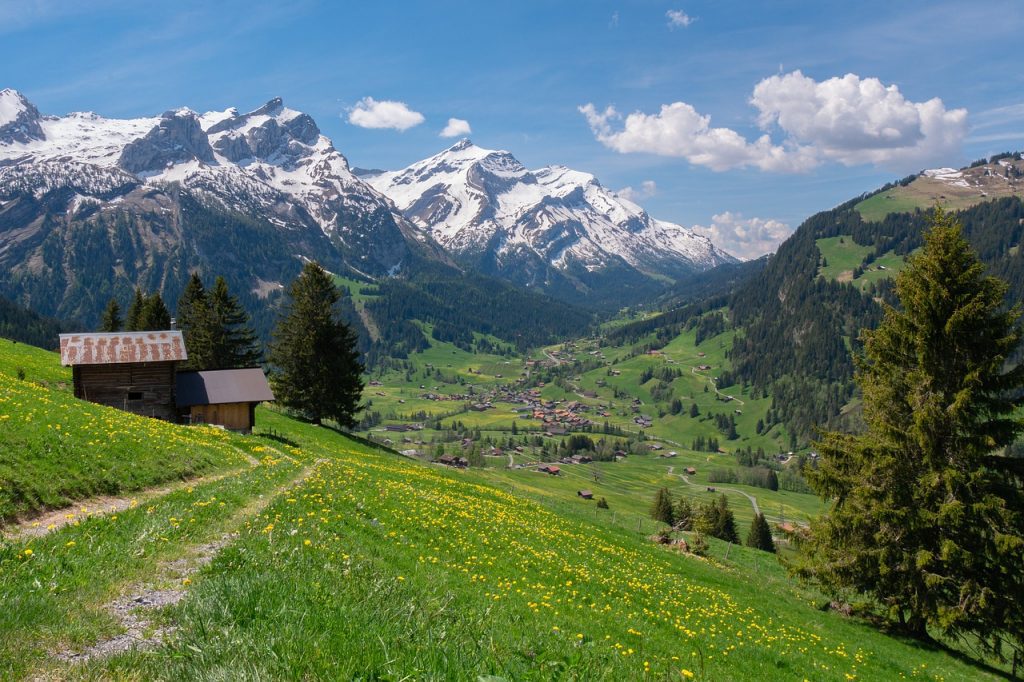 Whisk away on an idyllic adventure through Switzerland's most enchanting corners, from the fairytale charms of Luzern and the emerald green pastures of the Emmental and Gruyères to the majestic Matterhorn of Zermatt, alpine beauty of the Lauterbrunnen Valley and cosmopolitan charms of Zurich.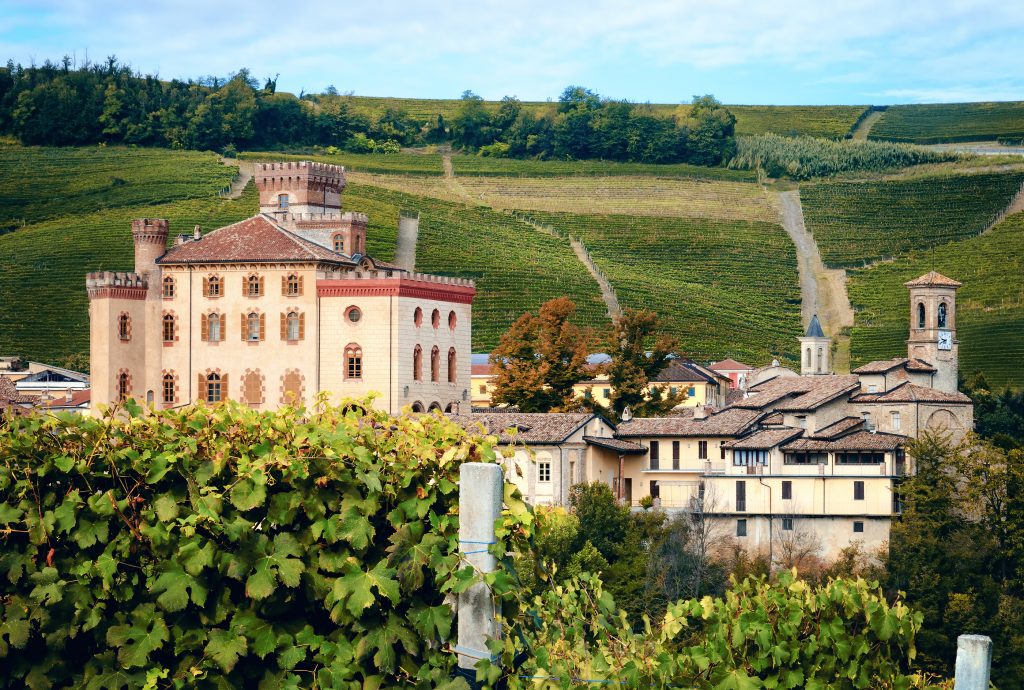 Northern Italian Capitals of Taste
Dazzle your discerning palate on this gastronomic getaway through Northern Italy's finest capitals of taste, from Piemonte and Emilia-Romagna to the Veneto and beyond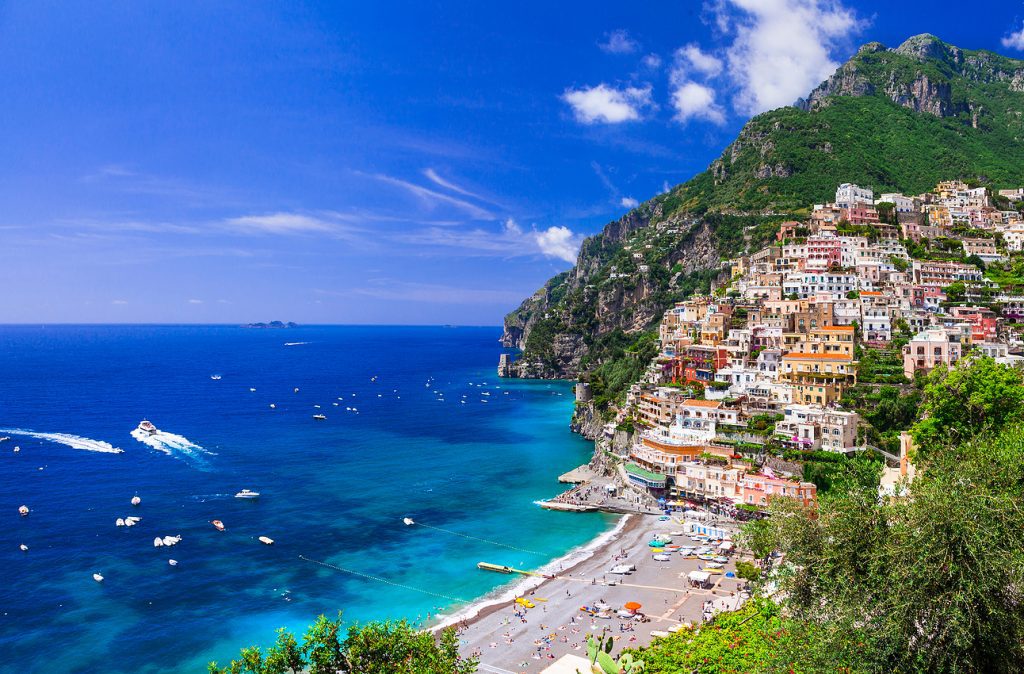 Chartered Amalfi Coast by Sea
Let the siren song of the Amalfi Coast lull you into the sweetest of dreams as you set sail for an exclusive voyage along the Costiera aboard your luxurious private yacht
"Our sincerest appreciation and thanks to the CountryBred team for making our trip to Italy so special - it's a memory we will have with our parents that will never be forgotten. Every detail, destination and interaction was spectacular! Each Ambassador was lovely and so much fun, and gave us such an appreciation for the beauty and history of Italy. Your ears must have been burning...for we referenced your attention to detail and meticulous skill for identifying such authentic Italian experiences."
"The Country Bred team always finds at least one experience we would never have thought of to excite and educate us. We've traveled with them for several trips and look forward to many more."
"We consider our CountryBred trip to Italy to be our most exceptional travel experience."
Interested in a 100% tailor-made experience?
Perfectly handcrafted just for you. Our Couture Encounters are artfully designed start to finish according to your cultural interests, preferred travel pace, and ideal length.