Whisk away on an idyllic adventure through Switzerland's most enchanting corners, from the fairytale charms of Luzern and the emerald green pastures of the Emmental and Gruyères to the majestic Matterhorn of Zermatt, alpine beauty of the Lauterbrunnen Valley and cosmopolitan charms of Zurich. Journey through quintessential Swiss landscapes, elegant cities and storybook villages as you discover the artisan traditions and handmade flavors of the heart of Switzerland.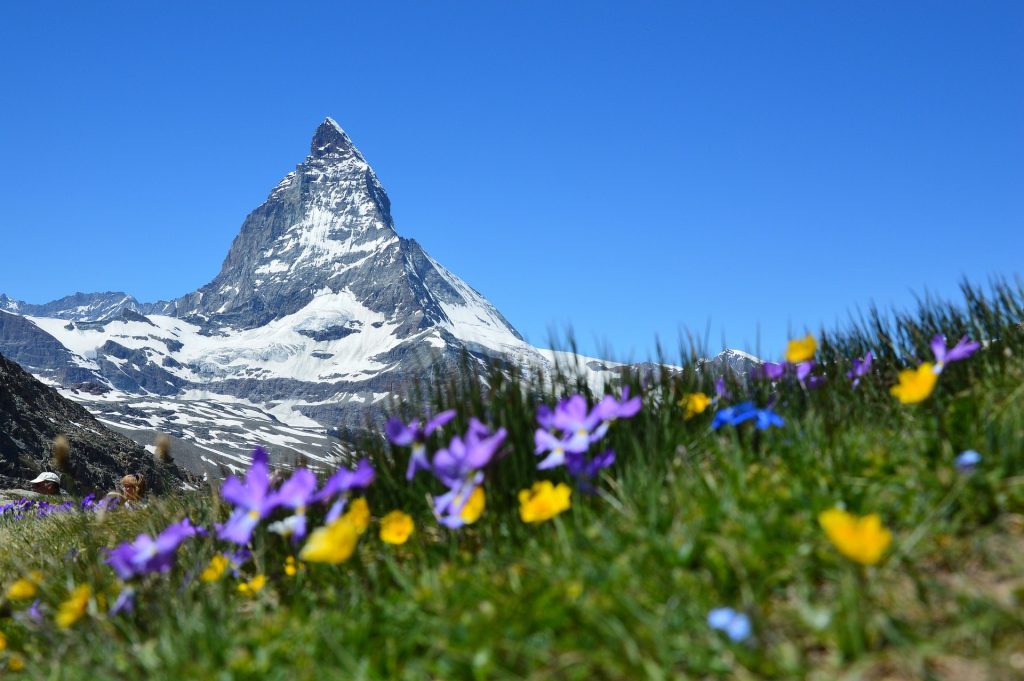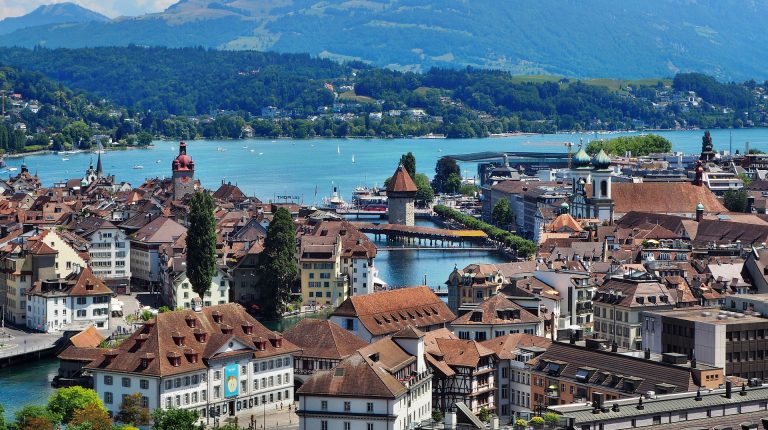 Begin your idyllic Swiss escape with arrival to Zurich Flughafen Airport where your chauffeur will be waiting to welcome you. Set off for the lovely lakeside city of Luzern for arrival to sophisticated 19th century Hotel Schweizerhof Luzern, an iconic five-star stay located along city's shorefront promenade. Celebrate the start of your Swiss adventure with an elegant dinner of traditional recipes of the region at a historic restaurant in medieval heart of the city.
Stay: Hotel Schweizerhof Luzern
Meals: Dinner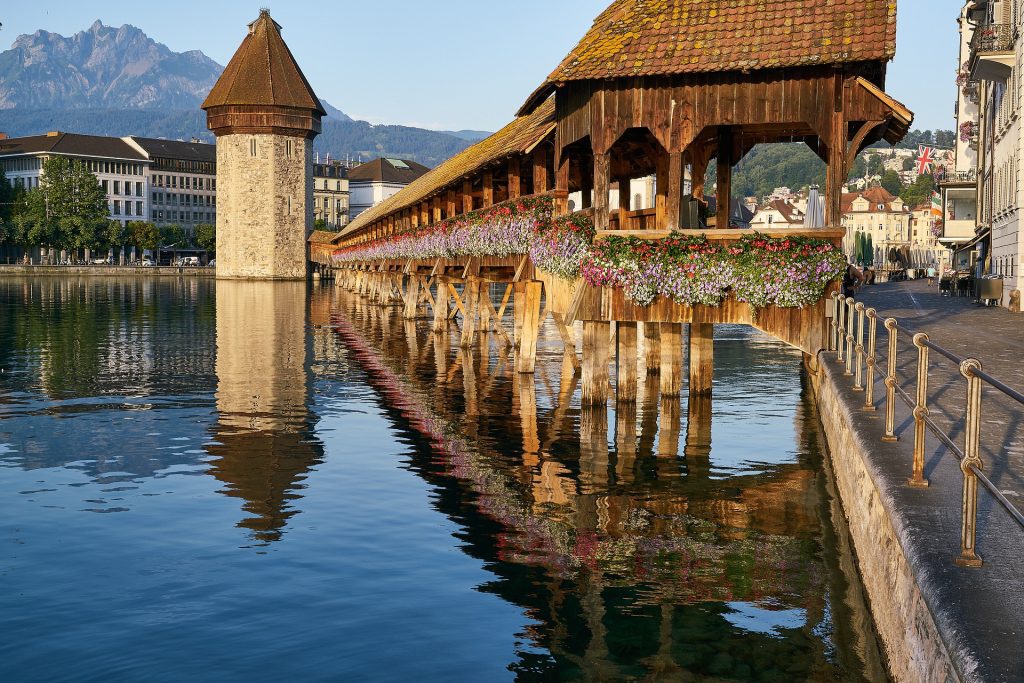 With your CB Regional Ambassador by your side, embark by train for the village of Stans to explore its quaint village center before setting off via vintage funicular train through picturesque farm land and wild meadows. Delight in an enthralling aerial cable car ride to epic Mt. Stanserhorn to admire breathtaking, panoramic views of the surrounding alpine landscape of lakes and valleys. Enjoy a stunning walk along scenic mountain trails atop Mt. Stanserhorn before returning to Stans for a lunch of alpine inspired dishes with a modern touch. Spend time discovering Luzern's medieval Old Town, including the famed Chapel Bridge, Europe's oldest covered bridge, and stunning Mühlenplatz square embellished by medieval houses with frescoed facades. Your splendid day will culminate with a private chocolate making workshop of decadent cocoa creations at a renowned chocolate atelier.
Stay: Hotel Schweizerhof Luzern
Meals: Breakfast, Lunch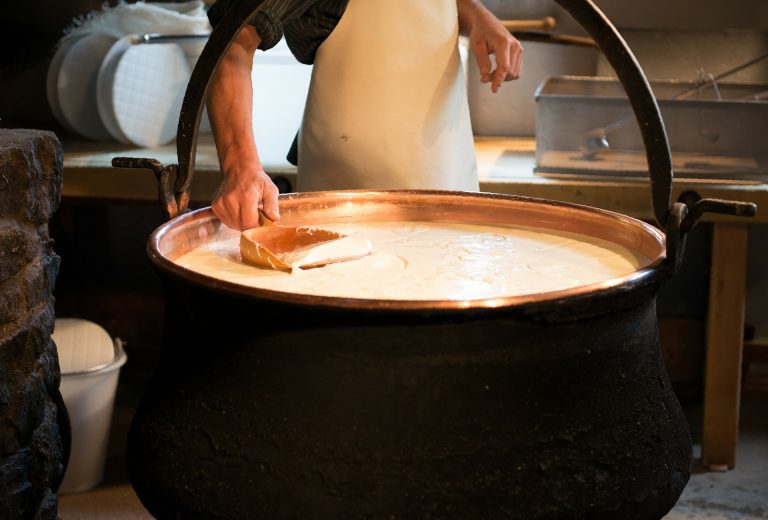 From the lovely shores of Luzern, travel onward to the verdant Emmental Valley. Arrive to an artisan creamery where you will learn about regional cheese making traditions during a private visit of their aging cellars, followed by a luscious sampling of fresh creamery creations. Continue your morning in the Emmental with insights into the valley's centuries old farming traditions as you're welcomed by a local farming family for a lunch of country-style dishes featuring seasonally grown ingredients at their historic farmstead. From the country to the city, you will next be chauffeured to elegant Bern, the capital of Switzerland, for check-in to your elegant, five-star stay, Bellevue Palace. Settle-in with beautiful views over Bern's historic center, and free time to begin discovering the city at your leisure.
Stay: Bellevue Palace
Meals: Breakfast, Lunch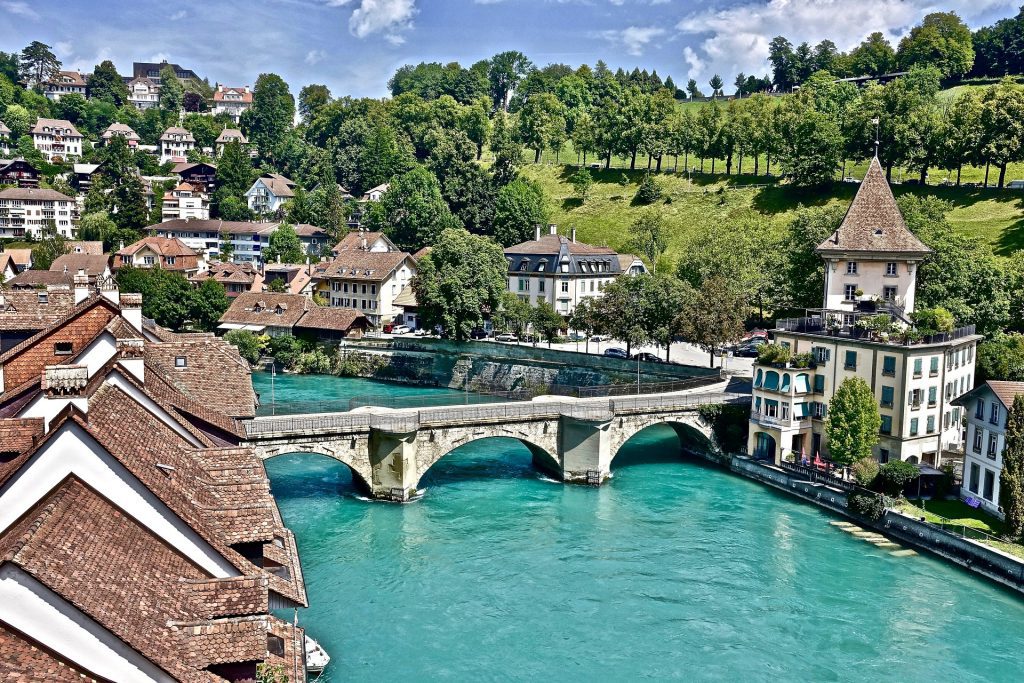 Discover Bern's UNESCO World Heritage medieval Old City with the help of your CB Regional Ambassador, starting with a stroll along the River Aare before ascending to the top of St. Vincent Cathedral for splendid views overlooking the 12th century layout of the town. Stroll along its impressive arcades lined with Baroque buildings and visit the city's most historic neighborhoods, such as the Kramgasse, known for its guild houses and merchant shops. Marvel at Bern's famed Zytglogge clock tower featuring whimsical animated characters and intricate moving pieces, before stopping for a lunch of classic Bernese specialties at an antique eatery dating back to the 19th century. Your guided exploration will culminate with a visit to the Einstein Museum, an homage to the onetime Bern resident who developed his groundbreaking theory of relativity while living in the city. Be inspired as you examine the museum's intriguing collection of original objects, films and installations covering the life and pioneering work of the genius Physicist.
Stay: Bellevue Palace
Meals: Breakfast, Lunch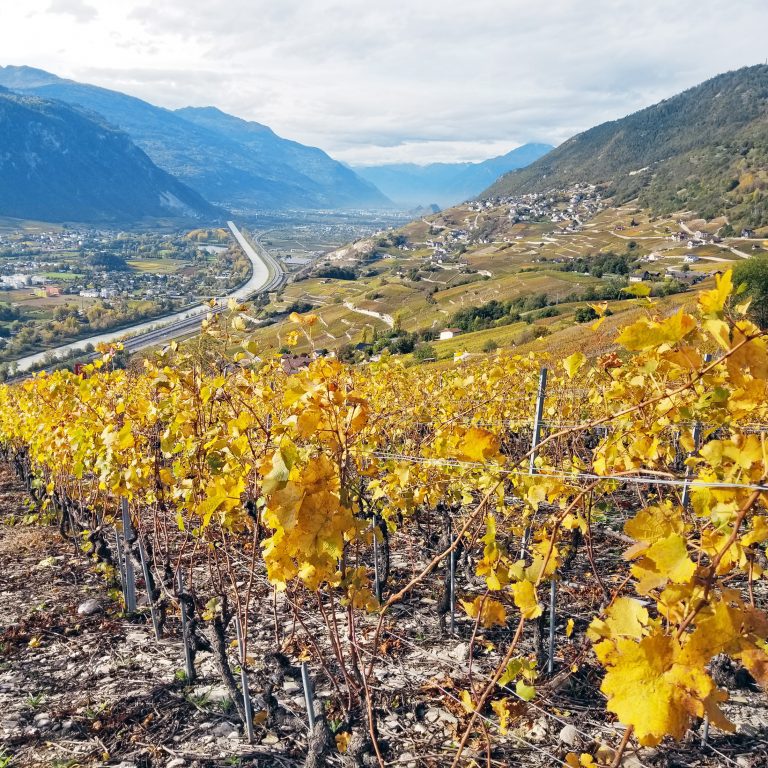 Set off for the rolling hillsides and lush pastures of the picturesque Le Gruyère region in the canton of Fribourg, where your CB Regional Ambassador will help you discover the charming medieval town of Gruyères, including the 13th century Gruyères Castle with its lovely French-style gardens. Next, travel to an artisan cheese farm to learn about the region's celebrated cheese making traditions, culminating with a luscious sampling of farm fresh Le Gruyère AOP and Vacherin Fribourgeois AOP. Lunch will be a meal of signature mountain cuisine placing velvety cheese fondue at center stage, at a quaint alpine-style eatery. The day will next lead you to the breathtaking vineyards of the Sion appellation of central Valais. A food lover's destination within the region for its terraced vineyards producing rare vintages, fertile orchards, and gourmet offerings, be welcomed to a unique oenological space merging the passion of two renowned winemakers into one inventive project. Embark on a special guided hike through picturesque terraced vineyards before stopping to sample the producer's AOC Valais wines crafted from Fondant and Pinot Noir blends. This afternoon arrive to the exquisite Valais village of Zermatt for check-in to your chic, four-star alpine retreat, Schweizerhof Zermatt, situated in the heart of town.
Stay: Schweizerhof Zermatt
Meals: Breakfast, Lunch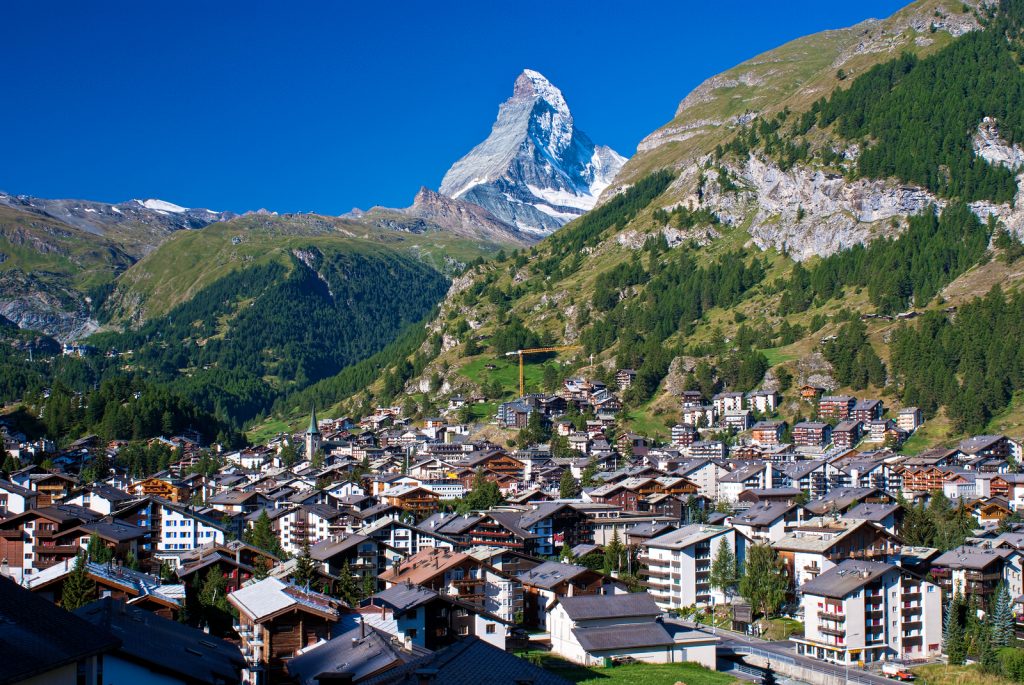 Today, guided by your CB Regional Ambassador, embark on a scenic journey along the famed Gornergrat Bahn (Gornergrat Railway), Europe's highest open-air, cog railway for arrival to the summit of the Gornergrat. Take in inspiring, panoramic views of the Monte Rosa massif and majestic Matterhorn, before traveling by train to your next stop, where you will enjoy a guided nature walk through idyllic meadows and alpine flora while en route to a gorgeous alpine lake. Along the way, stop for a lunch of alpine inspired fare native to the Valais canton at a charming mountain eatery offering panoramic views of the Zermatt landscapes. Return to Zermatt by train and delight in the rest of the day free to relax and explore independently.
Stay: Schweizerhof Zermatt
Meals: Breakfast, Lunch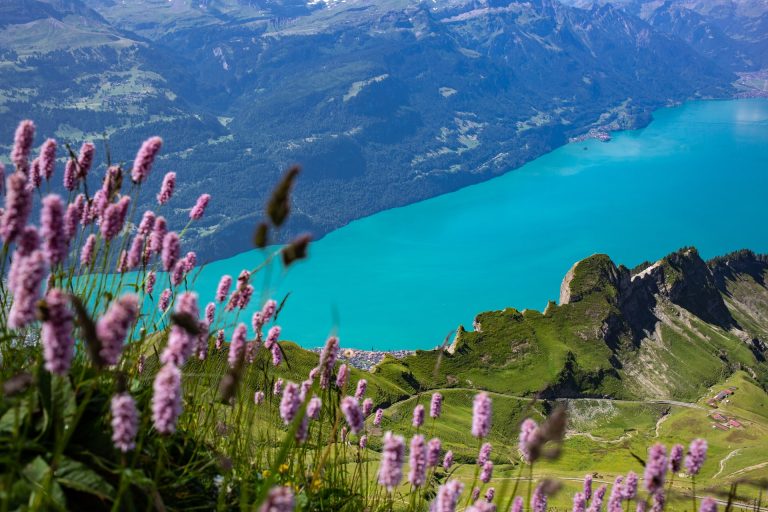 Depart the dramatic alpine setting of Zermatt for the emerald landscapes of the Bernese Oberland. Embark by private boat for a captain-led voyage along the stunning waters of Lake Brienz and admire the majestic Giessbach Waterfalls along the way, before arriving to the enchanting town of Interlaken for a lunch of modern Swiss cuisine hosted within a historic setting. Travel by chauffeur to the scenic village of Grindelwald in the Bernese Alps for arrival to your charming, four-star stay nestled at the foot of the Eiger, Hotel, and a free evening to get acquainted with your serene surroundings.
Stay: Hotel Belvedere
Meals: Breakfast, Lunch

Celebrate the astonishing beauty of the Bernese Oberland with a day spent exploring its spectacular valley landscapes, mountain peaks and quaintest villages with the help of your CB Regional Ambassador. Embark on a panoramic gondola ride offering inspiring views of the Bernese Alps and emerald valleys of the Bernese Oberland, set off on a scenic cogwheel train ride to the idyllic village of Lauterbrunnen, in the fabled Lauterbrunnen Valley, and discover its terrain of lush forests, pristine streams and cascading waterfalls, including the glorious Staubbach Falls. Visit a charming alpine village known for its quintessential Bernese Oberland charms and savor a lunch of Italian-Swiss specialties at a gourmet eatery overlooking the Jungfrau mountain, before crowning the afternoon with an impressive gondola ride that will lead to a stunning mountain hike along the picturesque Panorama Trail.
Stay: Hotel Belvedere
Meals: Breakfast, Lunch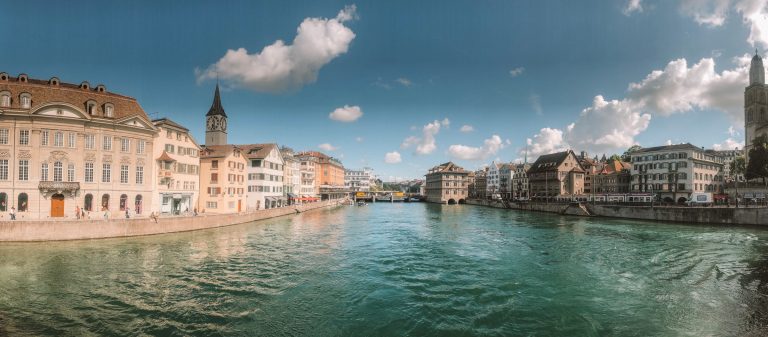 From the Bernese Alps depart for the elegant city of Zurich, capital of the canton of Zurich, where you'll arrive to the legendary, five-star Storchen Zurich Hotel, a sanctuary of sophistication along the banks of the River Limmat in the heart of the old city. Set off for a guided introduction of Zurich, starting with a visit to Fraumunster Church to admire its series of beautifully vibrant stained glass windows designed by the artist Marc Chagall. Discover the Old Town's elegant Bahnhofstrasse where historic charm meets couture in a sumptuous swirl of elegant shop windows. Along the way, dine on elevated classic dishes from the Zurich canton at one of the city's medieval guild houses, known as a Zunfthaus. Enjoy a free evening to continue discovering the Old Town at your leisure.
Stay: Storchen Zurich Hotel
Meals: Breakfast, Lunch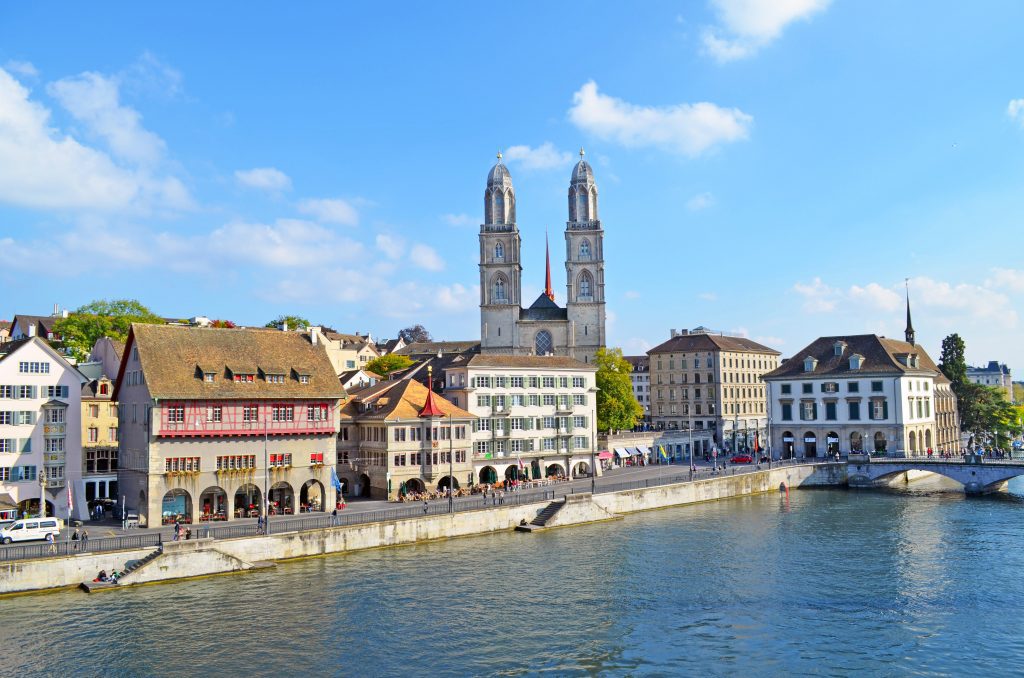 Bid adieu to your elegant Zurich stay and be transported by chauffeur to Zurich Flughafen Airport for departure, and the end of your Encounter.
The price of this Crafted Encounter begins at $14,000/per person*, based on double occupancy and a travel party of two.
Groups of four or more are eligible for our small group preferred pricing, and will enjoy 25% off the total trip price.
*The price of your Crafted Encounter will be determined by your travel party size and requested dates. This Encounter is also available for solo travelers at an additional cost.
A seamless travel experience from arrival to departure
Firsthand local knowledge & insights by our expert team
24/7 support during your Encounter
Chauffeured, private transportation for touring & transfers
Private touring with our professionally licensed & English speaking Regional Ambassadors
Stays at five & four-star boutique luxury accommodations
Engaging activities led by our family of cultural experts
Signature experiences with insider access
All tickets/entrance fees associated with touring
Organized dining experiences celebrating regional cuisine
Traveler Welcome Package
Taxes & base gratuities
International or regional airfare
Airport taxes and charges, airport parking or excess baggage charges
Expenses for activities/excursions not included or identified in the Encounter itinerary
Transportation expenses incurred during free time
A-la-carte food orders, alcoholic beverages or wines outside of pre-arranged menus during organized meals
Any meals or beverages during free time
Personal expenditures and personal spending money
Hotel incidentals including room service, laundry services and hotel bar tabs
Hotel room upgrade requests and/or fees/supplements incurred from any room changes
Travel insurance including health, accidents, lost baggage and trip cancellation
Passport and Visa expenses
All other items that are not mentioned or included in your Encounter itinerary
Once you submit your Booking Request, our team will get to work confirming whether your preferred travel dates are available. Within 72 hours of receiving your Booking Request, we will provide you with a quoted trip price for your preferred dates and travel party size, along with booking instructions that will include steps on how to submit your required trip deposit.
Why is my quoted trip price different than the published starting price per person?
While our Crafted Encounters are pre-designed and ready to book travel experiences, there are important factors that may impact the quoted trip price, namely hotel availability, number of travelers in your party, and whether you are requesting to travel during high or low season in a specific region or during a national holiday/special event.
What happens if my requested travel dates are not available?
Should your requested travel dates not be available, or if they happen to encompass a national holiday or special event that will significantly impact your quoted trip price, we will certainly let you know and work with you to identify alternate travel dates.
April
May 
June
July
August
September 
October
November
This Crafted Encounter includes a chauffeured private transfer from Zurich Flughafen Airport upon arrival, and a chauffeured private transfer to Zurich Flughafen Airport for departure.
Private transfers to and from alternate locations not included as part of this Crafted Encounter, such as a residence, hotel, car rental office, etc., can be requested at an additional cost.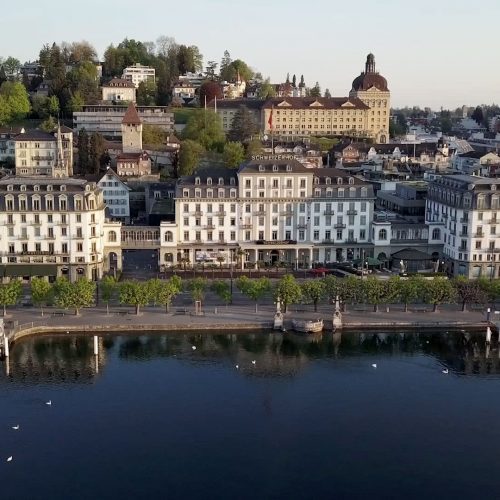 Hotel Schweizerhof Luzern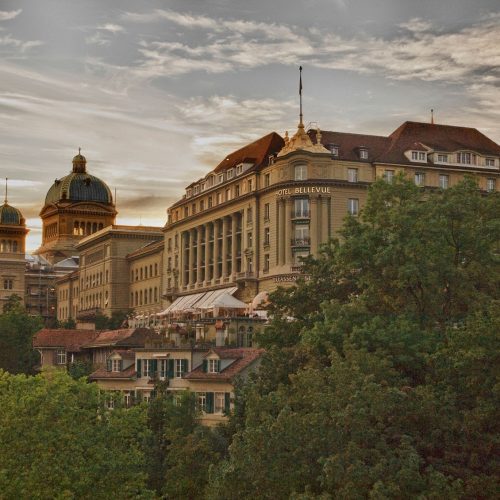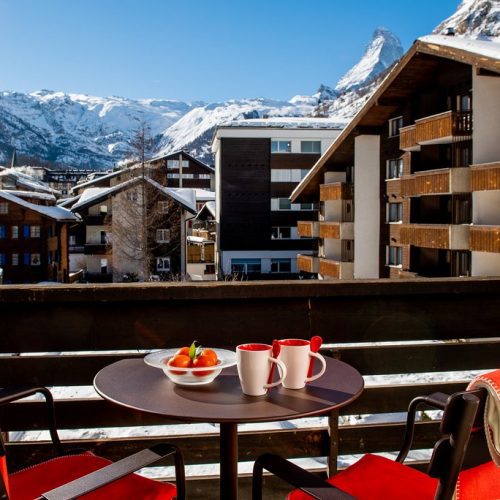 Hotel Schweizerhof Zermatt
"Our second CountryBred travel experience proved to be just as rewarding as the first-- our journey through the splendors of Switzerland unfolded with the exquisite precision of... well, of a Swiss watch. Our chauffeurs were always there when we needed them, our guides were all bright and engaging people we enjoyed knowing, and the hotels we stayed in convinced us that the Swiss are the most likable and efficient hoteliers in the world. (Plus, the mountain scenery over there isn't too shabby!) In short: our thanks to CountryBred for another great and memorable trip."


"We can't say enough about our trip at every level. The first class accommodations; the wonderful food and wine experiences; the regional ambassadors; and most importantly, the intricate trip details that were so well planned and executed throughout our stay."

"I loved all the personalized, attention to the utmost perfection from CountryBred. Our group of four would love to use their services again for future travel. Everything ran like clockwork, and all stress was removed from the entire 10 days of travel. Questions are asked before you book your trip, to create the trip of your dreams. Can't wait to use their guidance again!!!"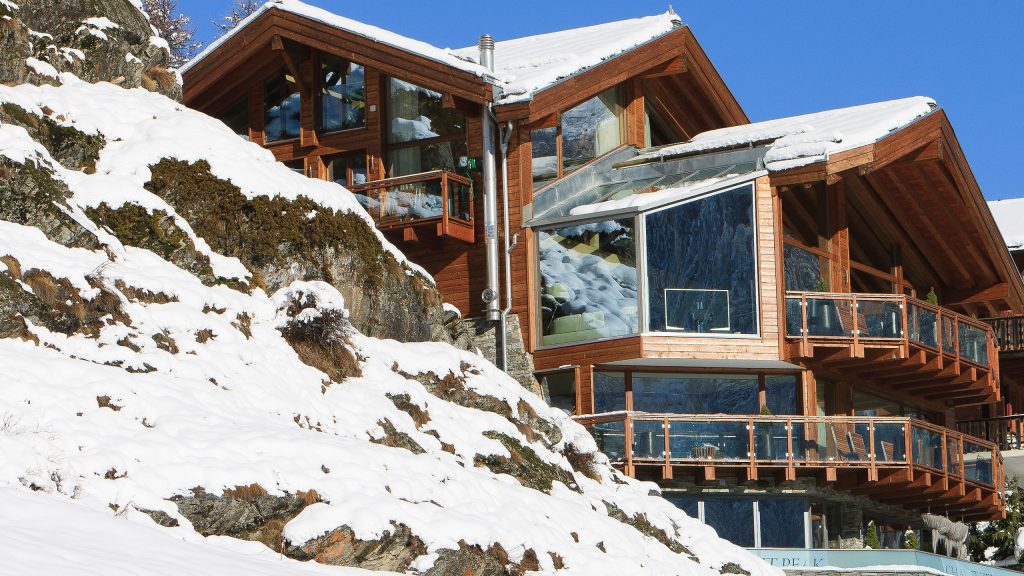 Find sheer bliss in the enchanting alpine landscapes of Zermatt as you explore the magical Swiss canton of Valais from the luxurious comfort of your spectacular private chalet with views onto the iconic Matterhorn.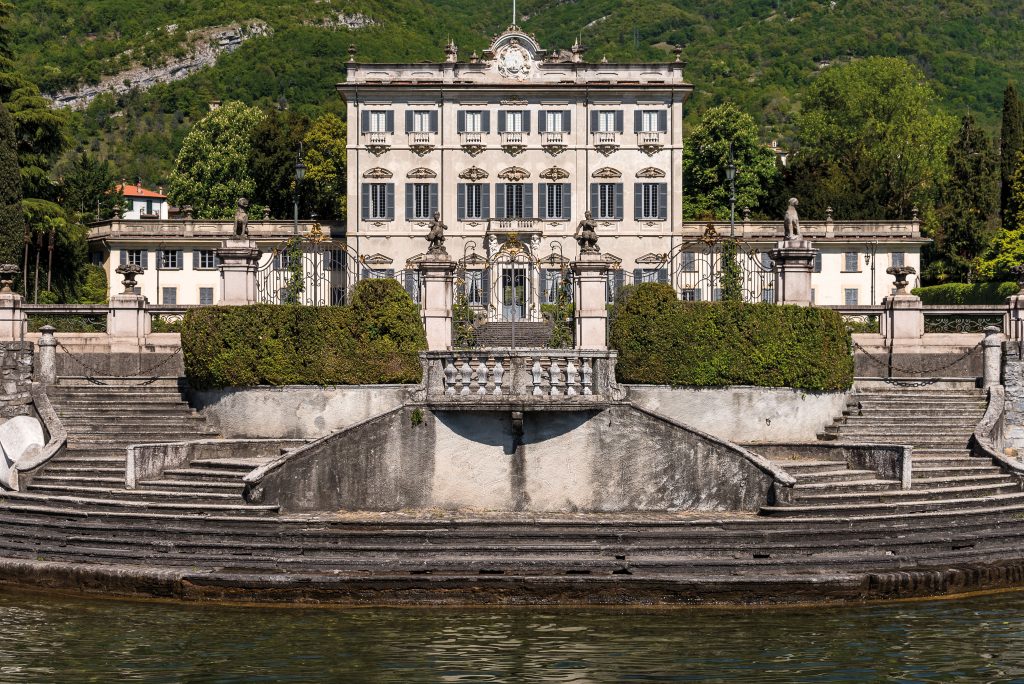 Relive the dazzling opulence of the Belle Époque as you fall in love with luminous Lake Como from your 16th century aristocratic residence turned exquisitely private lakefront villa.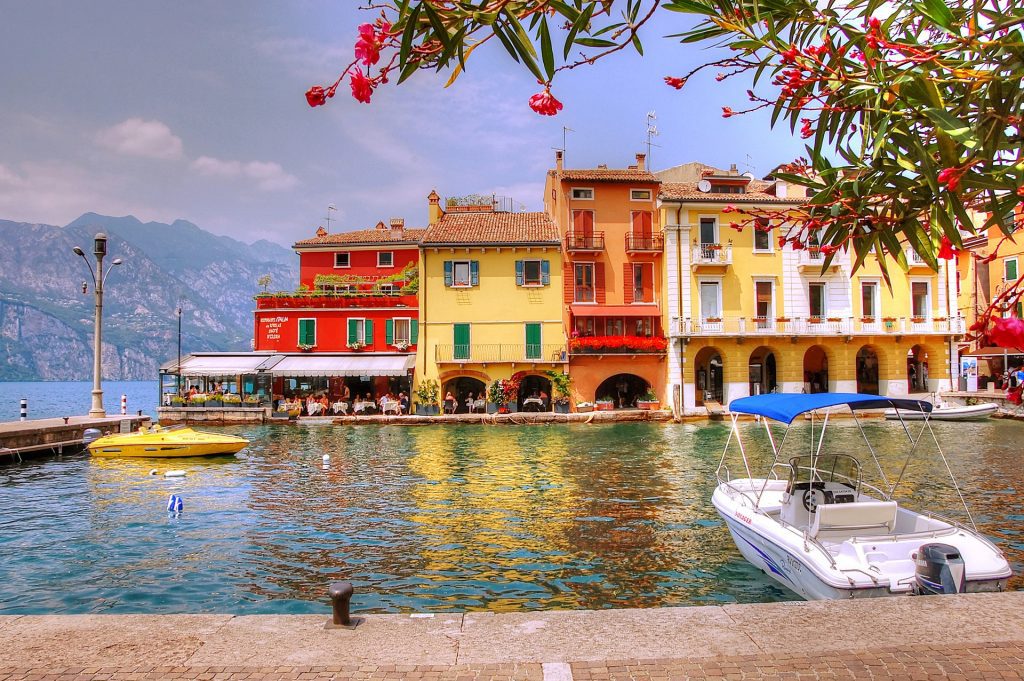 Lake Districts of Northern Italy
Discover the centuries-old allure of Northern Italy's enchanting lake districts, from the hidden hamlets of Lake Orta to the majestic landscapes and regal villas of Lake Maggiore, Como and Garda.
Interested in a 100% tailor-made experience?
Perfectly handcrafted just for you. Our Couture Encounters are artfully designed start to finish according to your cultural interests, preferred travel pace, and ideal length.