CountryHouse Puglia Piccola
Let the beauty of Puglia's Adriatic splendors and Baroque wonders lull you into a state of sublime bliss while enjoying the superbly private comforts of your piccola masseria. Journey to some of the region's most stunning white washed villages and coastal towns, be enchanted by the sea during a private catamaran voyage, delve into the artisan recipes of the Apulian table, and savor treasures from the olive and the vine as you explore the lush Valle d'Itria.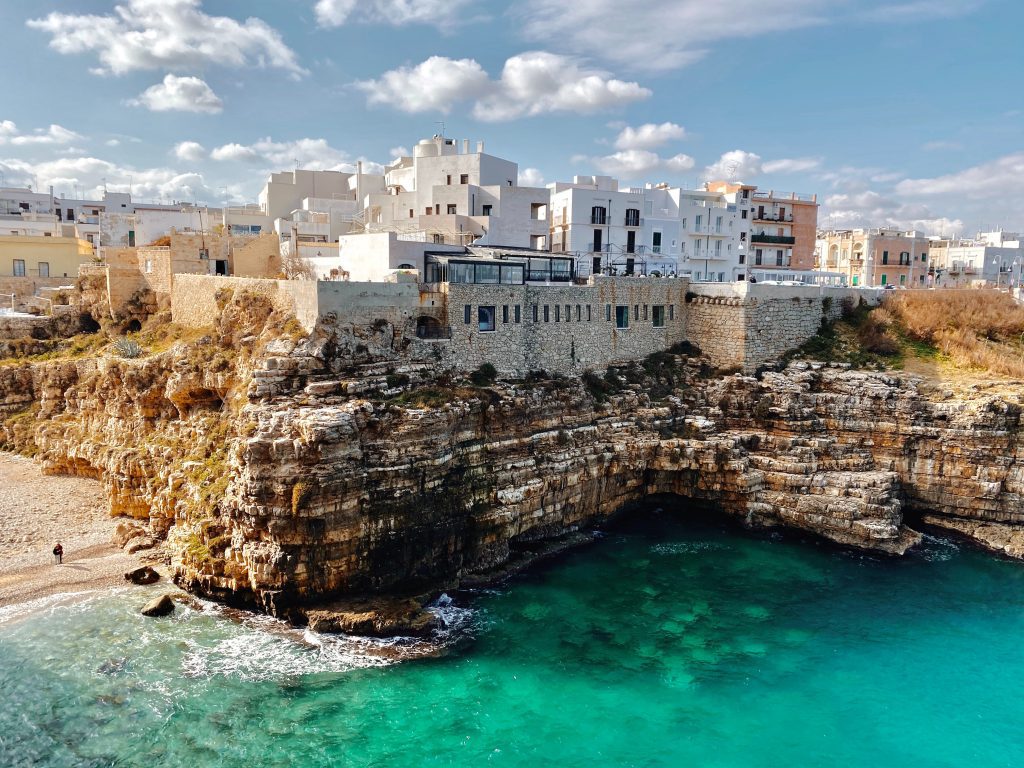 4 to 6 Guests / 3 Bedrooms / 3 Bathrooms
A historic farmhouse reborn as an elegant abode within moments of the sea, this luxury Masseria is a sanctuary of effortless elegance in the heart of the Valle d'Itria. Exuding antique charms from its past, the property has been carefully restored to retain original touches from stonework and chimneys to ceilings, while offering guests the plush refinement of a modern residence. Featuring three double bedrooms that are as spacious as they are well appointed with sophisticated furnishings, the Masseria boasts a heated outdoor swimming pool, patio with living and dining areas beneath a shaded pergola, a wood-burning oven, and breathtaking sea views, while immersing its guests in the luxury of peace and quiet.
Arrive to Bari Karol Wojtyła Airport or Brindisi Airport and be welcomed by your CB Regional Ambassador before departing by chauffeur for Puglia's divine Adriatic coastline of seaside hamlets and ancient farmsteads. Following arrival, be introduced to your Apulian home away from home by the villa's Property Manager, who will help you settle in for the day. Savor free time to explore your private residence and its surrounding landscape of beautiful olive groves, before raising a glass to your journey through Puglia with a gourmet, multi-course welcome dinner with wine pairing, prepared exclusively for you at the masseria.

MEALS: Dinner
Begin the day with a bountiful breakfast served within the comfort of your private masseria, and delight in free time to relax by the pool, luxuriate amongst your serene surroundings, and enjoy a casual lunch of seasonal dishes. In the afternoon, set off by chauffeur for the ancient port of Monopoli. Set sail by private catamaran for an exclusive, captain-led voyage along the dramatic Adriatic coastline with its spectacular ancient coves and pristine turquoise waters. Arrive to the spectacular seaside village of Polignano a Mare, gloriously perch above crystalline waters and distinguished for its ancient Greek and Roman heritage, for dinner at a picturesque restaurant renowned for its modern culinary interpretations of classic Pugliese coastal fare.

MEALS: Breakfast, Lunch, Dinner
Wake to sunshine and freshly served breakfast at the villa, before being welcomed by your CB Regional Ambassador and departing by chauffeur for an artisan cheese farm to discover Puglia's age-old cheesemaking traditions before rolling up your sleeves for a special workshop on how creations like burrata and mozzarella are crafted by hand. After sampling your dairy creations, you'll continue the day with a guided exploration of Locorotondo, one of the Valle d'Itria's most beautiful towns, noted for its landmark, white-washed homes with pointed roofs, known as cummerse. Your afternoon will be crowned with a private cooking experience amongst historic trulli, where a Nonna will teach you how to prepare a series of authentic Pugliese recipes that you will savor for lunch. Following return to the masseria by chauffeur, free time to relax and unwind will be yours before enjoying a casual dinner a casa.

MEALS: Breakfast, Lunch, Dinner
After breakfast at the villa, set off by chauffeur for the estate of an artisan producer of typical Apulian salumi crafted in the regional style. During your exclusive visit you'll delve into the producer's dedication to preserving heritage pork curing techniques and high quality ingredients, before sampling their signature cured meats, including the local specialty, Capocollo. Next, experience the Baroque splendors of jewel box town Martina Franca, including its grand 17th century Palazzo Ducale and refined old quarter, with the help of your CB Regional Ambassador. Lunch will be an ode to typical Martinese dishes, such as homemade orecchiette pasta, at a delightful eatery in old town. In the afternoon, you'll visit with a local ceramics artisan who will teach you the intricate craftsmanship behind the region's fine maiolica tradition, during a private workshop. Tonight a relaxing dinner awaits you at the masseria.

MEALS: Breakfast, Lunch, Dinner
This morning you can look forward to a leisurely breakfast and free morning to revel in the beauty of your masseria, take a swim and most importantly, indulge in some much deserved relaxation. Lunch at the villa will be a casual meal of country-inspired cuisine, offering plenty of time to appreciate your meal and the Apulian sun. In the afternoon your chauffeur will transport you to the scenic winery of a renowned family of vintners for a private winery visit and tasting of boutique vintages produced from local Verdeca and Bianco D'Alessano varietals. Tonight a truly epicurean experience awaits you at one of the region's most heralded Michelin-starred* restaurants, where masterful interpretations of Southern Italian cuisine are prepared using contemporary culinary techniques and superior materia prima.

*Please note this exclusive dining experience is subject to availability at time of booking.
MEALS: Breakfast, Lunch, Dinner
Today you will experience the epitome of relaxation with breakfast at the masseria, followed by a full free day to enjoy the crystal clear waters and luxurious lounging amenities of a private beach club. A delectable picnic lunch will be prepared for you to enjoy during your day of fun in the sun. After whiling away the day swimming and sunbathing at your leisure, you will ease into the evening with a freshly prepared dinner waiting for you back at the masseria.

MEALS: Breakfast, Lunch, Dinner
Following breakfast, be greeted by your CB Regional Ambassador and set off by chauffeur for the stunning hilltop town of Ostuni, know as the "Citta' Bianca" (White City), dating back to the Stone Age. Embark on a guided walk through Ostuni's fortified Old Town, with its brilliant whitewashed architecture reflecting centuries of influences, from Romanesque to Gothic, before stopping at the workshop of an artisan gelateria to learn how their signature flavors are crafted from natural ingredients, before indulging in a delicious tasting. From Ostuni be transported to the vast olive groves of an acclaimed olive oil estate for a private tasting of the producer's small batch, organic Extra Virgin Olive Oil before being welcomed to a typical Apulian lunch featuring seasonal produce. This evening you will toast to your special time in Puglia with a gourmet dinner prepared for you at the masseria.

MEALS: Breakfast, Lunch, Dinner
Take pleasure in one more blissful breakfast at the masseria, before meeting with your villa's Property Manager to complete check-out. Be greeted by your CB Regional Ambassador and depart by chauffeur for either Bari Karol Wojtyła Airport or Brindisi Airport, and the end of your Encounter.

MEALS: Breakfast
Pricing for this CountryHouse Encounter begins at:
$8,990/per person*, based on double occupancy and a travel party of 4

$7,590/per person*, based on double occupancy and a travel party of 6
*The price of your CountryHouse Encounter will be determined by your travel party size, requested dates, and any additions or overages as related to daily incidentals, organized meals & snacks, and/or scheduled chauffeured transportation.
A seamless travel experience from arrival to departure
24/7 support during your CountryHouse Encounter & the dedicated local assistance of a CountryBred Regional Ambassador
Chauffeured, private transportation for arrival & departure transfers & all touring activities, as indicated in the itinerary
Daily private chauffeur service, as indicated in the itinerary
Private touring with our professionally licensed & English speaking Regional Ambassador, as indicated in the itinerary
A curated selection of signature local experiences & engaging expert-led activities, exclusively developed to showcase the culture and cuisine of your home away from home
All entrance fees, required reservations & tickets associated with touring during your CountryHouse Encounter
In-residence dining highlighting seasonal ingredients and regional flavors, including daily breakfast & one in-house meal per day
Organized dining experiences outside of residence, as indicated in your itinerary
Daily assortment of snacks and refreshments, including wine, beer, soft drinks, water, coffee & tea
Daily housekeeping service with midweek changing of linens & towels
Laundry service at one load per person, is included during your stay
All electricity, water & gas
Unlimited internet access
Traveler Welcome Package
Taxes & base gratuities for the staff of the residence, private chauffeur & Regional Ambassador
International or regional airfare
Airport taxes and charges, airport parking or excess baggage charges
Expenses for activities/excursions not included or identified in the Encounter itinerary
Transportation expenses incurred during free time
A-la-carte food orders, alcoholic beverages or wines outside of pre-arranged menus during organized meals
Any meals or beverages during free time, not indicated in the Encounter Itinerary
Personal expenditures and personal spending money
In residence incidentals not indicated in the Encounter Itinerary
Travel insurance including health, accidents, lost baggage and trip cancellation
Passport and Visa expenses
All other items that are not mentioned or included in your Encounter itinerary
Once you submit your Booking Request, our team will get to work confirming whether your preferred travel dates are available. Within 72 hours of receiving your Booking Request, we will provide you with a quoted trip price for your preferred dates and travel party size, along with booking instructions that will include steps on how to submit your required trip deposit.
What is the minimum & maximum occupancy for the property featured in this CountryHouse Encounter?
The property featured in this CountryHouse Encounter is available for exclusive rental only. The property rental requires a minimum occupancy of 4 guests, and can accommodate a maximum of 6 guests.
Why is my quoted trip price different than the published starting price per person?
While our CountryHouse Encounters are pre-designed and ready to book travel experiences, there are important factors that may impact the quoted trip price, namely property availability, number of travelers in your party, the minimum stay required, and whether you are requesting to travel during high or low season in a specific region or during a national holiday/special event.
What happens if my requested travel dates are not available?
Should your requested travel dates not be available, or if they happen to encompass a national holiday or special event that will significantly impact your quoted trip price, we will certainly let you know and work with you to identify alternate travel dates.
May 
June
July
August
September 
October
This CountryHouse Encounter includes a chauffeured private transfer from Bari Karol Wojtyła Airport or Brindisi Airport upon arrival, and a chauffeured private transfer to Bari Karol Wojtyła Airport or Brindisi Airport for departure.
Private transfers to and from alternate locations not included as part of this CountryHouse Encounter, such as a residence, hotel, car rental office, etc., can be requested at an additional cost.
Upon arrival, you will be welcomed by your CountryBred Regional Ambassador who will introduce you to your CountryHouse, be available to answer any questions you may have, and ensure that you are able to settle into your accommodation with ease.
Prior to departure, your CountryBred Regional Ambassador will facilitate a final walk through of your accommodation, and go over any charges or incidental charges you may have incurred during your stay, which are not included as part of your CountryHouse Encounter.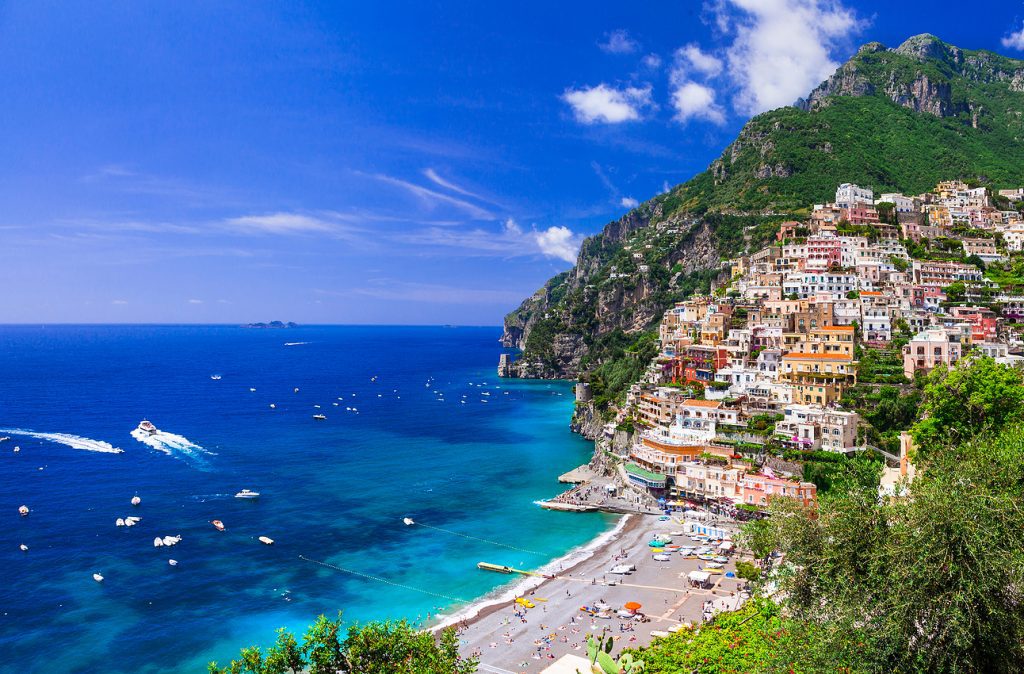 Chartered Amalfi Coast By Sea
Let the siren song of the Amalfi Coast lull you into the sweetest of dreams as you set sail for an exclusive voyage along the Costiera aboard your luxurious private yacht.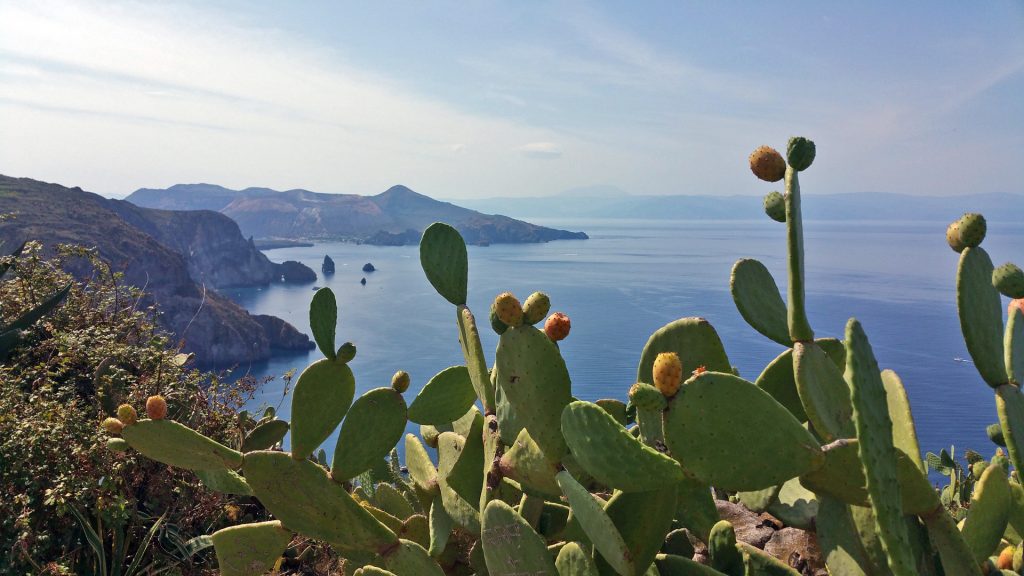 Discover the beguiling heritage of the Mediterranean's largest island as you getaway to Sicily's most secluded seaside stretches and stunning hideaways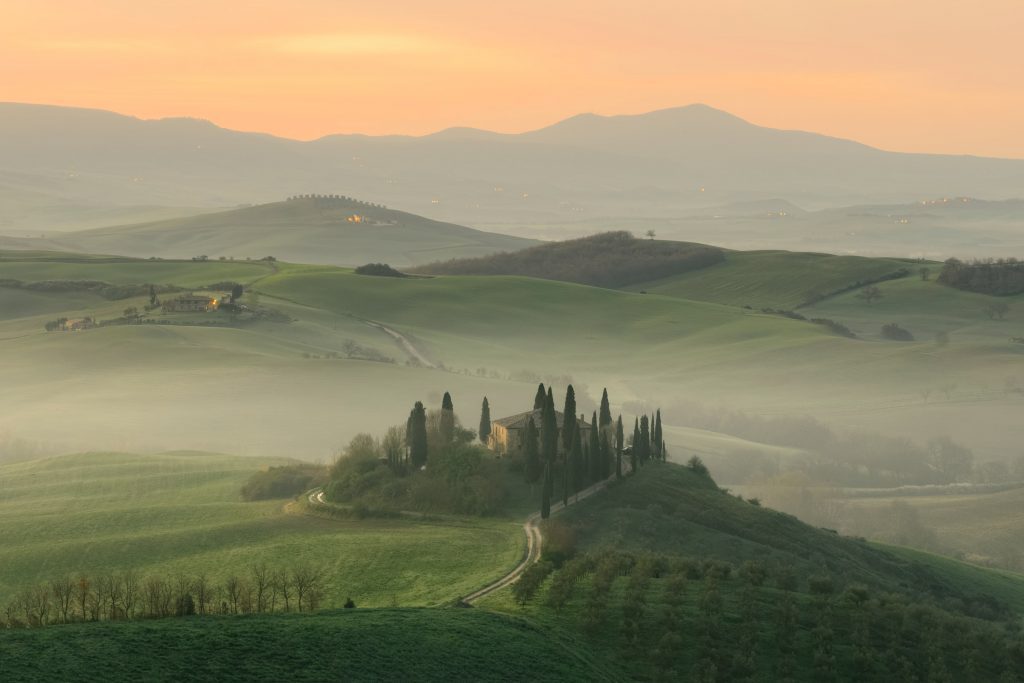 Hilltops Towns of Tuscany, Umbria & Rome
Set off for a unique exploration of Central Italy's fabled countryscapes and medieval hilltop treasures preserved by time, from the secret villas and gardens of the Castelli Romani and the emerald green heart of Umbria to the timeless beauty of Southern Tuscany.
"We had a perfectly amazing time exploring southern Italy, thanks to CountryBred. Everyone I've dealt with has been extremely helpful and professional including our local guides and driver. Countrybred arranged unusual activities for us including bread making, several winery tours, cheese and pasta making. One of the highlights of the trip was learning how olive oil is processed and then enjoying a true Italian lunch in the garden, made by the owner's wife! What a great memory and trip. Fantastico!"
"CountryBred put together a first class experience for the 6 of us. We would certainly use the services of CountryBred for any future trip to an area of their expertise."
"We can't say enough about our trip at every level. The first class accommodations; the wonderful food and wine experiences; the regional ambassadors; and most importantly, the intricate trip details that were so well planned and executed throughout our stay."
Interested in a 100% tailor-made experience?
Perfectly handcrafted just for you. Our Couture Encounters are artfully designed start to finish according to your cultural interests, preferred travel pace, and ideal length.