Dolomites Hike, Sip & Spa
Encounter Trentino-Alto Adige
Discover the alpine beauty and inspiring natural splendors of the Dolomites as you trek along serene mountain passes, wildflower meadows and emerald valleys from the Südtirol to Trentino. Rejuvenate in the après-ski atmosphere of Cortina and admire the Ladin villages of the Alta Badia before delving into the rustic recipes and handcrafted ingredients of the Alpi di Siusi. Appreciate the medieval charms of Bolzano and the Mediterranean flourishes of Merano, while tasting your way from the family estates of the Alto Adige DOC and terraced vineyards of the Terlano Wine Trail, to the sparkling cellars of the Trento DOC and UNESCO World Heritage Prosecco Hills of Veneto.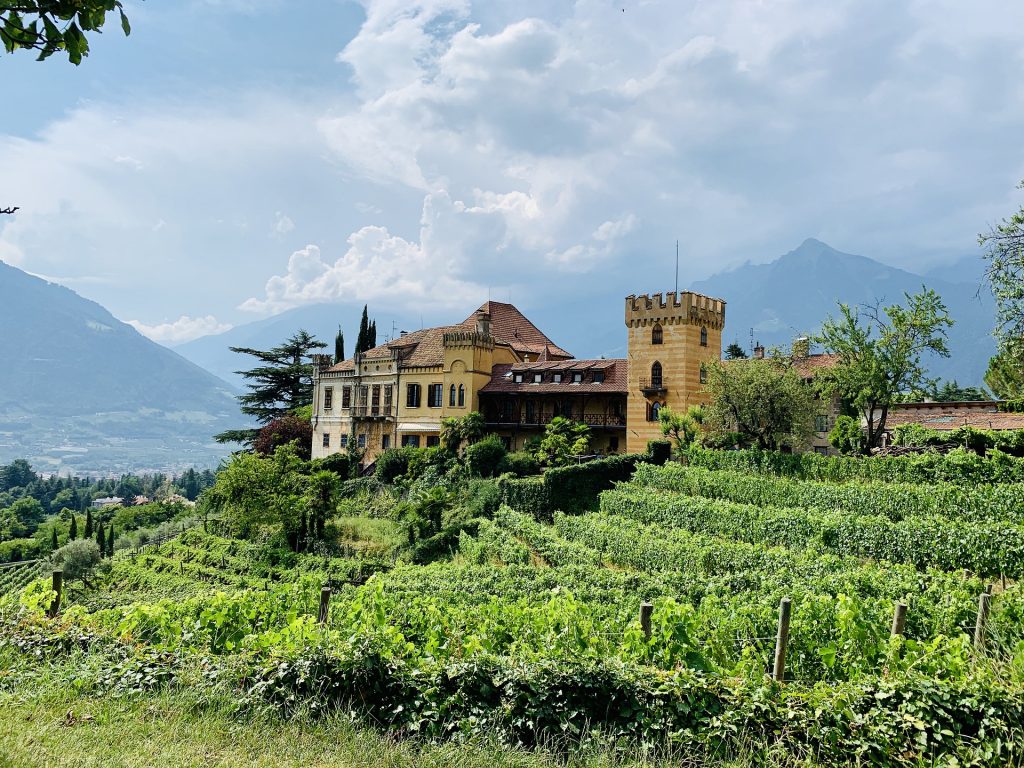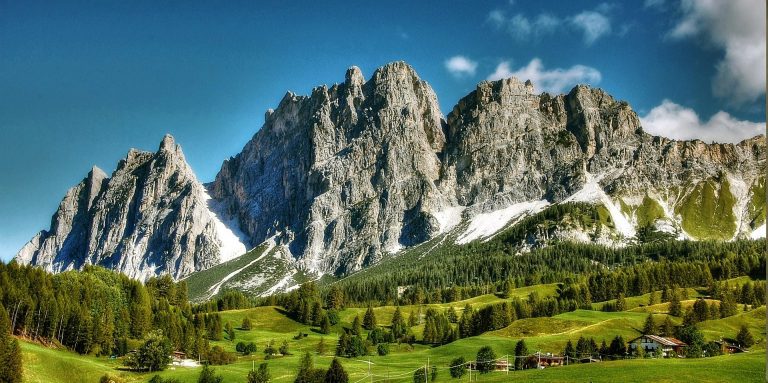 Begin your journey through Northern Italy's majestic Dolomites with arrival to Venice Marco Polo Airport. Your chauffeur will be waiting to welcome you before departing for Cortina d'Ampezzo, Queen of the Dolomites, where you will check-in to your plush, five-star chalet stay, Rosapetra Spa Resort. Ease into your alpine getaway with a rejuvenating wellness experience at your hotel's world class La Spa Rosapetra, including one massage treatment (per person), and access to the Spa's certified wellness center, featuring a heated indoor swimming pool with hydromassage and counter-current swimming, Finnish Sauna, Mediterranean bath, Turkish Bath, cold pool, ice waterfall, sensory showers, and relaxation areas. Tonight you will toast to the start of your Encounter with a dinner of contemporary Ampezzo inspired dishes influenced by the alpine landscape at Rosapetra's elegant La Corte del Lampone restaurant.
Stay: Rosapetra Spa Resort
Meals: Dinner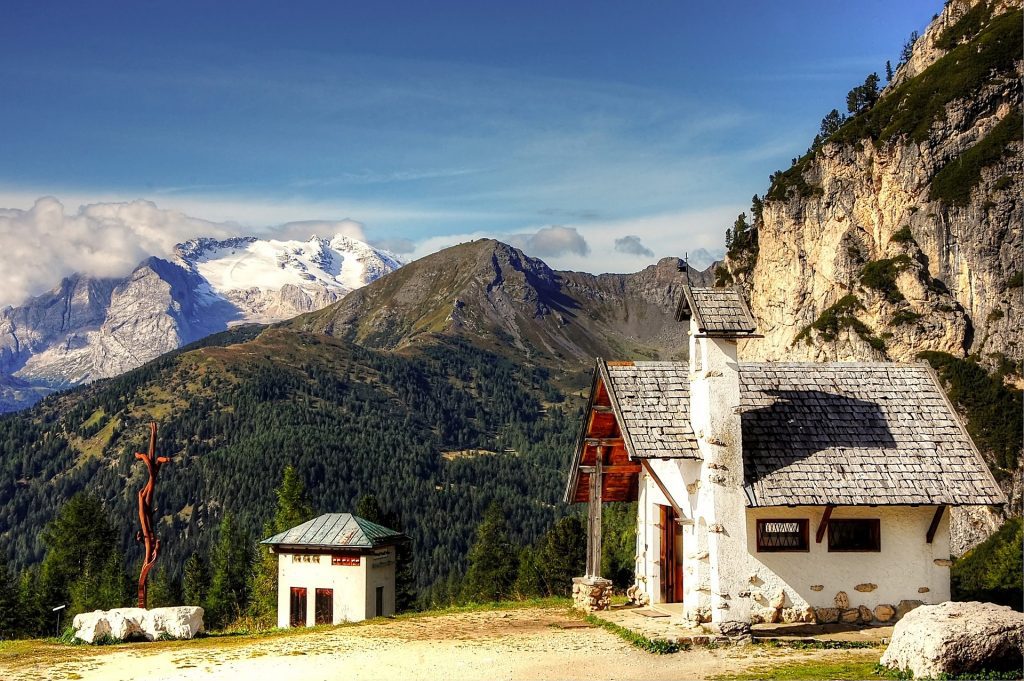 Today you will experience the stunning landscapes of the Dolomites up close with the help of your CB Regional Ambassador. Embark on a scenic morning hike through such extraordinary wonders as the Passo Falzarego, and spellbinding mountain scapes like Lagazuoi and the Cinque Torri (Five Towers), a range of five mountains known for their striking tower-like shapes and soaring elevations. After your guided morning, set off for the charming center of Cortina where a lunch of rustic local dishes awaits, followed by free time to experience the town's distinctly alpine inspired architecture and sophisticated apres-ski energy at your leisure.
Stay: Rosapetra Spa Resort
Meals: Breakfast, Dinner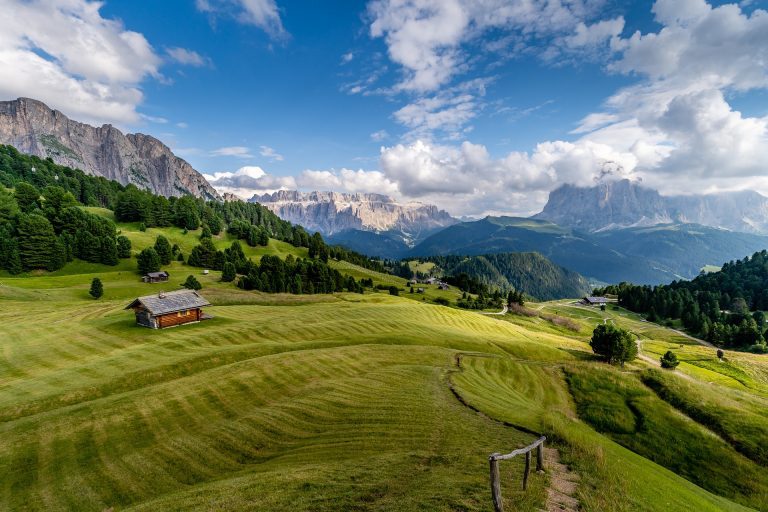 This morning, your chauffeur will transport you through the dramatic beauty of the Südtirol as you travel into the region of Trentino-Alto Adige. Be welcomed by your CB Regional Ambassador who will guide you on a stunning hike through the Alta Badia, starting from the Passo Gardena, one of the most spectacular footpaths of the Dolomites. Along the way you'll appreciate lush emerald valleys and velvety pastures set against a backdrop of quaint Ladin villages and magnificent Dolomite peaks. Arrive to the cozy refuge of a typical mountain hut, known locally as a rifugio, to savor a rustic meal of cozy alpine dishes while enjoying the beautiful scenery that surrounds you. Following your day in the Alta Badia, return to your hotel by chauffeur and delight in a free evening to decompress at Rosapetra's wellness center and relax at your leisure.
Stay: Rosapetra Spa Resort
Meals: Breakfast, Lunch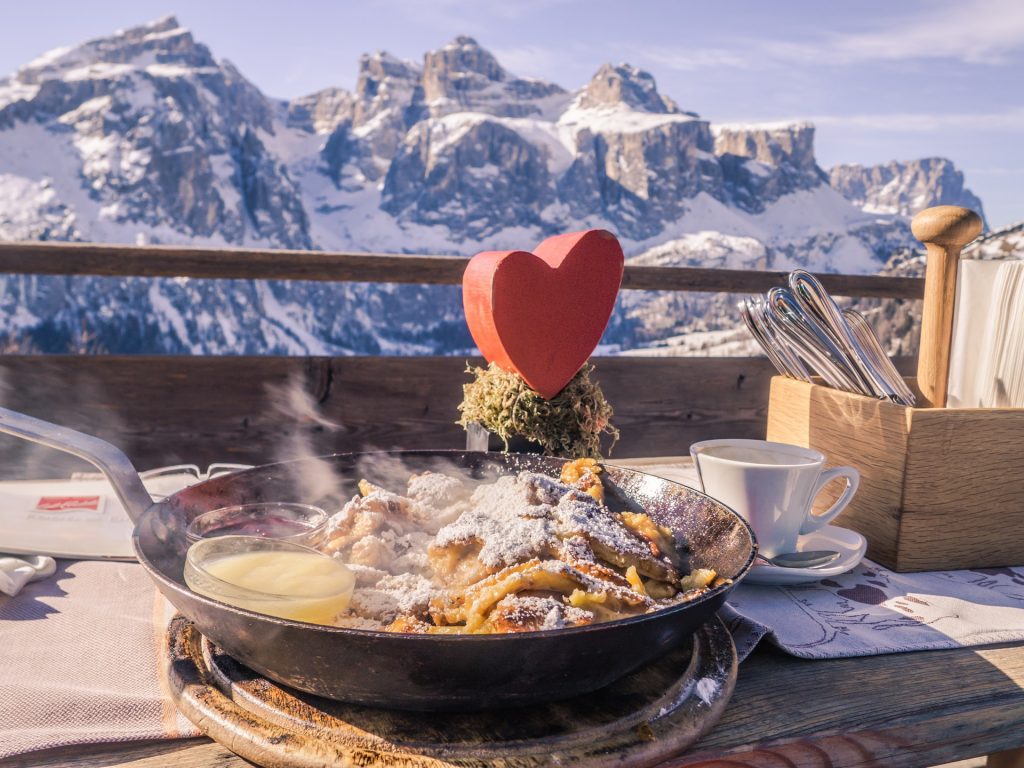 From your deluxe chalet stay in Cortina you will set off on a scenic chauffeured drive through the UNESCO World Heritage landscapes of the Alto Adige's Alpi di Siusi region. Along the way, enjoy stops at some of the area's most picturesque points to take in the fresh mountain air and snap some extraordinary images of your own. The day will lead to the farmstead kitchen of a chef and Sudtirolese culinary expert who will introduce you to the region's alpine bounty during a special foraging experience through the surrounding meadows and woodlands, before teaching you how to prepare uniquely local dishes reflecting the seasonal flora and artisanal ingredients of the region. After savoring a lunch of your handmade creations, travel to the lovely Val Gardena village of Ortisei for free time to meander through its delightful center adorned by flower boxes in bloom, 17th century carved wooden sculptures, and quaint South Tyrolean architecture from the turn of the 20th century. This evening you will arrive to your historic hunting lodge turned luxurious mountain hideaway, five-star Castel Fragsburg, offering panoramic views overlooking the famed spa town of Merano.
Stay: Castel Fragsburg
Meals: Breakfast, Lunch
Today experience the viticultural heart of the Südtirol with time spent delving into the stellar Alto Adige DOC vintages of the region. Arrive to one of the appellation's most esteemed estates of a fifth generation family winemaking dynasty, where you will appreciate a private, sommelier-led multi-flight tasting of the producer's award winning wines produced from distinct regional varietals, from Gewürztraminer and Pinot Bianco to Lagrein and Merlot. You'll next travel to a winery with a longstanding heritage in the region for a tasting of their renowned Alto Adige DOC wines during an exclusive lunch of polenta prepared and hosted in the vineyards, alongside other regional delicacies. Spend the afternoon in the beautiful city of Bolzano, a crossroads of Northern European and Mediterranean culture, and important seat of the Roman, Holy Roman and Austrian empires. Spend free time strolling along the city's signature pastel arcades decorated with original frescoes and decorative stuccoes, while visiting its most charming squares like the Piazza delle Erbe and central Piazza Walther, crowned by the extraordinary Bolzano Cathedral. This evening savor an elegant Michelin-starred journey through the contemporary flavors of Südtirol at your hotel's Gourmet Restaurant Prezioso.
Stay: Castel Fragsburg
Meals: Breakfast, Lunch, Dinner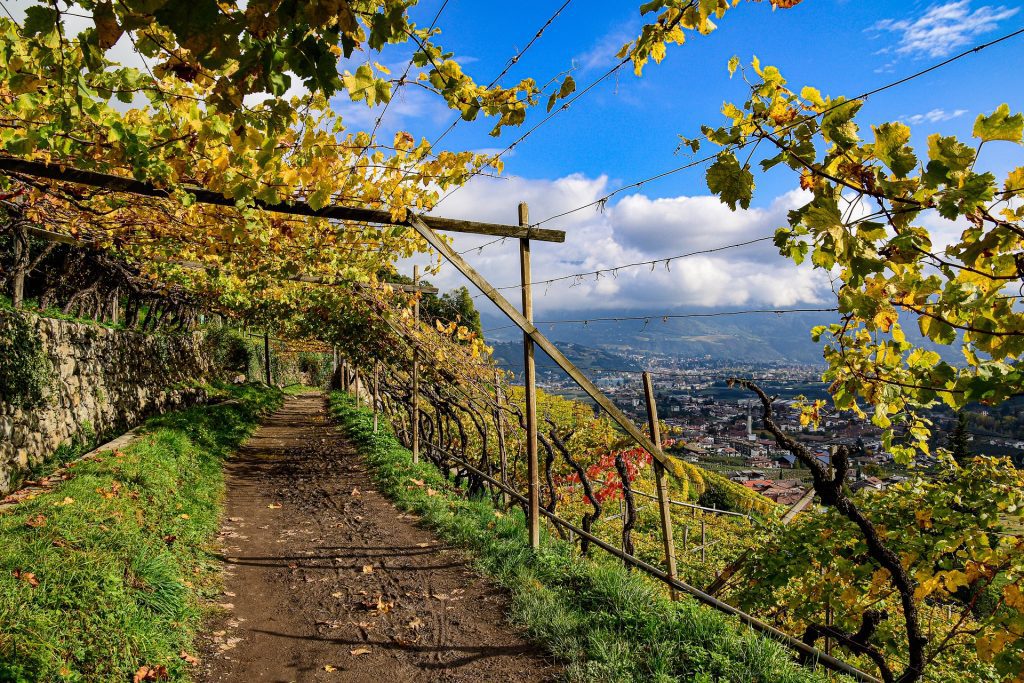 Discover the treasures of the historic spa town of Merano starting with a guided visit to the spectacular Gardens of Trauttmansdorff Castle, an over 12 hectare paradise of botanical environments from around the world. Swirling beneath the legendary Neo-Gothic castle first dating back to the medieval period, your CB Regional Ambassador will help you navigate this verdant wonderland of pavilions, gardens and architectural curiosities. Admire the historic center of Merano with its lovely architecture spanning from the medieval to the Belle Epoque, before enjoying a meal of classic South Tyrolean dishes reimagined and complimented by local craft beers. Your afternoon will be spent experiencing the history and sun kissed vineyard terraces of the Terlano Wine Trail. Enjoy a tasting of crisp Pinot Bianco and Gewürztraminer before embarking on scenic hike along the trail to learn about region's ancient wine growing legacy dating back to pre-Roman times, and more than a century old modern winemaking heritage.
Stay: Castel Fragsburg
Meals: Breakfast, Lunch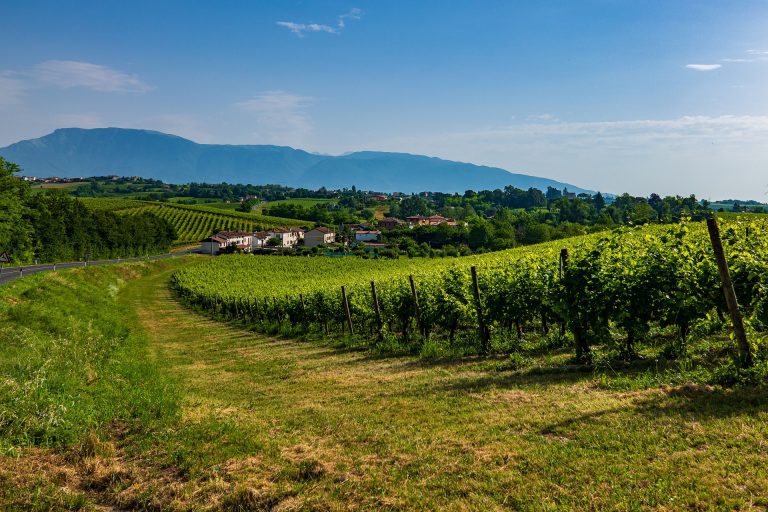 From your splendid perch in the Merano sky, you will depart for the Trento province, with a distinct viticultural and gastronomic history all its own. Arrive to the esteemed cellars of one of the region's most prolific wine making dynasties for a private winery visit and tasting of their exquisite sparkling wines, followed by an elegant Michelin-starred lunch inspired by the estate's Trento DOC vintages.* From Trentino travel to the UNESCO World Heritage vineyards of the Veneto's Prosecco Hills to continue your dazzling exploration of stellar sparkling wines. Be welcomed to the esteemed fifth generation estate of a producer renowned for their fine winemaking heritage and reverence for the local terroir, for a private visit of the winery followed by a multi-flight tasting of their coveted Prosecco Superiore vintages crafted from the Glera grape. This evening you'll arrive to your 18th century mansion turned sophisticated, four-star Prosecco country retreat, Hotel Villa Soligo, for some delicious relaxation.
Stay: Hotel Villa Soligo
Meals: Breakfast, Lunch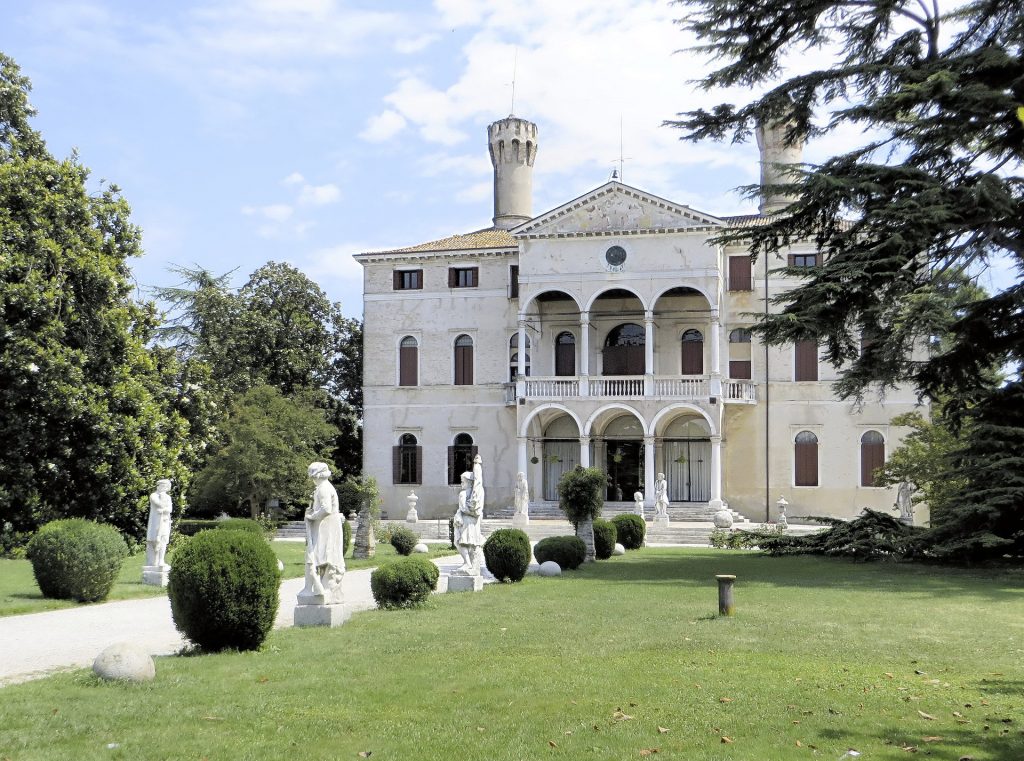 Bid farewell to your wine country hideaway as your chauffeur transports you to Venice Marco Polo Airport for departure, and the end of your Encounter.
The price of this Crafted Encounter begins at $9,990/per person*, based on double occupancy and a travel party of two.
Groups of four or more are eligible for our small group preferred pricing, and will enjoy 25% off the total trip price.
*The price of your Crafted Encounter will be determined by your travel party size and requested dates. This Encounter is also available for solo travelers at an additional cost.
A seamless travel experience from arrival to departure
Firsthand local knowledge & insights by our expert team
24/7 support during your Encounter
Chauffeured, private transportation for touring & transfers
Private touring with our professionally licensed & English speaking Regional Ambassadors
Stays at five & four-star boutique luxury accommodations
Engaging activities led by our family of cultural experts
Signature experiences with insider access
All tickets/entrance fees associated with touring
Organized dining experiences celebrating regional cuisine
Traveler Welcome Package
Taxes & base gratuities
International or regional airfare
Airport taxes and charges, airport parking or excess baggage charges
Expenses for activities/excursions not included or identified in the Encounter itinerary
Transportation expenses incurred during free time
A-la-carte food orders, alcoholic beverages or wines outside of pre-arranged menus during organized meals
Any meals or beverages during free time
Personal expenditures and personal spending money
Hotel incidentals including room service, laundry services and hotel bar tabs
Hotel room upgrade requests and/or fees/supplements incurred from any room changes
Travel insurance including health, accidents, lost baggage and trip cancellation
Passport and Visa expenses
All other items that are not mentioned or included in your Encounter itinerary
Once you submit your Booking Request, our team will get to work confirming whether your preferred travel dates are available. Within 72 hours of receiving your Booking Request, we will provide you with a quoted trip price for your preferred dates and travel party size, along with booking instructions that will include steps on how to submit your required trip deposit.
Why is my quoted trip price different than the published starting price per person?
While our Crafted Encounters are pre-designed and ready to book travel experiences, there are important factors that may impact the quoted trip price, namely hotel availability, number of travelers in your party, and whether you are requesting to travel during high or low season in a specific region or during a national holiday/special event.
What happens if my requested travel dates are not available?
Should your requested travel dates not be available, or if they happen to encompass a national holiday or special event that will significantly impact your quoted trip price, we will certainly let you know and work with you to identify alternate travel dates.
April
May 
June
July
August
September 
October
This Crafted Encounter includes a chauffeured private transfer from Venice Marco Polo Airport upon arrival, and a chauffeured private transfer to Venice Marco Polo Airport for departure.
Private transfers to and from alternate locations not included as part of this Crafted Encounter, such as a residence, hotel, car rental office, etc., can be requested at an additional cost.
"A work colleague recommended Countrybred for my milestone birthday trip and we were thrilled with our travel experience. The trip exceeded our expectations- filled with one of a kind experiences. We are already talking about our next Countrybred journey!"
"If you're looking to put together that "best trip ever" adventure to Europe for family or friends, nobody does it better than CountryBred. Carefully curated trips a specialty!"
"We consider our CountryBred trip to Italy to be our most exceptional travel experience."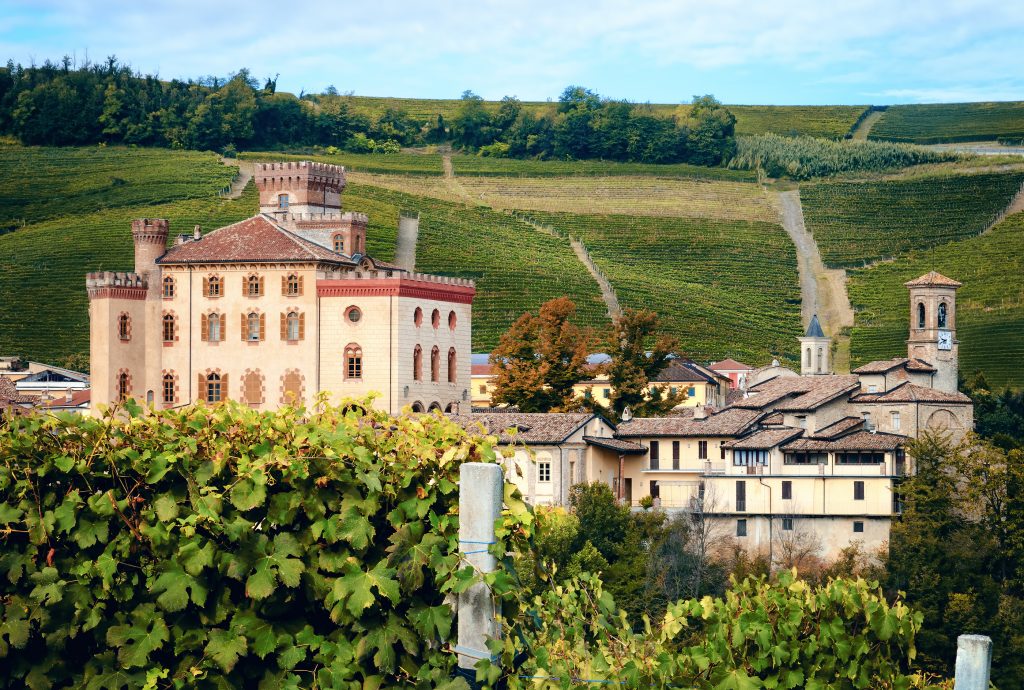 Northern Italian Capitals of Taste
Dazzle your discerning palate on this gastronomic getaway through Northern Italy's finest capitals of taste, from Piemonte and Emilia-Romagna to the Veneto and beyond.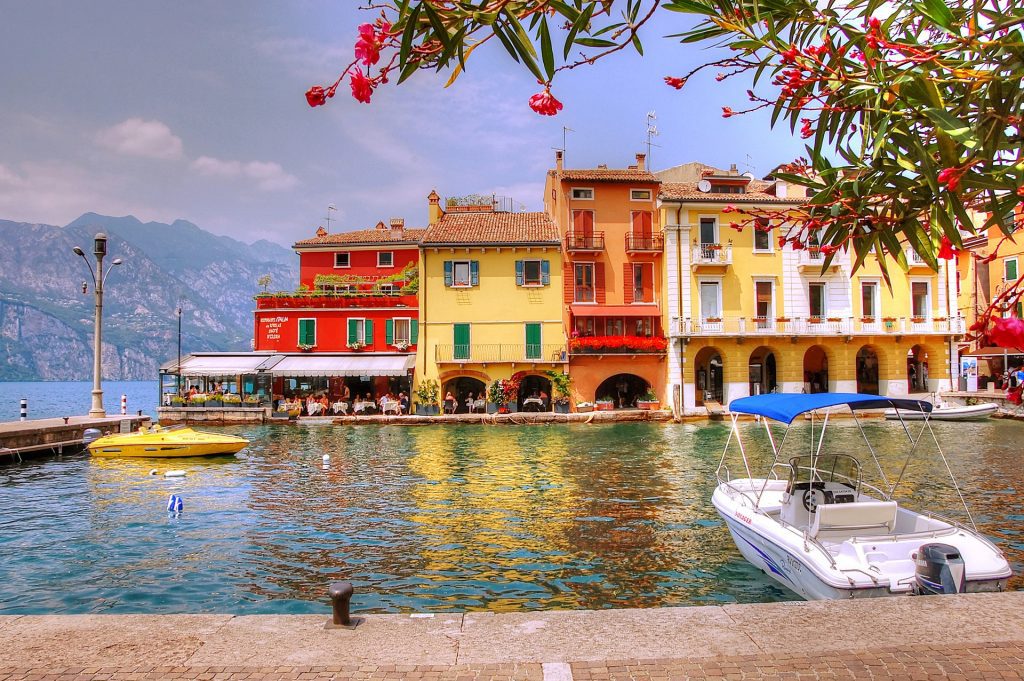 Lake Districts of Northern Italy
Discover the centuries-old allure of Northern Italy's enchanting lake districts, from the hidden hamlets of Lake Orta to the majestic landscapes and regal villas of Lake Maggiore, Como and Garda.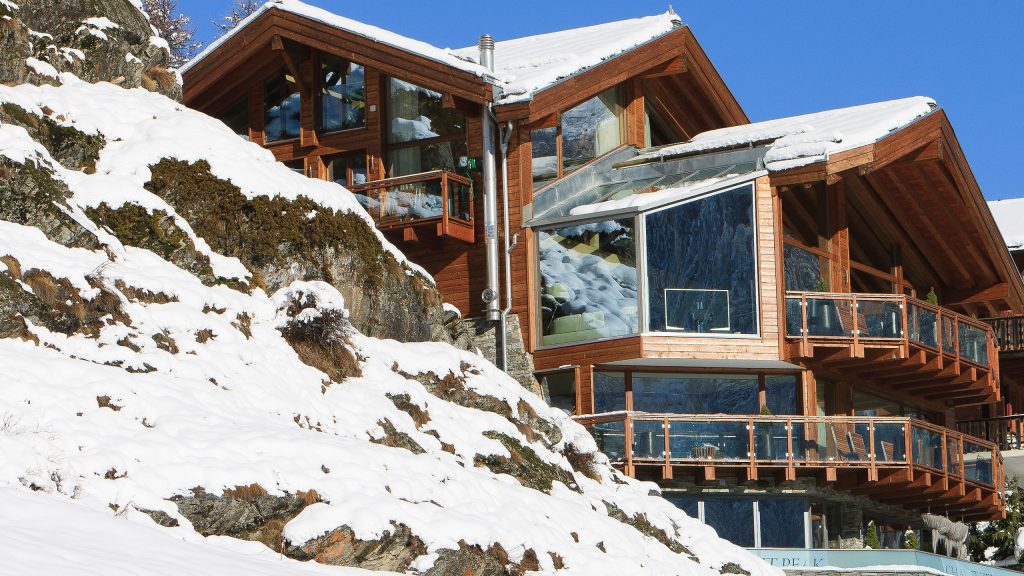 Find sheer bliss in the enchanting alpine landscapes of Zermatt as you explore the magical Swiss canton of Valais from the luxurious comfort of your spectacular private chalet with views onto the iconic Matterhorn.
Interested in a 100% tailor-made experience?
Perfectly handcrafted just for you. Our Couture Encounters are artfully designed start to finish according to your cultural interests, preferred travel pace, and ideal length.