Lake Districts of Northern Italy
Encounter Lakes of Northern Italy
Discover the centuries-old allure of Northern Italy's enchanting lake districts, from the hidden hamlets of Lake Orta to the majestic landscapes and regal villas of Lake Maggiore, Como and Garda. Be enchanted by storybook castles and lush gardens reflected upon crystalline waters, uncover art masterpieces in the noble duchy of Mantua, and sip boutique vintages from Lugana to Bardolino, while falling in love with the inspiring natural beauty and Grand Tour charms of Italy's northern lakes.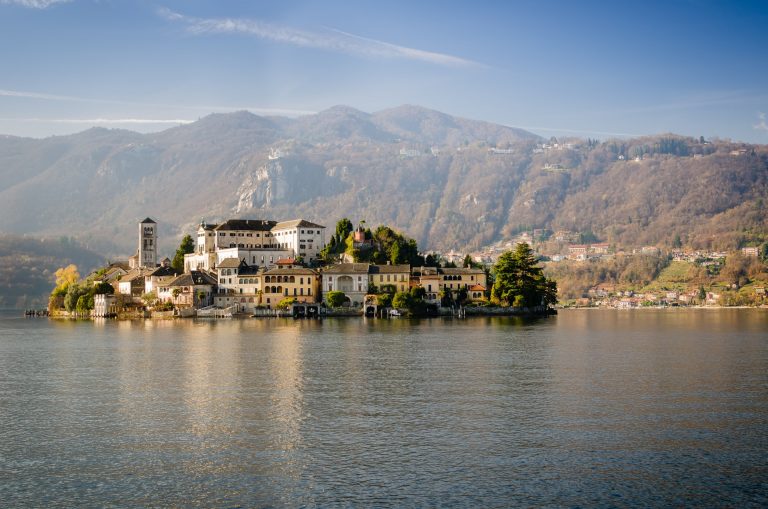 Your voyage through Northern Italy's breathtaking lake districts will begin with arrival to Milan Malpensa Airport or Milano Centrale Train Station. Set off by chauffeur for the storybook landscapes of Lake Orta for check-in to your 19th century private residence turned regal five-star stay, Villa Crespi. Relax after your journey and get acquainted with your elegant environs before toasting to the start of your Encounter with an elegant welcome dinner of refined Southern Italian and Piedmontese flavors and wine pairing at Villa Crespi's acclaimed Two Michelin Star restaurant by Chef Antonino Cannavacciuolo.
Stay: Villa Crespi
Meals: Dinner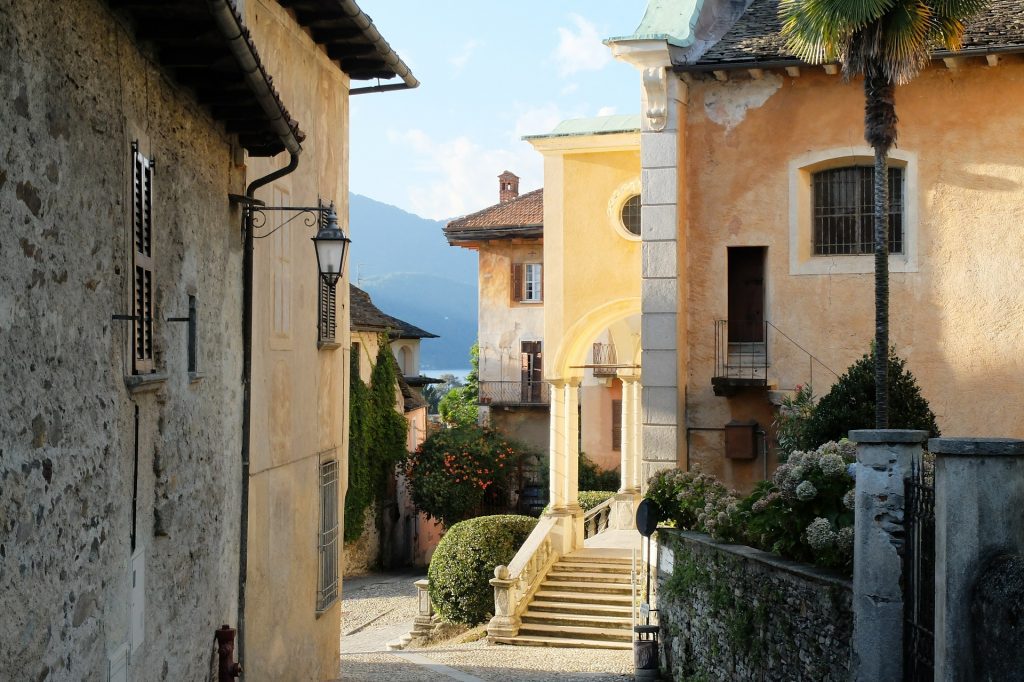 Today you'll experience the splendor of Orta San Giulio, a fairy-tale hamlet renowned for its historic center adorned with Romanesque and Baroque architecture, led by the insights of your CB Regional Ambassador. Embark on a private boat ride to idyllic Isola San Giulio to discover the hidden frescoes of century Benedictine monastery, the Basilica di San Giulio. Following a lovely lakeside lunch of local dishes, spend the rest the day at your leisure, free to continue exploring independently and enjoy your hotel's lovely amenities.
Stay: Villa Crespi
Meals: Breakfast, Lunch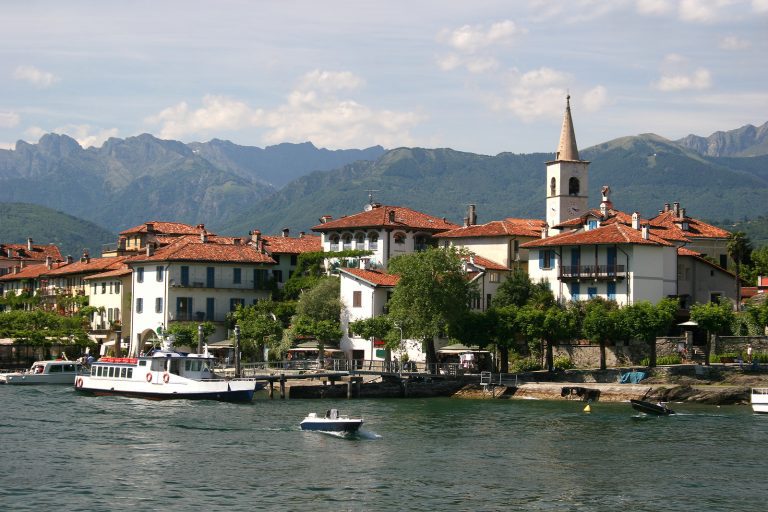 Discover the majesty of Lake Maggiore, nestled at the southern side of the Alps, during a guided exploration of its famed Borromean Islands. Embark by private boat for stunning views of the islands from the water, before visiting the 17th century interiors of Palazzo Borromeo and its enchanting, Italianate gardens on Isola Bella. Lunch will be a meal of regional fish specialties on a historic fisherman's island, before appreciating the charming center of the romantic lakeside town of Stresa.
Stay: Villa Crespi
Meals: Breakfast, Lunch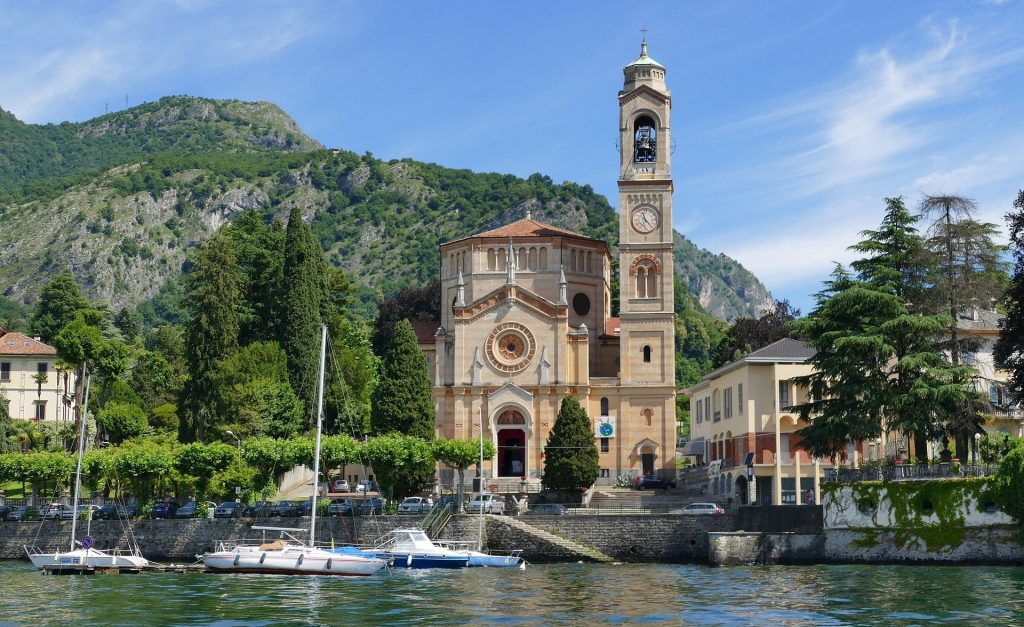 From the shores of Lake Orta, set off on a scenic chauffeured drive to the dreamy landscapes of Lake Como. Be welcomed by your CB Regional Ambassador in the sophisticated city of Como for a guided visit of its historic center and lovely lake front promenade. Embark on a stunning funicular ride to the mountain village of Brunate perched high above Como, to enjoy breathtaking views over the lake and a lunch of rustic dishes from the region. This afternoon you'll arrive to your sumptuous five-star lakefront retreat, Grand Hotel Tremezzo, in the elegant town of Tremezzo.
Stay: Grand Hotel Tremezzo
Meals: Breakfast, Lunch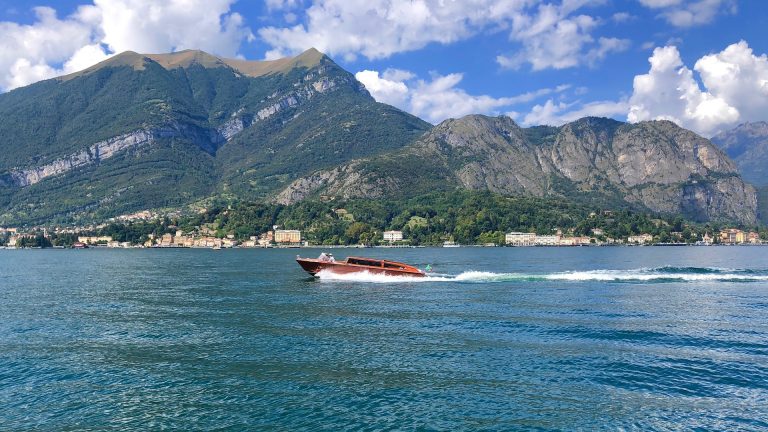 Delight in a free morning to enjoy Grand Hotel Tremezzo's splendid amenities, including the glorious Water-On-The-Water floating pool and award winning T Spa. In the afternoon your private boat will arrive to transport you to the dazzling town of Bellagio for an exclusive wine flight featuring regional Valtellina wines from Sfursat to Grumello at an antique cantina, before enjoying a guided visit of the 19th century English-style gardens of Villa Melzi. Your afternoon in Bellagio will be crowned with a dinner of seasonal Northern Italian cuisine with a contemporary touch at a romantic lakeside eatery.
Stay: Grand Hotel Tremezzo
Meals: Breakfast, Dinner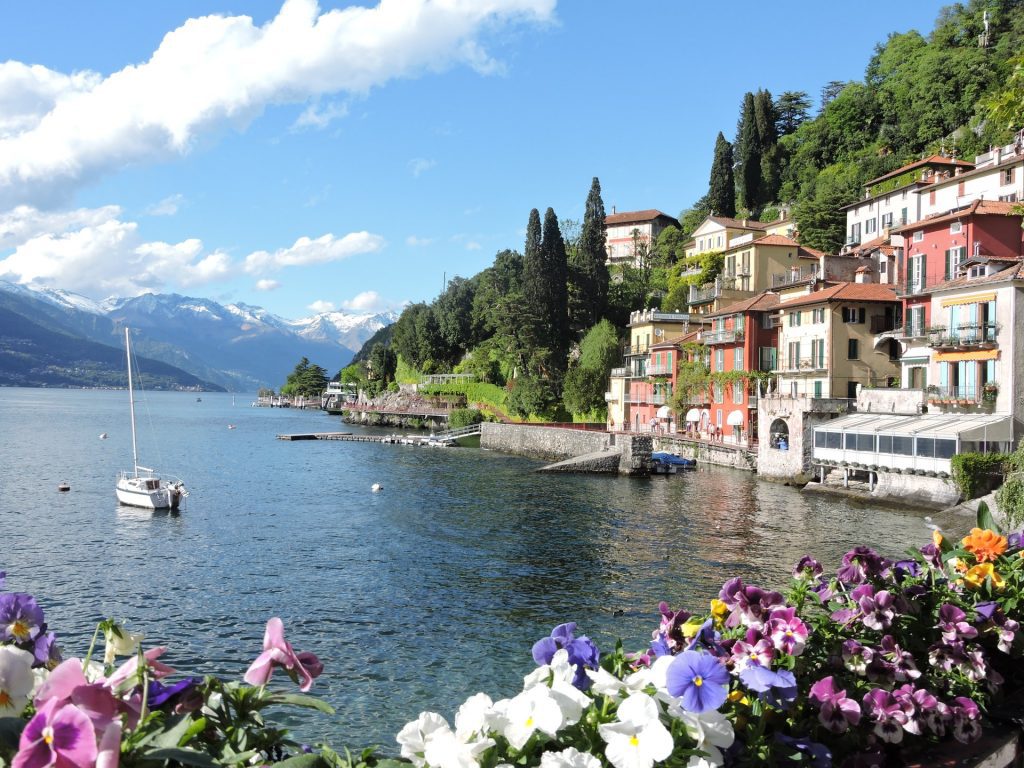 The morning is yours to enjoy a leisurely breakfast and free morning at your sumptuous stay. Later in the day, be welcomed by your CB Regional Ambassador and enjoy a guided visit of 17th century Villa Carlotta, known for its exquisite architecture and splendid botanical gardens. Embark by private boat for the storybook village of Varenna, to discover the botanical gardens of 17th century Villa Monastero, featuring a series of rare flora and breathtaking views onto the lake. This evening's dinner will feature local flavors inspired by the lake at a charming eatery in Varenna's cobblestone center.
Stay: Grand Hotel Tremezzo
Meals: Breakfast, Dinner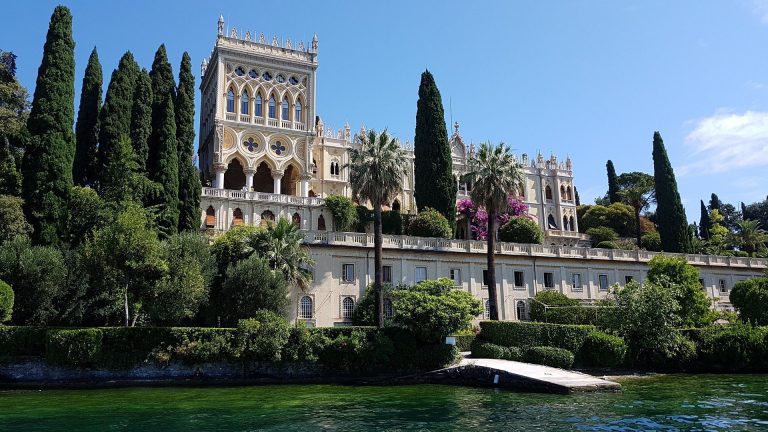 From the Belle Epoque romance of Lake Como to the grandeur of Lake Garda, depart for the ancient peninsular town of Sirmione. Be greeted by your CB Regional Ambassador and set off to experience the 1st century B.C. archaeological remains of the Grotte di Catullo, a patrician Roman villa dramatically built upon the edge of the peninsula. Stop for a lunch of contemporary, lake-inspired fare at a sophisticated restaurant in the heart of Sirmione, before embarking on a private boat voyage along the lake to admire a stunning landscape of historic villas and natural charms while toasting to the afternoon sun. From Sirmione travel by chauffeur to Gardone Riviera for arrival to former 19th century residence of the Austrian royal family turned resplendent five-star stay, Grand Hotel Fasano.
Stay: Grand Hotel Fasano
Meals: Breakfast, Lunch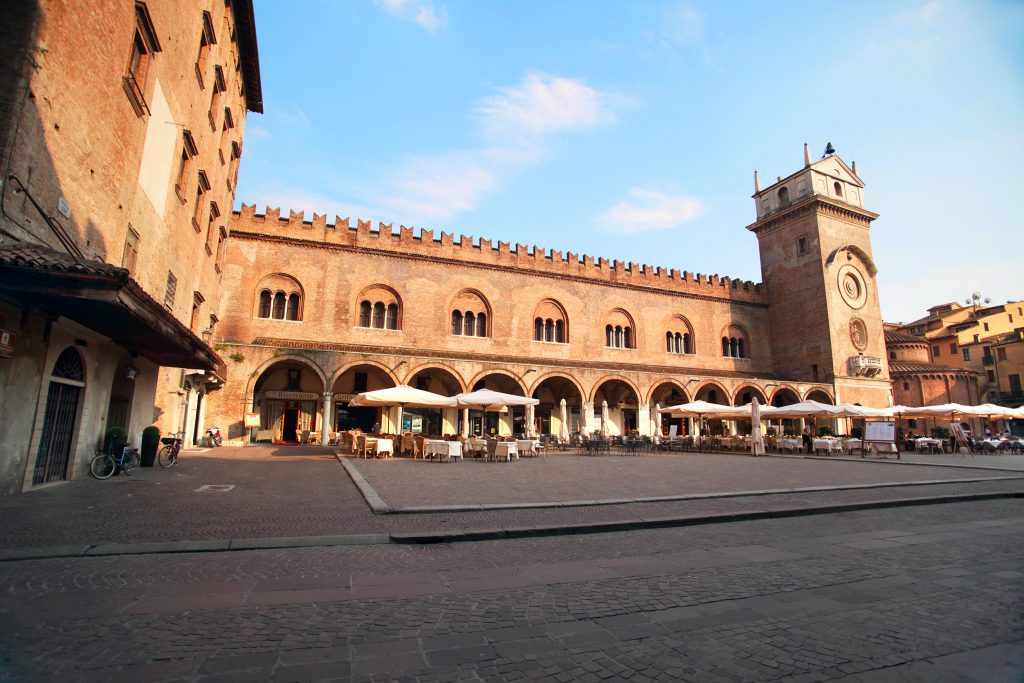 Today you will appreciate the artistic and cultural riches of Mantua, a Renaissance jewel perfectly preserved in time. Your CB Regional Ambassador will introduce to to such wonders as the16th century Palazzo Te, celebrated for its exceptional Mannerist architecture and intriguing Chamber of the Giants featuring frescoes by Giulio Romano, before helping you explore Mantua's historic heart, including a guided visit of the Palazzo Ducale, former royal residence of the noble Gonzaga family, and 18th century theater beloved for its exquisite late Baroque design. Following a lunch of typical Mantovane delicacies, you'll set off for the fabled Lugana Wine Route along the southern shores of Lake Garda to privately taste fresh Lugana Superiore DOC wines produced from the local white Turbiana grape varietal at an acclaimed, boutique estate.
Stay: Grand Hotel Fasano
Meals: Breakfast, Lunch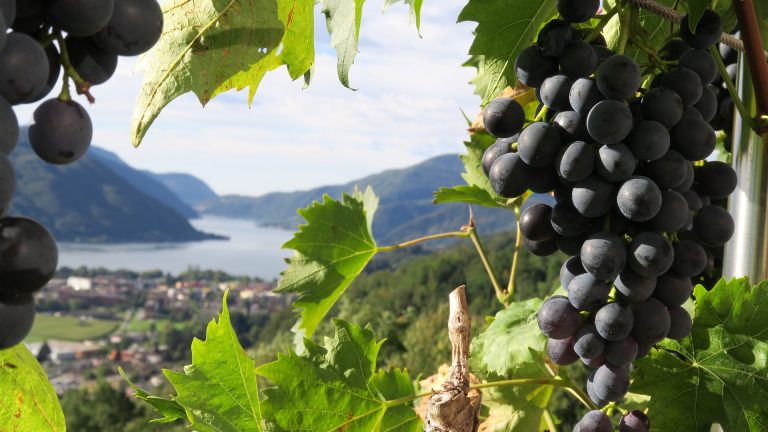 Set off to experience the exceptional wine making traditions of Veneto's Bardolino region, on the eastern shores of Lake Garda. Be welcomed to the estate of a renowned winemaking family with viticultural roots dating back to the 17th century, nestled in the heart of the Bardolino DOC region. Following a private visit of the vineyards and winery, enjoy a guided tasting fight of the estate's noteworthy wines, including Bardolino Classico DOC. Spend free time appreciating the historic center of the storybook lakefront village of Malcesine, crowned by its stunning medieval castle. For lunch, you'll travel to one of the region's most important epicurean destinations to savor a gastronomic journey into the culinary traditions of Lake Garda.
Stay: Grand Hotel Fasano
Meals: Breakfast, Lunch
Bid your Lake Garda retreat farewell as you are chauffeured to Milan Malpensa Airport or Milano Centrale Train Station for departure, and the end of your Encounter.
The price of this Crafted Encounter begins at $14,000/per person*, based on double occupancy and a travel party of two.
Groups of four or more are eligible for our small group preferred pricing, and will enjoy 25% off the total trip price.
*The price of your Crafted Encounter will be determined by your travel party size and requested dates.This Encounter is also available for solo travelers at an additional cost.
A seamless travel experience from arrival to departure
Firsthand local knowledge & insights by our expert team
24/7 support during your Encounter
Chauffeured, private transportation for touring & transfers
Private touring with our professionally licensed & English speaking Regional Ambassadors
Stays at five & four-star boutique luxury accommodations
Engaging activities led by our family of cultural experts
Signature experiences with insider access
All tickets/entrance fees associated with touring
Organized dining experiences celebrating regional cuisine
Traveler Welcome Package
Taxes & base gratuities
International or regional airfare
Airport taxes and charges, airport parking or excess baggage charges
Expenses for activities/excursions not included or identified in the Encounter itinerary
Transportation expenses incurred during free time
A-la-carte food orders, alcoholic beverages or wines outside of pre-arranged menus during organized meals
Any meals or beverages during free time
Personal expenditures and personal spending money
Hotel incidentals including room service, laundry services and hotel bar tabs
Hotel room upgrade requests and/or fees/supplements incurred from any room changes
Travel insurance including health, accidents, lost baggage and trip cancellation
Passport and Visa expenses
All other items that are not mentioned or included in your Encounter itinerary
Once you submit your Booking Request, our team will get to work confirming whether your preferred travel dates are available. Within 72 hours of receiving your Booking Request, we will provide you with a quoted trip price for your preferred dates and travel party size, along with booking instructions that will include steps on how to submit your required trip deposit.
Why is my quoted trip price different than the published starting price per person?
While our Crafted Encounters are pre-designed and ready to book travel experiences, there are important factors that may impact the quoted trip price, namely hotel availability, number of travelers in your party, and whether you are requesting to travel during high or low season in a specific region or during a national holiday/special event.
What happens if my requested travel dates are not available?
Should your requested travel dates not be available, or if they happen to encompass a national holiday or special event that will significantly impact your quoted trip price, we will certainly let you know and work with you to identify alternate travel dates.
April
May 
June
July
August
September 
October
This Crafted Encounter includes a chauffeured private transfer from Milan Malpensa Airport or Milano Centrale Train Station upon arrival, and a chauffeured private transfer to Milan Malpensa Airport or Milano Centrale Train Station for departure.
Private transfers to and from alternate locations not included as part of this Crafted Encounter, such as a residence, hotel, car rental office, etc., can be requested at an additional cost.
"On the way to our CountryBred tour in Italy we stopped for a few days in London, where we saw a very funny show called "The Play That Goes Wrong", about all the foul-ups that can occur for even the best-intentioned actors. If one were to bestow a title to our subsequent visit to the Italian Lake Country, it would have to be "The Trip That Went Totally Right". It all unfolded with a wonderful, even magical, smoothness: our chauffeurs were punctual and highly skilled, our guides were knowledgeable, personable and eager to tell us all about their home towns, the key restaurants greeted us warmly and plied us with great food, and the rooms in our three hotels provided world-class comfort (two of them giving us breathtaking views above Italy's glorious lakes). One can only marvel at the behind the scenes skill that enabled the CountryBred Team to engineer all this. My wife and I are seasoned travelers, and we both agree that this was the trip of a lifetime. In short, bravo, CountryBred! "

"First I want to thank CountryBred for making this vacation one that I will never forget, it had been my dream for some time to visit Lake Maggiore and I was not disappointed. After a long flight it was wonderful to be greeted by Claudio who was so professional, kind and the best driver in Italy! The hotel was lovely and as promised I had a beautiful lake view and took many photos at sunrise and sunset. The travel ambassadors, Isabella and Monica were beyond wonderful. They always showed up on time and were knowledgeable professional and every hour spent with them was enjoyable. How lucky you are to find such wonderful people to help your clients during their travels! The itinerary was set up perfectly and I was able to see and do all that I wanted to during my week in Italy. I never had to worry about anything! Everything went seamlessly. Although I have been to Italy several times, this was the most enjoyable and most memorable."


"When first planning our trip to the Lakes region and Milan with CountryBred, they mentioned the importance of staying with featured CountryBred hotels and restaurants. At the time, that didn't mean much to us. Now, having experienced these places, their relationships with CountryBred made a big difference. My wife and I have never experienced better service. Our local guides were knowledgeable and fun to be with. Our drivers were never late and were flexible so we could leave an area if we finished early. Everything went according to plan and we had a great trip."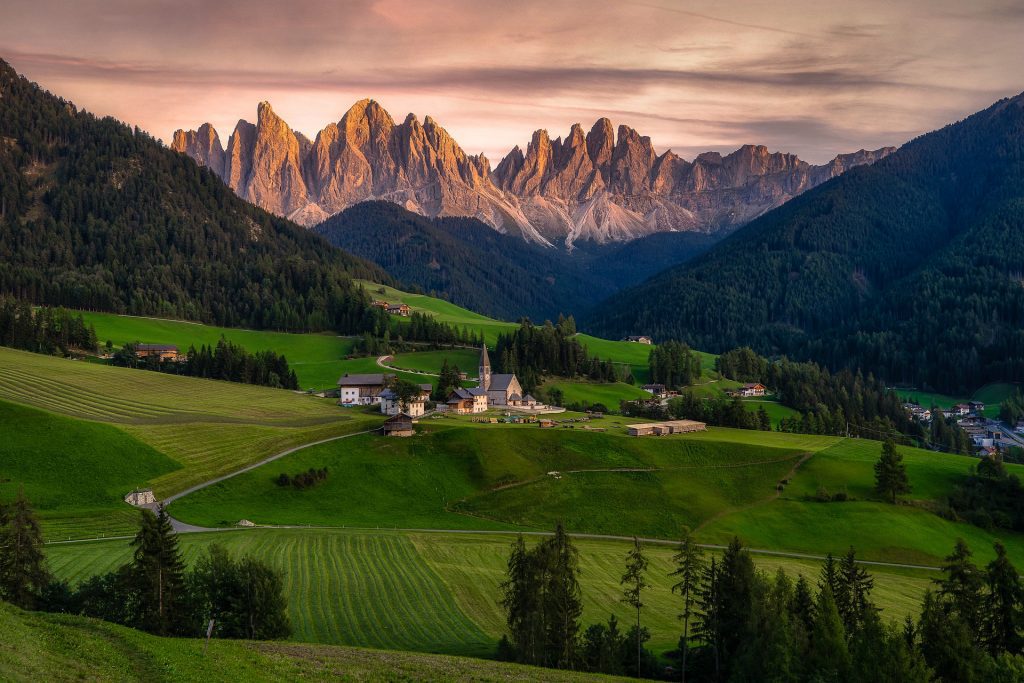 Dolomites Hike , Sip & Spa
Discover the alpine beauty and inspiring natural splendors of the Dolomites as you trek along serene mountain passes, wildflower meadows and emerald valleys from the Südtirol to Trentino.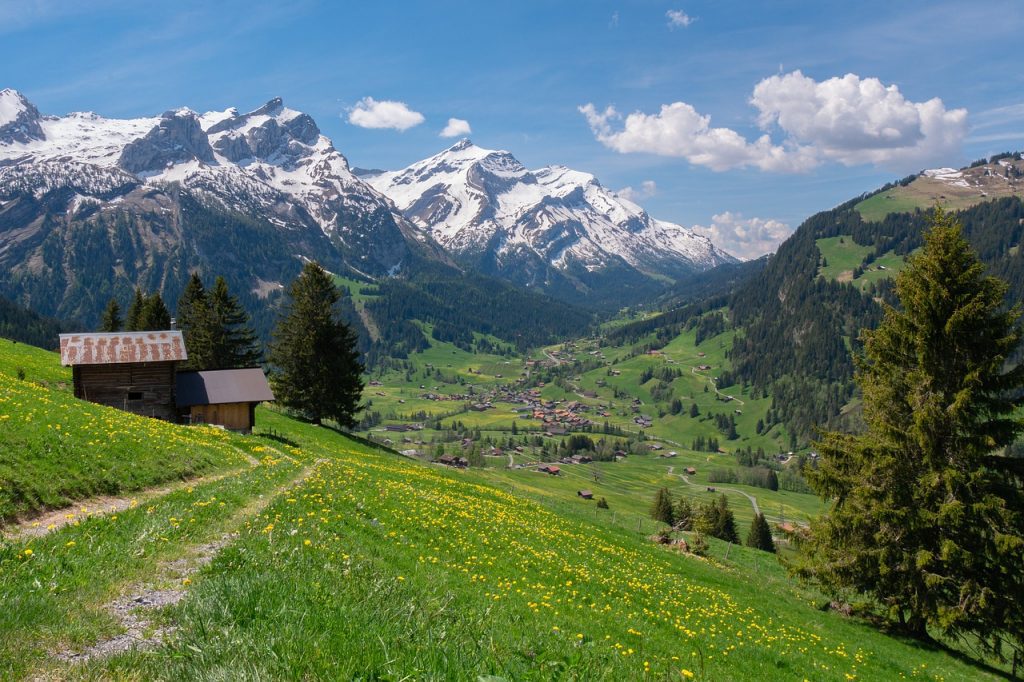 Whisk away on an idyllic adventure through Switzerland's most enchanting corners, from the fairytale charms of Luzern and the emerald green pastures of the Emmental and Gruyères to the majestic Matterhorn of Zermatt.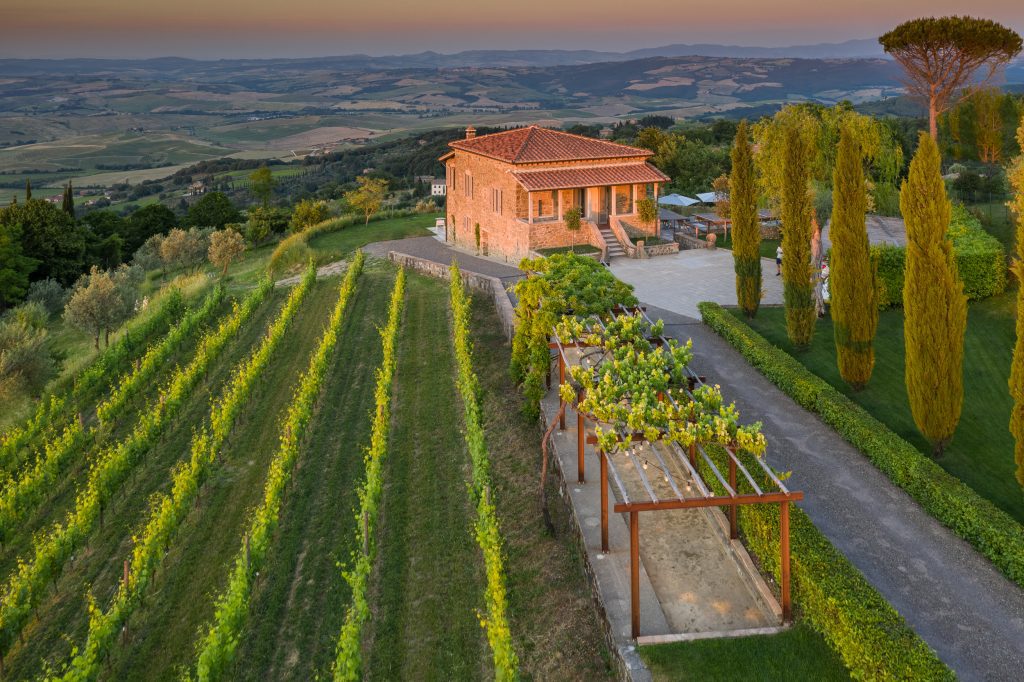 Celebrate the fine flavors and majestic beauty of Tuscany's enchanting Val d'Orcia from your sumptuous private villa escape.
Interested in a 100% tailor-made experience?
Perfectly handcrafted just for you. Our Couture Encounters are artfully designed start to finish according to your cultural interests, preferred travel pace, and ideal length.