Spring Inspiration: Springtime Events in Italy
Spring Inspiration: Springtime Events in Italy
While inclement weather continues to wage an icy fury over most places, visions of sun kissed fields and fragrant flowers in bloom are just on the horizon. Why not usher in the season's first vestiges of green while enjoying the warm, buttery rays of springtime in Italy? Here are some ideas to help bid adieu to winter and enthusiastically welcome spring.
ITALIAN CULTURE WEEK
Italy's 13th annual Culture Week begins April 9th, 2011 and runs until April 17th.  A week long celebration of the Italian culture, the festival features free entrance to all state ran museums, libraries, art galleries and monuments. A perfect opportunity to explore some of the country's most revered historical treasures and paragons of culture, prestigious sites participating in the week's festivities include but are not limited to:
The Roman Forum
Galleria Borghese in Rome
Galleria degli Uffizi in Firenze
Galleria dell'Accademia in Firenze
The Royal Palace of Torino
The Egyptian Museum of Torino
What could be better than discovering the cultural heritage of Italy within the swirling jubilation and excitement of a national celebration?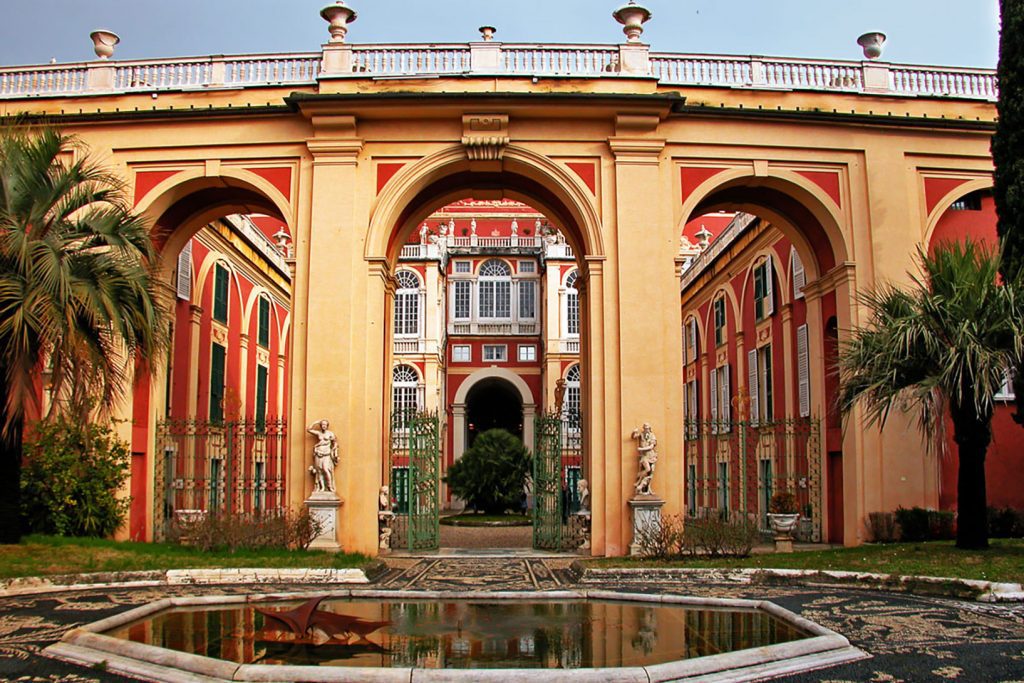 GENOA'S EUROFLORA
From April 21st through May 1st, 2011, Genoa will transform into a fragrant wonderland of posies and petals as it plays host to the illustrious Euroflora exhibition. Taking place at the city's grandiose convention center, the Euroflora exhibition is Europe's most important showcase of flora, exposing visitors to a world class array of both exotic and renowned floral and plant species. The unique show, held only every five years amongst four alternating European cities, is expected to welcome over 100,000 visitors this year. With astounding attention to detail, Genoa's convention center will metamorphosize into an immersive collection of ecosystems in miniature, diverse landscapes such as plains and forests, elaborate gardens, waterfalls and other aquatic environments, all meant to stunningly showcase the most exceptional and intriguing floral and plants species in the world.
LA BELLA ITALIA: THE ART AND IDENTITY OF THE CAPITAL CITIES
In celebration of 150 years as a unified nation, Italy's most comprehensive and intriguing temporary art collections to date, will take place from March 17th through September 11th, 2011 at La Venaria Reale. The exceptional palace located just outside of Torino and featuring stunning 16th and 17th century grounds of lush gardens, will house the extraordinary Bella Italia exhibition that celebrates Italian art from Antiquity through the nation's unification in 1861. Rather than to display the works of art in a chronological configuration as would be expected, the collections will be showcased through the context of Italy's main cultural centers. Representative of Italy's cultural heritage as a land of many "Italies", or ancient nation states, the collections will be presented against a backdrop of the nation's mightiest cities including Milan, Naples, Florence, Turin, Rome, Modena, Palermo, Venice, Bologna, Genoa and Parma, all of which were called upon to strategically unify during Italy's Risorgimento. A total of 350 masterpieces will be on display at the comprehensive exhibit, encompassing works by Italian masters such as Giotto, Donatello, Botticelli, Leonardo, Raphael,  Michelangelo, Correggio, Titian, Rubens, Canova, Bernini and many more.  An utterly unique and incredibly inspiring assemblage of fine art,  La Bella Italia is a once in a lifetime opportunity to observe the progression of Italian culture through the ages as manifested through its impeccable works of art.