Ultimate Valentine Chocolate Gifts From Turin, Italy
Ultimate Valentine Chocolate Gifts From Turin, Italy
While a limitless swirl of hot pink and crimson heart-shaped candy boxes may strike you as the perfect treat this Valentine's Day, may we suggest something slightly more extraordinary for the object of your sweet-toothed affections.
At CountryBred, when we think chocolate, we think Piemonte and even more specifically, Turin, where chocolate is elevated to epicurean heights. These indulgent chocolate gift ideas come from three of Turin's most famed confectioners, and are sure to be just what Cupid orders for chocolate connoisseurs this February 14th.
HazelShock by Guido Gobino
From Torino based master confectioner Guido Gobino, this unique chocolate treat is one part innovation and two parts fun. A gourmand's version of chocolate hazelnut pop rocks, only smoother, this velvety powder is produced from the finest IGP Piemontese hazelnuts, imparting the confection with its signature flavor. When placed in the mouth, HazelShock gives a burst of chocolate and hazelnut, which dissolves elegantly without the need to chew like with conventional candy.
Cioccolato Croci has been a family owned, artisanal producer of fine chocolates in Turin since 1930. With an impressive assortment of fine confections, from liquor filled dark chocolates to chocolates filled with almond paste and everything in between, Cioccolato Croci has become one of Turin's preeminent experts in all things cacao. Particularly delicious are their "Preferiti", cherry chocolates made with June harvest cherries from the hills of Pecetto that are then bathed in liquor and coated in sugar before being dipped in chocolate. Also of note is the chestnut chocolate confection known as the "Castagne", which is made by molding dark chocolate into the form of a chestnut and filling it with fresh chestnut cream made with nuts harvested from the Valle Di Susa.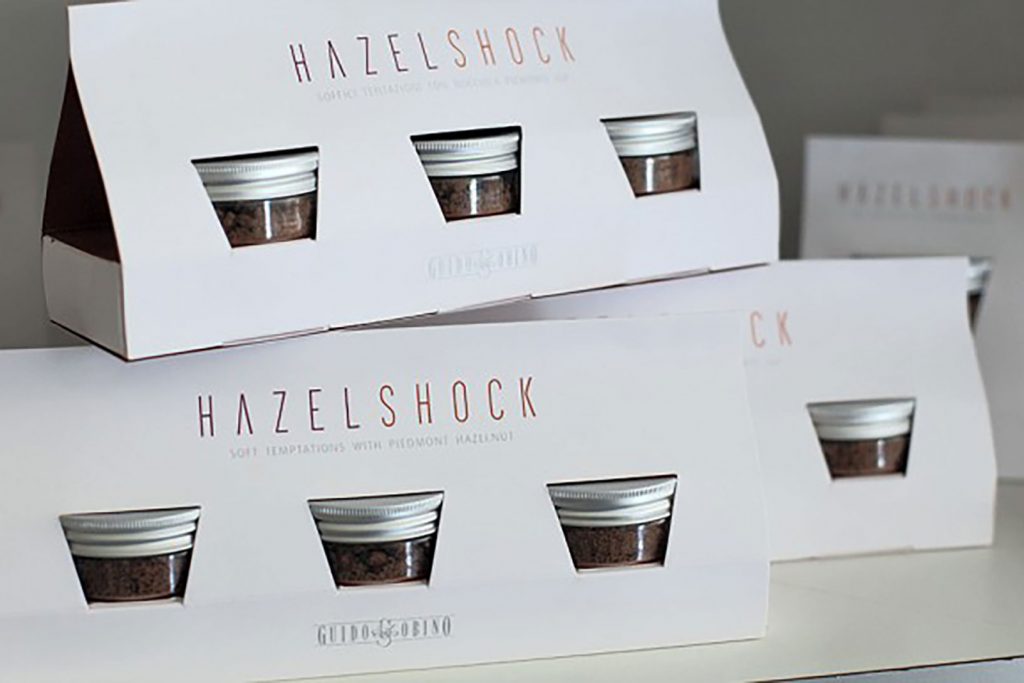 An artisanal producer of quality chocolates since 1836, Cioccolato Stratta is not only one of Turin's premier chocolatiers, but also a premier destination for true chocolate aficionados. Certainly a perfect experience to be had on a blustery Alpine day, visiting Cioccolato Stratta's flagship café in Piazza San Carlo is as much a treat for the eyes as the palate. When visiting, a must try treat is their signature wild raspberry ganache and decadent "Lacrime d'amore" (tears of love), a dark chocolate bonbon filled with rose petal liquor. Indeed, perfect for Valentine's Day!