Flavors of Lazio: Saltimbocca alla Romana
Flavors of Lazio: Saltimbocca alla Romana
The culinary traditions of Lazio are deeply rooted in the ancient and agricultural heritage of the land. A fertile landscape of bucolic farms, hearty livestock and rich olive groves has nurtured a regional cuisine that favors simplicity and has produced high quality, savory staples like pecorino romano, spaghetti all'amatriciana, cacio e pepe, stracciatella soup, carciofi alla giudea, and roasted lamb and pork to name but a few. Perfecting the balance between acids and animal fats and imagined through an aromatic blend of herbs, spices and flavors that reflect its diverse landscape, the dishes of Lazio beckon you to enjoy every salty, tangy bite with reckless abandon. But one dish in particular holds a special place in the pantheon of Roman cuisine, perhaps best epitomizing the gloriously decadent dining experience that only Lazio can provide. Considered the king among all Roman "secondi", Saltimbocca alla Romana is a quintessentially Roman dish meant to literally "jump in the mouth." Unifying the local flavors of the region into one luscious offering, Saltimbocca alla Romana combines butter, white wine, thin fillets of veal, prosciutto and sage in a complex symphony for the taste buds. With one whiff of this classic Lazio mainstay bubbling away on your stove, it won't be long before every last fillet has "jumped" from the pan onto your inviting plate.
Welcome a bit of Lazio into your home tonight with this rustic dish. Buon proseguimento!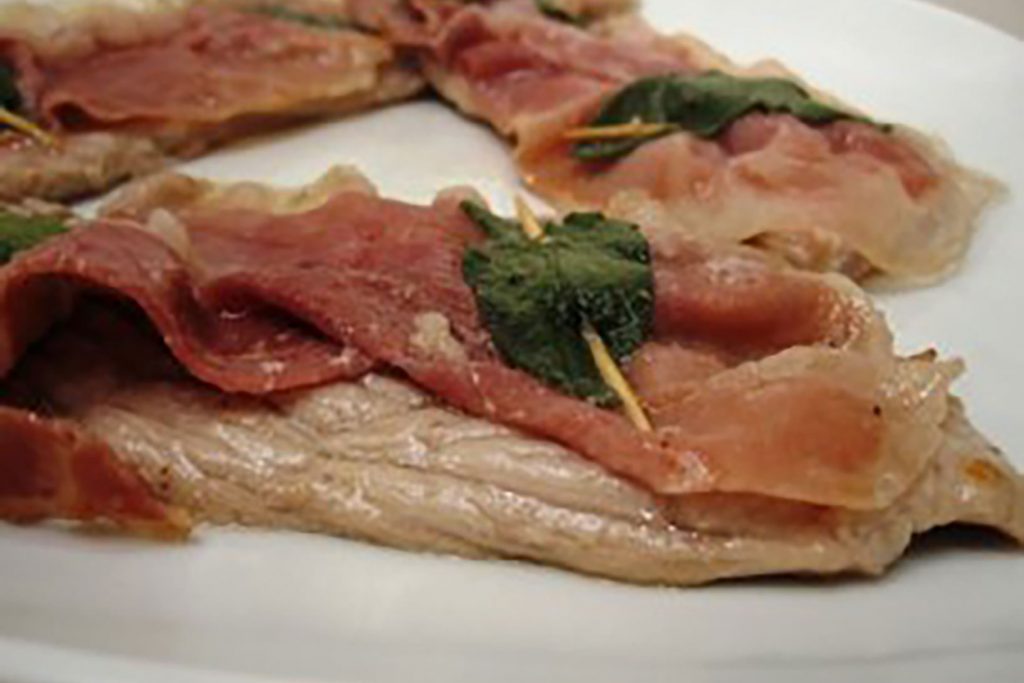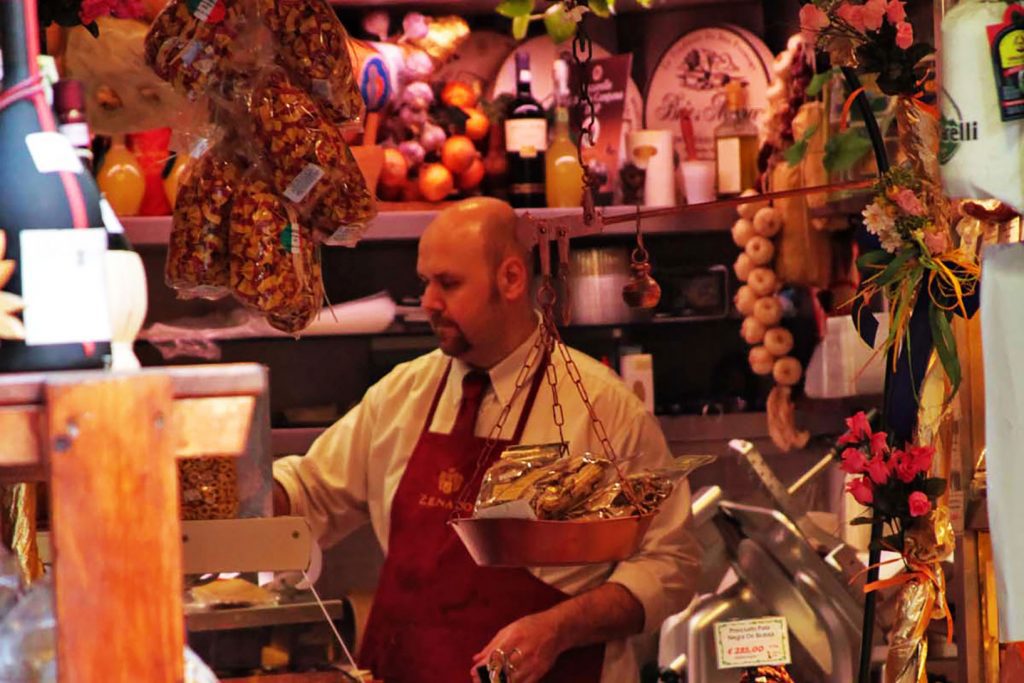 Ingredients
3 ½ tablespoons of butter
8  2-oz. veal fillets
Pepper to taste
Salt to taste
8 leaves of Sage, washed
1 cup of white wine
8 very thin slices of Prosciutto
Preparation
1. When cutting the veal into fillets make sure to remove any excess fat from the meat. You can also ask your local butcher to cut and trim the veal fillets in advance.
2. Place each veal fillet between two pieces of parchment paper and pound with a meat mallet until the fillet is thin and tenderized.
3. Take one piece of prosciutto and lay it on top of the fillet (one slice of prosciutto per veal fillet). Take one sage leaf and place it on top of the prosciutto. Use a toothpick to hold the veal, prosciutto and sage leaf together. Prepare all 8 veal fillets in the same manner.
4. Melt half of the butter in a large pan. When the butter has completely melted and has began to lightly sizzle, add 4 of the fillets to the pan and cook for a few minutes on each side.  When the fillets begin to brown, add half a cup of the white wine to the pan and let it begin to evaporate. Once the fillets are fully cooked add a dash of salt and pepper to each and place on a dish, pouring the gravy overtop. Repeat the same process with the remaining 4 fillets, butter, wine, salt and pepper.
Saltimbocca alla Romana is traditionally accompanied with crispy potato medallions or Roman style puntarelle (chicory with anchovy sauce). Enjoy!